Thinking about getting married around St. Patrick's Day 2022? Then you must check out this week's blog! We will share with you our top 7 St. Patrick's Day wedding ideas that are anything but cheesy. Just think green, creative, celtic lucky horseshoes, four-leaf clovers, and the luck of the Irish.
1/ Mismatched green bridesmaids dresses
Mismatch is so in vogue now and allows your bridesmaids to really look their very best in a style of dress that flatters them the most.
2/ Shamrock socks for the groom
What a cool idea for the groom but also for his guys!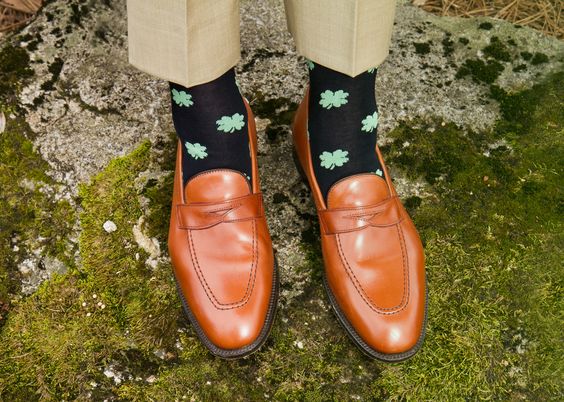 3/ Green centerpieces
So much scope for green centerpieces foliage alone adds a lush green to any arrangement. Or of course you can go the route of including green flowers such as verburnum and fabulous hydrangea which are beautiful additions to wedding flowers!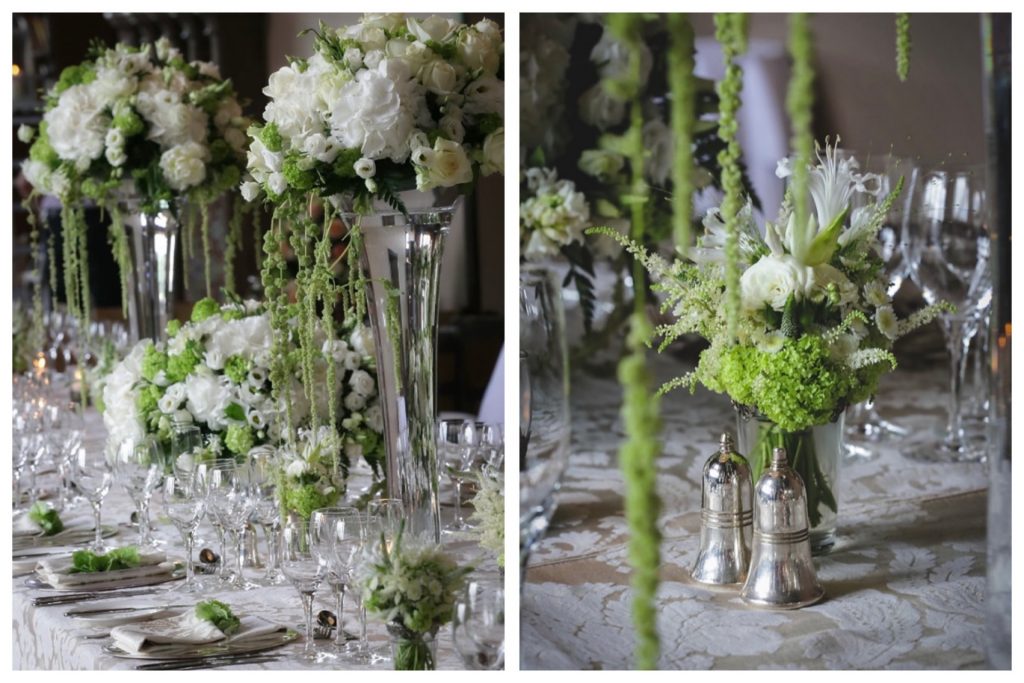 4/ Green signature cocktails
Signature cocktails are a creative way to match your wedding color palette as well as to make it easier for your guests to decide what to drink.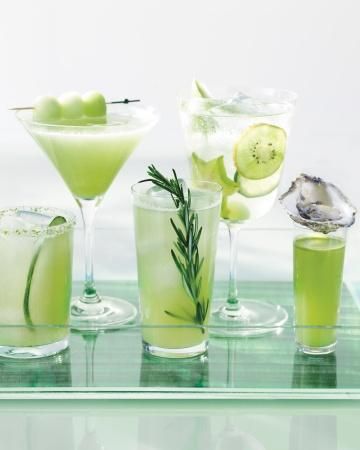 5/ Green macarons
Mint, pistachio, matcha, green tea… many flavours available that will make you have the best green macarons!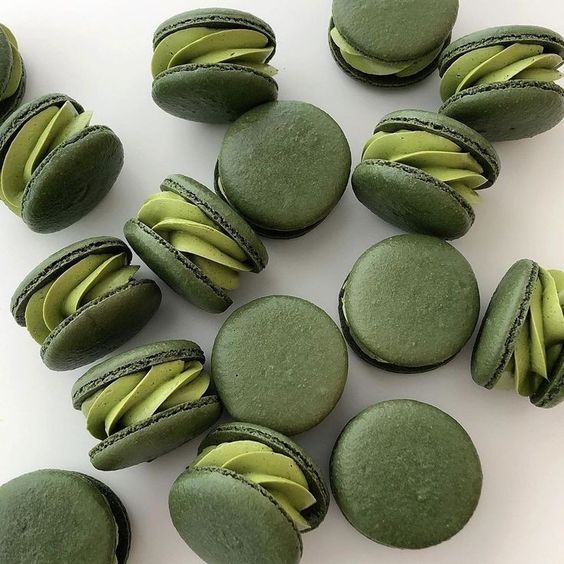 6/ Green guest book in shape of an Ireland map
Rather than having a traditional guestbook, have your guest sign a map of Ireland which you can hang on your wall as a reminder of your St. Patrick's Day wedding. Super cute souvenir that you will keep and cherish forever!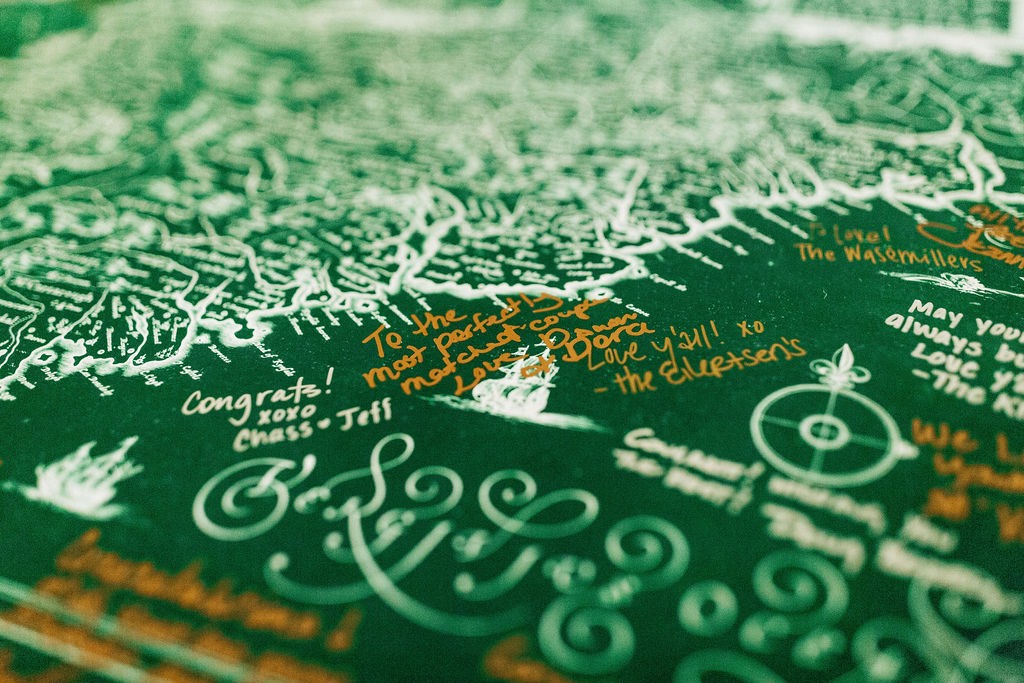 7/ Horseshoe pew end
A St. Patrick's Day staple, horse shoes have been associated with good luck for ever. So why not add a little extra luck with some lucky horseshoe pew ends for your wedding ceremony.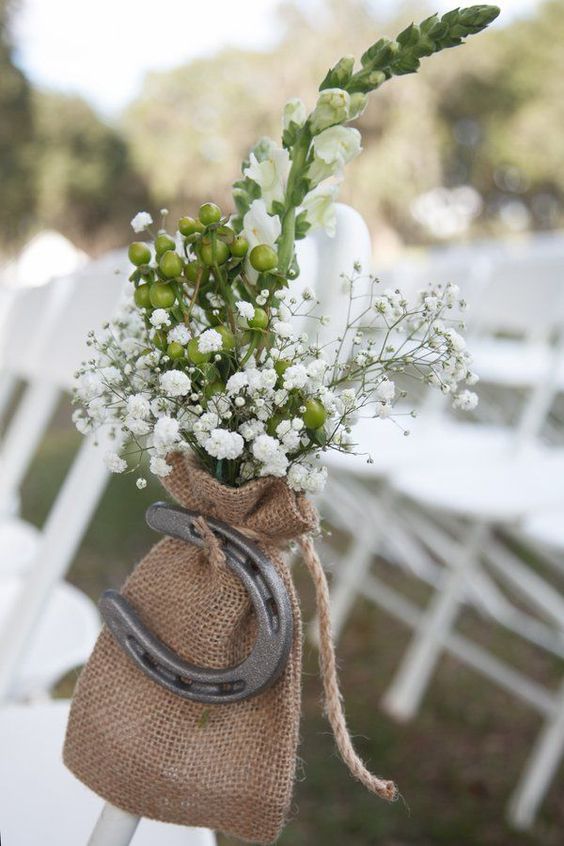 And of course your wedding mood board! An emerald green colour palette is perfect for your wedding around St. Patrick's Day!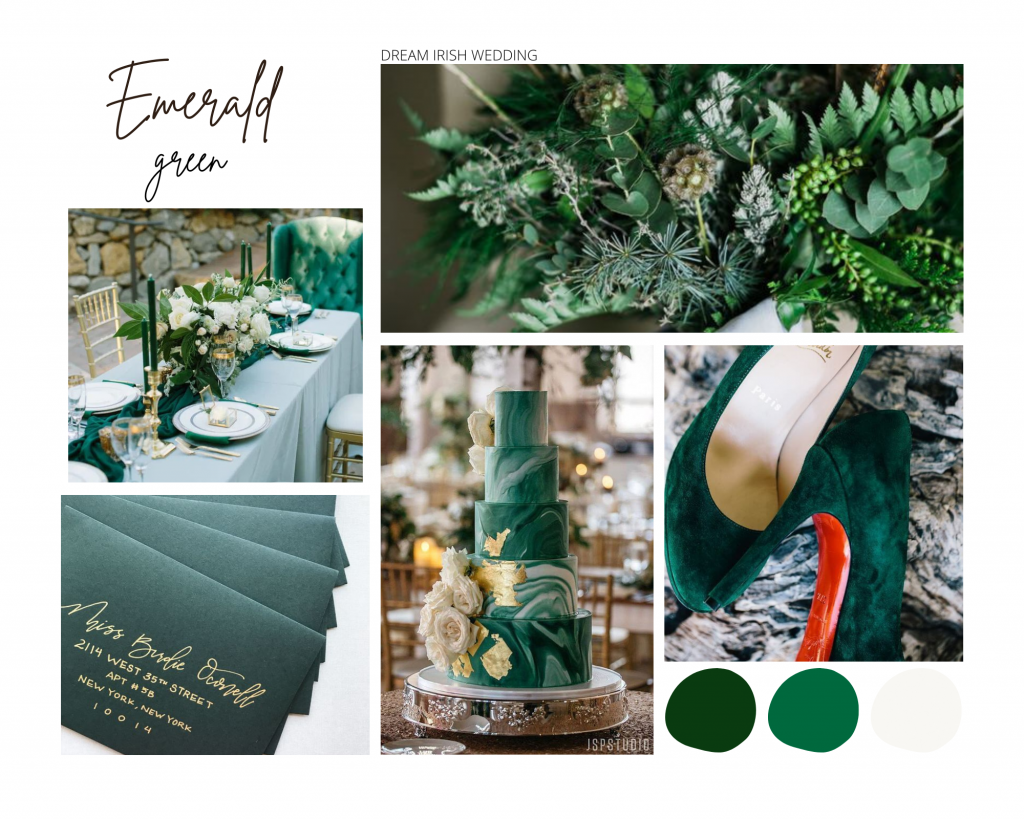 To start planning your dream Irish wedding contact us now: info@dreamirishwedding.com
To read more blog article click here.