The vibrant city of Dublin captured the hearts of Orla & Philip for their destination wedding which took place summer 2022 following two postponements due to the pandemic!
They made their dream Ireland destintion wedding come true with a weekend event commencing with an Irish Pub Welcome Party while the wedding itself took place in the iconic luxury Dublin landmark The Shelbourne.
The Couple :Orla & Philip
While Philip is American , Orla was born to an Irish Mum and despite living in the UK & USA, Ireland will always be her home although the couple now reside in London!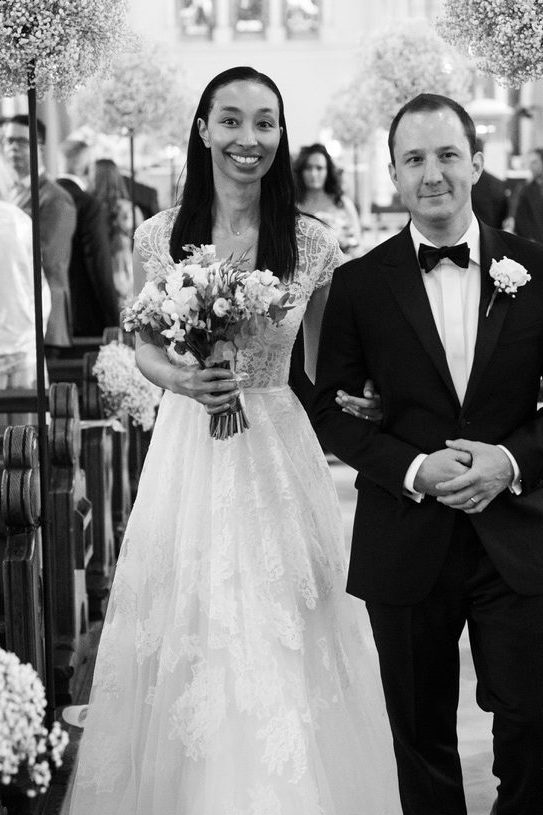 The Wedding : Dublin City , Ireland
As she walked down the aisle, Orla was a vision in her Watters elegant A line lace dress while Philip was dashing in a classic tux. The two exchanged vows in St Joseph's Church, Terenure a church with very special meaning for Orla having been baptised there ! The reception that followed in The Shelbourne Hotel was definitely a vision of elegance, clean lines and historic grandeur!
Beautiful blooms filled the tables and a stylish 3 tier cake further elevated their celebration.
This wedding showcases the city's modern and old-world vibe and photogrpaher Nicola captured the magic beautifully!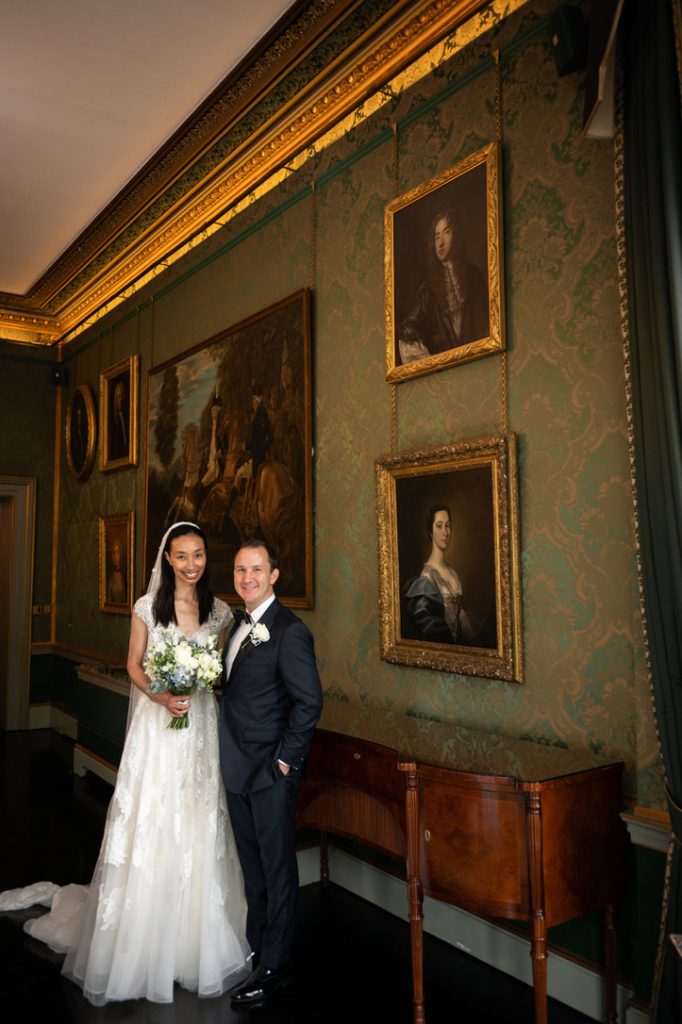 Orla shares some fabulous feedback and wisdom from her Real Wedding ….
We are very grateful that Orla has taken such an interest & played a big part in their blog!
"We met in 2017 at the wedding of a mutual friends in New Orleans. We were both living in New York City at the time and had travelled south for the wedding. At the end of the evening, we ended up in the outdoor pool, still dressed in wedding attire from the day. Amongst the small group of us to take a night-time swim was one of the bridesmaids and one of my best friends who become one of my bridesmaids in Dublin".
Why did Orla & Philip choose a destination wedding ?
"For me personally, Dublin was chosen as a coming home rather than a destination wedding. However, there is a practical reality to having a wedding in a place that requires overseas travel for at least half of your guests and that is that you need to treat it as a destination wedding. We planned accordingly. But our particular Dublin wedding served a much bigger purpose. It provided the opportunity for a number of very special people in our lives to be introduced both to a place and to individuals who had entered their consciousness through conversations and stories over the years, but who would not otherwise have connected in person in this city.This was more than a destination wedding; this was the chance for people to meet and for me to introduce my home".
How did you choose you reception venue?
"I have always loved The Shelbourne Hotel. It's a beautiful and historic Dublin hotel which always feels warm and welcoming despite its prestige. I like to stop by for a glass of wine and some people watching whenever I am over from London. And I took Philip to the Horseshoe Bar on his first trip to Ireland".
Any particular reason you choose the beautiful colour palette of white with hint of blue?
I really wanted a "clean and elegant" look for the wedding. The simplicity of white was my main focus , but I included a hint of blue for its sentimental references. My grandmother's favourite colour was blue; she wore a sapphire engagement ring which was given to me when she passed away in 1998. It is also the colour of Dublin, the colour of Cambridge University where I completed my undergraduate studies, and the colour that Philip was wearing when we met in New Orleans. The bridesmaids wore navy blue dresses, and Philip wore a navy tuxedo with black labels (in contrast to the black tuxedos of the other guys).
For flowers Orla chose Roses and Hydrangea as these were the flowers her Grandmother grew in her garden in Terenure. Delphiniums provided the blue in the floral arrangements.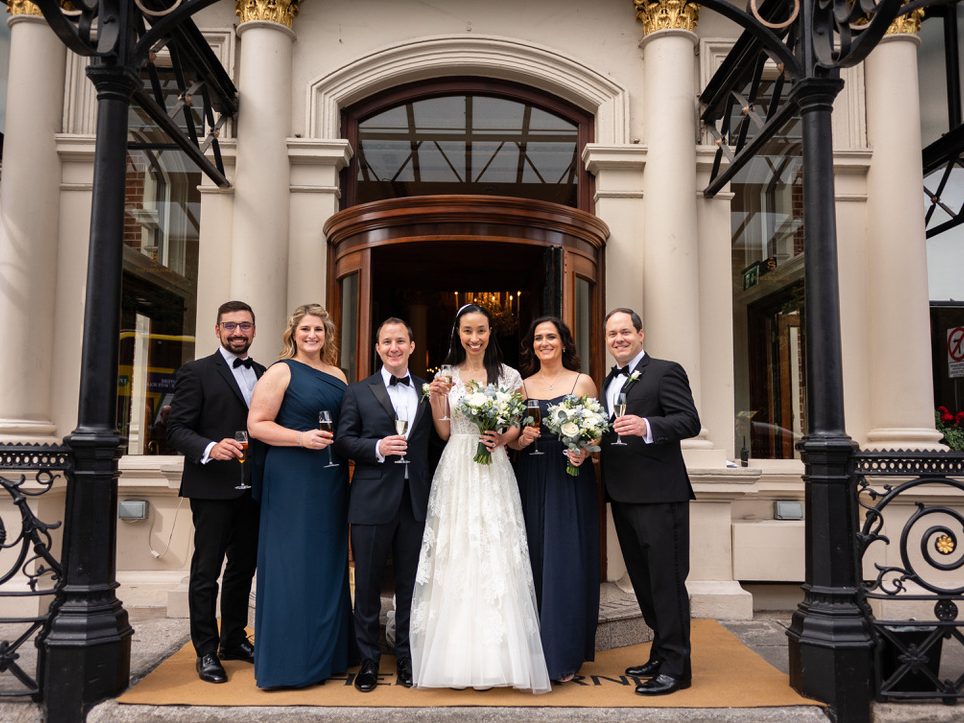 Favourite memories from the day?
I travelled from The Shelbourne Hotel with my mother in a white-ribboned black Mercedes, which was a fun moment. My mother always likes to tell a story of how she attended a ball at The Shelbourne when she was 16 years old and was photographed on the steps of the hotel. It was nice to be able to step into the car with her, with all the fanfare of the day, from the same spot where she stood in her evening gown all those years earlier. My father was waiting for me at the entrance of the church to complete the tag team that escorted me from the hotel to the altar.
When I walked into the church and saw the flowers, I was so delighted. I had never imagined prior to the wedding that a person could spend so much time thinking about flowers, but everything I had described had been delivered perfectly. Aisling and her colleagues at Oasis Florists did an incredible job . They were really beautiful, and I understand they were enjoyed by parishioners in the days that followed the wedding!
Our soprano, Emer Barry, sang "Lady of Knock" during Mass. It was absolutely stunning, and one of my favourite moments from the entire day. It is hard to fully absorb everything in a day where so much happens in such a short space of time, but this is one moment I wish I could re-live.
For our photographs, we did a walkabout around St Stephen's Green. People stopped to congratulate us and cars honked their horns. It was a lot of fun, and a very Dublin moment that I won't forget. We were accompanied by a piper as we walked back into the hotel, and then greeted by Shelbourne staff for our red carpet and champagne welcome.
After dinner, I did a quick change into a second dress and stepped away for some photographs in the Constitution Room. This was one of my favourite spots for photos. The sleeveless Jenny Packham with a hint of sparkle was perfect for an evening of dancing!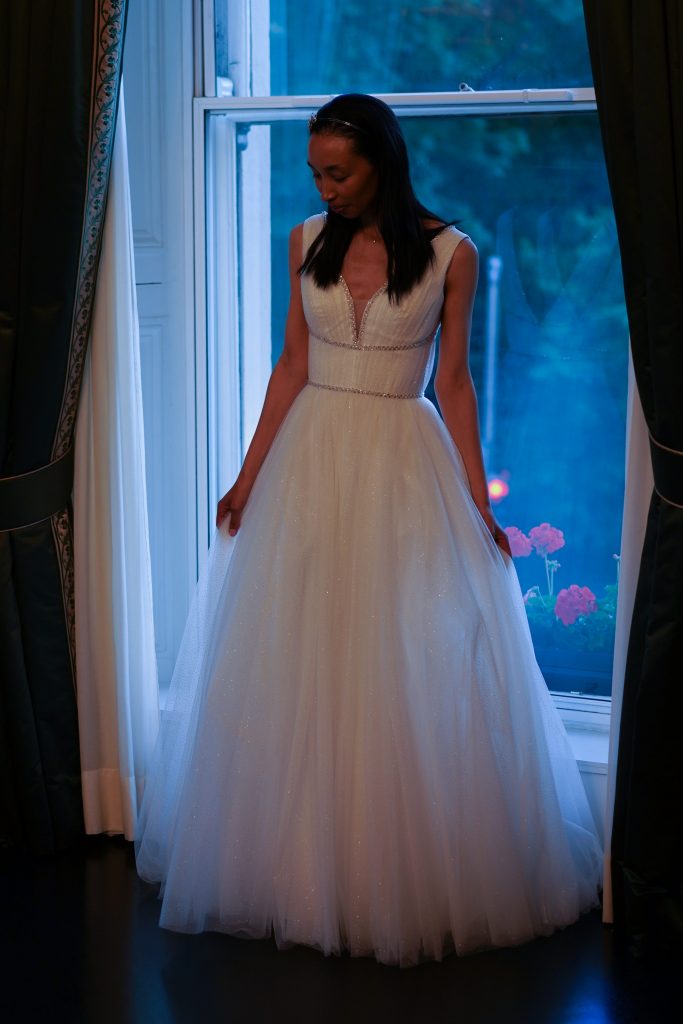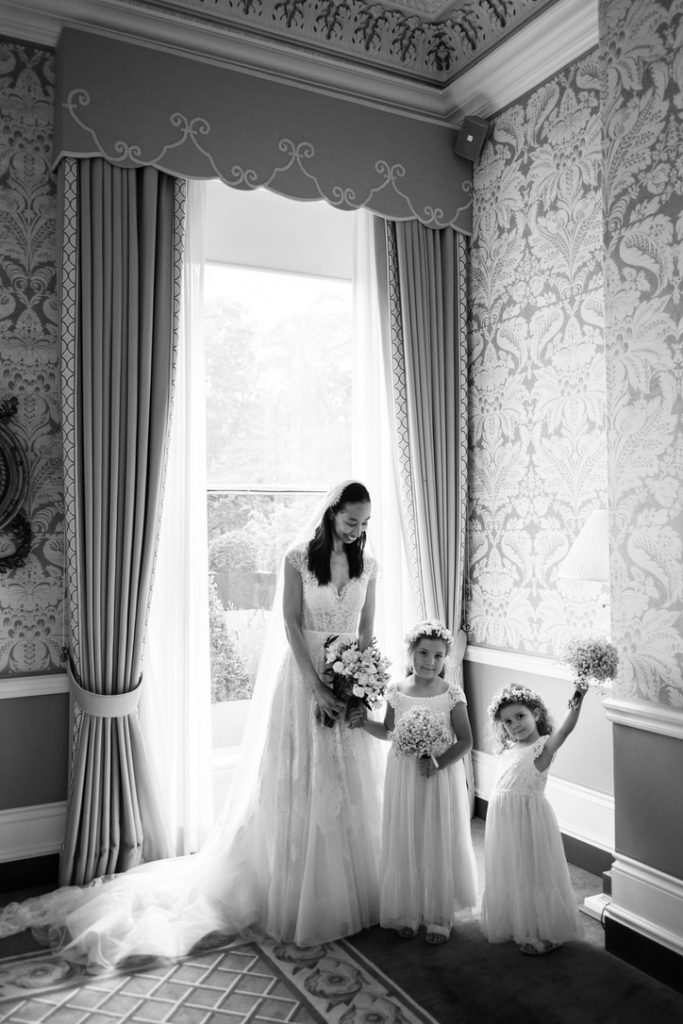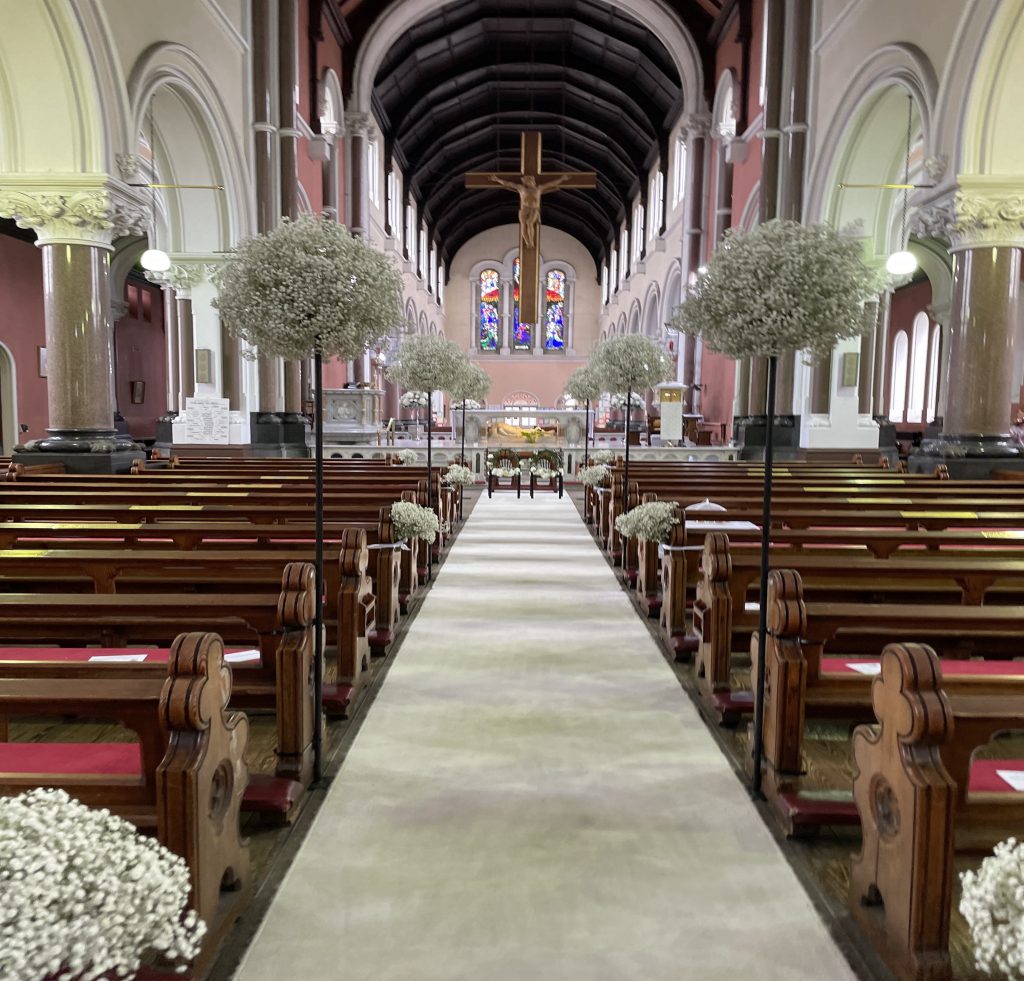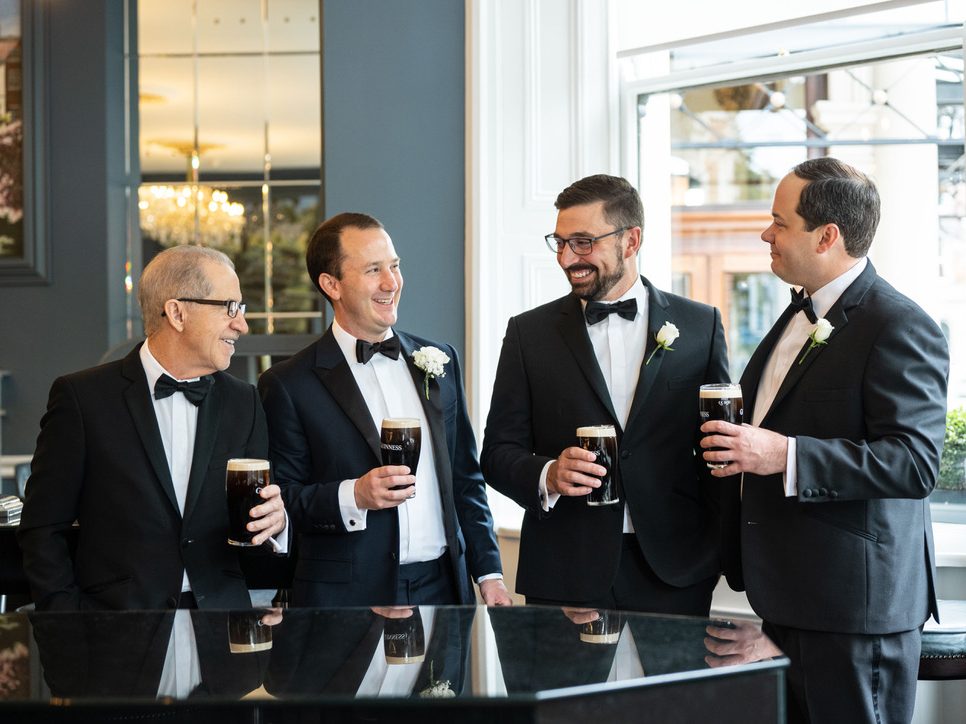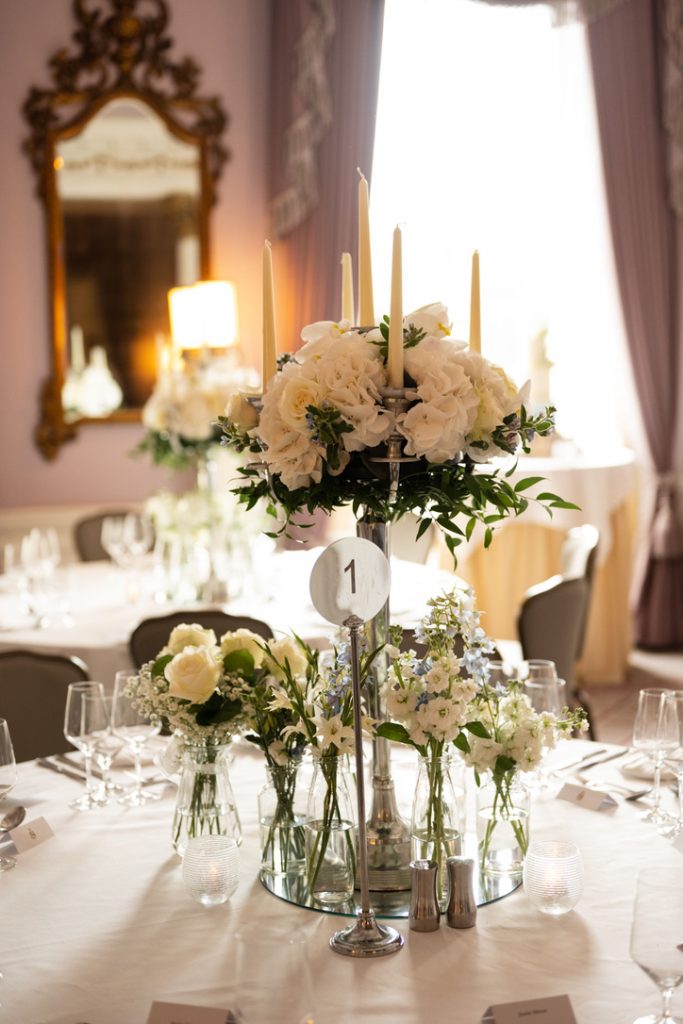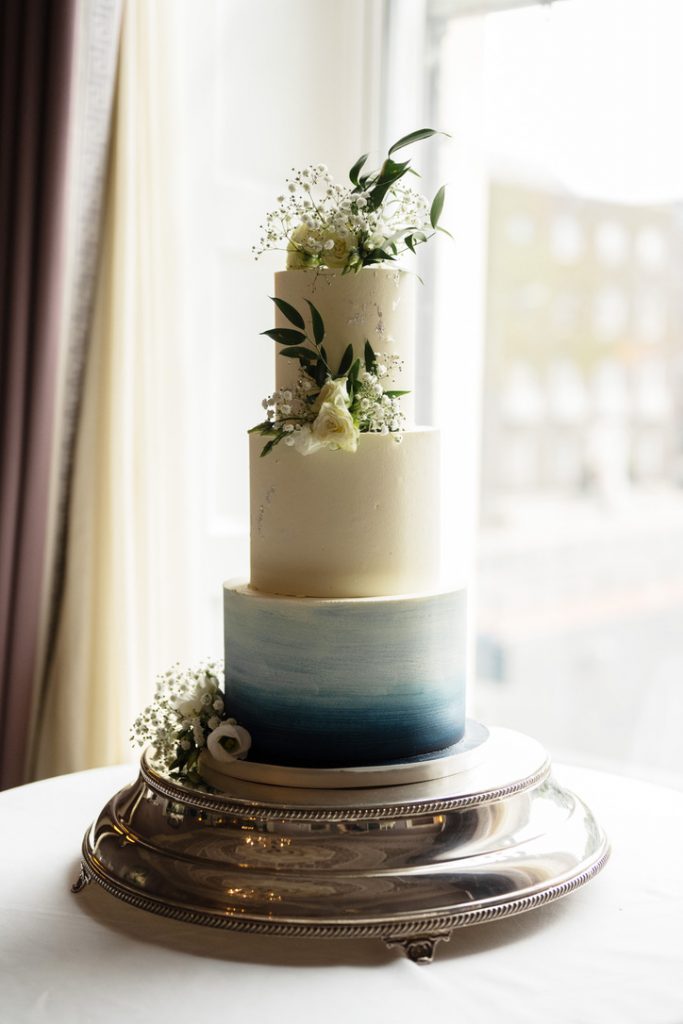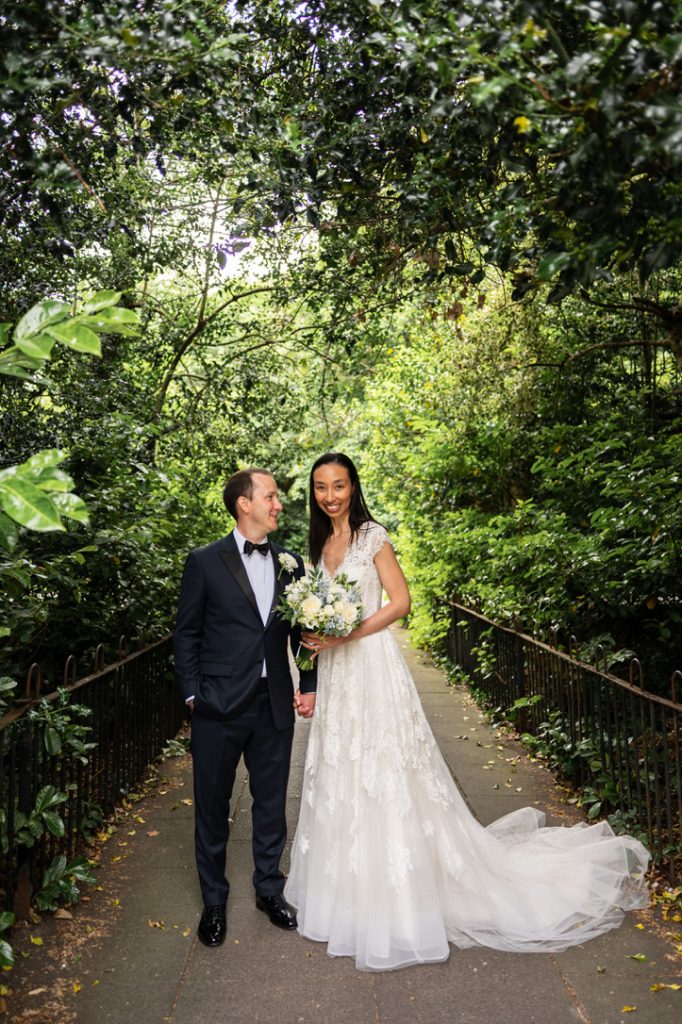 The Creative Team
Finally Orla would like to highlight the excellent team of Creative Partners who made their Dream Irish Wedding a reality.
Ceremony Dress – Watters https://www.watters.com/
Evening Reception Dress – Jenny Packham https://jennypackham.com/
Shoes – Manolo Blahnik https://www.manoloblahnik.com/
Jewellery/Rings – Tiffany & Co www.tiffany.co.uk
Church – St Joseph's Church, Terenure https://stjosephsterenure.com/
Reception Venue – The Shelbourne Hotel https://www.theshelbourne.com/
Ceremony Flowers – Oasis Florists, Terenure https://oasisflorists.ie/
Reception Flowers – Floral Events https://floralevents.ie/
Cake – Caroline Goulding Cake Design https://cgweddingcakedesign.ie/
Ceremony Music – Emer Barry http://www.emerbarry.com/
Drinks Reception Music – Mamo https://audionetworks.ie/
Evening Reception Music – The Favours https://thefavours.ie/
Photographer – Nicola Webster Photography https://www.nicolawebster.com/
Videographer – White & Gold https://www.whiteandgold.ie/
Stationery – Mount Street Printers, Mayfair, London https://www.mountstreetprinters.com/
Hair & Makeup – The Bride
Welcome Drinks – Terenure Inn http://www.theterenureinn.ie/
Planner – Michelle McDermott at Dream Irish Wedding https://www.dreamirishwedding.com/
We wish Orla & Philip a life time of love,happiness and success as they embark on married life XX