Jackie and Alex met during their first year of college. They quickly became friends. They always felt there was a deeper connection between them, but didn't start dating until a few years later. On our blog today, we share the beautiful story of these college friends who tied the knot at the stunning Cliffs of Moher.
Jackie will never forget Alex's surprise proposal… As an adventurous couple that enjoys travelling, they planned a European vacation in September 2015. After a walking tour of Prague, Alex suggested a location for a great shot on Charles Bridge. Alex told Jackie to ask someone to take a picture of them. She saw a woman standing nearby and asked her. After taking a picture with Jackie's cell phone, the woman kindly suggested that she take one with her own camera and e-mail it to them. As she went to take the photo, Alex got down on one knee and popped the question. Jackie was in shock! The woman was a photographer he hired prior to leaving for the trip.
As real globe trotters, our cute couple knew they wanted to have a destination wedding. They wanted to select a location from their bucket list, a country they had never visited before. Finally, they both fell in love with the beauty and majestic idea of a wedding in Ireland.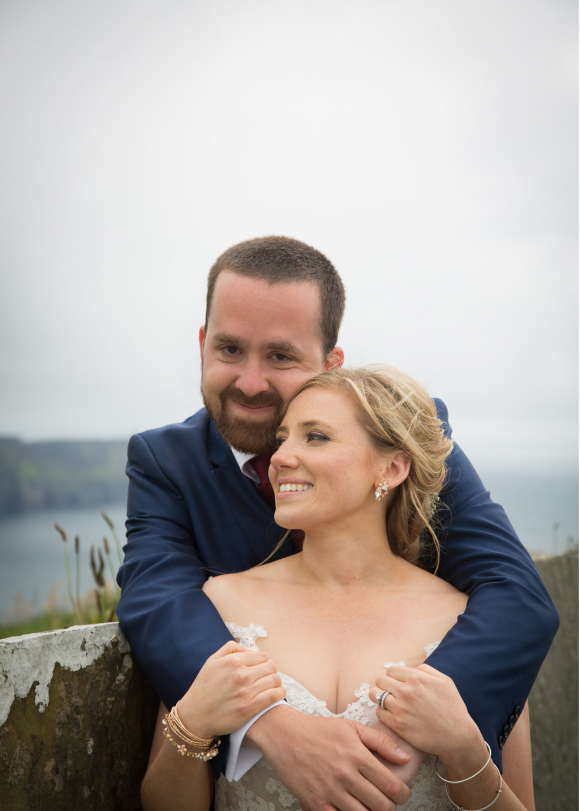 Jackie and Alex were dreaming of an outdoor wedding ceremony, with a stunning view. Michelle knew the Cliffs of Moher would be the perfect backdrop. She was spot on!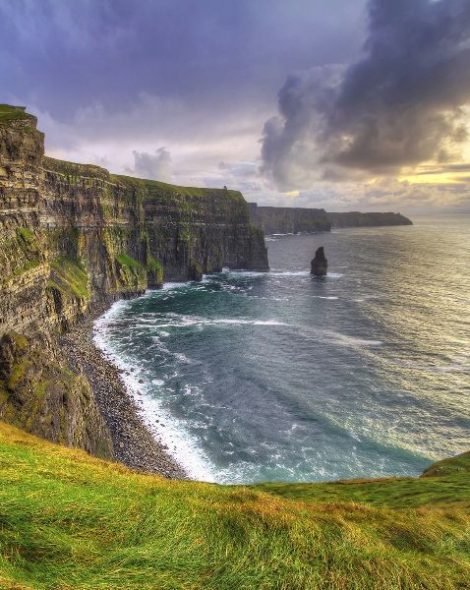 Jackie wore a FAB Watters Azriel dress, in mocha.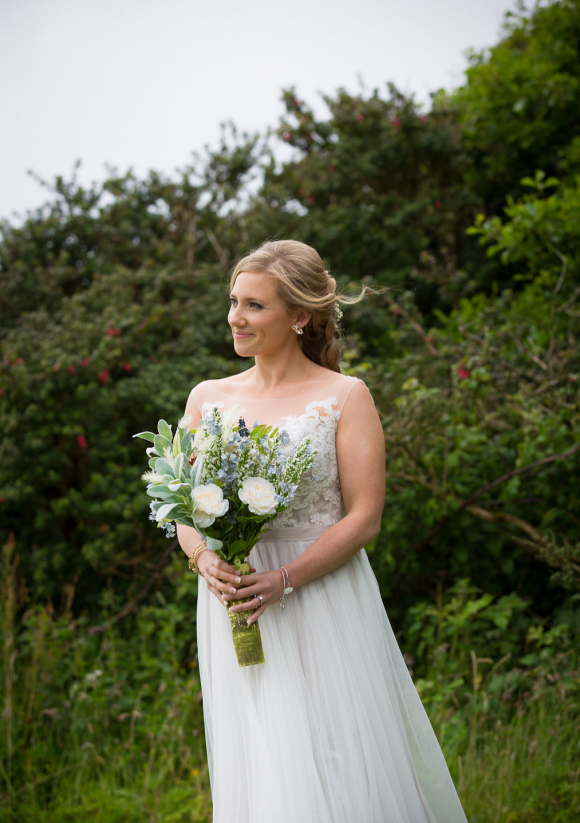 The couple decided to incorporate some Irish traditions in their wedding ceremony, such as handfasting. As both have strong family connections, they wanted to incorporate materials that represent both sides of their families coming together as one. In fact, the cord used was made from Jackie's grandmother's wedding dress, her grandfather's army uniform, a piece of Soutar tartan to represent Alex's father's side of the family, and his grandmother's nightgown. It was very meaningful to them to honour their beloved grandparents.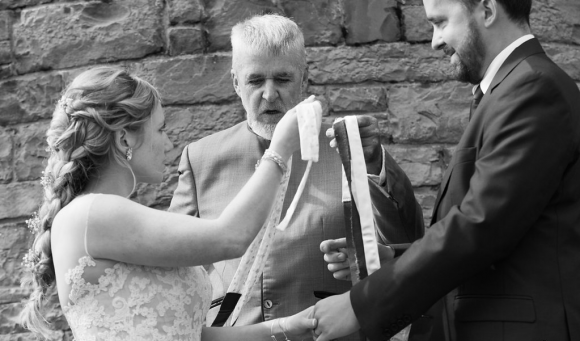 In Jackie's own words:  'The whole day was absolutely flawless. We both agree that we could not imagine the day being any more perfect than it was.'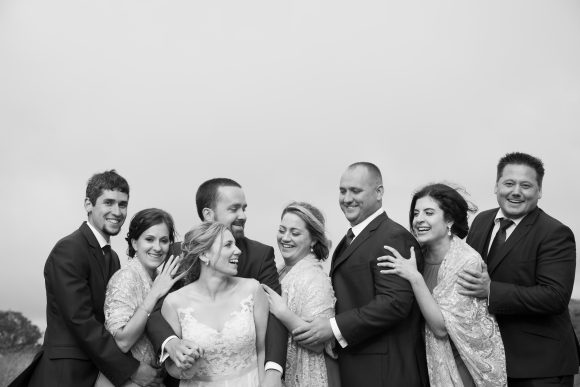 The weather worked amazingly in their favour!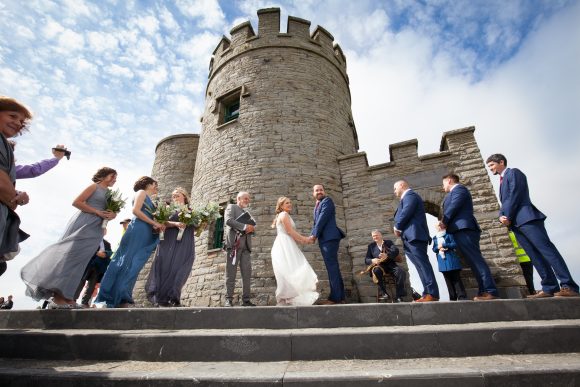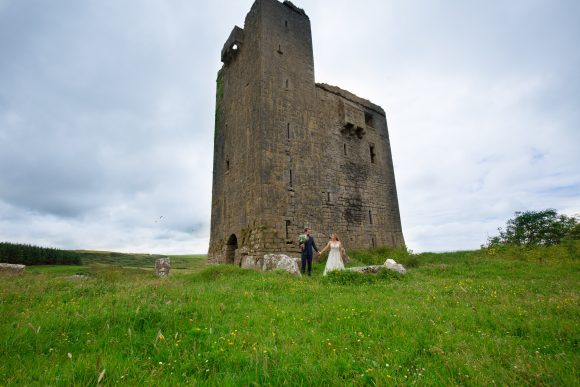 'Every second was memorable, but my favorite moment was when each of us read our vows to each other and playing rock-paper-scissor to determine who would read theirs first.'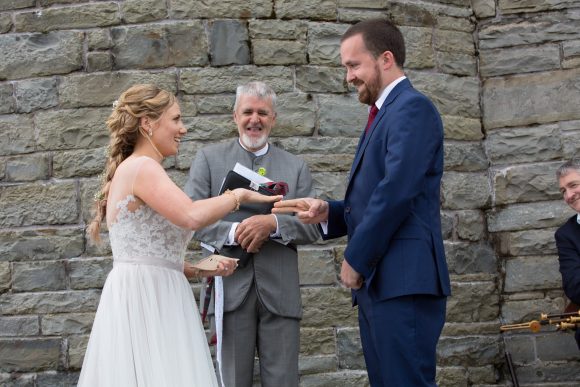 They both hoped for an informal, comfortable, fun wedding and it turned out to be exactly that.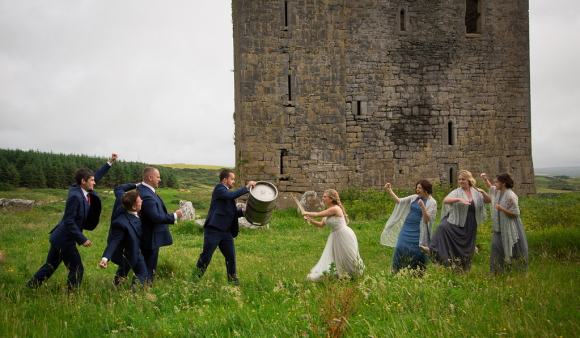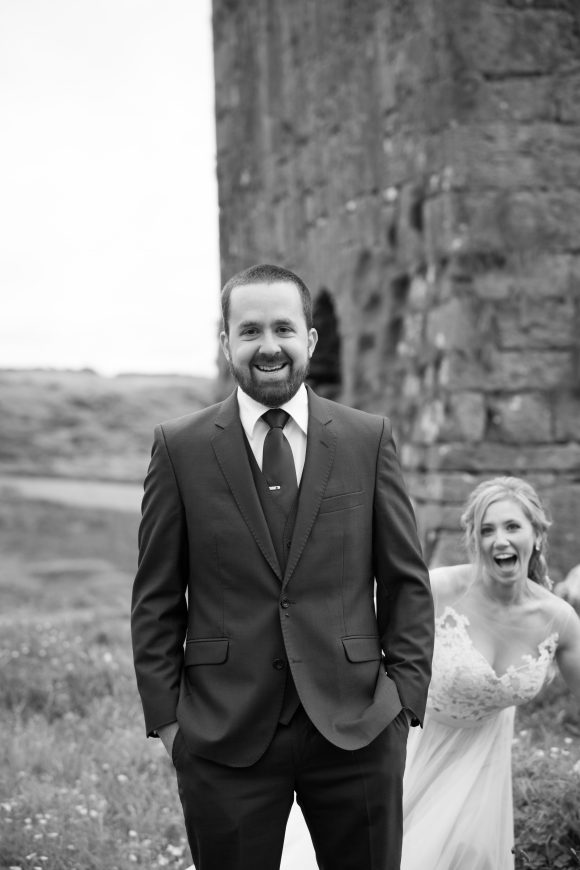 For Jackie and Alex, hiring a wedding planner was essential.
'Michelle was unbelievably helpful throughout the entire planning process. We couldn't have done it without her! She kept us on track and thought of things we would have never anticipated ourselves. She calmed our nerves and answered all of our questions. The most impressive part of our experience working with Michelle was the day of the wedding. Alex and I were able to thoroughly live in the moment and enjoy every second of the entire day thanks to Michelle. Several of our guests commented on how smoothly the day went because of her and how she appeared to be in three places at once.'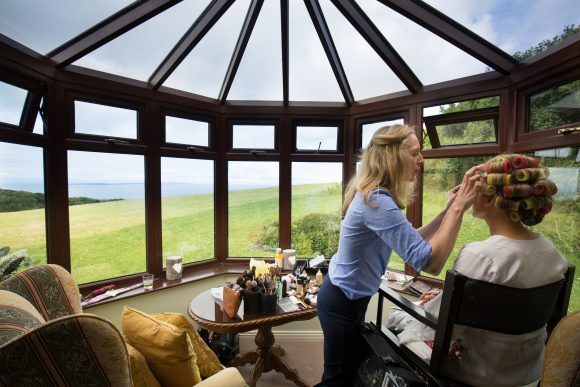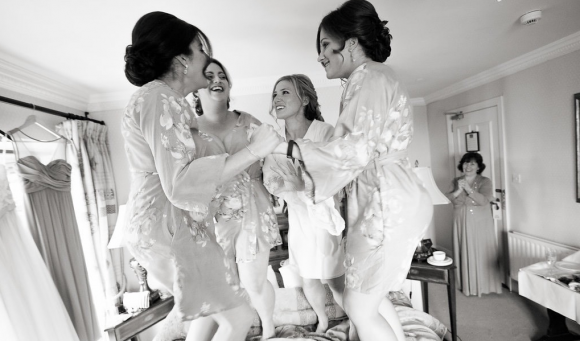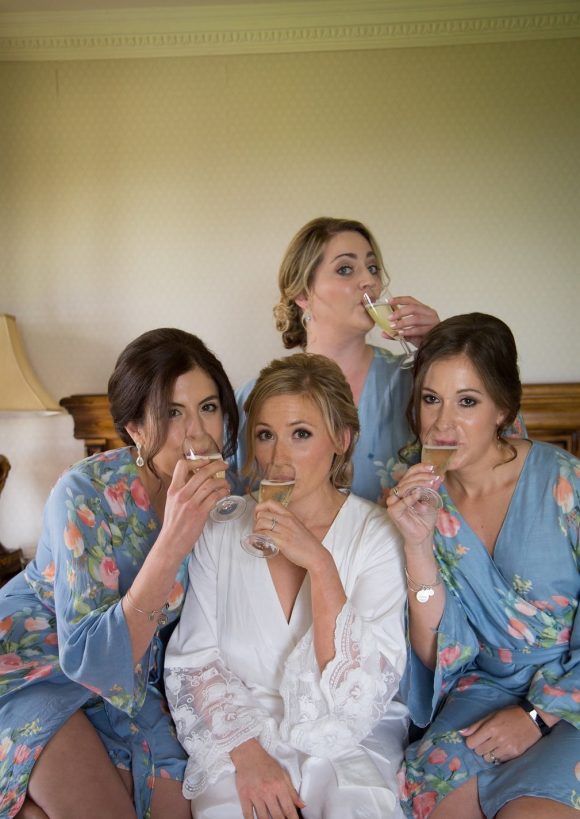 After their wonderful wedding, our cute couple honeymooned in Ireland, where they discovered Connemara, Galway, Killarney, Dingle, Cork and Kilkenny. It was an amazing way to celebrate their new life as a married couple.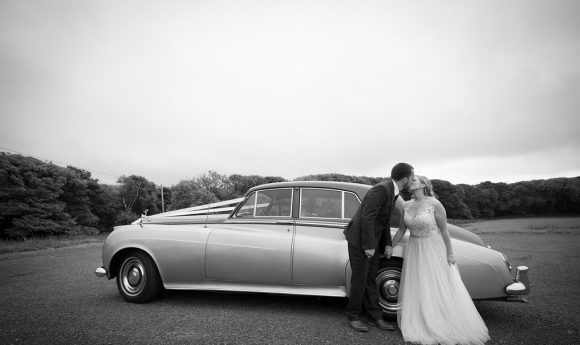 May happiness find you in every corner of the globe!
Our Dream Team of Wedding Vendors:
Wedding Planner: Michelle Mc Dermott
Ceremony: Cliffs of Moher
Video: SES Digital
Photographer: Rhiannon Livardo Photography
Make up: Marilyn MC Sweeney make up
Hairdresser: Val O' Dea Hair
Musician: Ronan Browne
Celebrant: Celtic Monk Dara Molloy
Transport: Bentley Weddings Cars
If  you are also dreaming of having your destination wedding in Ireland, contact us, so we can give you too a dream wedding like Jackie & Alex's !!!