Today, on our blog, we are sharing with you the amazing story of Amanda & Alex. The couple met at a university in Texas but decided to have a fairytale destination wedding in Ireland. They kindly shared some details about their Intimate Wedding celebrated in an Irish Castle.
Their Story
"We met through a student organization during college in 2016. We first met when he was Junior and I was a freshman interested in joining this organization. And we first saw each other at an informal meet & greet event the organization was hosting for interested peers. Throughout the next couple of weeks, Alex got to know me more and more and as I was voted into the club and began the pledging process. We coincidentally had to pass each other every other day on our way to our next class on campus. It was not until I was done with pledging when we actually started to talk to each other."
"Our first date was in March of 2016 and it was during Spring Break. Alex had driven to pick me up and we went to Corpus Christi, a beach in Texas. We spent the day at a maritime museum and had a romantic dinner by the beach. To top the night off, we took a romantic walk along the beach where Alex shyly held my hand for the first time."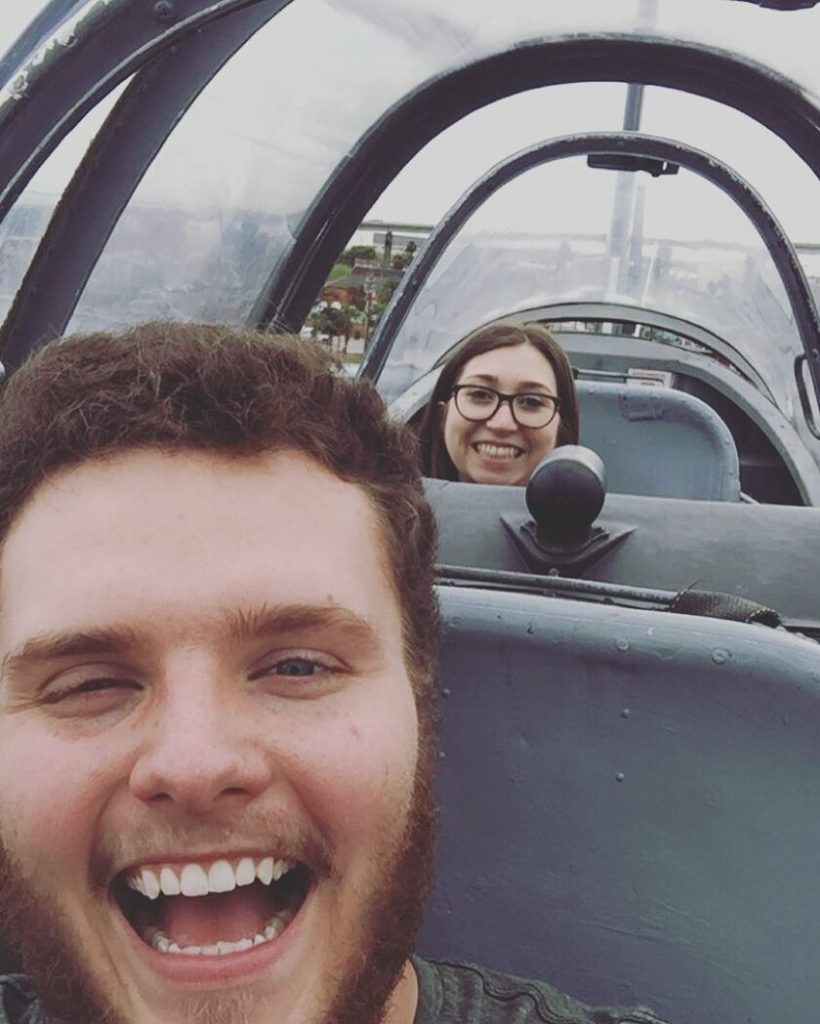 The Proposal
"Our engagement weekend was crazy. Alex had everything perfectly planned for the engagement. He proposed in Corpus Christi, where we had our first date. But first, he has to get me there. Alex had coordinated with my friends to plan a 'girls weekend' to get me down there. The Friday, Alex was flying in, I almost didn't go on the trip because I was exhausted from school, work and didn't want to drive 5+ hours."
On Friday, Nov. 3, 2017:
Alex flew in from Washington DC late Friday night and had a pledge brother (from the organization they met in) drive him down to Waco, Texas to stay the night. Earlier that afternoon, Amanda's friend (future MOH) had driven up to Waco, Texas to make sure Amanda would go on the trip and so they could drive together. That night, they drove back to San Antonio to stay the night before Saturday.
On Saturday, Nov. 4, 2017:
Amanda and her friends left in the morning to Corpus Christi where they were to spend the weekend. Alex had Amanda's MOH leave her car in Waco the night before without Amanda knowing so he could drive to San Antonio to ask her mom for permission. After getting permission, he then drove to Corpus Christi to get ready to propose. The idea was to propose at the USS Lexington as it was where we had our first official date. Although Alex cut the timing really close to closing time, the workers generously and secretly helped coordinate the popping of the question by providing a special escort to the deck of the Lexington where the pictures were to be taken. Alex hid until the perfect moment where he saw Amanda and came up behind her and got down on one knee and proposed. Of course, she accepted and they celebrated by having dinner at the same restaurant as their first date.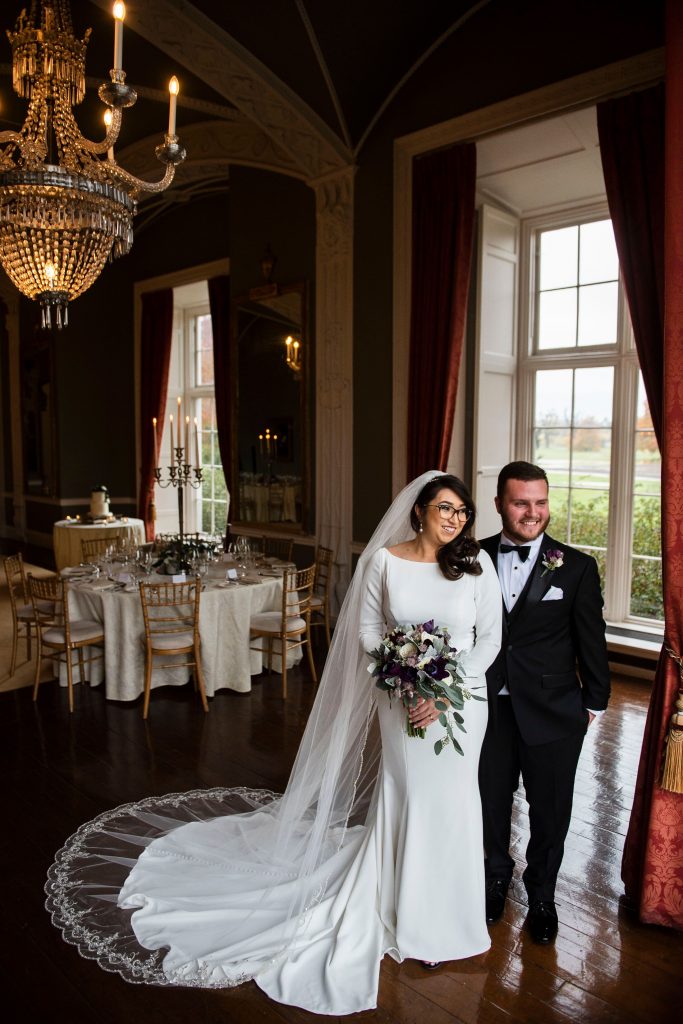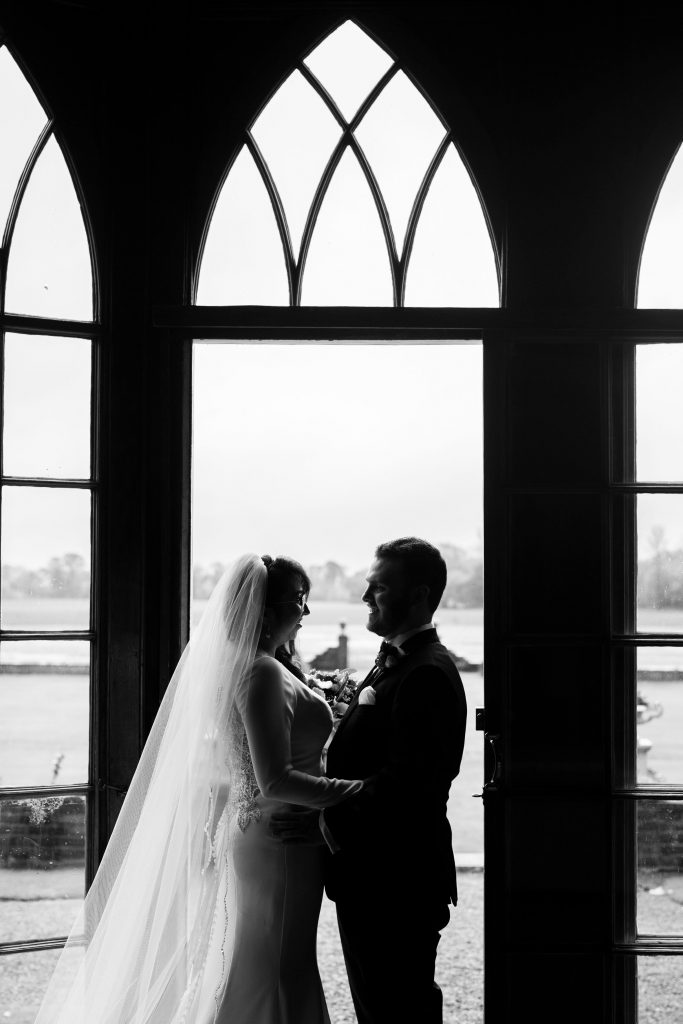 The Venue
"We knew we wanted a small intimate wedding with immediate family and close friends, so we decided to have a destination wedding. After deciding on that, we chose Ireland because of Alex's familial ties and its historical beauty."
"We chose Luttrellstown Castle because of how you can't not look at it and say 'wow' because it is just that magical. From the inside out, Luttrellstown is eloquently designed as if it were 200+ years ago and we loved how close and convenient to Dublin it was without feeling the bustle of the city."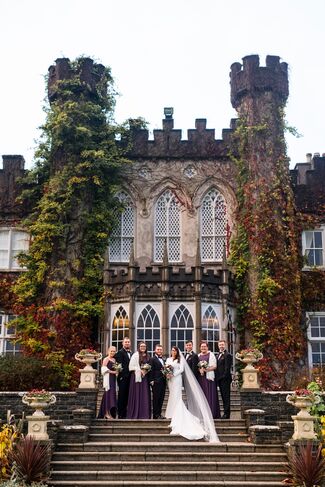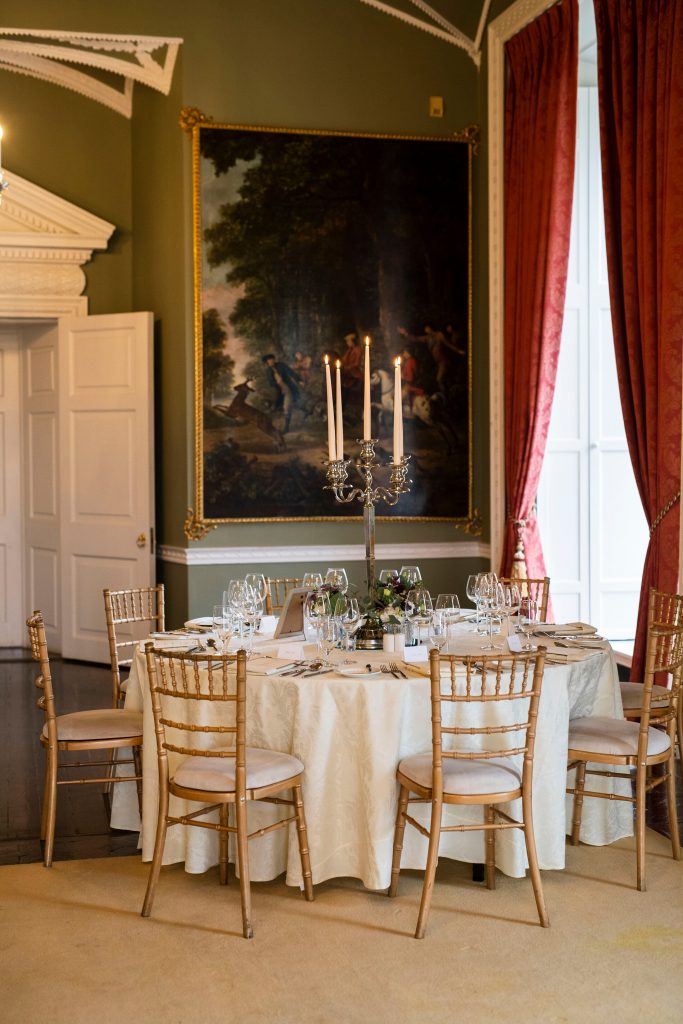 The Wedding Décor
"We wanted to play off the beautiful background of Ireland so we chose green because of the natural area around us and purple and gold to accent it. Conveniently enough, Alex and I's favorite colors are purple and green so it just worked out. Since we wanted an intimate wedding, we decided to play off the castle and had a romantic, simple theme for the wedding."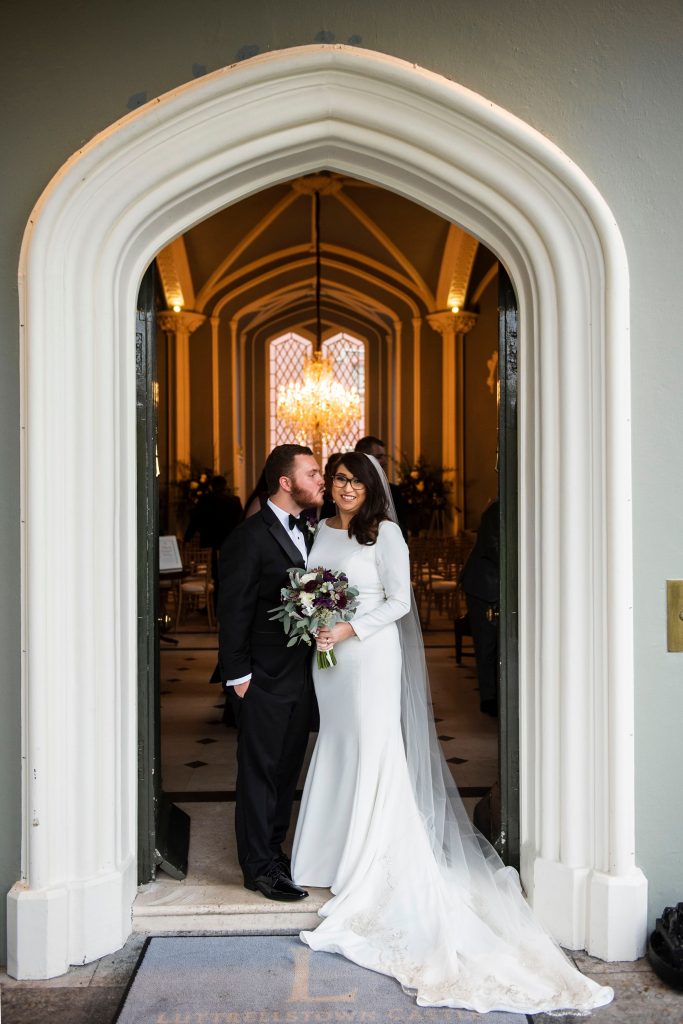 Their Favorite Parts
Amanda: "For me, it was taking our wedding photos after the ceremony. It was so nice to have time with just Alex as we went all around the grounds for photos. There was a relief that everything had led up to this moment and it was perfect and I had my husband by my side through it all."
Alex: "Being able to reconnect with friends and family we hadn't seen in a while. I really enjoyed the cocktail reception before dinner because I was able to grab a Guinness and chat with all our friends and family."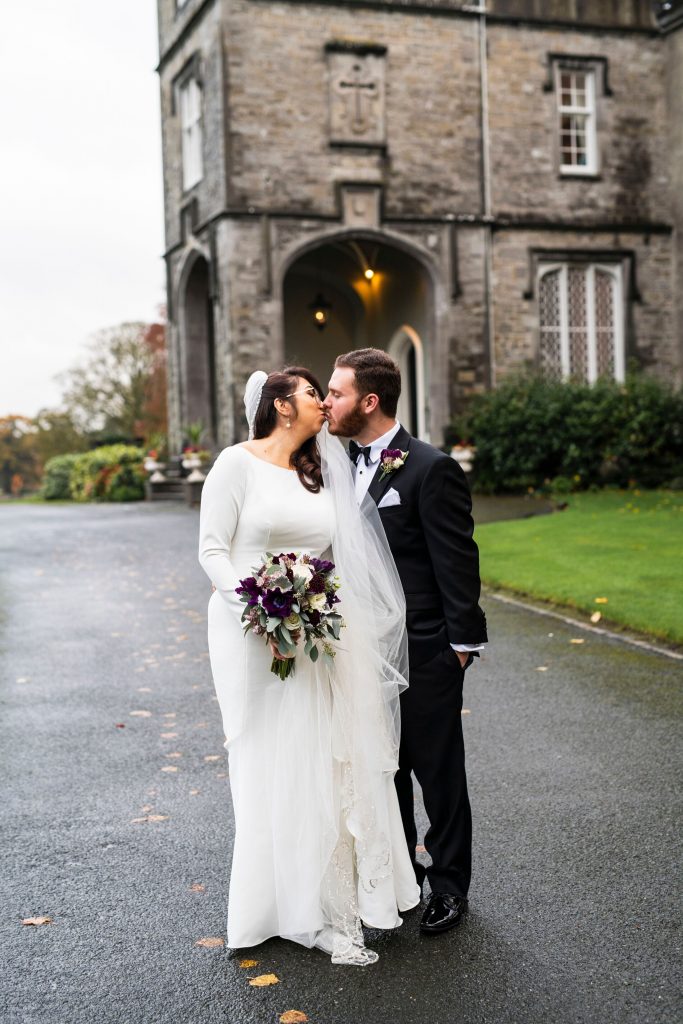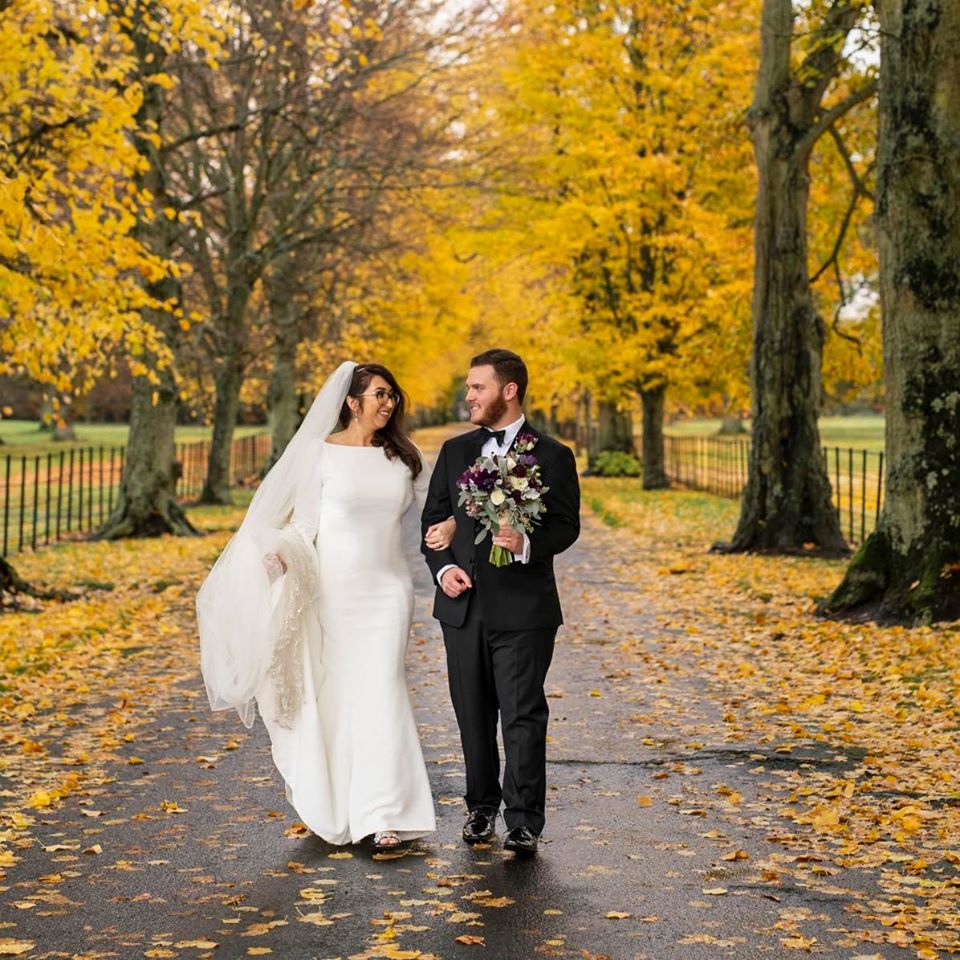 The Planning Process
The Biggest Challenge
"The biggest challenge for us was not being able to do anything in person. We couldn't tour the castle, meet the florist, taste the food. We were putting a lot of faith in the internet and Michelle and she did not disappoint. If anything, she went above and beyond. Some people say don't trust what you read on the internet, but I would say, fully trust Michelle and her team to get things done!"
The Best Part
Amanda: "For me, it was picking the venue, the flowers, and the dress. I felt like if I loved those three things, the day would be perfect regardless of anything that could have happened."
Alex: "I loved looking through all the options of venues and food menus. It was really fun looking at all the delicious food we would be eating."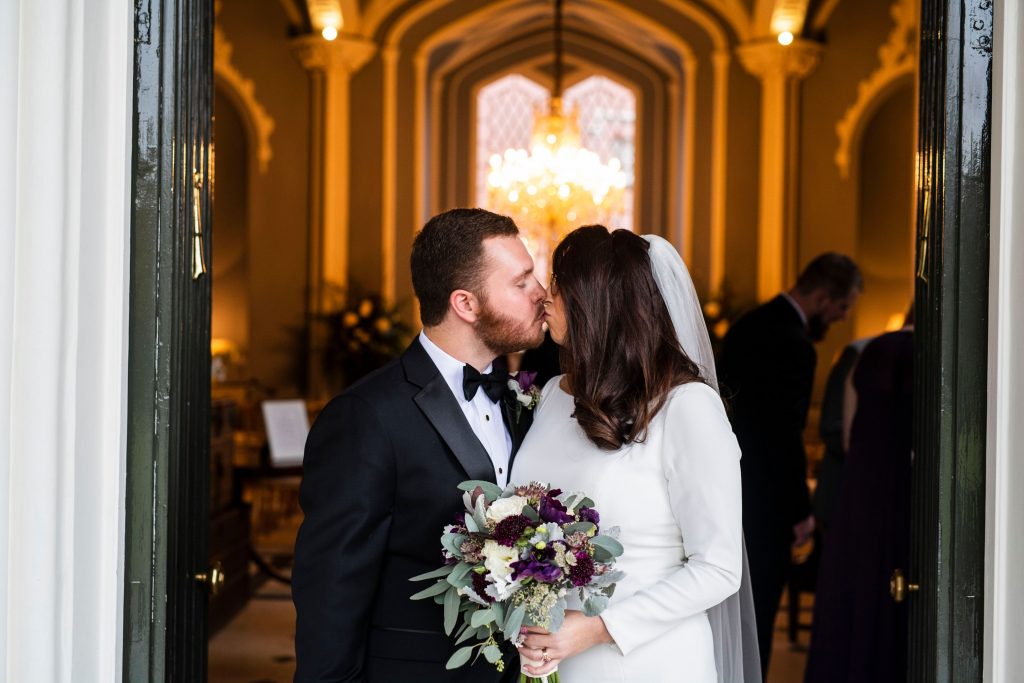 Advice
"Try to enjoy it. It can be stressful but don't let that define this process. Also, plan way in advance: it really helps with stress. We had a 2-year engagement and even that didn't feel like enough time sometimes. You don't want to make any rushed decisions."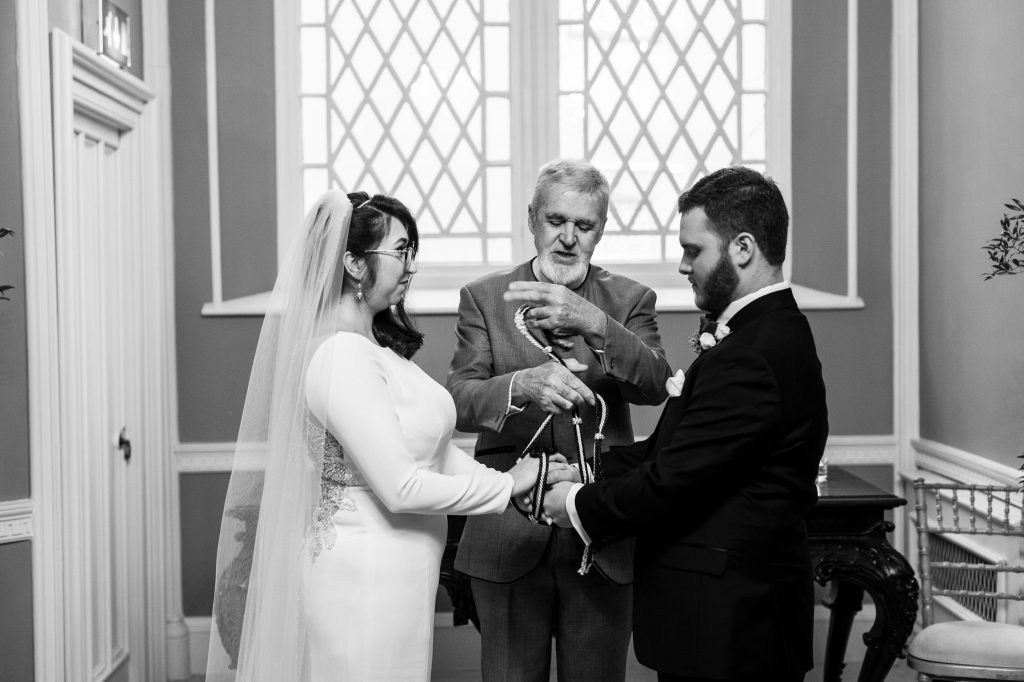 ---
We wish Amanda & Alex a wonderful marriage, full of happiness and laughter.
---
Our Dream Team of Vendors included:
Planners – Dream Irish Wedding
Venue – Luttrellstown Castle
Make-up – Audrey Bourke
Hair – Claire Byrne, Stay Put Hair
Officiant – Dara Molloy
Harpist – Ann Tuite
Video – Film Co of Ireland
Photo – Nicola Webster
Flowers – Joeanna Caffrey Flowers
Cake – Creative Cakes
---
Check out more amazing Real Wedding stories here.