"One Couple's Charming Wedding In A Castle". Today we are very excited to share Yssavo & Leandro's beautiful castle wedding in Adare, Ireland. Together with their guests they travelled from the USA for the very special occasion in their very own castle !
We asked Yssavo why she choose Ireland & her answer was definitely the fairy tale !
"Ever since I studied in Ireland during college I always told myself, and anyone who would listen, that I was getting married in an Irish castle. Realistically though, I never thought it would actually happen. I wish I could go back and tell younger me that she was not crazy for dreaming big."
Yssavo also added we choose Ireland "for many reasons, but mainly because Ireland is a beautiful country with lovely people and we wanted our families to be able to visit and fall in love with the country just like we had many years ago".
The Proposal !
Yssavo will never forget Leandro's very surprising proposal…
 "The proposal was a complete surprise! We had been together for so long that I always assumed I would see it coming, but I was wonderfully wrong. One lovely summer day, we decided to go for a walk before sunset. Once the sun had set I realized what a great stargazing spot this was (although he already knew!). Looking up at the night sky and talking about our future together as we had done a million times before, he suddenly got down on one knee and said, "I know you can't see it, but I'm holding a ring…". I don't even remember what he said after that because I also dropped to my knees to hug him. I never imagined getting proposed to in nearly pitch dark conditions wearing sweat pants and sneakers but I could not imagine a more perfect proposal. "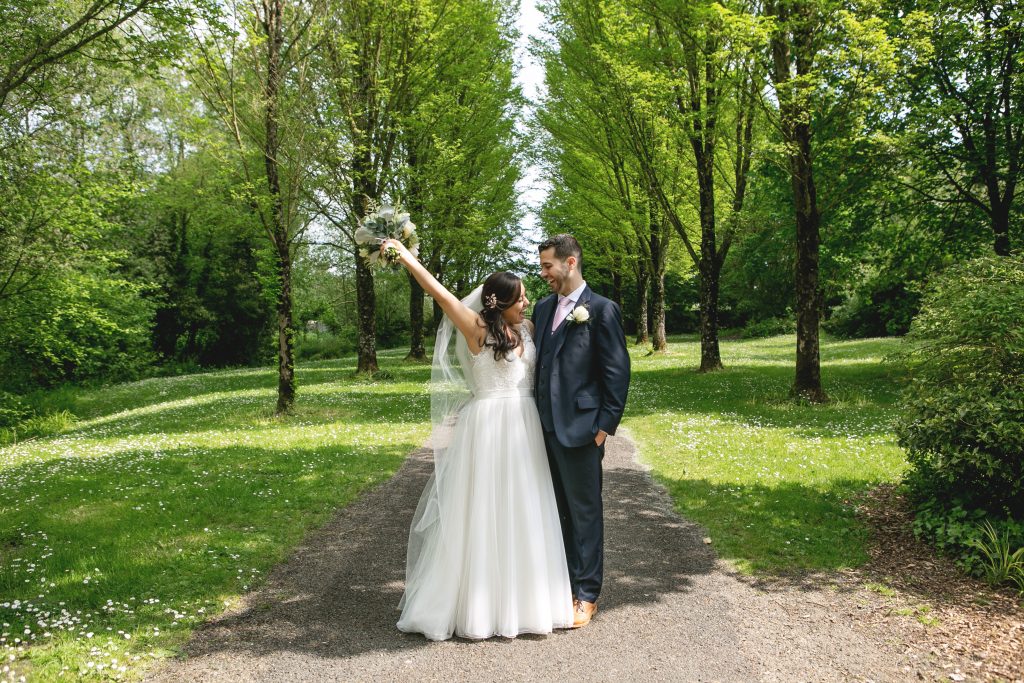 For the bride to wedding in a castle it was a dream "It's every bit as magical as you think it is"  Fanningstown Castle met their needs perfectly from being able to hire their very own castle for the wedding week to its wonderful location in Adare Ireland's prettiest village and so close to lots of attractions for their pre & post wedding excursions.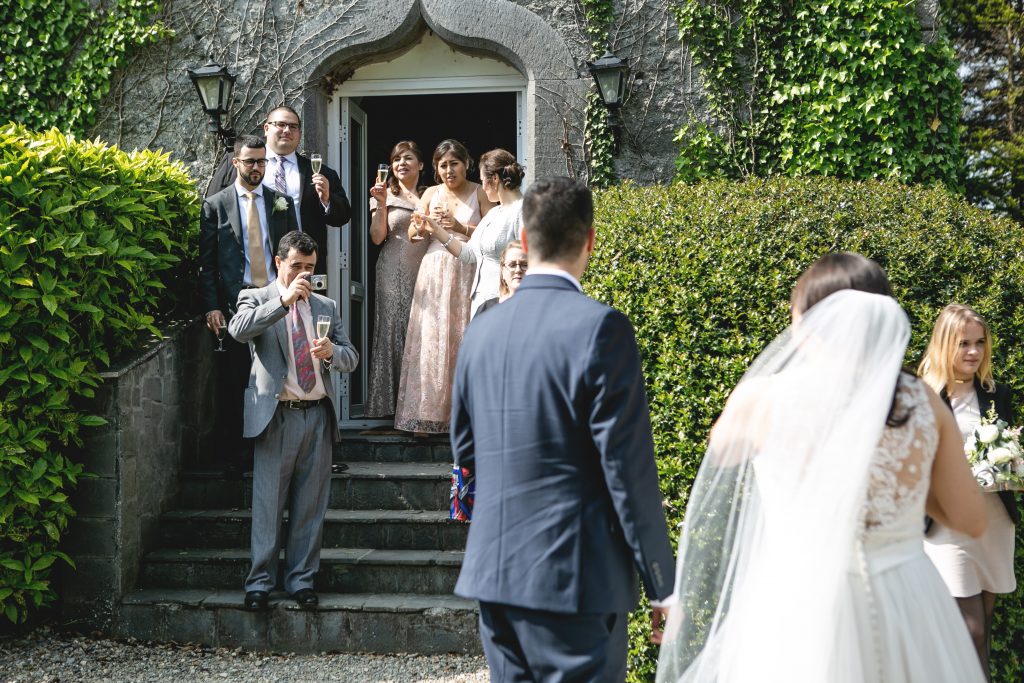 Most Memorable
!
Every second was memorable but some were little bit more special than others.
"Walking down the aisle with my beautiful mother. Truly feeling our wedding song lyrics during our first dance. The tearful and heartfelt speeches. The best tomato soup and vegan cake I've ever had."
The couple choose the magnificent Holy Trinity Abbey Church in the heart of the Adare village for their ceremony . A beautiful and perfect structure lined with vast stained glass windows, ideal for their intimate wedding ceremony.
The weather was perfect and they had fabulous photos and video created by our incredible partner photographer and videographer.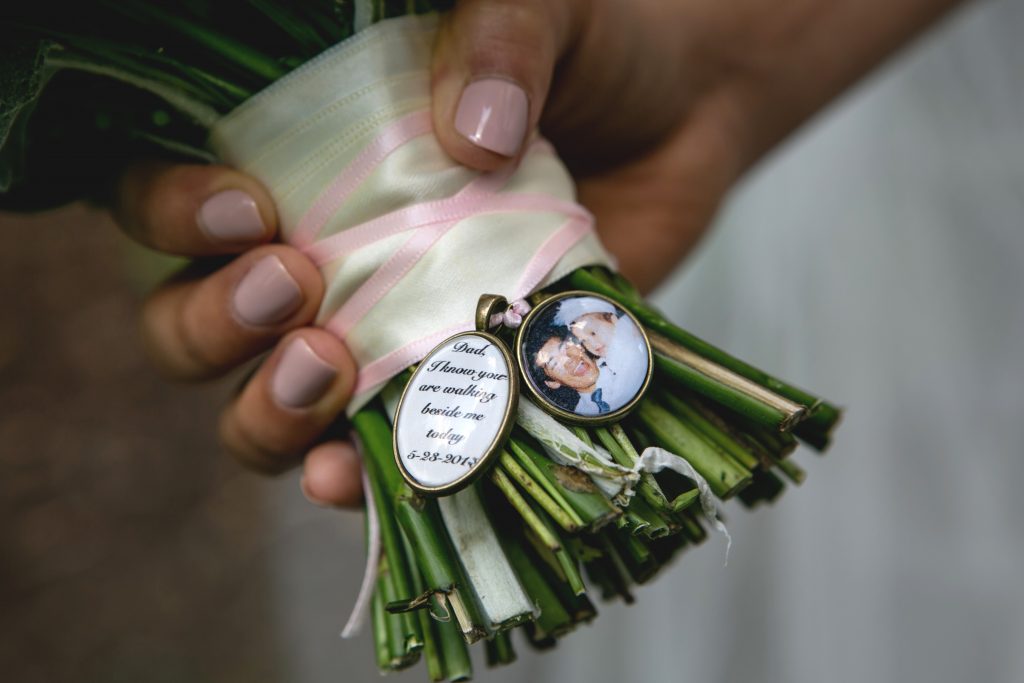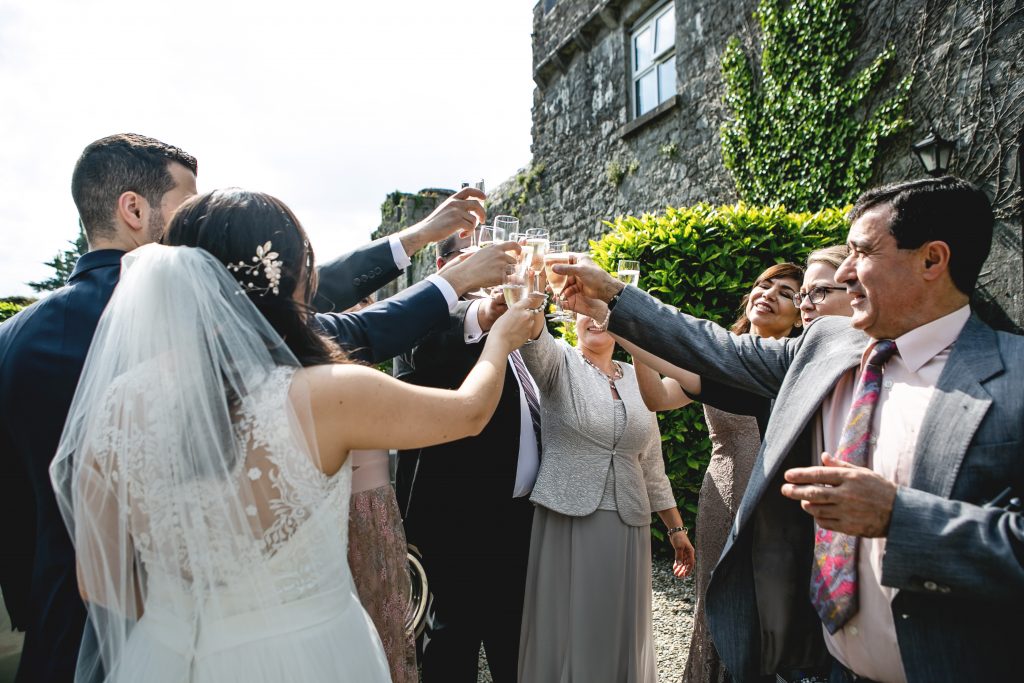 A Wedding Planner Is A Must For A Destination Wedding!
"We had originally thought hiring a wedding planner would be a splurge but it was honestly the best decision we made. Michelle and her team were able to work with local vendors to get us the best deals possible and definitely worth every penny. They were so on top of every detail they made wedding planning seem effortless (which is an amazing feat!). We were really able to just relax and enjoy our day knowing everything was in good hands."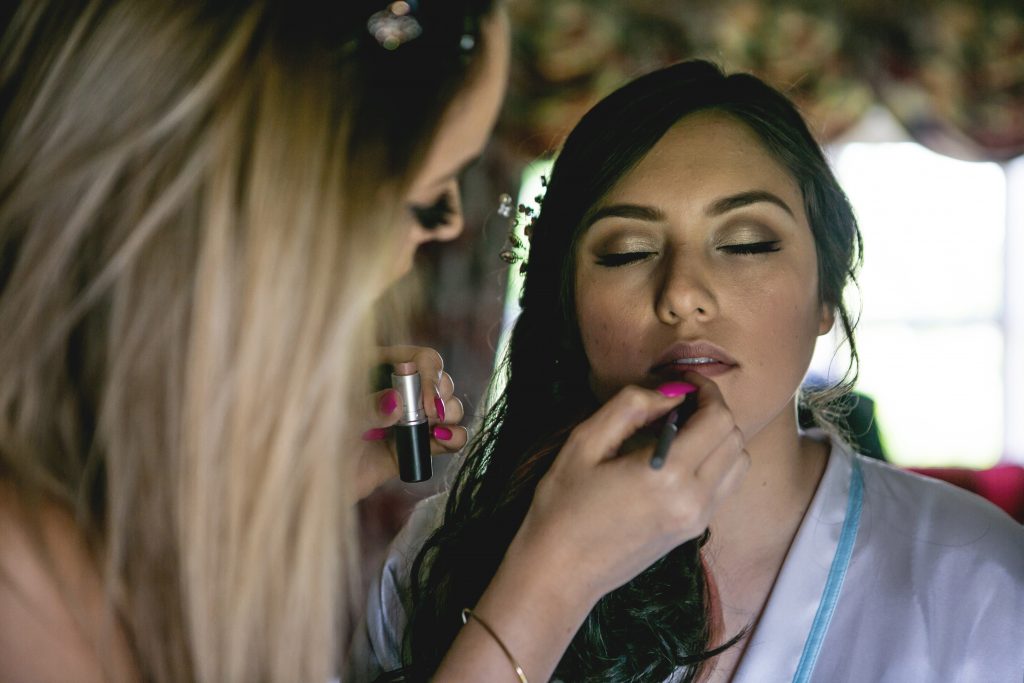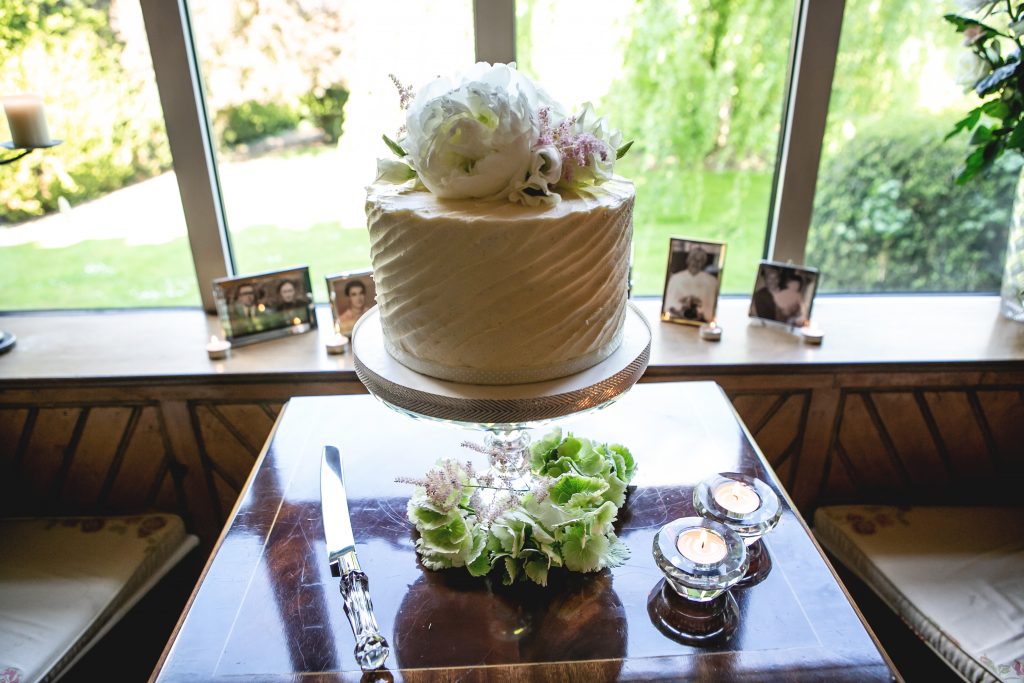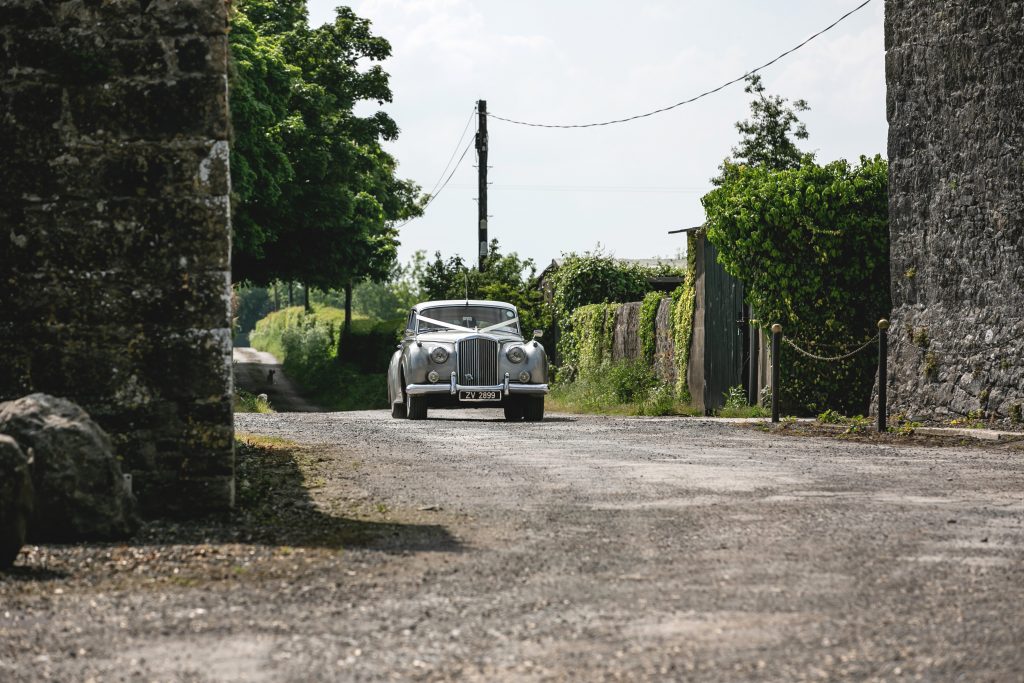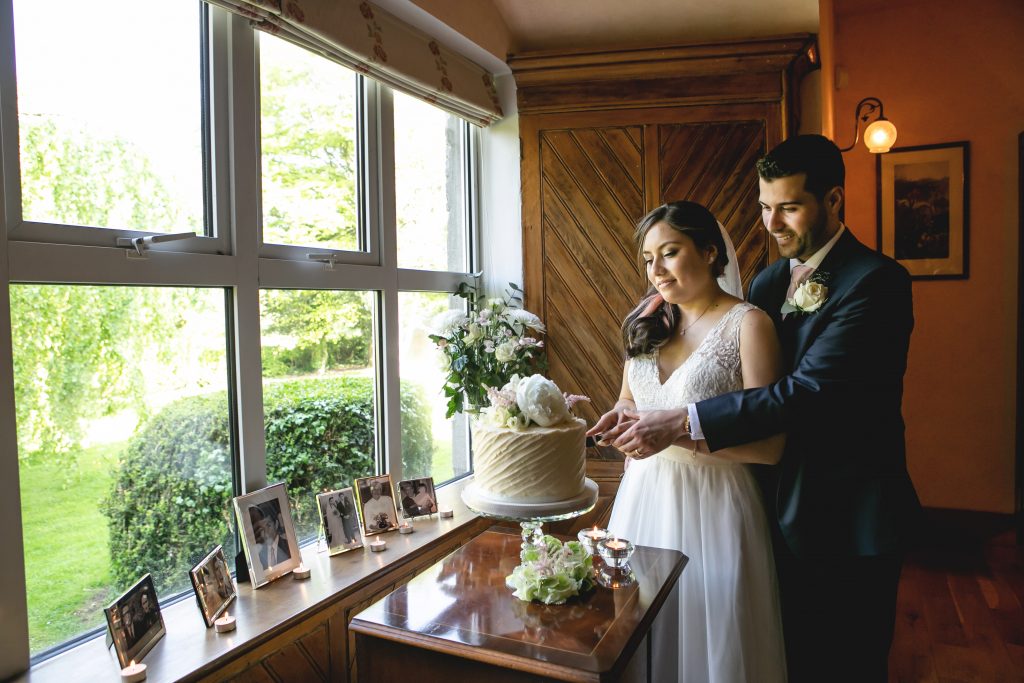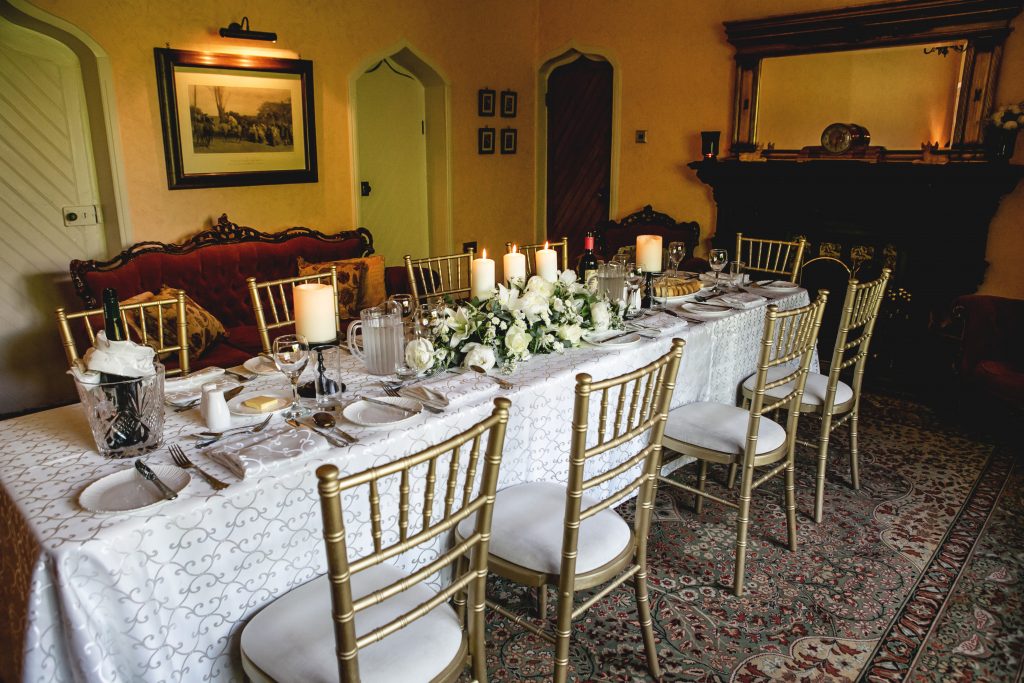 Wedding Day Attire !
The bride looked magnificent in her couture A line lace gown attended by her bridesmaid in gab blush gown while the men looked so dapper in their navy suits with blush tie ………… The bride carried a splendid bouquet of white & blush peonies & roses created with all the other flowers by our elite partner florist .
The First Dance & Party !
How romantic to do your first dance outdoors in the courtyard of the castle as all your guests looked on! This led the group nicely onto the local pub to continue the party into the early hours with song ,dance & Guinness!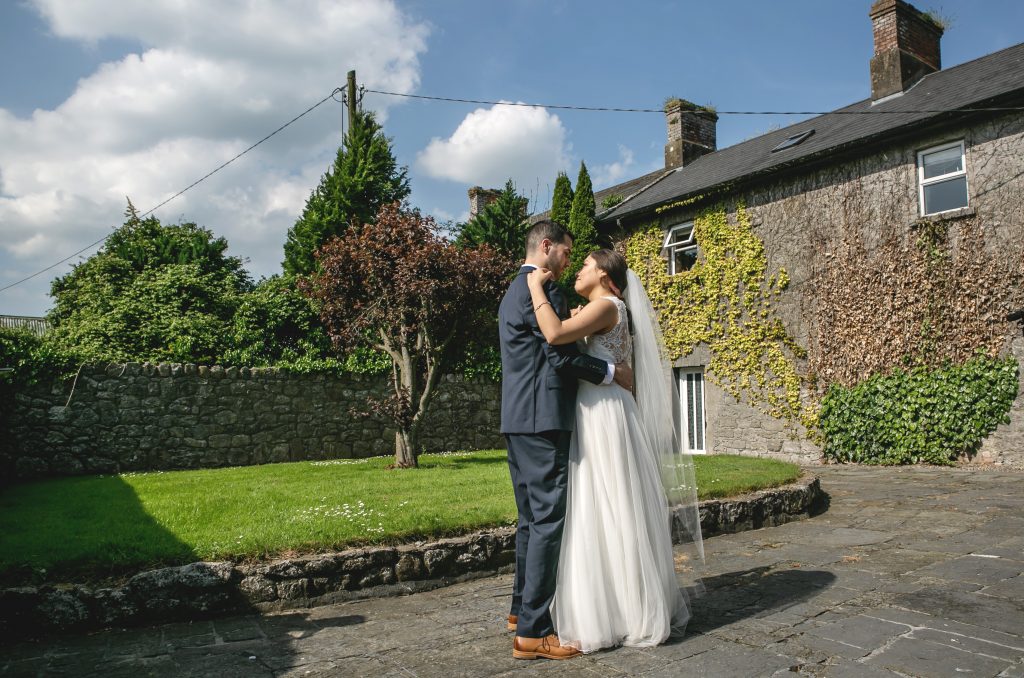 We thank you to Yssavo  & Leandro for allowing us share their beautiful wedding and we wish them a lifetime of happiness .xxx
---
Our Superb Team On The Day
Wedding Planner – Michelle Mc Dermott, Dream Irish Wedding
Cake (vegan) – MMCOOKIES
Car – Bentley Wedding
Video – SES Digital
Photographs –  Yvonne Vaughan Photography
Music – Madeleine Meehan
Hairdresser – Nuala Hanley
---