If you're planning a fall wedding, choosing your colour palette might be a difficult choice, as there are so many fabulous colour combinations to choose from… Today we share an analogous colour palette with our natural colour mood board, inspired by the changing autumn leaves: Orange, Red and Yellow for a Fall Wedding.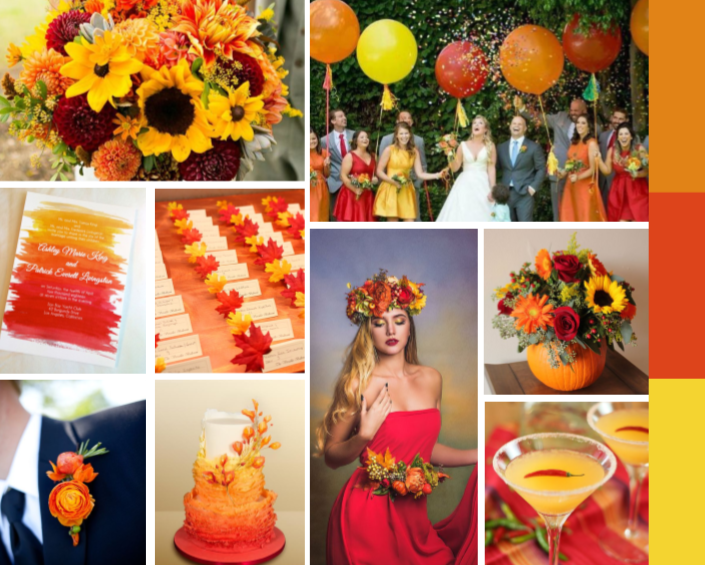 This combo is natural, charming and simple. It is also quite a traditional mix that will never go out of fashion.
Here is some inspiration on how to incorporate these 3 colours into your wedding, from wedding party attire, to centrepieces, to wedding cakes…
Bridal accessories
If you want to be a traditional Bride wearing a white dress, then you could incorporate some orange, red and yellow into your wedding hair accessory, with a FAB floral crown.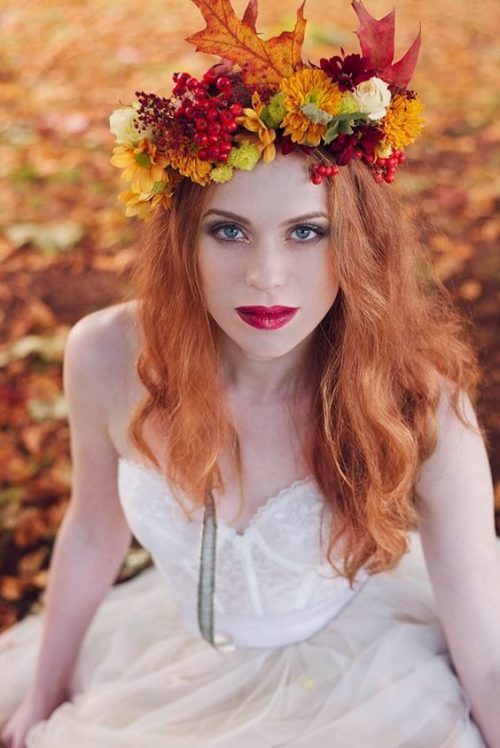 Or have your shoes match your colour palette! What about these orange bridal shoes?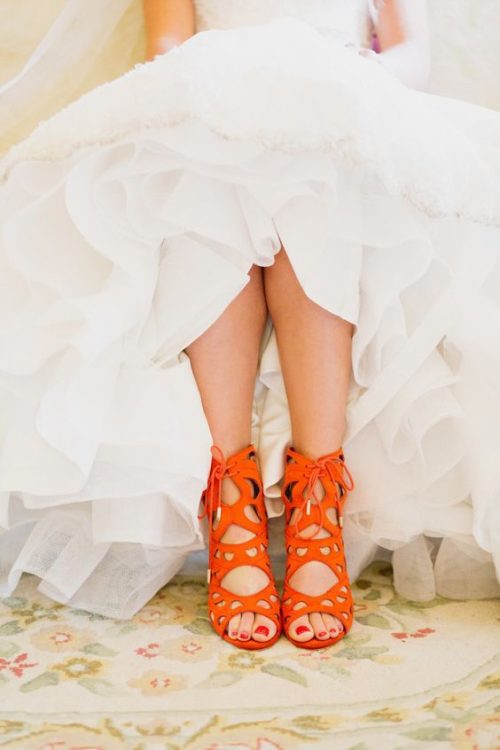 Wedding party
When it comes to your bridesmaids' dresses, why not mix the colours? It will add a touch of fun.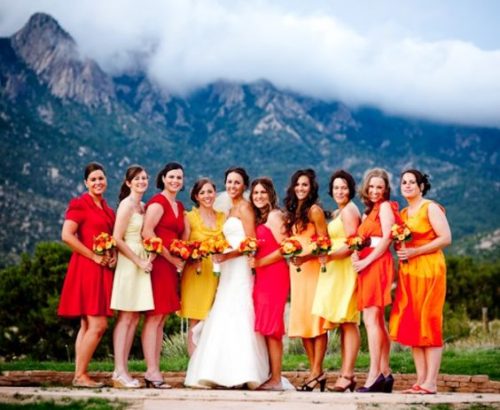 Deep red dresses will make your white dress pop in the photos.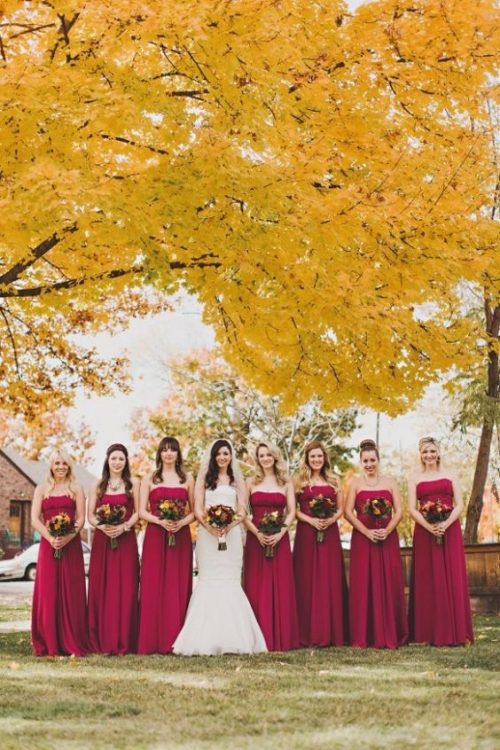 Invitations
Ensure your guests are part of your fall wedding from the very beginning with these stunning invitations.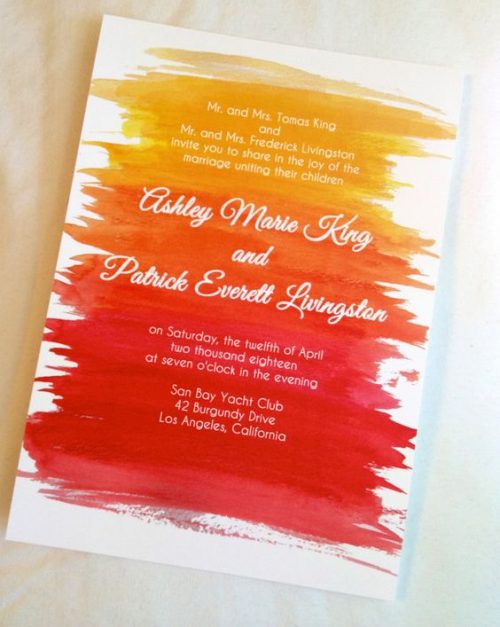 Escort cards
Escort cards can match your theme in a very simple way. For a fall wedding, just add some changing colours leaves.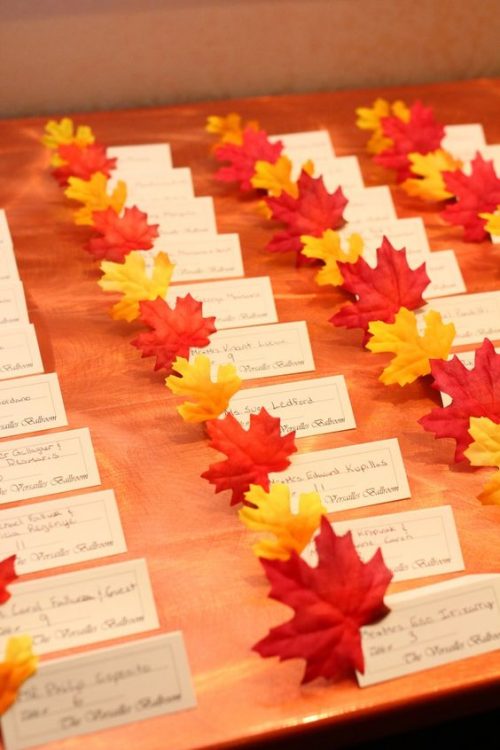 Boutonniere
Grooms, add a touch of fall to your wedding suit thanks to your boutonniere.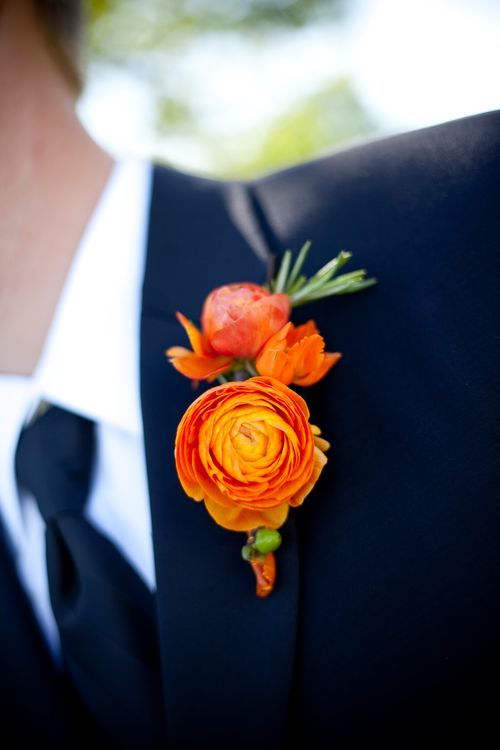 Wedding cake
We love this orange red and yellow wedding cake!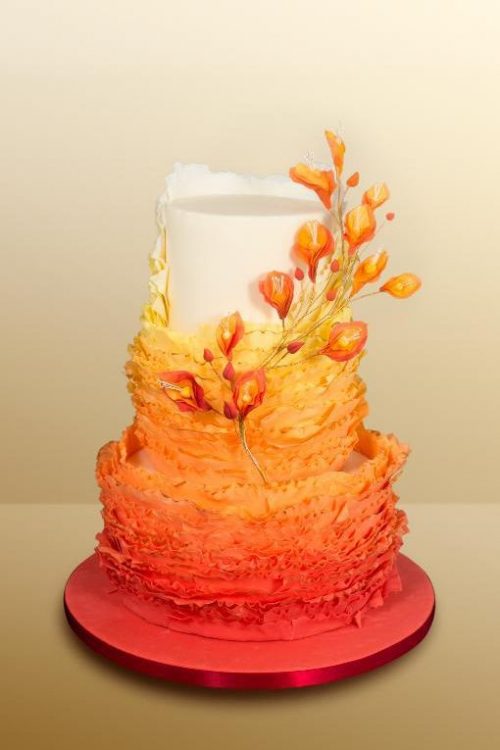 Signature Cocktail
Find a recipe that will give you an orange red and yellow cocktail.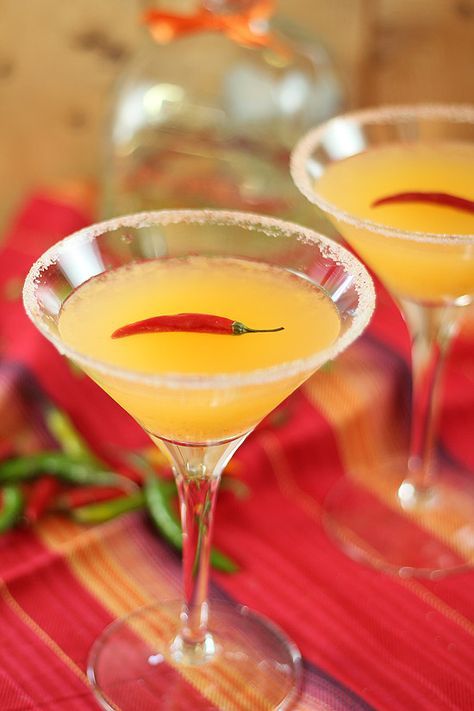 To warm your guests up, why not have a Fall station with favors & drinks in colours that will remind everyone of fall? Cinnamon apple cider anyone?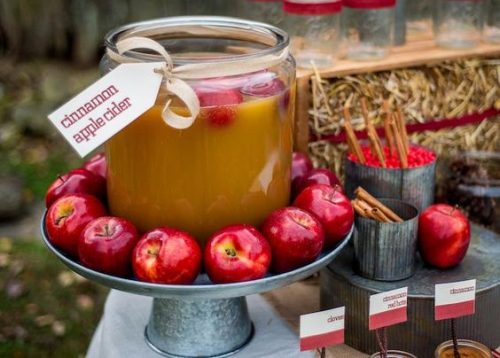 Mulled wine?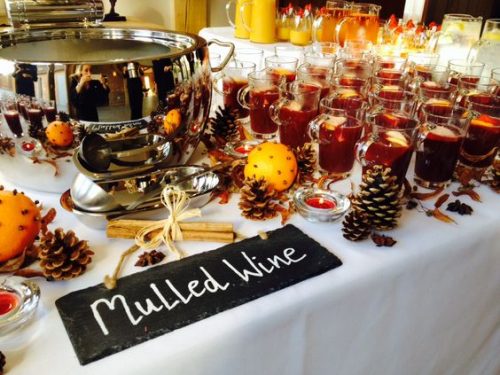 Pumpkin
What's better than a pumpkin to represent fall and keep in with your analogous colour palette ? There is so much that can be done with a pumpkin in your wedding decor !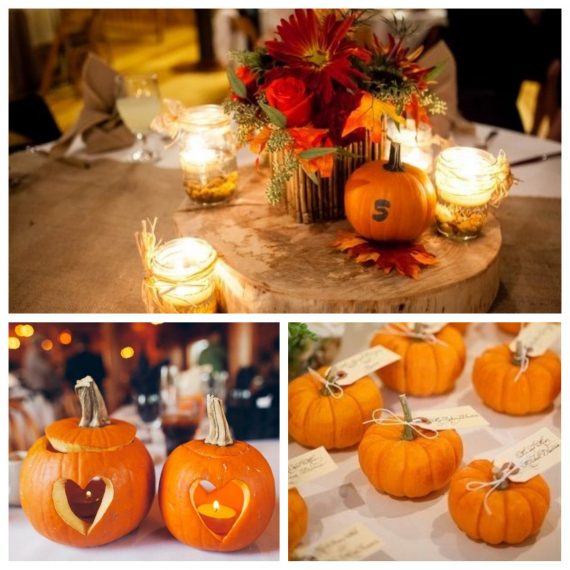 Sunflowers
Sunflowers will add a touch of great cheer and colour to your big day. Incorporate them into your bridal bouquet, or into your centrepieces, they will look FAB.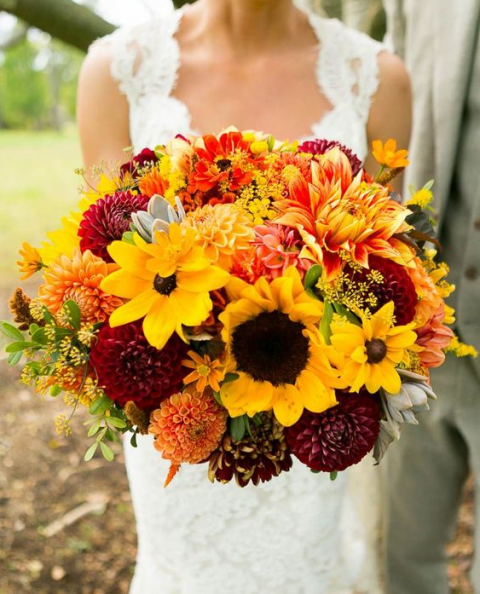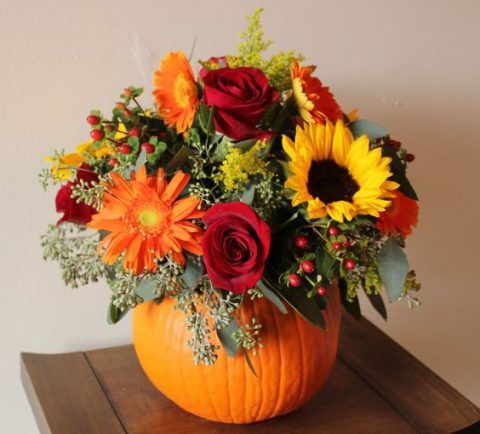 We hope this article gave you lots of great inspiration for your fall (or Autumnal if in Europe!!) wedding.
Get in touch with us today, we have many other creative ideas to make your dream wedding a reality!