Today we are very excited to share Shaina and Santiago's romantic destination wedding in Ireland, the Bride's true home. The Bride herself has given us some wonderful insights to share with you on our blog today.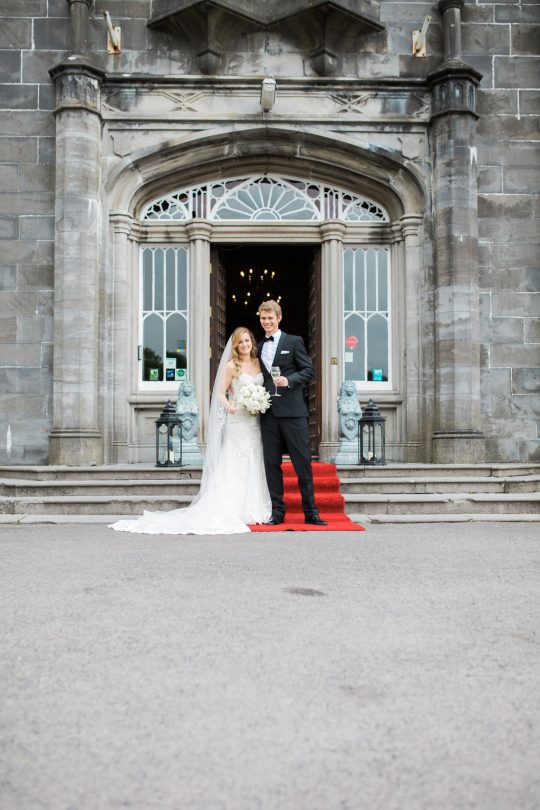 Shaina and Santiago met 8 years ago in Lynchburg, Virginia, in History class, during their freshman year of college. They instantly connected as they shared similar stories from living abroad and moving back to the States in high school.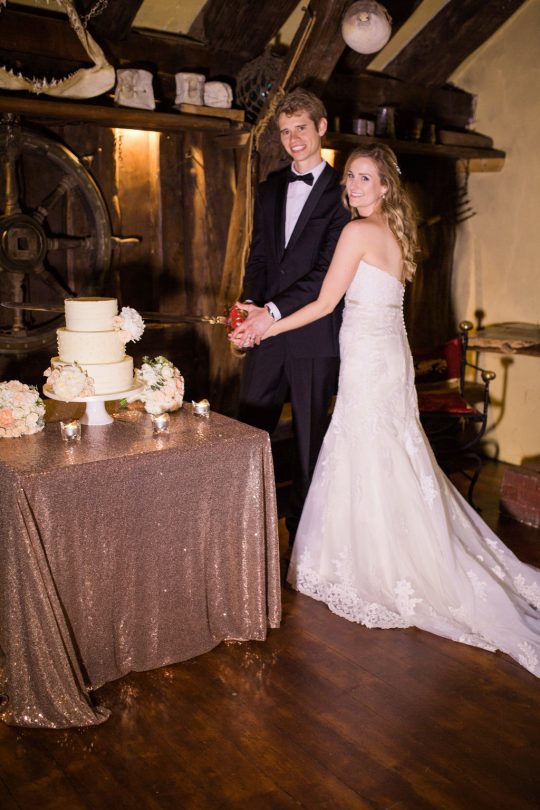 For Shaina, it was quite obvious to have a destination wedding in Ireland. She grew up in Ireland and has always felt that it is her true home despite moving to the States. In Shaina's own words: 'Ireland is a magical place, and I wanted that fairytale wedding! Where else can you find gorgeous landscapes, majestic castles, friendly people, and a good pint of Guinness?' Having a destination wedding was also a way to give their guests an amazing experience in the stunning West of Ireland.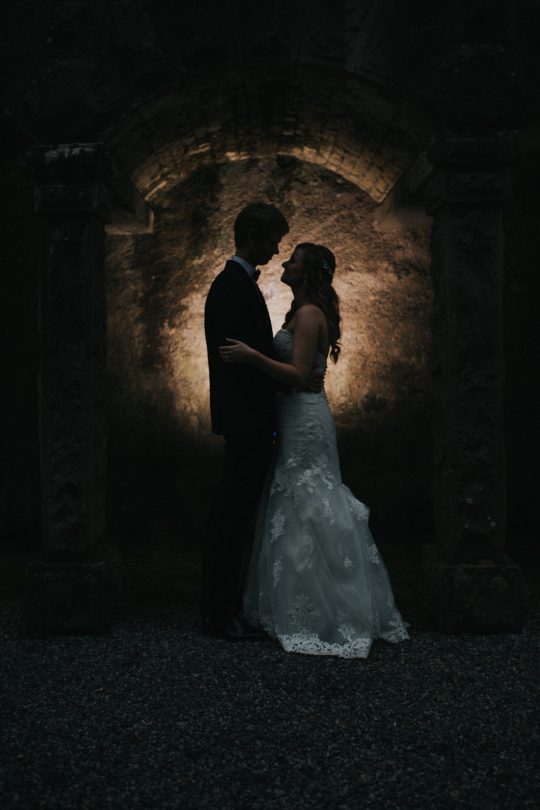 To decide on her wedding venue, Shaina started following blogs and a few people recommended Belleek Castle for its exquisite food, welcoming staff, gorgeous rooms and beautiful scenery. She ended up booking Belleek castle on a whim and didn't see it in person until five days before her wedding! 'It was more than I could have ever imagined. Every aspect of the castle was beautiful, and I truly got my fairytale wedding.'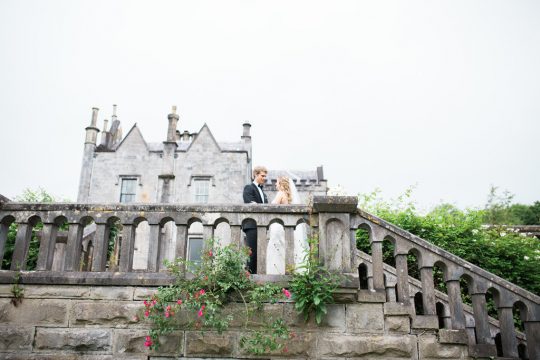 For her big day, Shaina wore a romantic lace dress with a long and dramatic train designed by Stella York. She found it the first day of the search! She was very specific with what she wanted, but the dress she chose was actually the complete opposite! The sales consultant convinced her to try on a fit and flare sweetheart neckline, strapless dress and she instantly feel in love. 'It was that moment all brides hope for.'  It shows that you need to keep an open mind and trust the experts!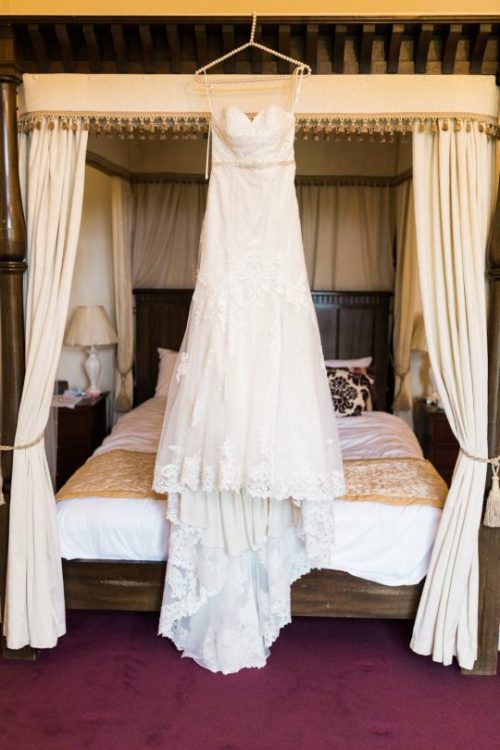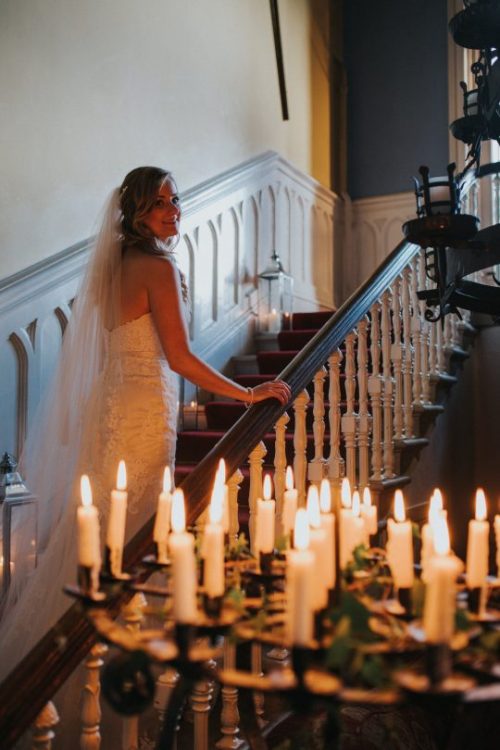 Shaina's bridesmaids were FAB in navy blue dresses. Her mother picked that elegant and subtle colour. The adage that mothers are always right proved true! The deep blue made Shaina's ivory wedding dress pop in the photos.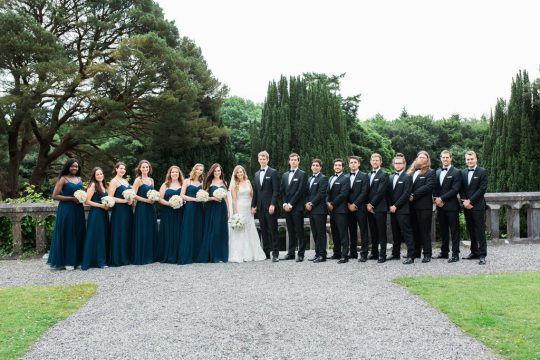 Santiago and his Groomsmen were very dapper in their elegant black tuxedos.
"Romantic elegance" was their general theme, but they also wanted their guests to have a great time by providing a warm, inviting and fun atmosphere.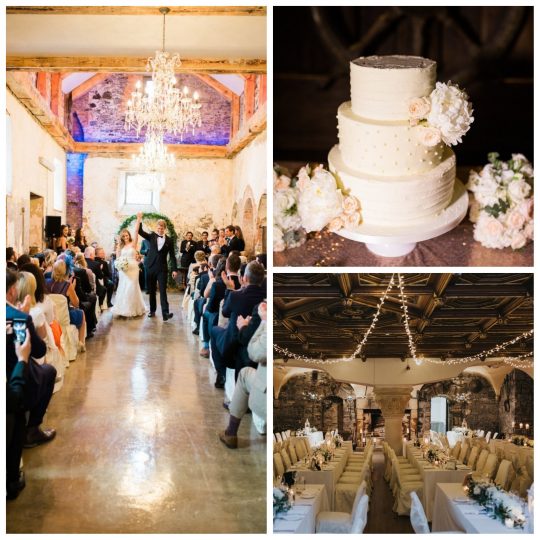 Originally, Shaina tried to plan her wedding by herself, but she realised she was unnecessarily stressed. It was difficult to communicate with vendors due to the time difference, and she didn't know how weddings flowed in Ireland. Thus, she thought having an Irish expert by her side would be the best way to plan her dream wedding. She hired Michelle in January, got married in June; Michelle had a wedding to plan in a very short amount of time.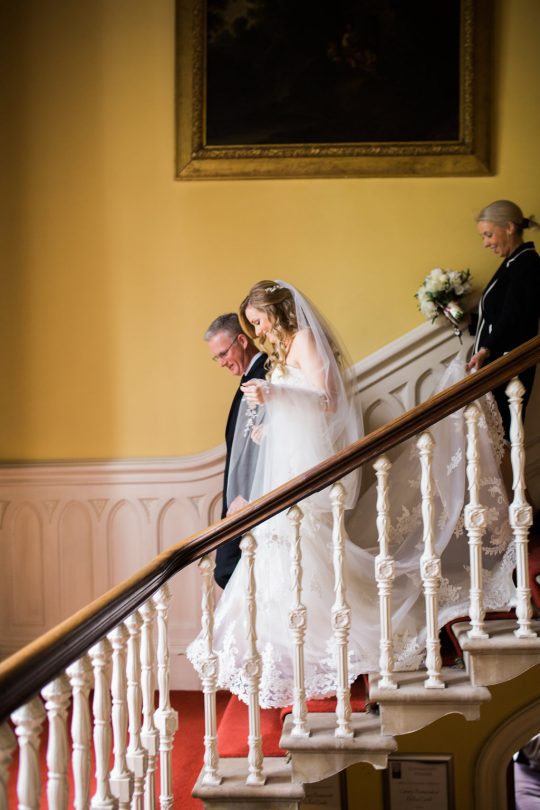 'Michelle was the BEST decision I made during my wedding planning. She calmed me down when I was stressed and executed every detail with perfection. I will always be grateful for Michelle's support in creating my magical wedding.' Shaina will highly recommend everyone to hire a wedding planner. 'Save your energy for the important things, like spending time with your loved ones and savouring the days that lead up to your wedding!'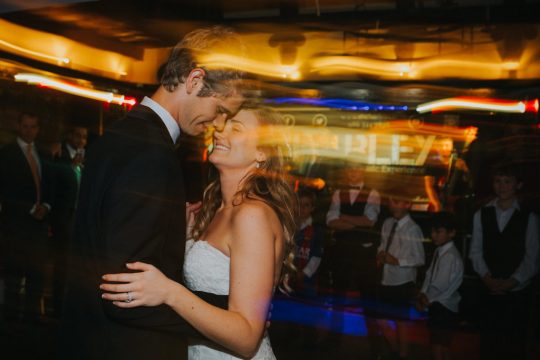 After their wedding, our cute couple took a Mediterranean cruise followed by some wonderful time in Italy.
We wish them an amazing and happy life filled with laughter and joy!
Our Dream Team of Wedding Vendors:
Wedding Planner: Michelle Mc Dermott
Ceremony: Belleek Castle
Photographer: Johnny Corcoran
Make up Artist : Rachelle Guiry
Flowers: Lawless Flowers,Limerick
Cake: Mayo Wedding Cakes
Entertainment: Band – The Harley's
                                                     Ceremony  – Violin player/ singer Katie Stone  Lonergan & Dad Philip on guitar
                                                     Transport: Corduff Travel
 If like Shaina and Santiago you are dreaming of a fairytale wedding in an Irish Castle, get in touch with us today!