A big #weddingtrend2018 we love is the Unicorn Galaxy Wedding. On our BLOG today you will find our  "Top Tips For An Amazing Unicorn Galaxy Wedding"
Mythical Vibes for the Bride
The spring 2019 wedding dresses are perfect for fairy, mermaid goddesses and unicorn themes. We see our Unicorn Galaxy brides in lavender-coloured dresses. We share some mythical gowns which made the Spring 2019 wedding dresses feel straight out of a dream.
With iridescent colored fabric and a lightweight and airy skirt, we think brides getting married in a garden or outdoors could opt to wear these beautiful designs by Leanne Marshal.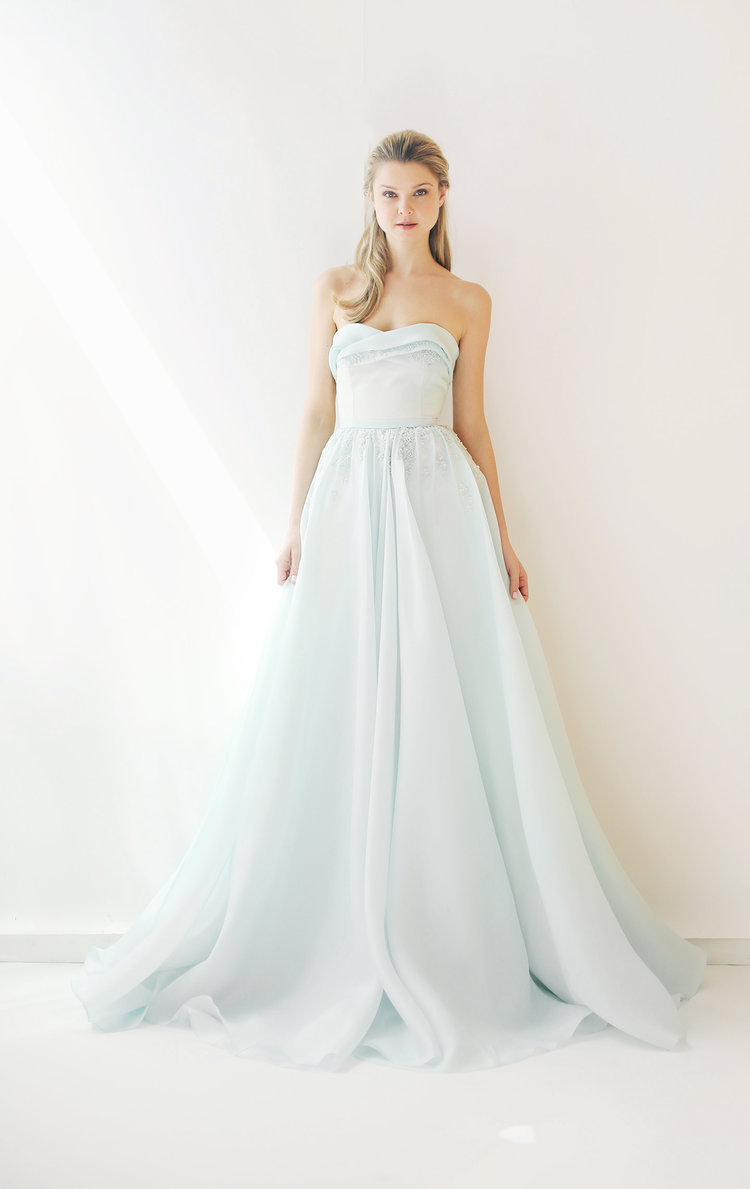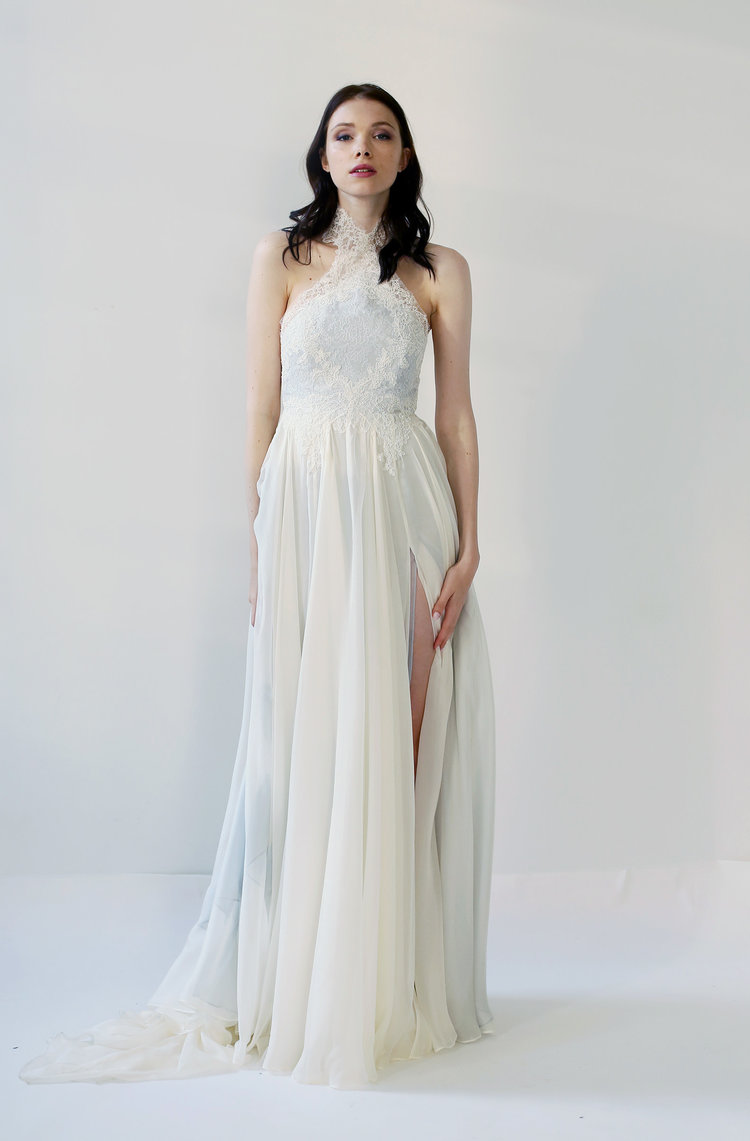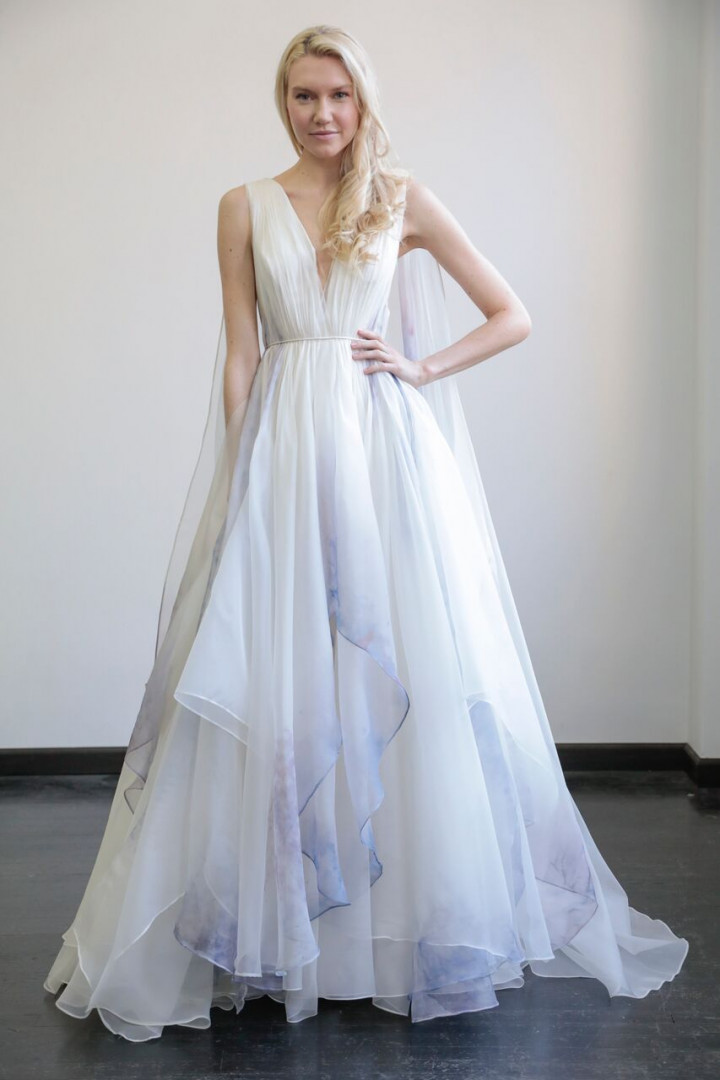 Two Piece Gowns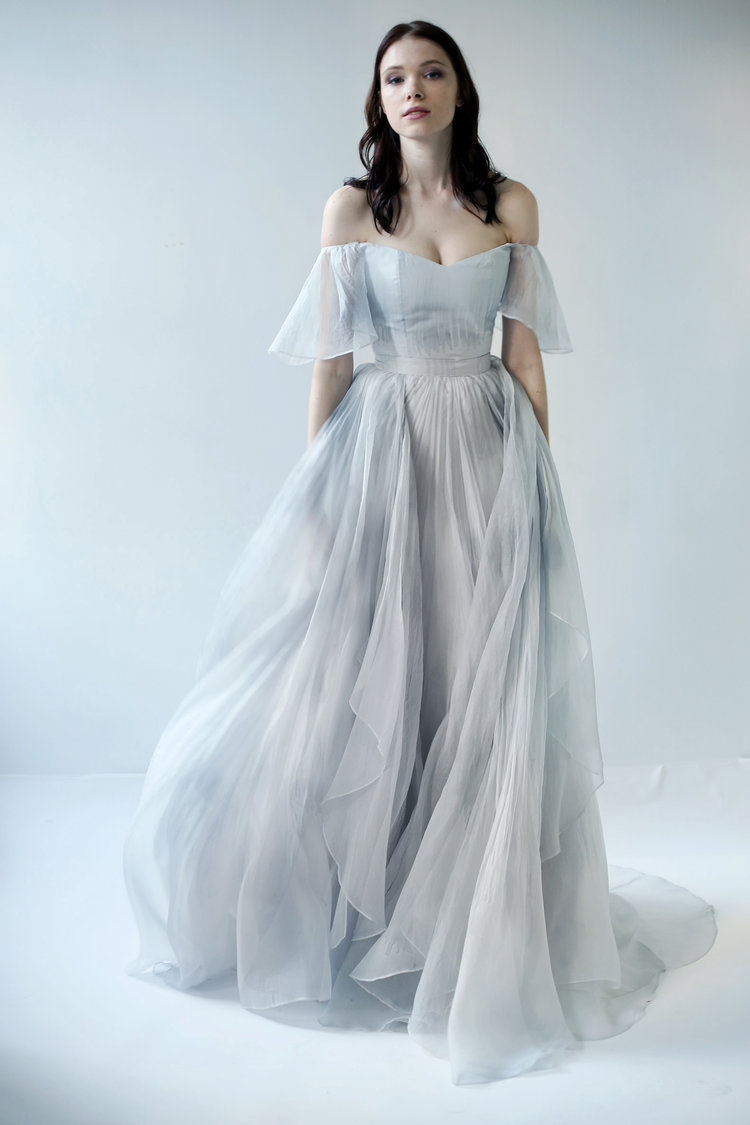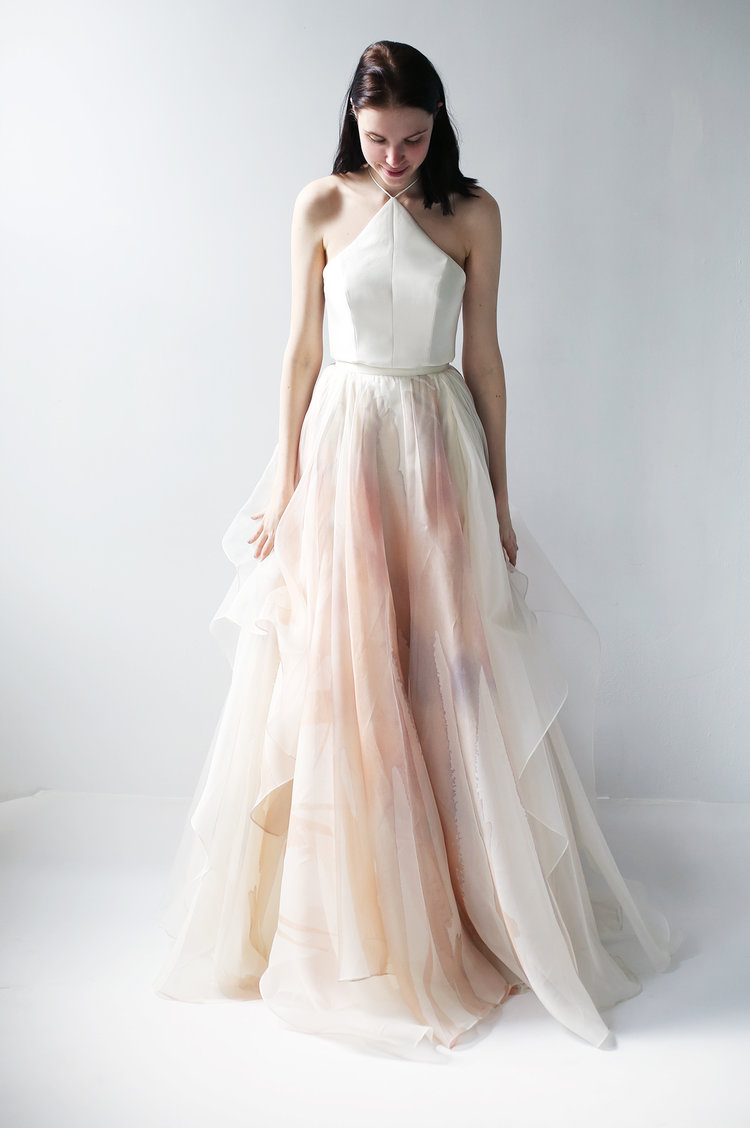 The Unicorn Galaxy Groom
Will look daper in a light grey suit with light pastel pink boutonniere matching the brides soft pink bouquet.
Bridal Accessories
Shoes
We love these fabulous Sophia Webster Metallic Shoes so right for a unicorn galaxy themed wedding.
Or these incredible Sparkle shoes are so Unicorn Galaxy !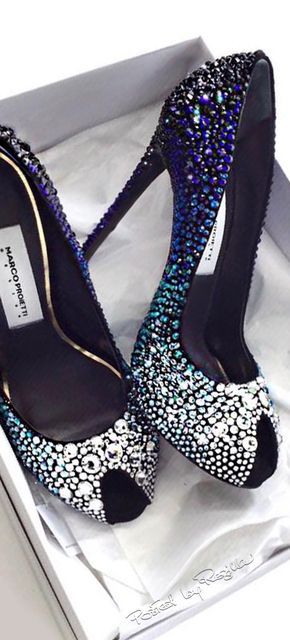 Bouquet
You can choose a multicolor bouquet of pastel, for your unicorn wedding you can play with a lot of colour you just need to decide whether you would like pastel or electric !
Bridesmaid Dresses
You can choose a lot of colours including blue and green for your bridesmaids dresses… Perfect pastel dresses, you can even mix two pastel colours.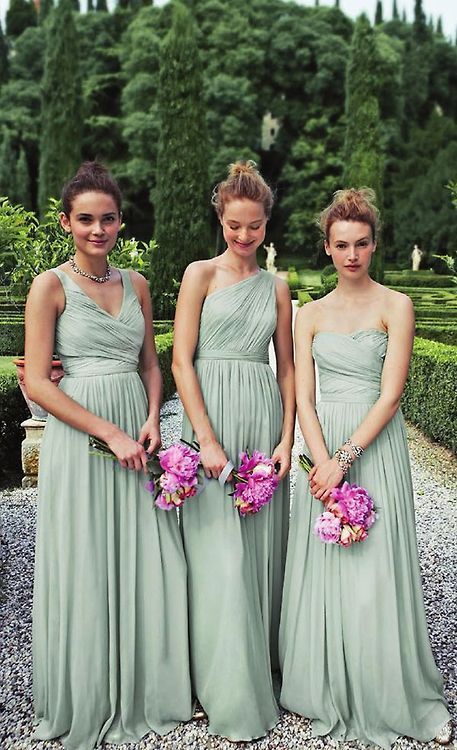 Flower Girl Dresses
So cute with her multicolor dress!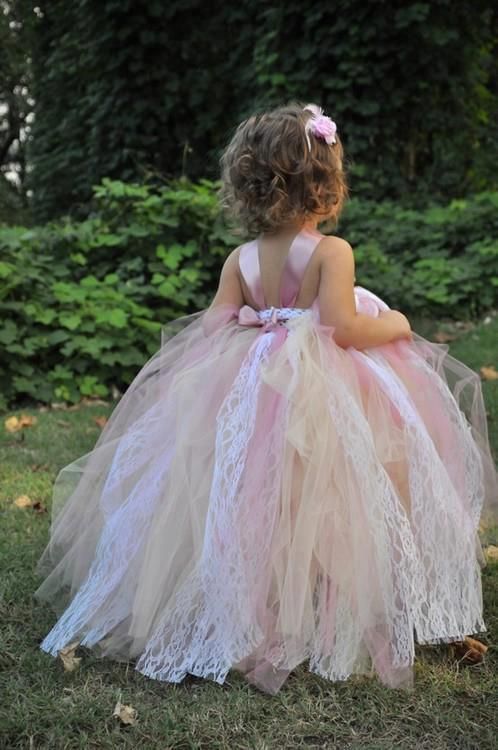 Wedding Invitations
Ensure your guests are part of your unicorn wedding from the very beginning with these beautiful colored invitations. Remember the invitations set the tone of your Wedding!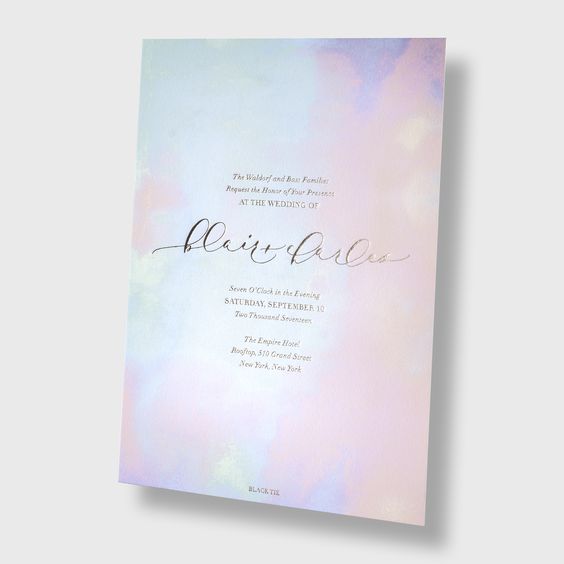 Your Wedding Day Signature Cocktail
Pastel pink panna cotta with iceberg blue icing, purple gold-dusted macarons and pink, blue and purple sprinkles  perfect for our magical, unicorn and galaxy-themed wedding.
Dessert Bar
Gorgeous galaxy themed gold coloured dessert table with deep hues of starry purple cakes and decor paired with pastel pink florals and cakes.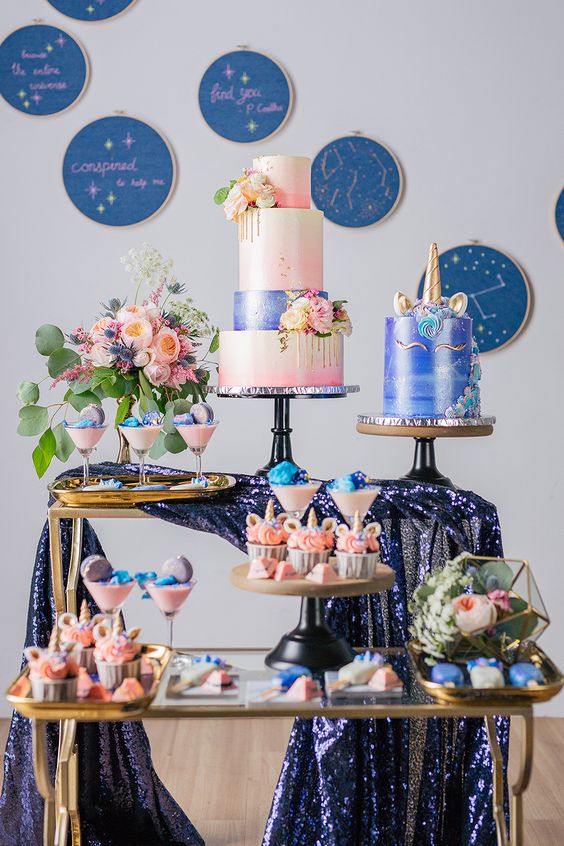 Cake Pops perfect for your Dessert Bar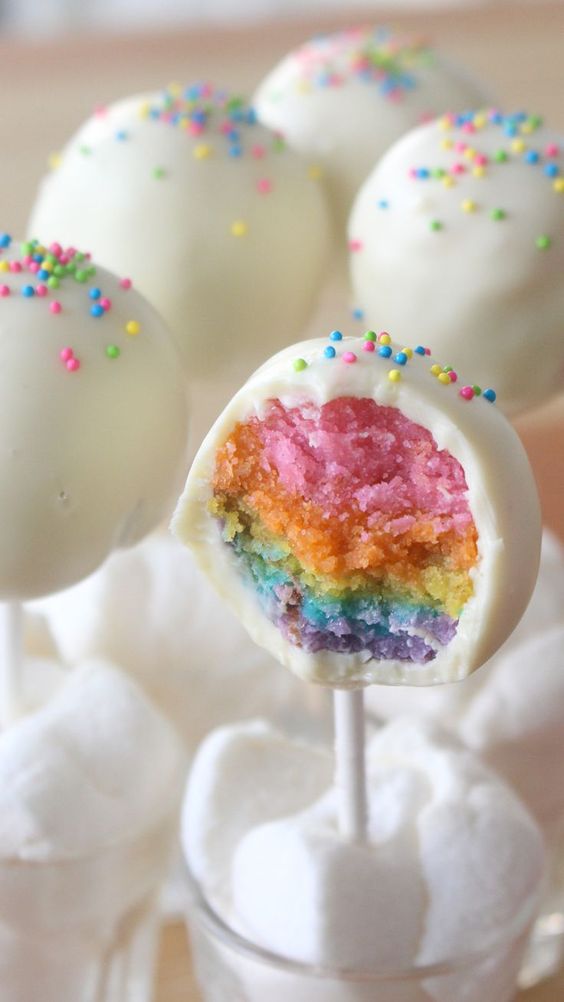 Fantastic galaxy unicorn cup cakes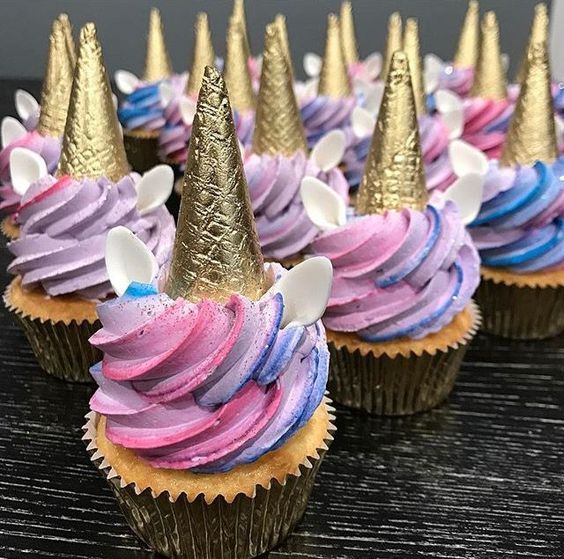 Meringue Tower so special for your dessert bar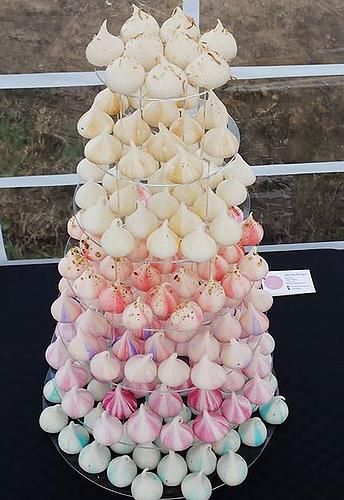 And a beautiful Wedding Cake :
Pastel pink and purple four tiered wedding cake with pastel flowers, floral cake topper on a delightful unicorn galaxy themed spread.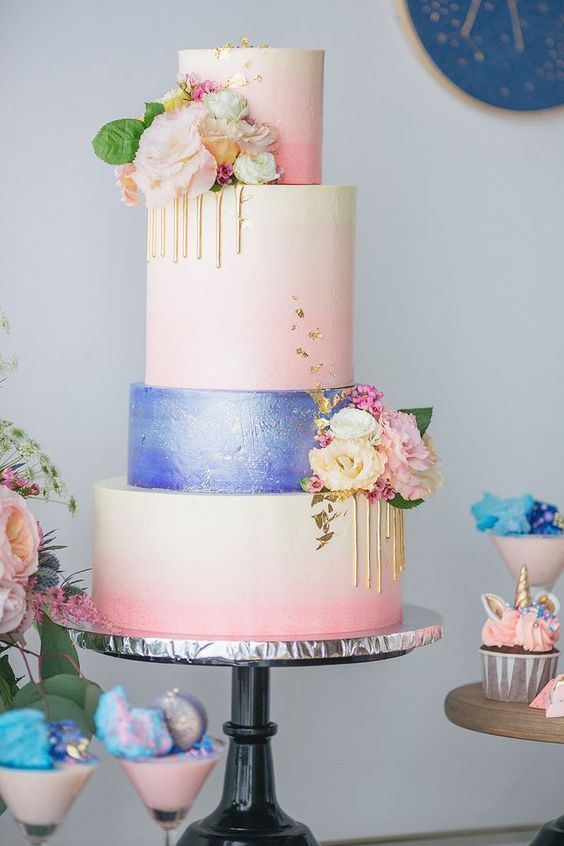 Simple wedding cake with unicorn touch.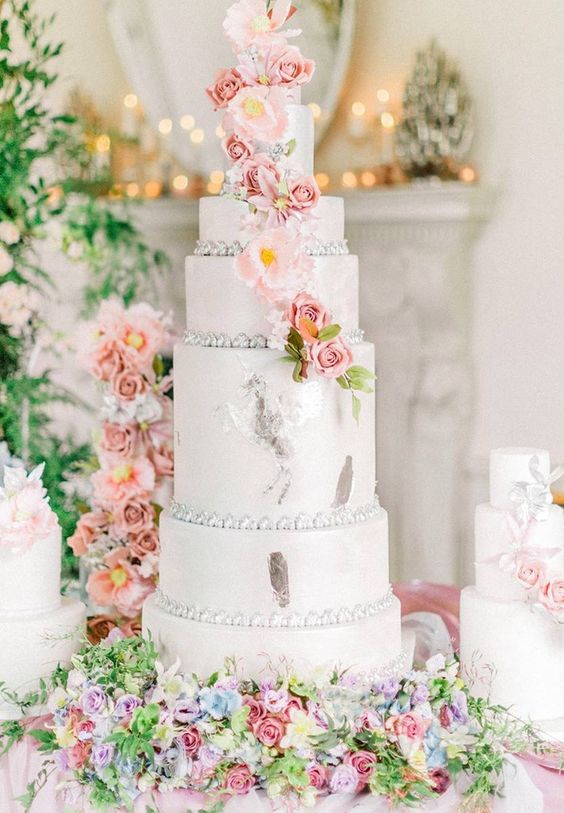 Reception Dining Tables
Tables  set in wonderful colours giving a great sense of drama to your tables.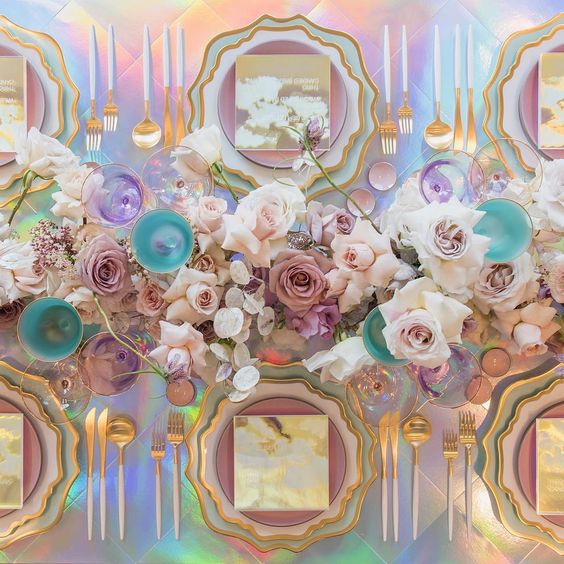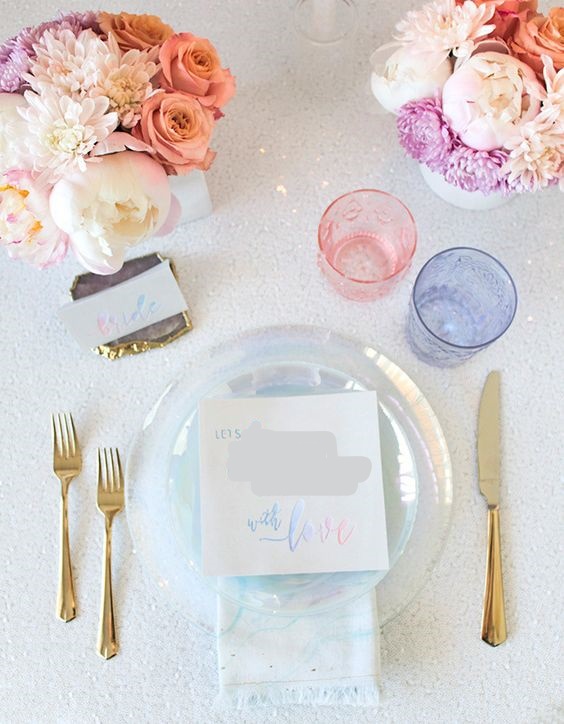 Create the Dramatic Unicorn Galaxy Effect with mood lighting & draping.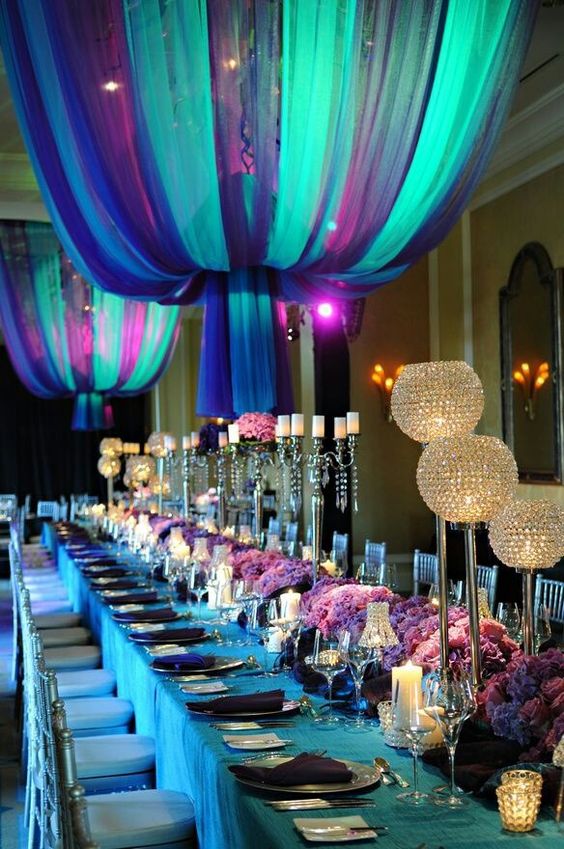 We hope you enjoyed todays BLOG.
Contact us to begin planning your Unicorn Galaxy Wedding , we have lots of fab ideas for you!
---