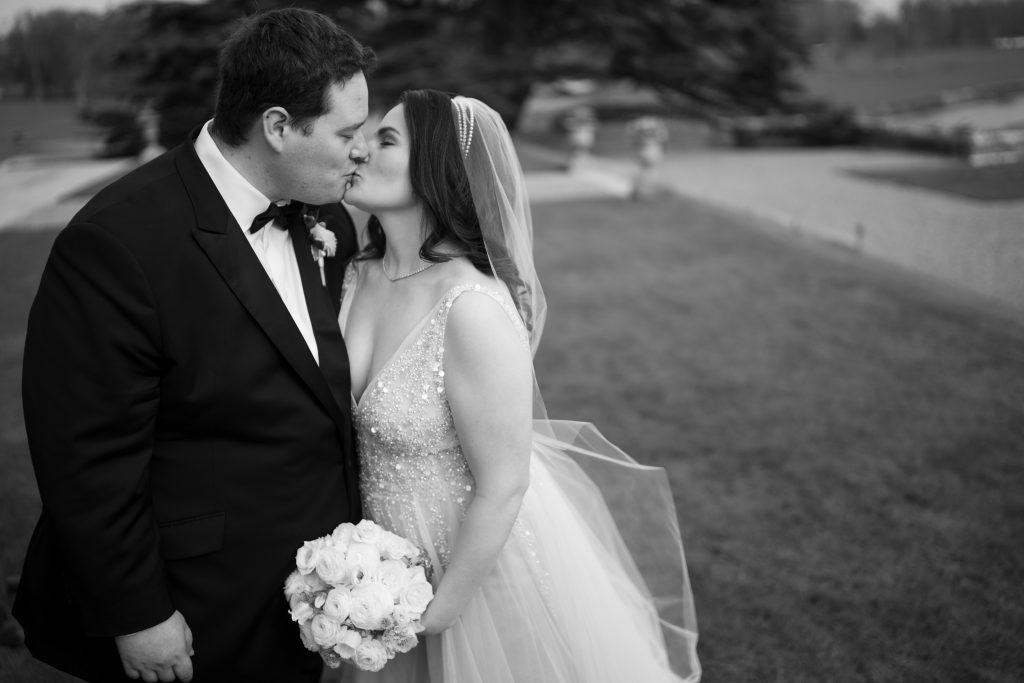 American sweetheart fell in love with Irish charm and got their happily ever after. This week we are delighted to show you Maranda and Michael's Dream Irish Wedding. This couple, like many others, had to face challenges during the pandemic, but their love conquered all. Keep reading for a sneak peek into their dream destination wedding at the luxurious Adare Manor!
Their Story
Our American bride met her Irish groom through their work as veterinarians and all it took was one little spark. That spark grew to everlasting love and on April 24th 2021 they said I do in an intimate ceremony. This day marked the 6-year anniversary of their first date, isn't that sweet! How fitting is it that this day also happened to be World Veterinary Day! One year later they finally got to travel to Ireland for their dream Irish wedding at Adare Manor. In front of their loved ones, they celebrated an early one-year anniversary of their marriage on March 19th, 2022.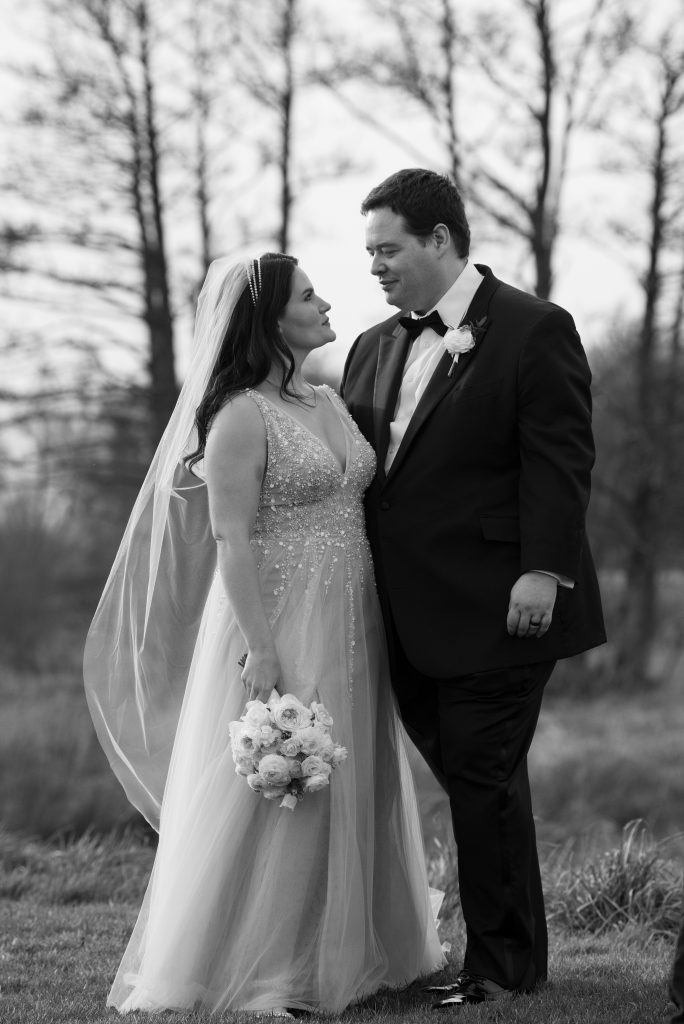 Their Dream Destination Wedding
Our blushing bride Maranda has always loved Ireland and with her groom being Irish it was the perfect choice. They always knew they wanted a destination wedding, and their hearts were set on Ireland. When Michelle suggested Adare Manor as possible venue, they knew right away it was the one! With its rich history and elegance, they felt that Adare Manor was the most special venue in Ireland.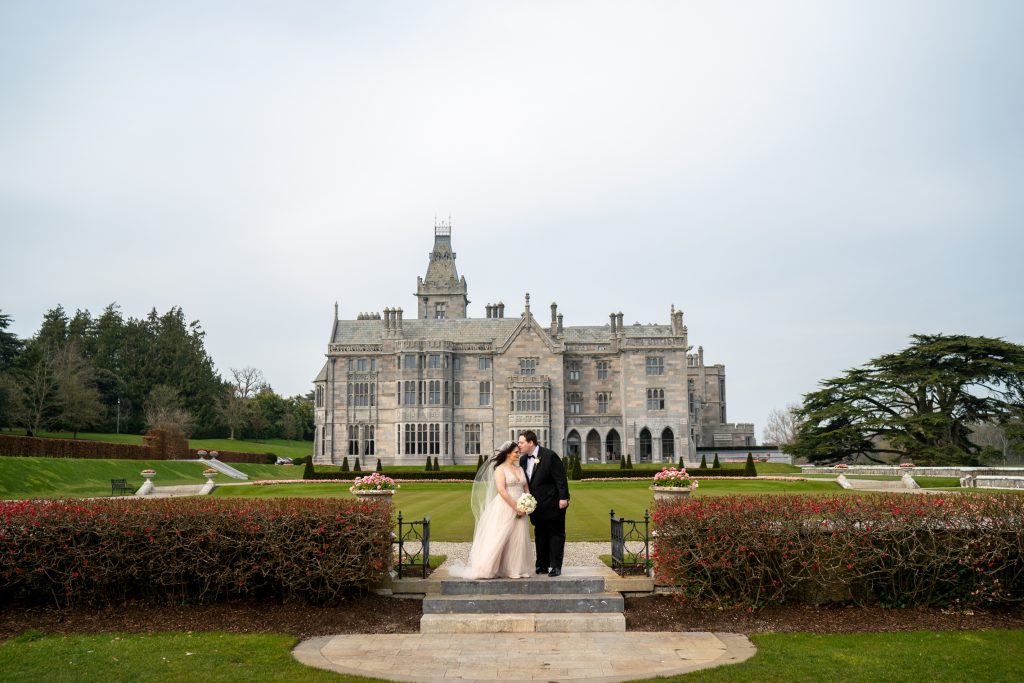 Wedding Florals
For their wedding florals they choose Blush & Ivory with accents of gold & silver. Keeping the colour simple while using a variety in flowers created elegant, fabulous yet whimsical arrangement, wouldn't you agree?! These beautiful floral arrangements were created by French Touch Flowers, one of our amazing partner vendors.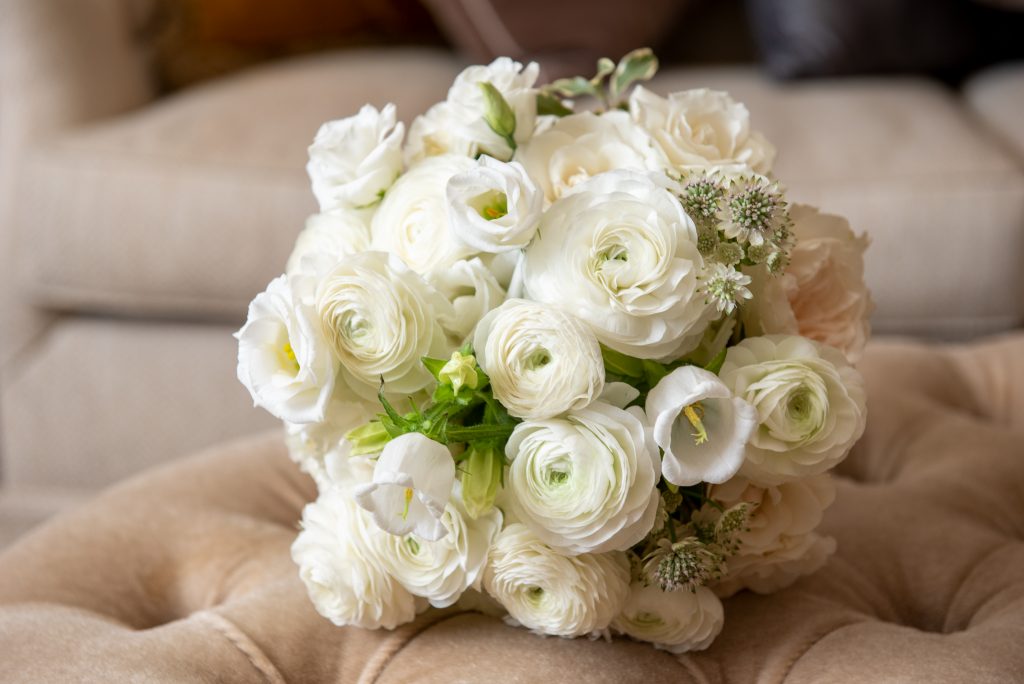 Wedding Theme
Their wedding theme could be seen in every little detail from ceremony to reception. It was important to Maranda and Michael that their theme was represented throughout the entire wedding. They chose a classic theme that was also elegant, whimsical, and romantic. To complement the wedding theme the flowers were all white with limited greenery.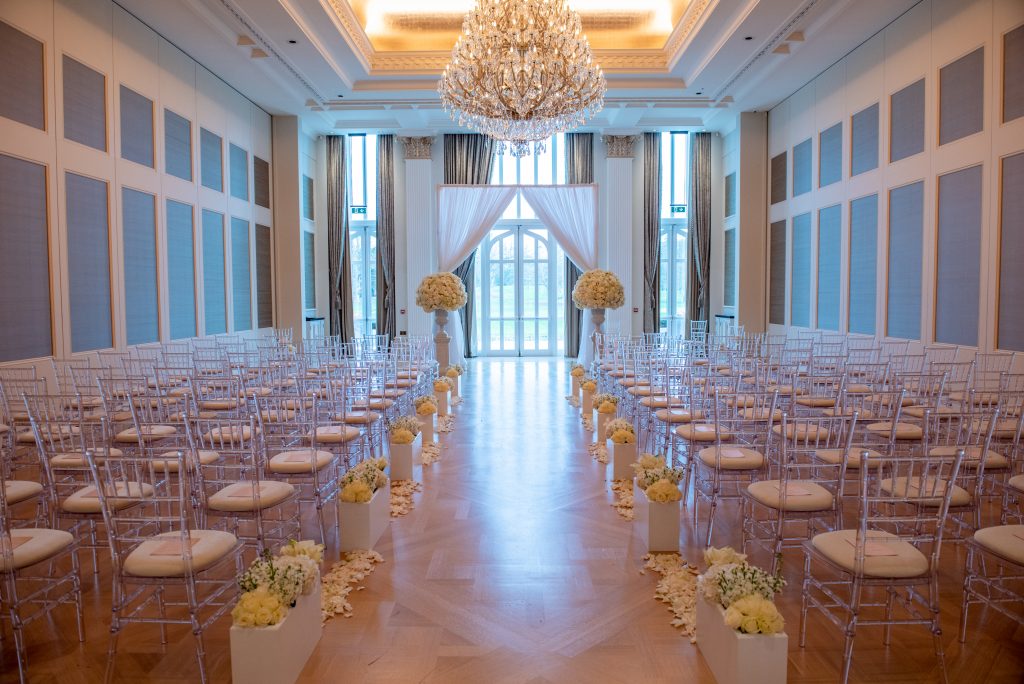 Bridal Attire
Maranda looked absolutely radiant in her designer BHLDN wedding gown. The dress complemented her natural beauty perfectly, wouldn't you agree?! The beaded bodice sparkled as she made her way down the aisle adding to her radiant bridal look. To finish her wedding attire, she wore a beautiful diamond diadem and stunning nude wedding shoes. For her hair and make-up our talented bride was her own artist for the day, and she looked absolutely gorgeous.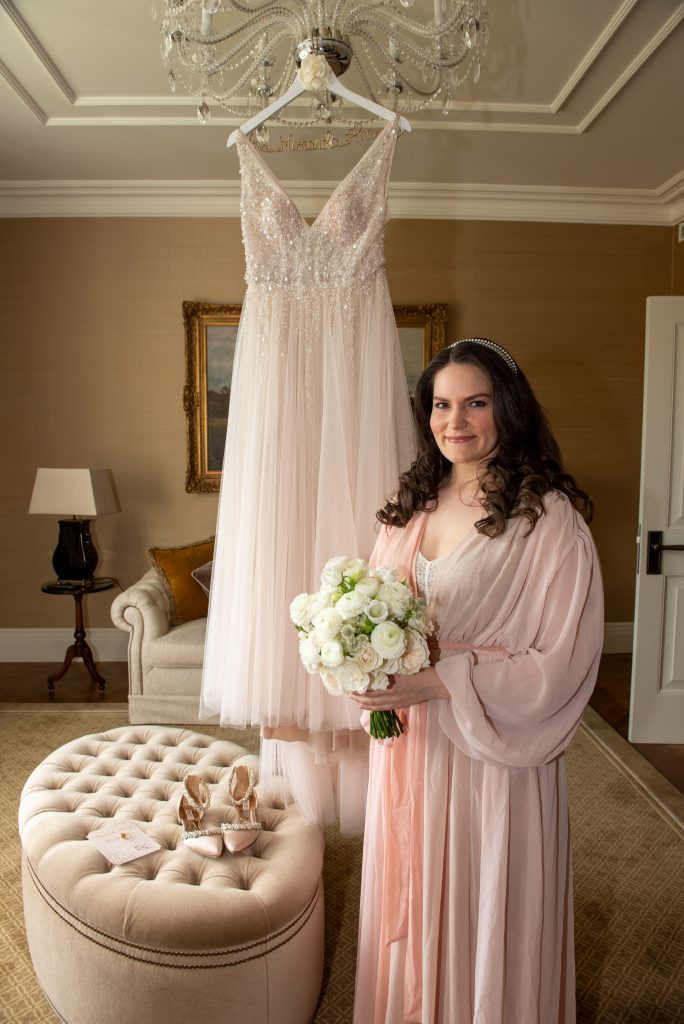 Planning the Big Day
Planning Maranda and Michael's wedding was an absolute pleasure from start to finish. Michael left all of the planning to Maranda, she loved every detail and was very organized. Even though the planning started smoothly the pandemic created challenges for our couple to face together. After two years of postponing their big day, they finally got their dream destination wedding on the fourth attempt!
Planning destination weddings is always more challenging, but Maranda and Michael handled everything with grace. Together with our fabulous wedding planner Michelle they got the wedding they always dreamed of!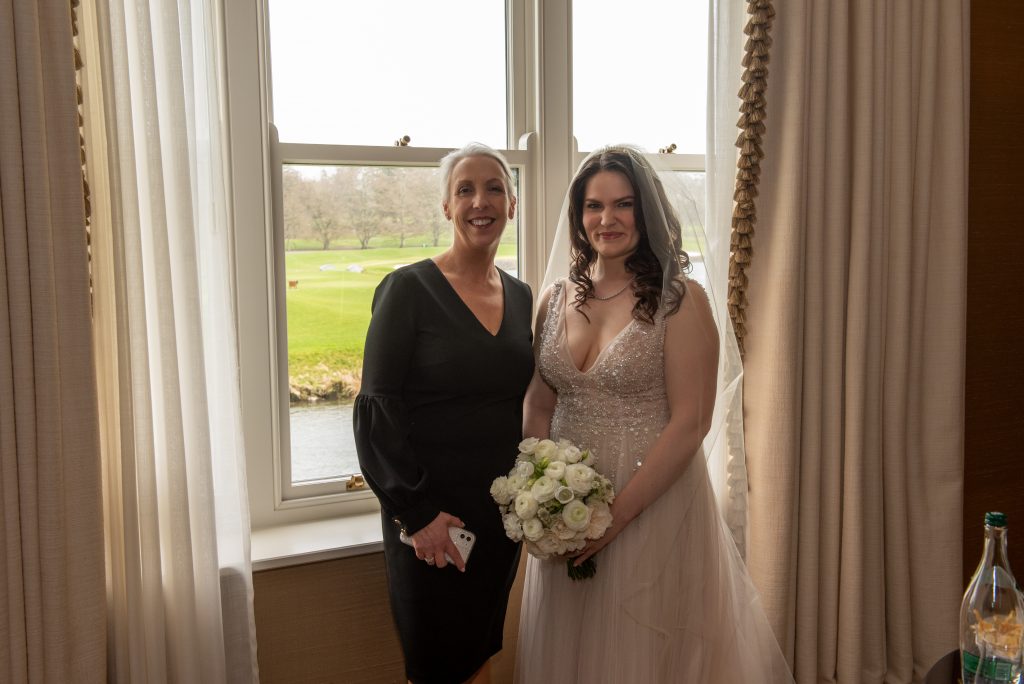 Forever in Their Hearts
Unfortunately, not everyone could make it to their special day. Maranda's father couldn't be there to walk her down the aisle, but he was there in spirit. To honour her father and have a piece of him on their special day they had this beautiful memorial chair. We thought this was such a lovely and heart-warming gesture to honour lost loved ones. Their wedding day was filled with love, and we believe her dad was watching from heaven blessing their union.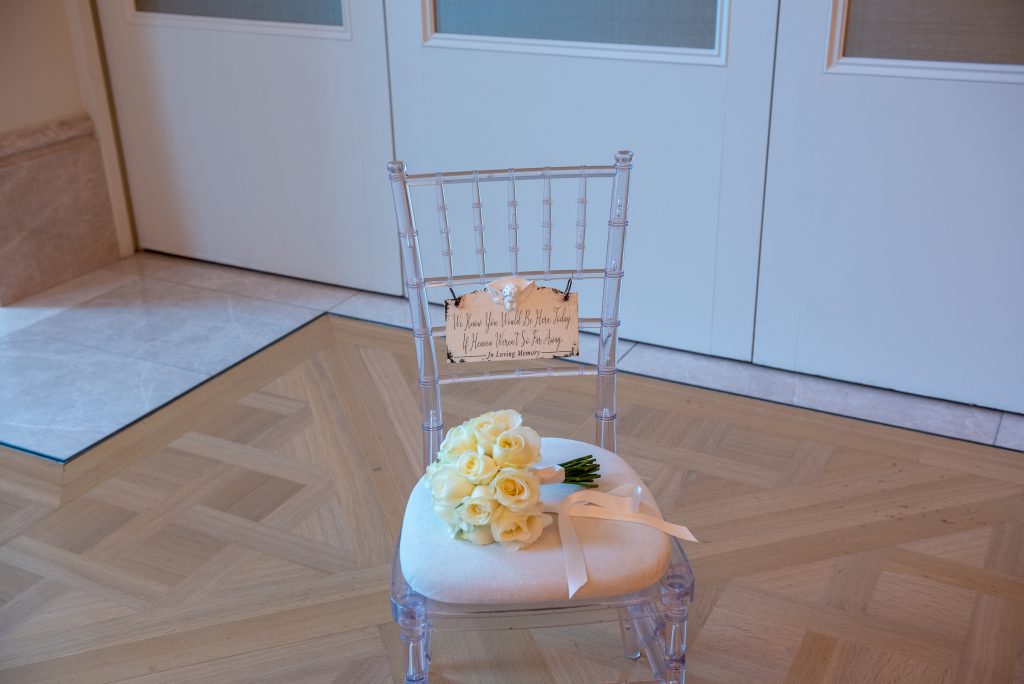 Uniting Families
Weddings are beautiful occasions where people come together to celebrate the love between the couple. Maranda and Michael's wedding brought a wonderful mix of Irish and American families and guest together. Their wedding was a 4-day event and started with an Irish pub party on St. Patrick's day. On the final day Michael's parents hosted a party at his house providing the perfect ending to a perfect wedding.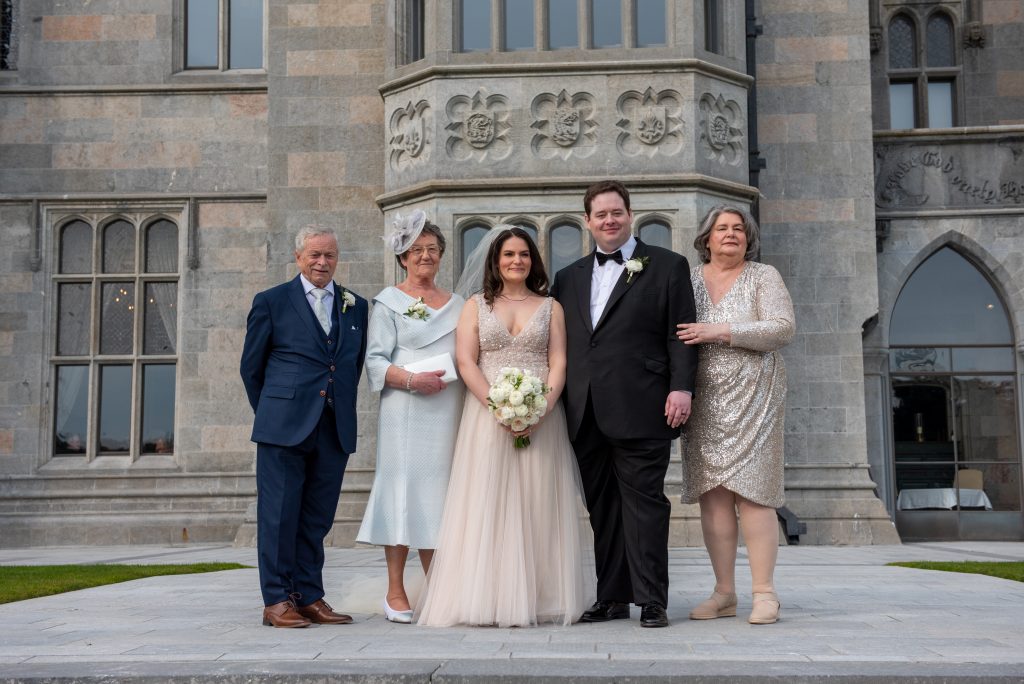 We wish Maranda and Michael a lifetime of happiness together filled with love and adventures. It has been an absolute pleasure getting to know you and planning your wedding together. Thank you for sharing your special day with us!

Xx Michelle
A warm thank you to all these amazing vendors who made their dream come true!