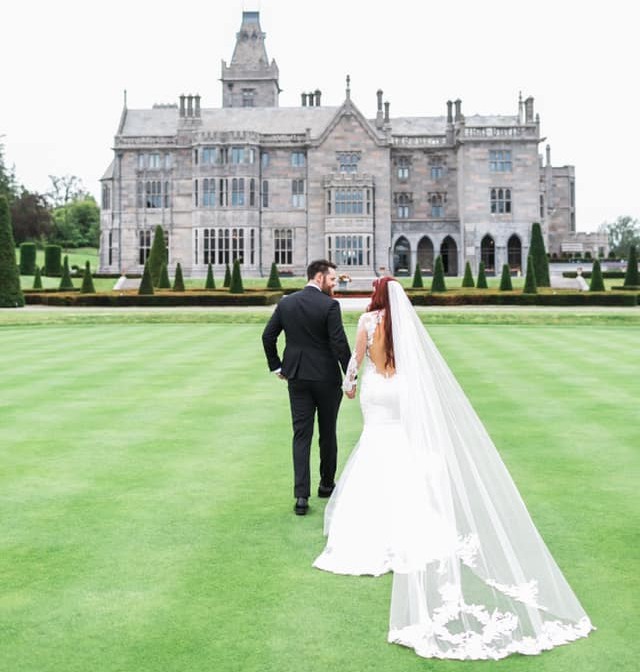 Today, on our blog, we are sharing with you the wonderful story of Taylor & Stuart. While our bride is from Las Vegas, the groom is originally from Dublin. That's why an Irish Wedding was an obvious choice for the couple. Taylor kindly agreed to answer some questions for us about their Meaningful Wedding Celebrated in Adare Manor.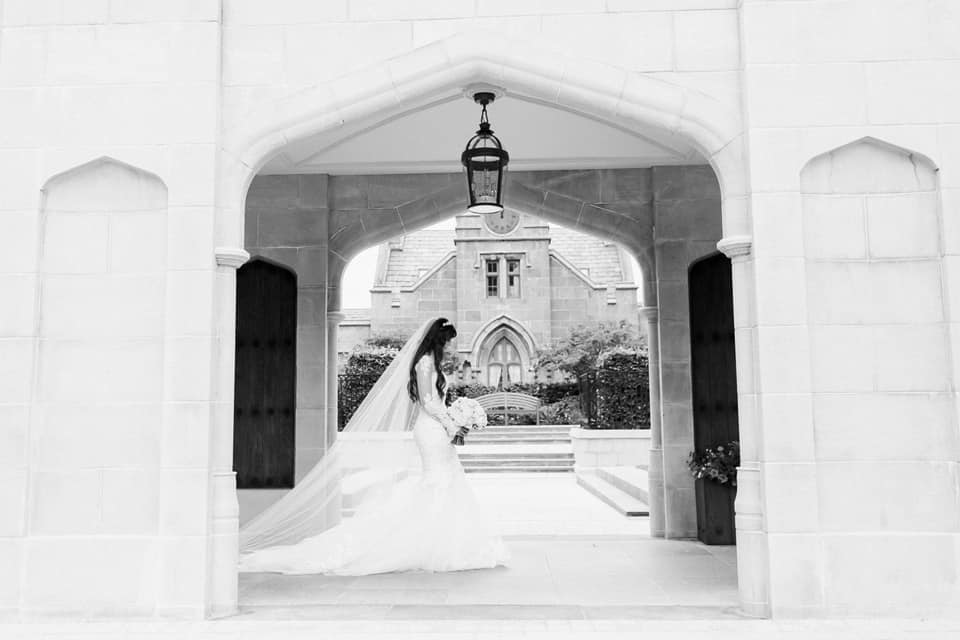 Their Story
"Stuart & I met in 2014. I was living in Las Vegas and he was living in San Francisco. We had mutual friends from college whom he came to Las Vegas to visit. A group of us were going out one night and that's when we met. I didn't think much of it, but he said he knew right away."
"Stuart came out to Las Vegas for a Connor McGregor fight in 2016 and I thought our group of friends was getting together. Turns out, he just asked ME to dinner! We hit it off but it wasn't until Stuart met my family and my little sister that I knew he was a keeper."
The Proposal
"Maui has always been one of our favorite places. Hawaii was our first trip together and so we love to go back at least once a year. January 25th, 2018 we woke up in Maui, I threw on clothes without much hair and makeup done and we went for breakfast. After breakfast, we took a walk, nothing seemed odd to me at all! As we were walking, I walked ahead to take a look, I turned around and he was on one knee. I was so surprised. I said through tears 'I have to call my mom!' and he told me that she and my grandma already knew. He had taken the ring to show both of them before we left on our trip. Stuart had also asked my Dad for my hand prior to him passing. My Dad loved Stuart. Knowing he already asked my Dad and had shown my mom and grandma the ring just confirmed everything I loved about him."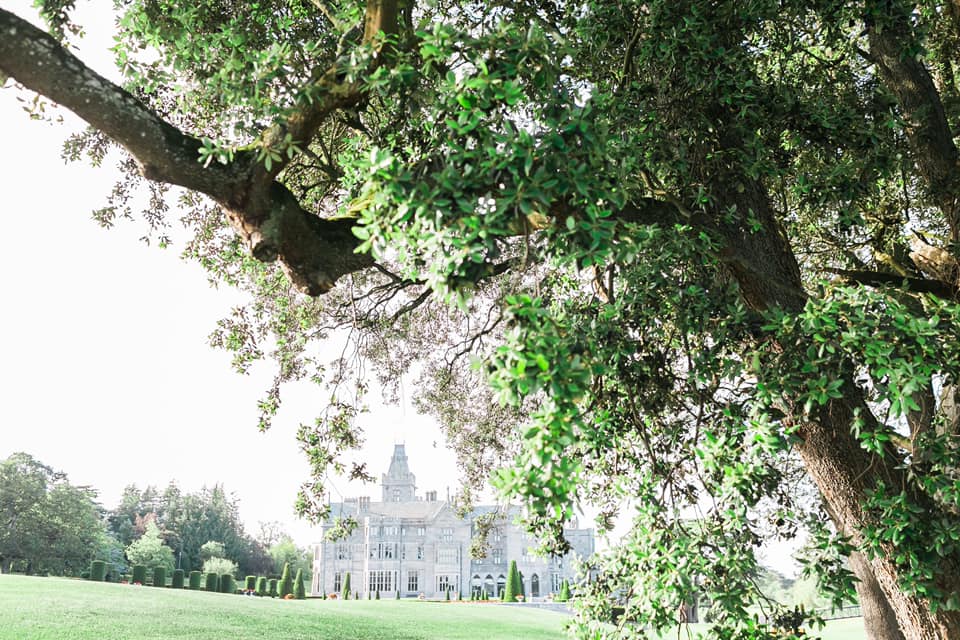 The Venue
"Stuart is from Dublin, Ireland. All his friends and family still live in Ireland so we knew one side of our family was going to have to travel… twist my arm! It was a pretty easy decision to have our wedding in Ireland, one of the most beautiful places in the world."
"Stuart and I made a special trip to Ireland to look for wedding venues. I'm pretty sure he was ready to kill me by the time we saw the 6th castle! All of the venues were stunning but we definitely saved the best for last… Adare Manor is a fairytale. It's the most stunning, picturesque place I had ever been. You feel like a princess just walking around on the grounds and then you meet the people! EVERY single person who worked at Adare Manor couldn't do enough for you. They went out of their way to make your experience first class. From the smell in the wood-burning lobby to the manicured lawn, the beautiful chandeliers, and exquisite food, it just couldn't get better than Adare Manor. Stuart didn't get much excitement from all the castles even as I was giddy exploring each one, different in its own way BUT when he walked through Adare Manor, he looked at me and said 'This is it, isn't it?' YES, it was!
Wedding Décor
"I knew I wanted our wedding to be very elegant, classic and sophisticated. Getting married in a castle as stunning as Adare Manor meant I didn't want to take away from any of that natural luxe and beauty. We decided on black, white and a hint of gold, the same colors that were beautifully spread throughout the castle.
Favorite Part
"Ah! There are SO many favorite moments from our Big Day…
I didn't get to see it but having Stuart walk my little sister Lindsay (who absolutely adores him) down the aisle
Making a heartfelt whiskey toast to my late father in our ceremony
My little sister hopping out on the dance floor during our first dance
My groom surprising me with a guitar solo with the band on stage
The Planning Process
The Biggest Challenge
"It was planning things SO far away! We were all the way in Las Vegas trying to plan for a wedding in Ireland! Even phone calls being 8 hours behind were challenging BUT having Michelle as our wedding planner was the best decision we ever made! She was so thorough and handled every detail. I wasn't even nervous the day of because I knew she had things taken care of. Michelle is amazing!"
The Best Part
"Besides the dress shopping and cake tasting, the best part of the planning was having someone like Michelle who made all of our ideas and wishes come to fruition! There were several things that we wanted to have a part of our wedding and ceremony that were not 'traditional' and Michelle would eagerly find a way to make them happen. We had guests tell us that was one of the most personalized weddings they had been to that I know that was because Michelle helped make our ideas come to life on that very special day."
Advice
"Hire a wedding planner that you trust and love! Make sure they are open-minded in helping you to make the day ll YOURS. Hire Michelle!!"
"Also, make the day your own. You don't have to follow any traditions you don't want to or make your own! I loved how the day was 'very us'. Make the day about both of you and not just your guests. Enjoy EVERY moment!
We wish Taylor & Stuart a wonderful marriage, full of happiness and laughter.
---
Our Dream Team of Vendors included:
Planners – Dream Irish Wedding
Venue – Adare Manor Hotel
Photographer – J Anna Photo, USA
Video – Berg & Giles
Hairdresser – Urban Angels, Maria Vaughan
Cake – MMCookies
Flowers – Lawless Flowers
Car – Adare Chauffeurs
Ceremony Music – Nova String Quartet
DJ – Aidan Kavanagh
---
Check out more amazing Real Wedding stories here.