With our stunning partner venue "Adare Manor – Beyond Everything" re-opening in September 2017, we share our Amazing Things To See And Do When Your Wedding Is At Adare Manor on today's blog. Regardless of the demographic of your wedding guests, this destination offers something for everyone.
Site Seeing / History & Culture
Desmond Castle
Built in the early 13th century, Desmond Castle is located just on the edge of the village of Adare. After being the property of the Earls of Kildare for almost 300 years, the castle was forfeited and granted to the Earls of Desmond in 1536, who gave it its name. Tours take about 90 minutes and can be booked through the Adare Heritage Centre in the village.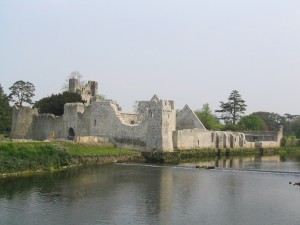 Hunt Museum, Co. Limerick
Hosting an internationally important collection of over 2,000 works of antiques and art, the Hunt Museum is beautifully displayed in a restored Customs House. Visitors will find works from the Neolithic period up to the 20th century, including pieces by Yeats and Picasso.
It also houses a lovely café overlooking the river, serving wonderful food, created on site, using local produce.
Journey time to the Hunt Museum from Adare Manor is only 30 minutes.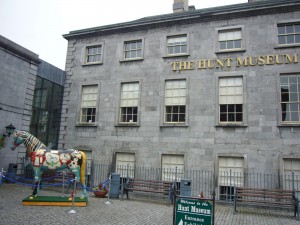 King John's Castle, Co. Limerick
King John's Castle, in the heart of Limerick's Medieval Heritage Precinct, is located on the River Shannon at 'King's Island'. After being built in the early 13th century, the castle has been extended and restored many times over the following centuries, but still remains an impressive Anglo-Norman fort.
Journey time to King's Island from Adare Manor is approximately 33 minutes.
Restaurants & Pubs
While Adare Manor will have the most amazing foodie outlets & pubs on the resort, which will be definite options for your welcome party, rehearsal dinner and post wedding brunch, the village itself offers some fabulous restaurants & Pubs to consider for more intimate / less formal dining occasions, finishing up with a music session in one of the singing pubs.
1826 Adare
With menus changing on a monthly basis, 1826 Adare is sticking to the foundation of their philosophy of high quality food. Seasonal produce and chic country décor give the thatched cottage its irresistible and rustic charm.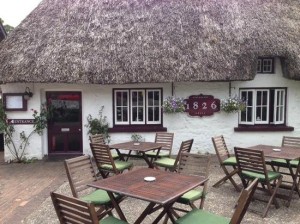 Wild Geese
Centrally located in the historic village of Adare, the Wild Geese Restaurant offers seasonal food in a relaxing atmosphere and its doll-like settings. A fine dining experience not to be missed.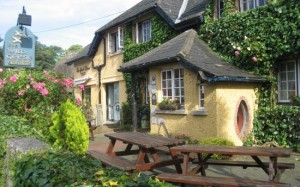 Pat Collins Bar
Located in the very heart of Adare, Pat Collins Bar is a family business, inviting guests to relax and enjoy homemade meals. Known for its delicious pints and dinners, the bar is a match for many wedding parties. A relaxed atmosphere, where people come together to eat, drink and listen to music.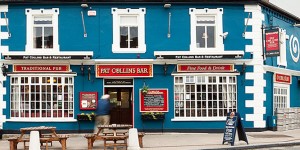 The Blue Door
The romantic thatched cottage, which dates back to the early 1830's, offers quality dining in a charming atmosphere. Their signature dishes are freshly prepared for customers from all over the world.
As part of our wedding planning services, we can help you organise rehearsal dinner, as well as pre and post wedding activities for you and your guests. Contact us today to start planning – info@dreamirishwedding.com