In previous Blogs we talked about how changes in decoration and fashion on your wedding day will make a difference in today's society and will help you to create a more sustainable wedding.  Keep on reading for the third part of our series 'How To Make Your Wedding More Eco-friendly – Part 3' in terms of Food & Favours.
Favours
Favours might seem like a small part of your whole wedding planning process, but they can make a crucial difference. For an eco-friendly wedding, look for edible options or things you could plant. Here are some tips & ideas:
1. Make A Creative Combination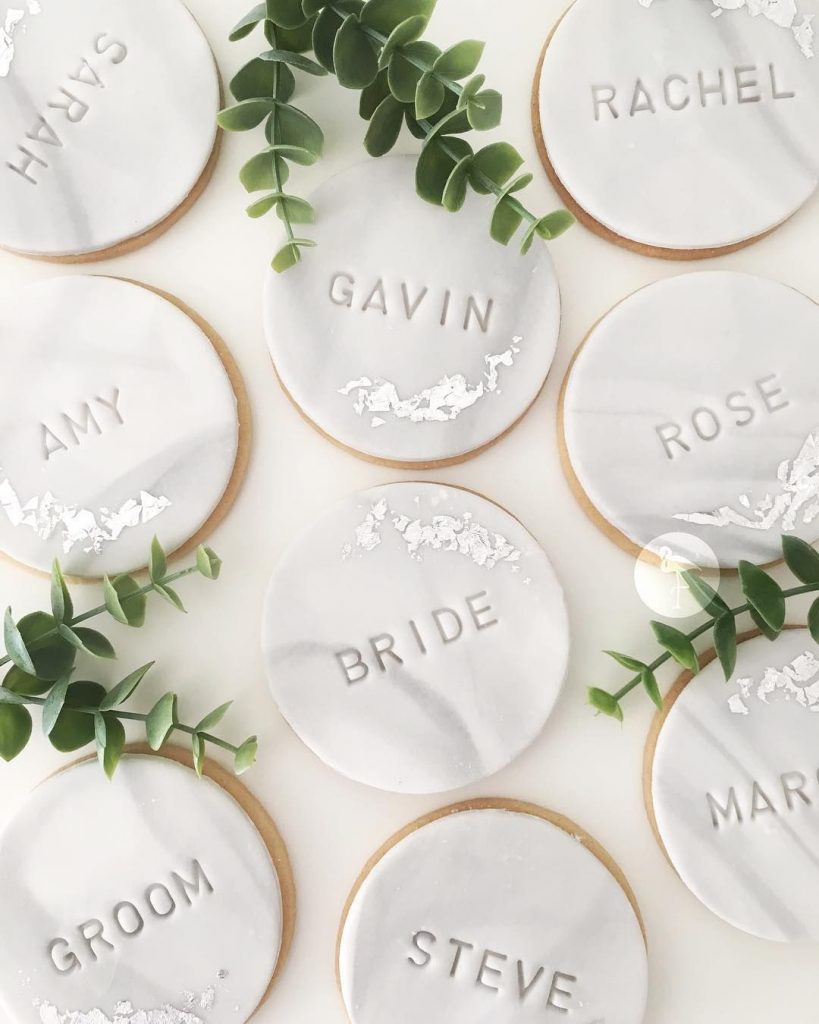 Instead of printing names on cards for the name tags, try to combine favours and place cards. Edible options like biscuits can act like both and will look very appealing to the eye. Make them yourself, ask for a friend's help or engage a local vendor.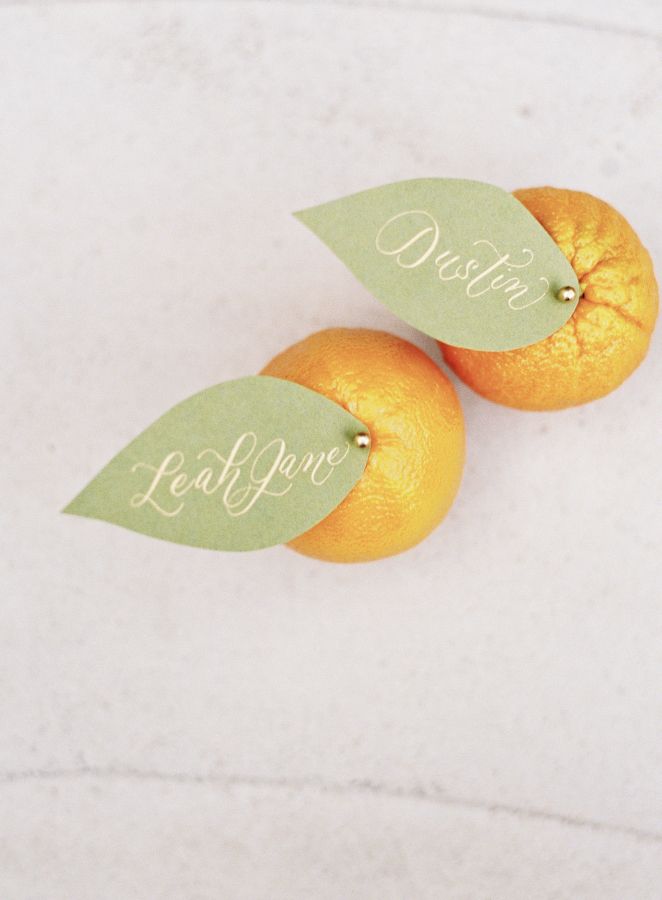 2. DIY Your Favours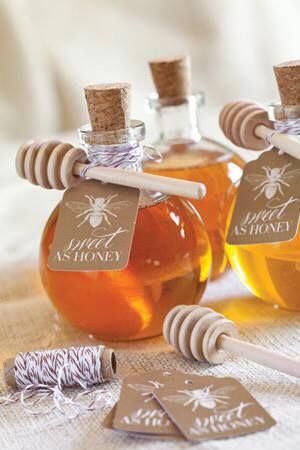 Biscuits are not the only DIY option for favours: Bags of signature beans from a local coffee house, reusable jars with homemade jam, hot chocolate mix or handmade soap – let your imagination run wild and give your guests something very special.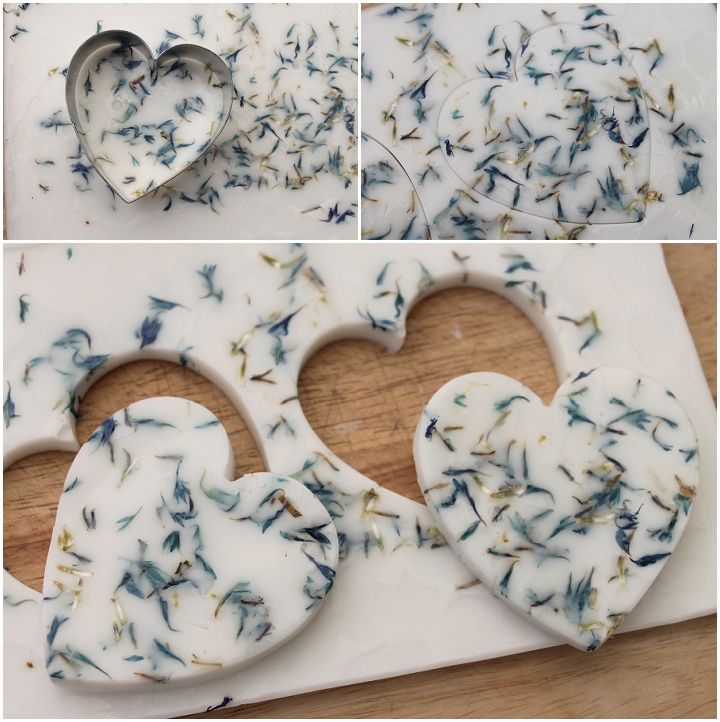 3. Gifts That Keep Giving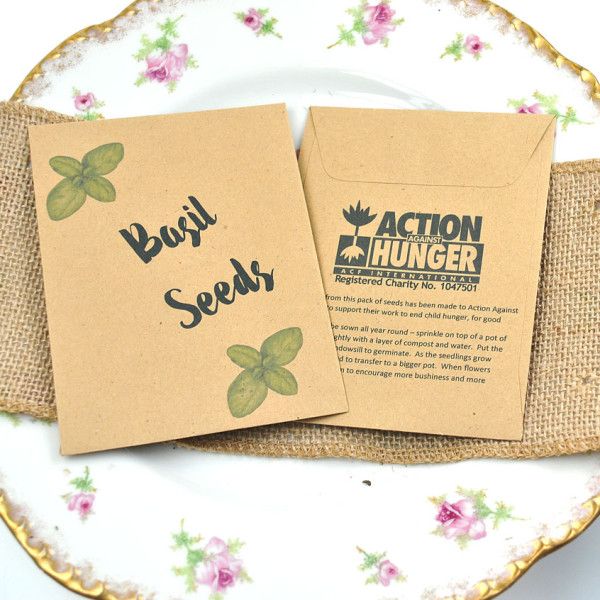 You can make an impact twice as big when you choose favours that give back to the environment themselves. Bags of seeds are one of the best ideas and your guests will remember your wedding every time they look at the plants. When buying them online look into different charities like Action Against Hunger which sell seeds for a good purpose.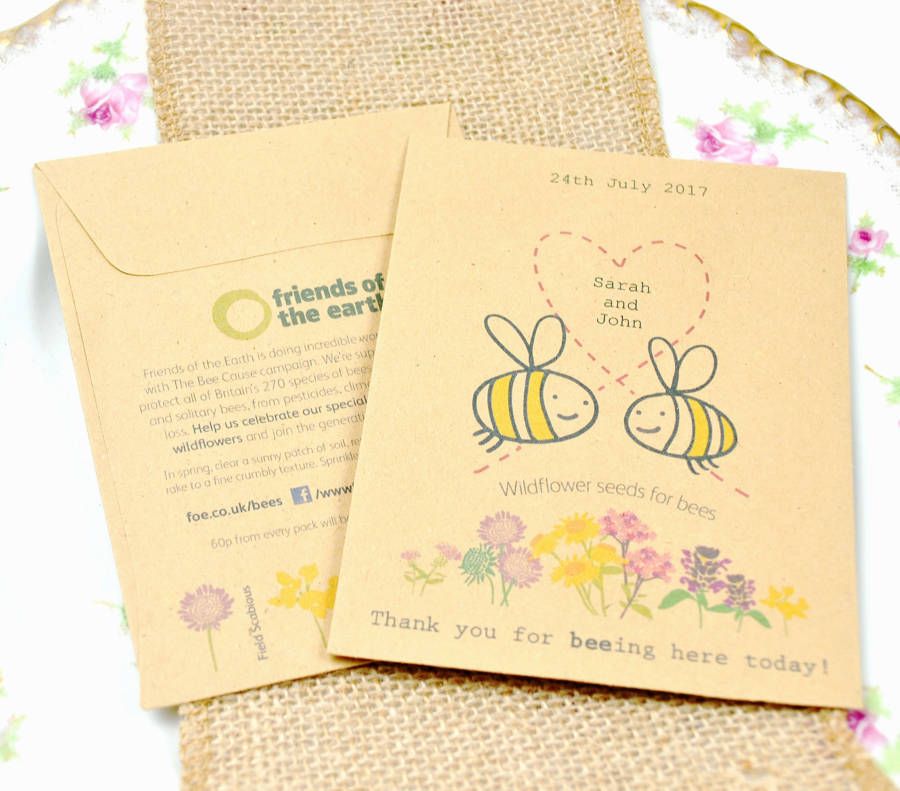 4. Give Them Wedding Flowers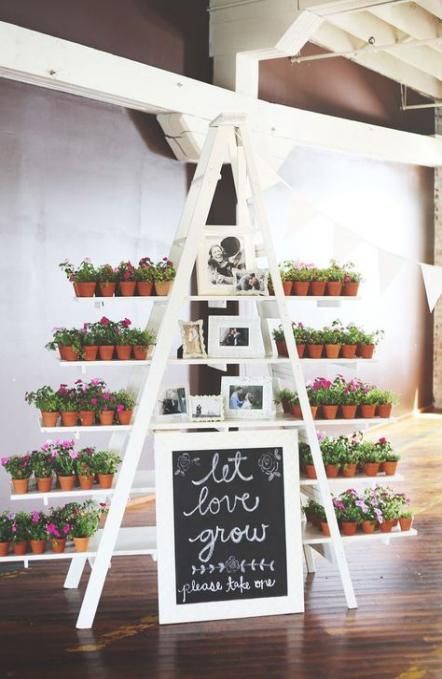 Hand out your wedding flowers or plants to friends and family to enjoy for a few more days in their homes. Bags of biodegradable confetti like petals are a lovely addition to the table and a hit with guests.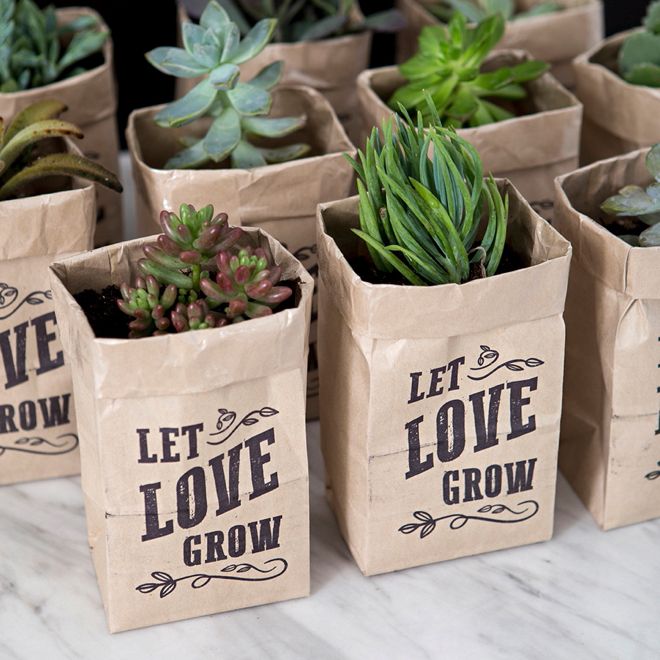 5. Gift Bags
Tons of wrappers and cellophane bags are the environments worst nightmare. Use eco-friendly re-usable bags or an eco-favour which is better for the planet and especially if you're having a big wedding and providing goodie bags for hundreds of guests.
6. No Favours
The most eco-friendly is to avoid favours completely. If you're providing food, drink and entertainment, there's no need to feel guilty about not providing something for your guests to take home. Another benefit: You save money and can invest it otherwise.
Registry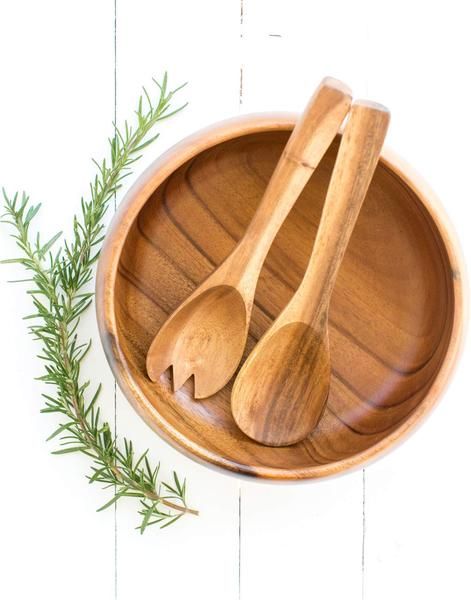 Nowadays you can choose an eco-friendly option for almost everything. Keep that in mind when thinking about your wedding registry. Pay attention to where items are made and what they're made off. Some ideas could be reusable bamboo plates, organic bedding & natural bath products.
Food
Food is a highlight at every wedding and going green doesn't mean you have to sacrifice taste! It's easier than ever to source healthy, earth-friendly food.
1. Choose Carefully
Local is the key here! Check with your venue if they use locally produced ingredients. Or if using a caterer or other suppliers such as a baker check if they use locally-sourced ingredients before engaging them. If your venue has its own kitchen team it's a little bit more difficult unless you make it one of your requirements before choosing a venue! When bought directly from growers, food stays fresh longer, needs less packaging and less fuel is needed to transport it.
2. Go Vegetarian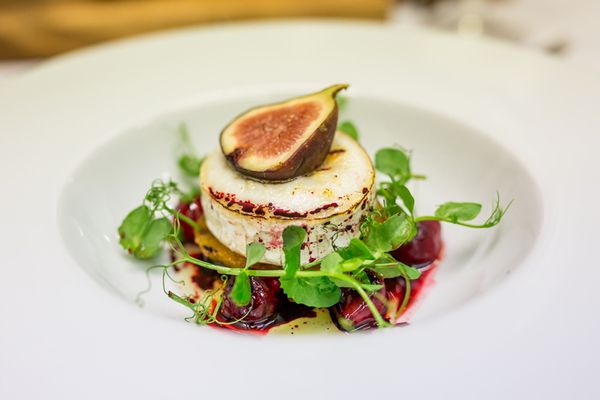 This could be the hardest one since not all your guests might like it, but it is worth giving it a try. Cutting down the amount of meat could be a first step while going completely vegetarian will reduce your carbon footprint even more.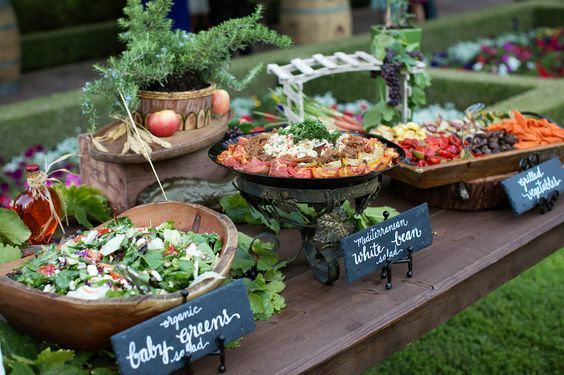 3. Avoid Disposable Dinnerware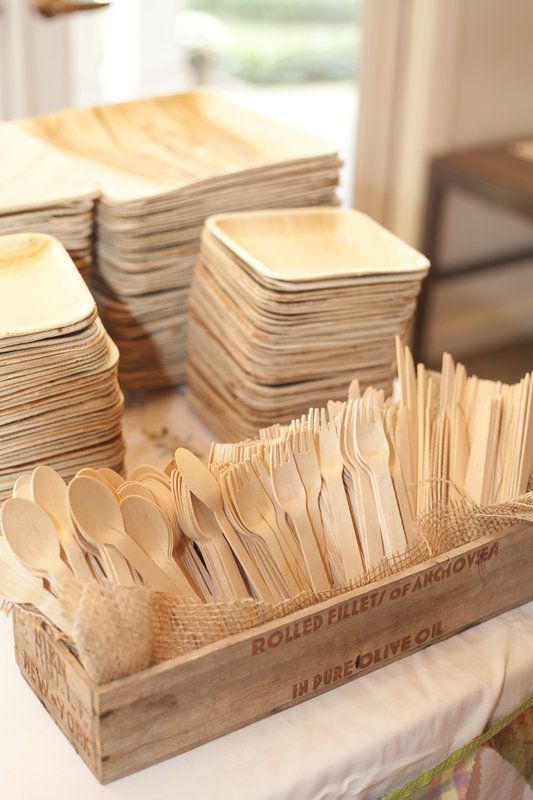 You want to avoid disposable single-use plastic like plates, cups or straws. This might not seem like a big issue if you're having a sit-down dinner and a served menu, but what about the bar? Talk to your vendors and the venue to arrange the best options.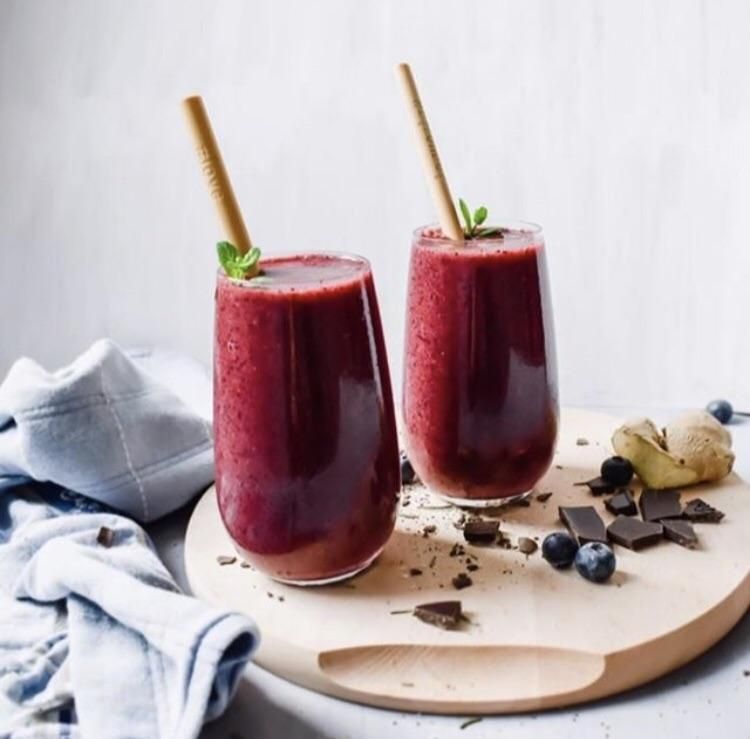 4. Feast On An Organic Wedding Cake
Choosing a local bakery for your wedding cake, cupcakes or favours is a great first step. This will benefit the local economy and save you money. Organic & Seasonal ingredients for the cake as well as vegan, gluten- and dairy-free options will make the biggest difference and reduce waste.
5. The Finishing Touch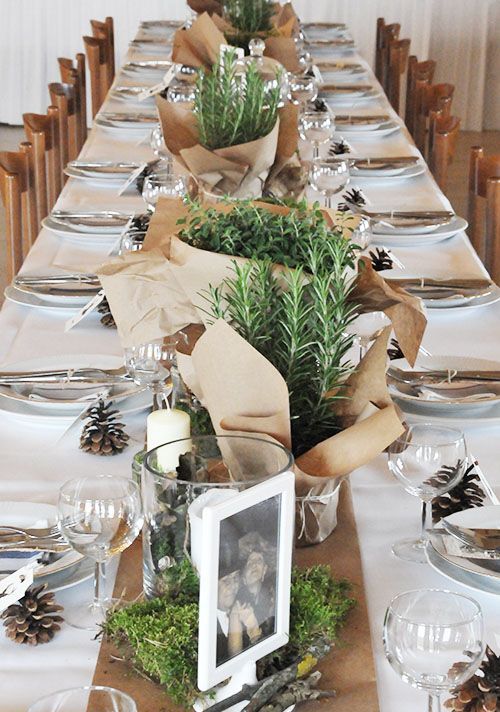 Really want to impress your guests? Supplement your table decor with herb plants like basil or cilantro, that guests can add straight to their dishes.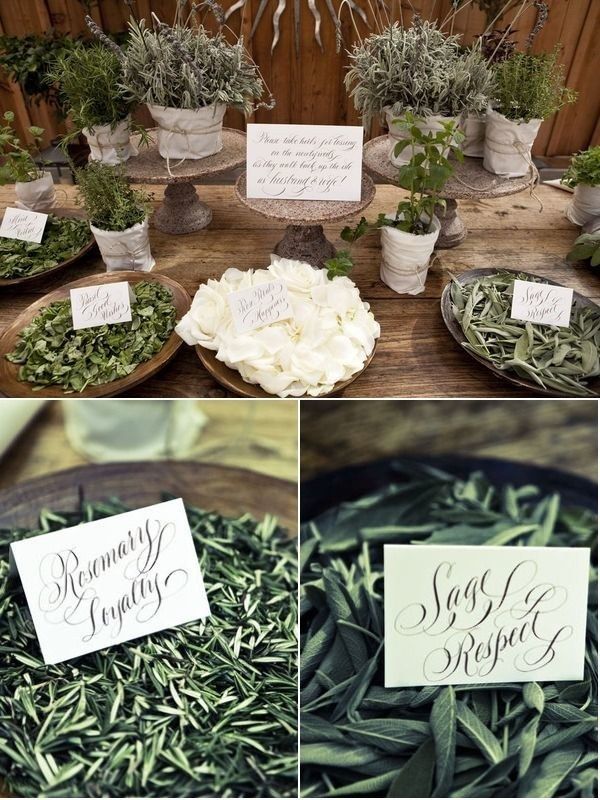 We hope you enjoyed this post of our series 'How To Make Your Wedding More Eco-friendly – Part 3'.
Check out our previous Blogs about décor and flowers & fashion and accessories for even more tips!