It's time to send out your Wedding Invitations. Announced by you, or your parents? Timing? RSVP date? So many questions that arise at the time of creating these invitations … Today on our BLOG we share our Top Tips on  "How To Word Your Wedding Invitation".
If you are having a two /three day wedding each day should have either their own invitation or at least their own card in the main day invitation pack. For ease of reading & for the flow of the invitation having all components for each day on the one card works quite well ie Ceremony & Reception /Ceremony only.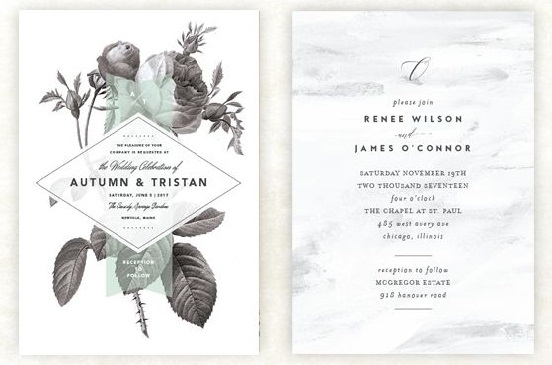 Information on your wedding invitation
The most important and essential information:
The date, venue and time for the ceremony and reception.
Your contact details for the replies (postal address, telephone number, email etc …).
RSVP date
Dress code
It is advisable to also include additional information with your Wedding Invitations such as :
Wedding Website
Travel Information
Activities /To Do In the area
Accommodation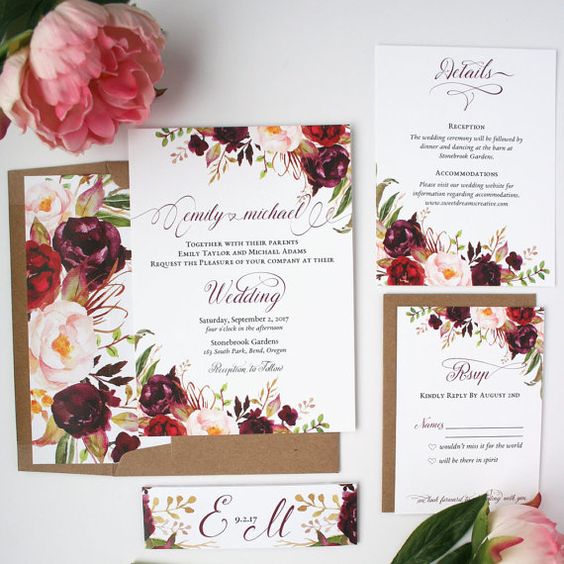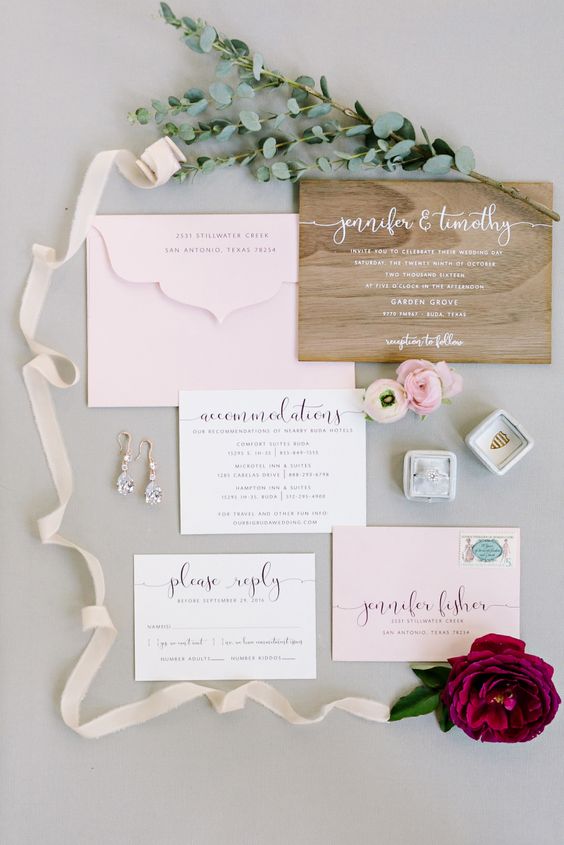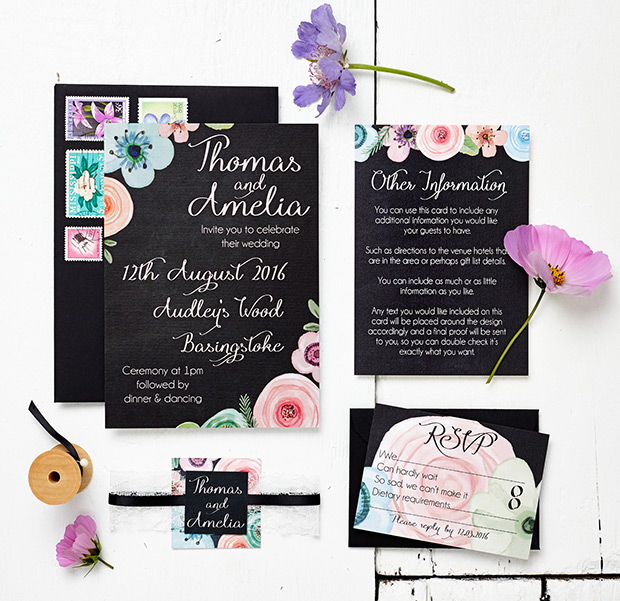 How To Word The Hosts/ Bride and Groom
Traditionally the name of the bride always precedes the groom's name. Formal invitations issued by the bride's parents refer to her by her first and middle names, the groom by his full name and title; if the couple is hosting by themselves, their titles are optional. For a same-sex marriage, of course, the traditional rule of woman first and man second isn't applicable.
The Date and Time
For formal weddings, everything is written out in full (no numerals). While the year is optional (the assumption being your wedding is on the nearest such date)although we do suggest including it. Time of day is usually spelt out using "o'clock" or "half after five o'clock." The use of a.m. or p.m. is less used.
Reception Information
In the USA very formal invitations include this information on a separate card. While in Ireland it is usually printed on the main wedding invitation itself. When the reception is in a different location to the ceremony, the location goes on a different line. You need to include the time if the wedding reception is not immediately following the ceremony.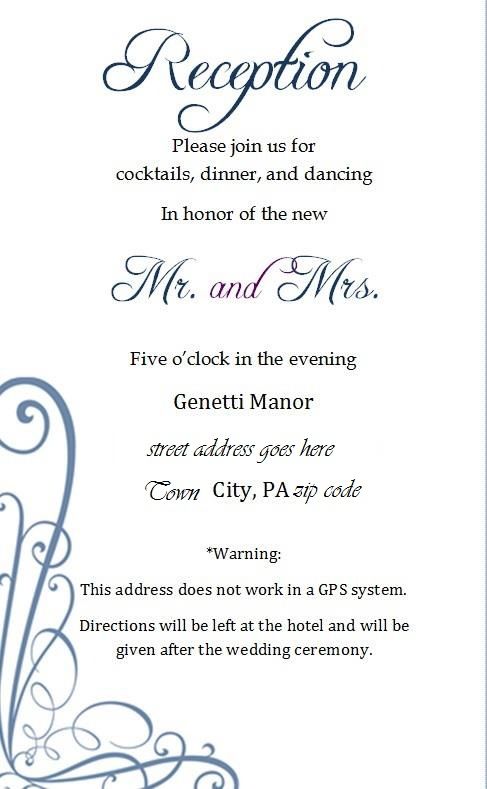 Dress Code
If you are having a dress code ensure to include it. However if you don't include a note on attire, the invitation can indicate the dress code. For example, if the invitation is very formal, guests will likely anticipate a formal, black-tie affair but if black tie we do suggest clearly writing this! Or if the invitation is on the simpler side, that indicates a more casual dress code.
Separate RSVP Card
We suggest to include a separate response card for guests to complete and return in the mail. You also have the option of having people RSVP via your wedding website or by email although from etiquette point of you this form is still not considered completely acceptable by all and particularly for a formal wedding . If  you would like the RSVP by email or website, include the website address on a separate card, just as you would with an RSVP card, and indicate that guests can RSVP on the site.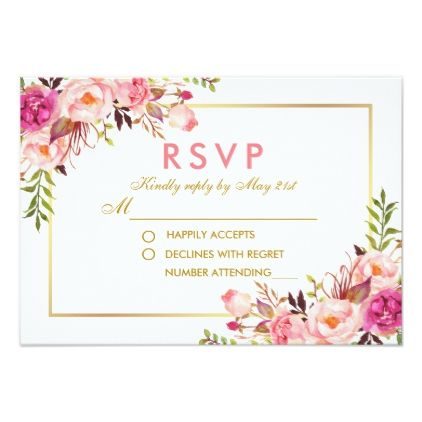 Our Wedding Invitation Checklist
Save the date
The date
The location
Main Invitation
Your names
The date
The venue and her adress
The time
Details for the day (accommodation, taxis, car location, menu options, direction&map if needed)
RSVP information (name, number of people)
Some Invitation Wording Examples
Mr. and Mrs. Gerard O'Connor request the pleasure of the company of
At the marriage of their daughter
Aisling
To Mrs. Martin Moore
At
On Saturday 23th June 2018
At 1.00pm
And afterwards for reception at  Adare Manor
Adare, CO. Limerick, Ireland
RSVP :   23th April 2018                         Dress code:Black tie 
 ♦
Roisin Buckley & Darren Walshe
Request the pleasure of the company of
To join them celebrating their marriage
At
Friday 22th June 2018  at 1.30pm
Knappogue Castle, Quin, Co. Clare
 ♦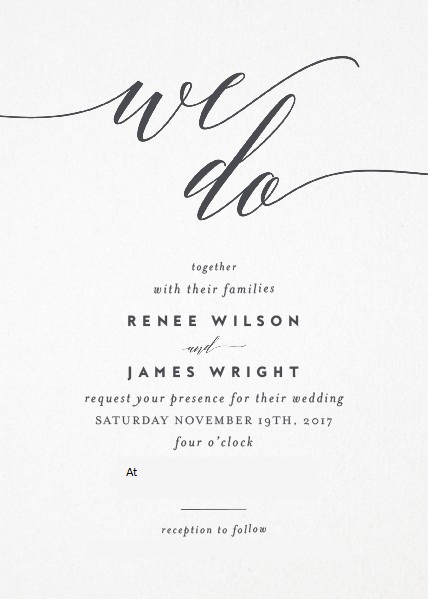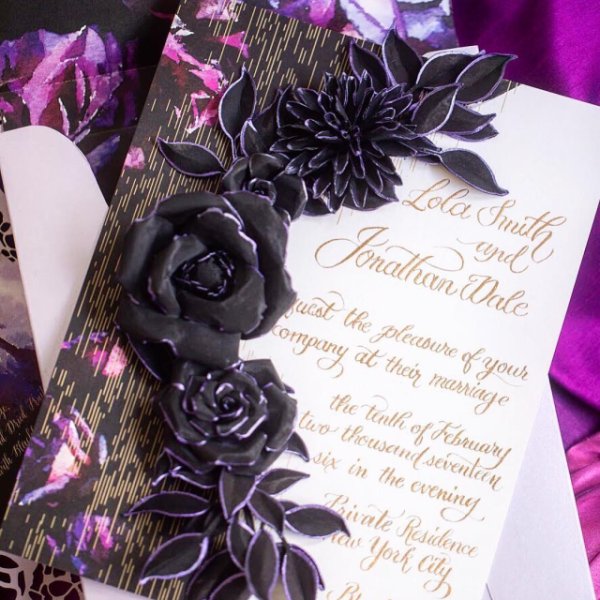 We are affiliated with many of Ireland's finest wedding venues  perfect for your reception!!
Magnificent Venues that will indicate a very special wedding on your wedding invitation.
We hope you enjoyed todays BLOG on How To Word Your Wedding Invitations .  
Contact us to begin planning your wedding in Ireland! 
---