Today we share our Top Tips on entertaining children at your wedding :
"Perfect Way To Keep Kids Entertained At Your Wedding".
Lots of helpful advice & tips on how to manage children at weddings from feeding to dressing them to involving them in all the fun of your wedding.
Outdoor Games
If you are having your reception in a venue which has a garden why not provide outdoor games?
Fun lawn games such as, lawn bowling, kites, croquet, connect four, bouncy castle and hula hoops will keep children occupied for hours.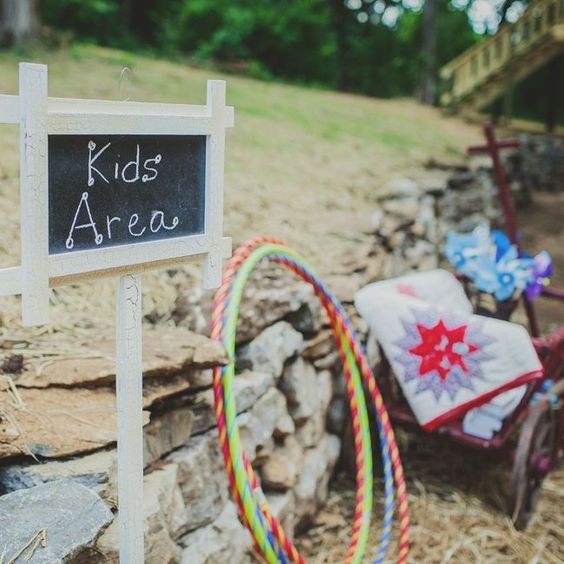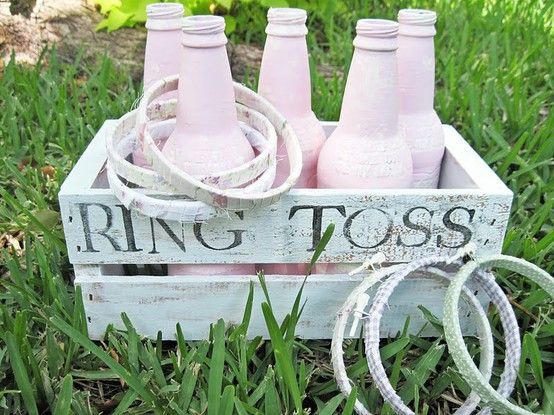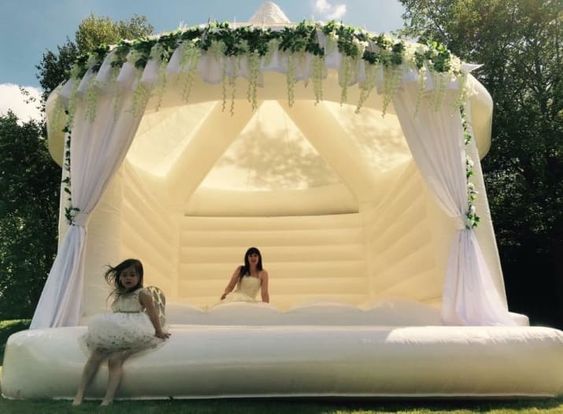 Indoor games
If the weather is not on your side, why not set up an area with lots of great board games such as Guess Who, Monopoly,draughts will keep them busy and encourage kids to mingle. This is also a great option for the older kids.
Arty Games
Kids love to make and do, so a mini area with pots of crayons, stickers, playdough to get creative will go down very well.
They can  design a wedding dress, cakes, make cards for the bride and groom or even making DIY masks for a photo booth.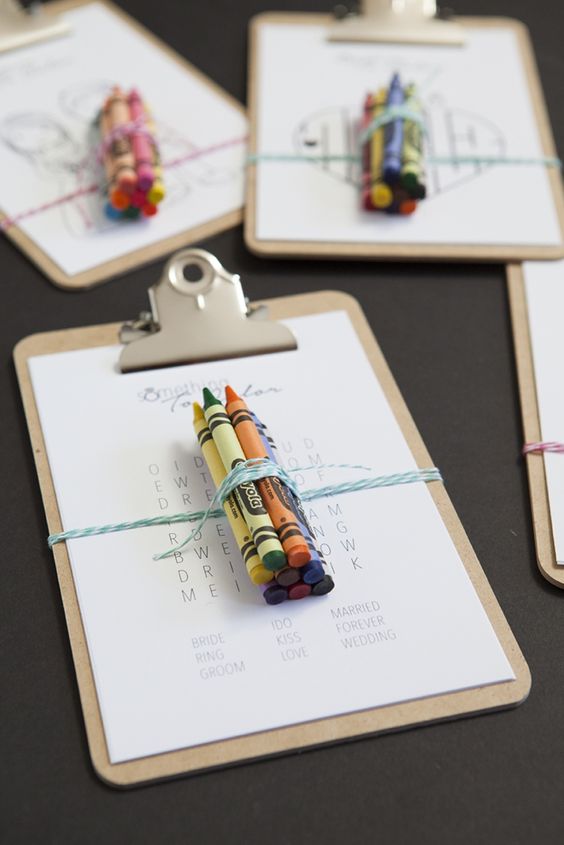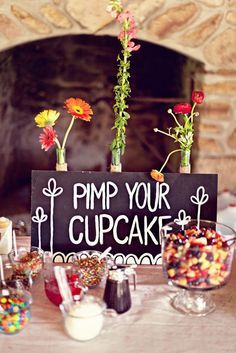 Kiddies Table For Dinner
For old Kids
If there are a number of children of the same age attending (and they're old enough for it), make it more fun for them by seating them all together on one table. They can have their own special menu  and you can add some table games and entertainment.
For the young Kids
Create an I Spy or Scavenger Hunt to put on the table for the kids.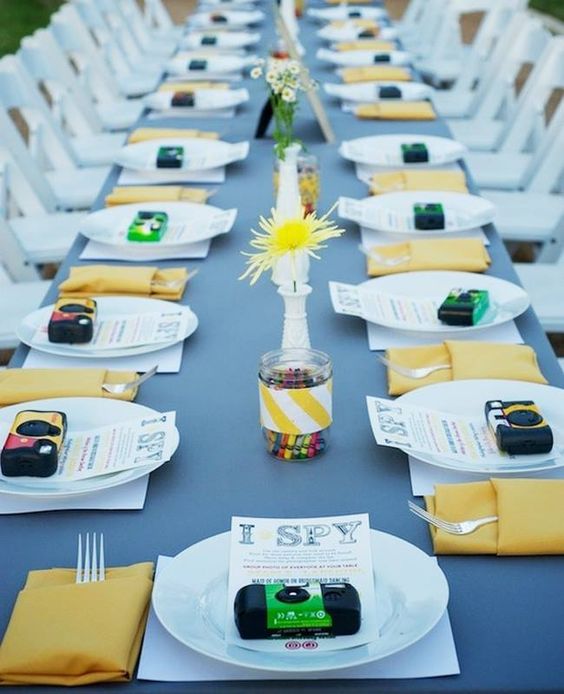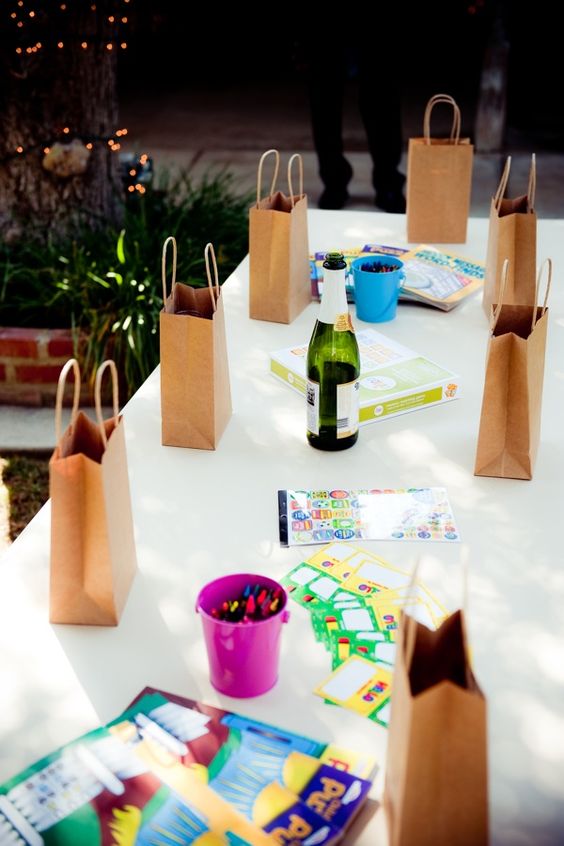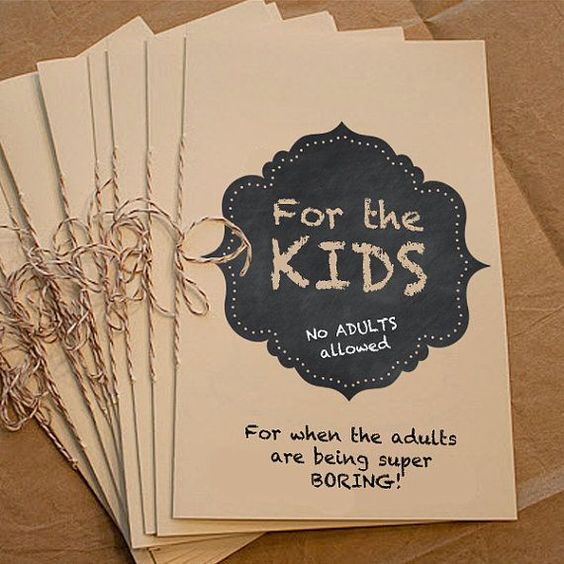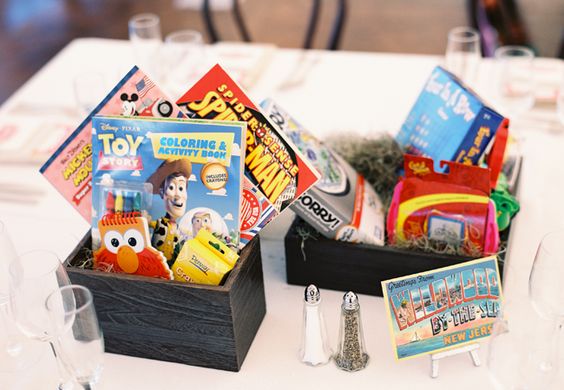 Provide some printable and disposable cameras so they can record their finds!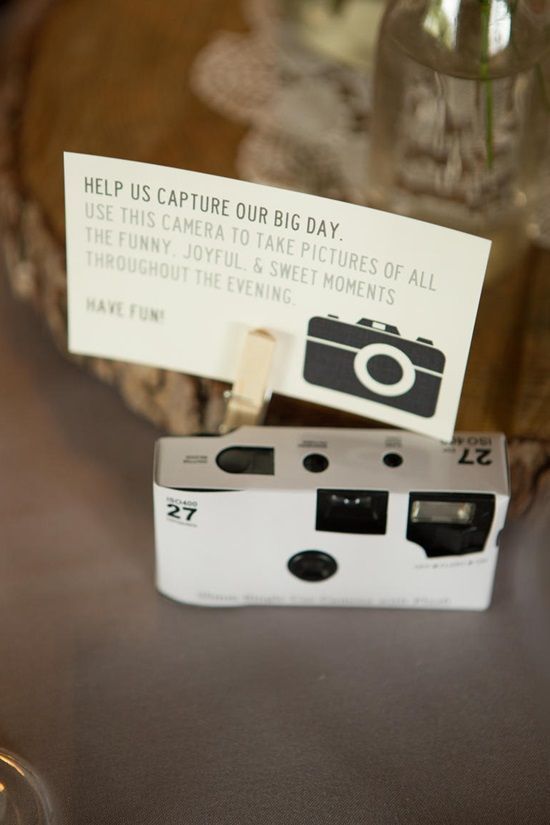 Goody Bags
Fill up little goody bags for each of your little guests with age-appropriate treats. Pop them at each child's place setting at the reception to keep little people happy.
snacks and fruit juice
mini puzzles & toys
bubbles
balloons
glow sticks
crayons or colouring pencils
colouring and activity books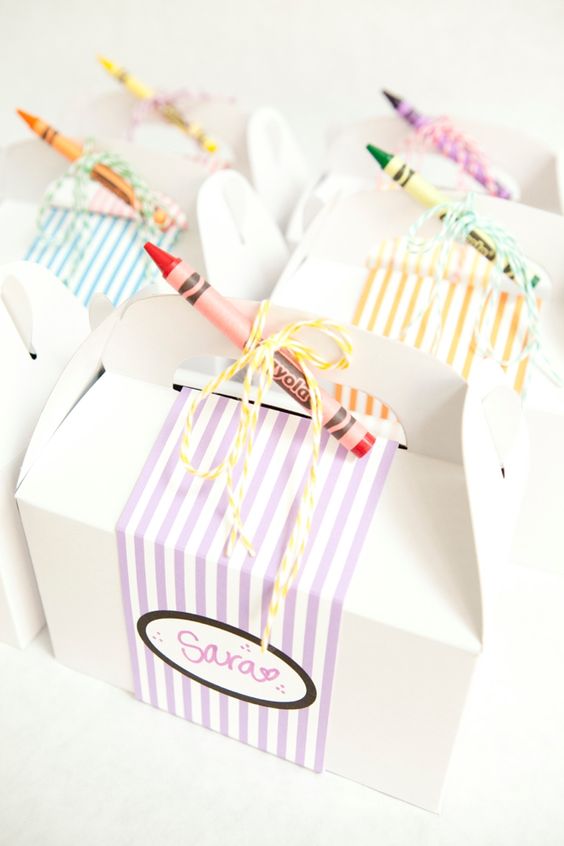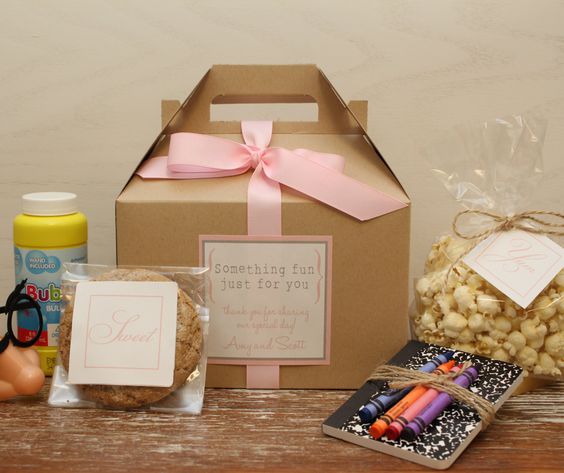 A Movie Room
Encase weather doesn't allow for outdoor activities set up a quiet area for movies. Add comfy pillows and cushions, beanbags or kiddie chairs and popcorn!
This activity is perfect for some of the day but best to restrict it to couple of hours.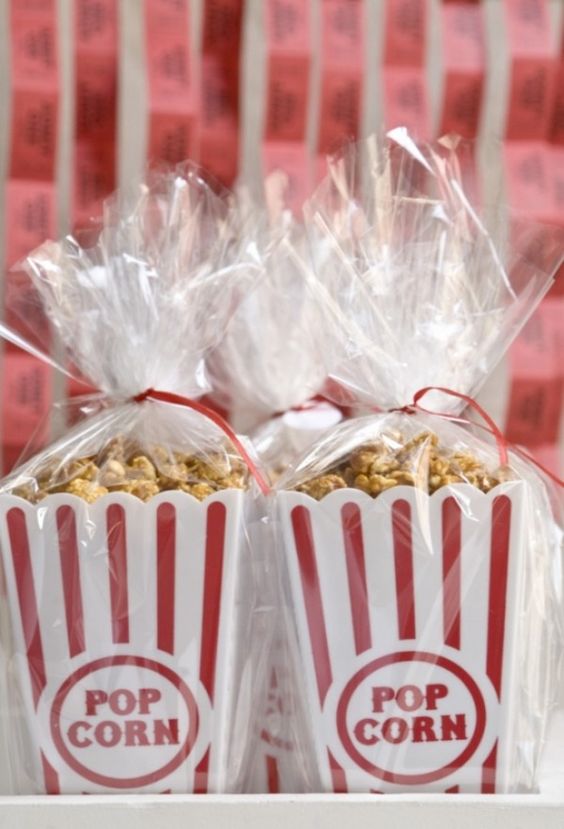 Hire Professional Entertainers
If the budget allows you could consider hiring some professional children's entertainers such as magicians, clowns , make-up or balloon modellers. Create a kidszone!
Or consider hiring a baby-sitter or minder to look after the children during the wedding. They can supervise the children in a designated area in or near the wedding reception. It will help you and your guests to relax and enjoy the wedding reception knowing the kids are all having lots of fun in a safe environment !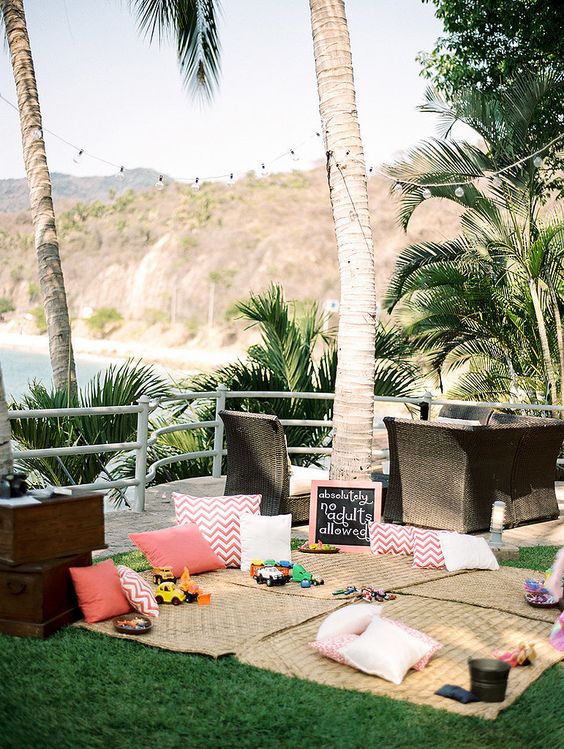 Get A Pinata
Pinata is a great idea to involve all ages. Both kids and adults can have fun hitting and collecting what comes out!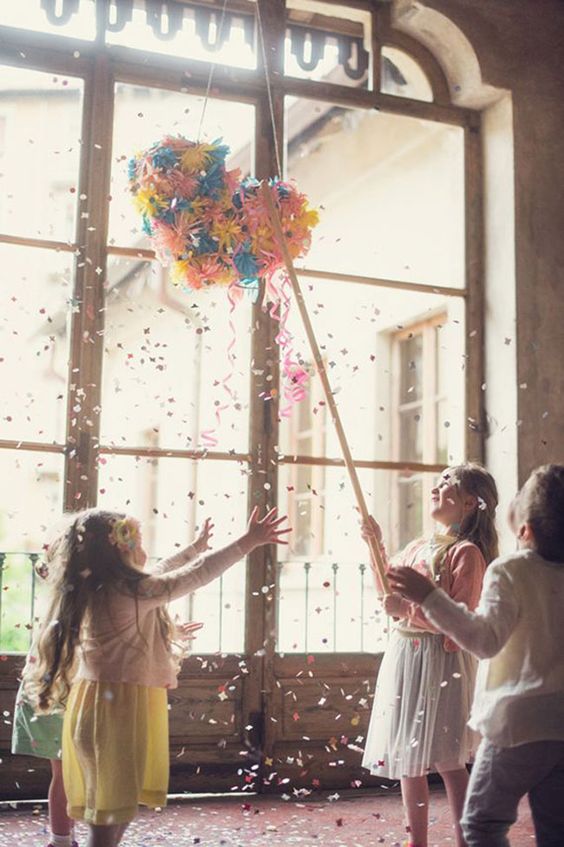 Kids Photo Booth
Stock your photo booth with tons of dress-up items and photo props. You can even have a separate kids-only photo booth. Include items like funny hats, tutus, feather bows and the ever-popular moustache on a stick.
You can ask some mature kids to motivate the children to have their photos taken !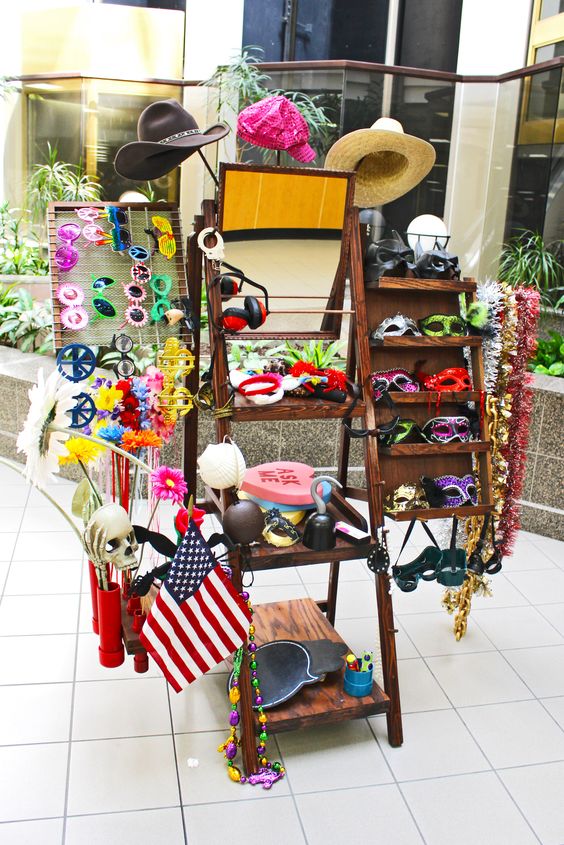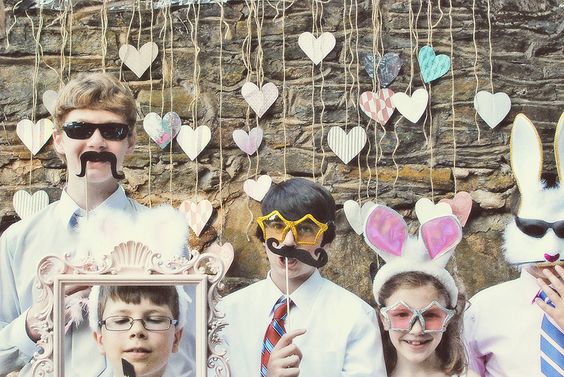 ---
We hope you found lots of TIPs to entertain children in our BLOG !
Contact Us Now To Begin Planning Your Wedding!
Tel:Toll Free 1 855 668 2348
---