You have decided on having a Destination Wedding in Ireland,time to begin thinking about your wedding dress…
A  traditional dress does not have to be voluminous there are many beautiful creations which do not have an abundance of layers as volume will make a dress more difficult to transport ! Pay particular attention to the material, how well it will travel & can it be steamed /pressed at the other side.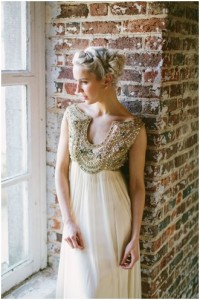 All good bridal dress shops & designers will be advise on best dress material & styles for destination weddings and will be familiar with best way to pack your dress for traveling.
For a winter wedding in Ireland, think about sleeves, they are so glamorous and in keeping with the beautiful surroundings.