Today's "Real Wedding" post is very unique in that it is two couples renewing their vows. Debra and Jim from the USA, who came to romantic Ireland with their son James and his wife Allie, to celebrate their wedding anniversaries and renew their vows in an Irish castle.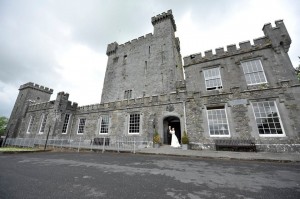 As Ireland is Jim's heritage, the country served as the perfect place for a family vacation, while beautiful Knappogue Castle and its surroundings was chosen as the perfect fairy tale venue for their renewal of vows celebrations.
'It was a once in a lifetime opportunity to have a wonderful private stay in a castle', says Debra.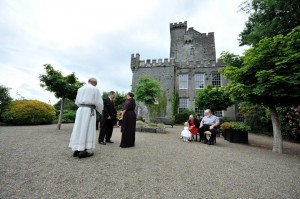 Jim and Debra knew each other since the ages of 3 & 4, as their families were friends and one day they knew, it was a lifetime love.
'It just made sense… Marry your best friend… He was my fairy tale prince.'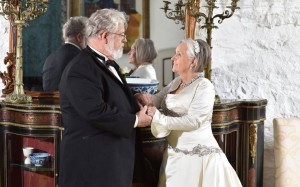 The couple renewed their vows after being married for 41 years, while son James and his wife Allie renewed their vows after almost 9 years of marriage.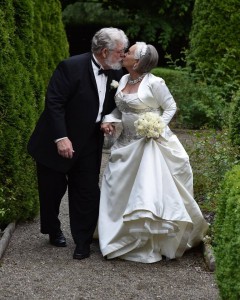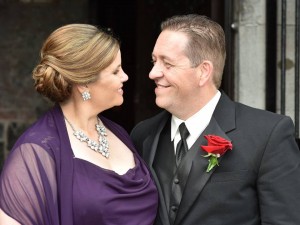 Debra renewed her vows in a beautiful white wedding dress and daughter-in-law Allie wore a stunning purple ball gown for her ceremonial celebrations. Both men were very dapper in their tuxedos.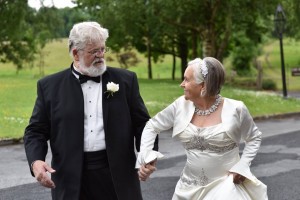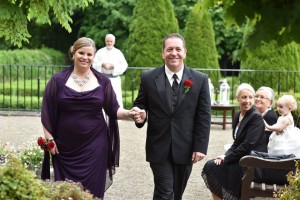 Being a wedding planner herself, Debra was excited to meet wedding planner Michelle and Celtic priest Dara Molloy, who held a ceremony with the traditional Irish hand fasting. Debra said meeting the two was something he had looked forward to over the course of the planning. The most meaningful element for the couples was the exchange of their new rings during the ceremony.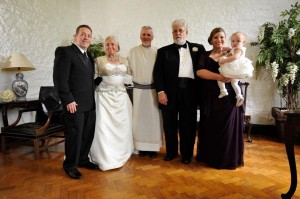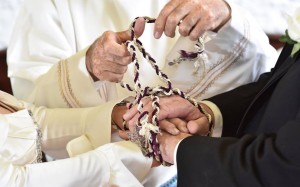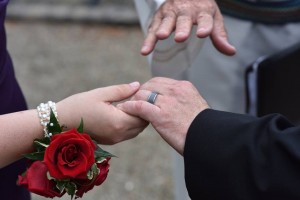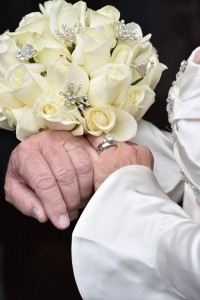 Their 'must haves' for the day were a carriage ride, wonderful photos, beautiful music by a harp and a violin, stunning flowers and of course the location.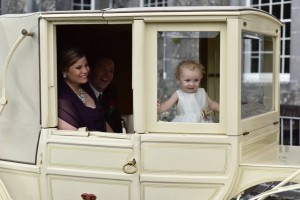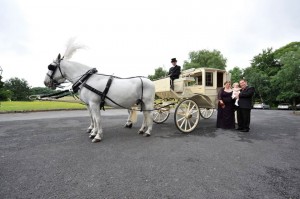 Only guest to the intimate celebrations was James' and Allie's gorgeous little daughter, who enjoyed her holidays and the landscape.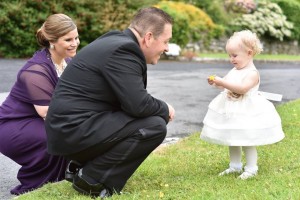 After the ceremonies, the family attended the medieval banquet in the castle as part of their reception.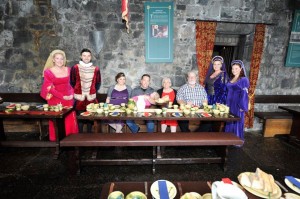 Before returning home to America, the couples spent a second honeymoon in Ireland.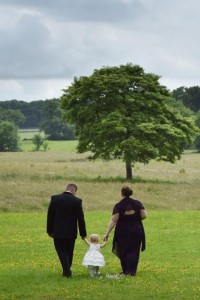 Debra also gave some meaningful advice to everyone for a happy and long lasting marriage:
'Forgiveness and forgetting is most important. Do your best to forget the offense. God forgives us and doesn't walk away…We should mirror the same. Laugh, be kind and respectful to each other. Love isn't a feeling. It's a decision to care for someone, no matter what. Recall what you loved most about your spouse. Find the Joy the other person brings to your life. Whether a little or a lot.
Don't give up, remember the commitment is for life, not for what makes you "happy". Happiness is created when we get what we want… Joy comes from deep within and the journey is what makes the destination worthwhile.
One last thing… Love that person for who they are, not who you want them to be.'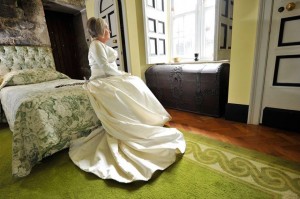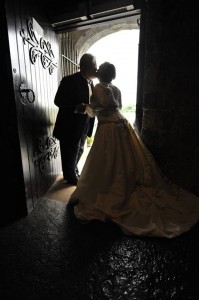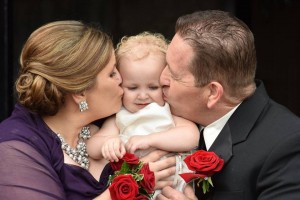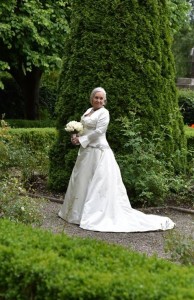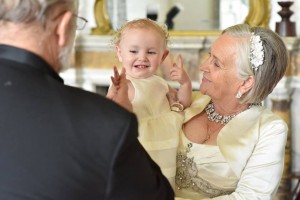 Beautiful location – "Thank you" Michelle, Wonderful Photos – "Thank you" Eoin McCarthy, The custom ceremony – "Thank you" Dara Molloy.
Contact us today to start planning your Renewal of Vows celebrations – info@dreamirishwedding.com