Did you get engaged recently and need some inspiration? Read our Top 10 Save The Date Ideas For Your Big Day.
Planning a destination wedding? Tell your guests with save the date cards in the form of Luggage Tags. The tags can be designed just like normal cards, the style already hinting the possible theme of your wedding.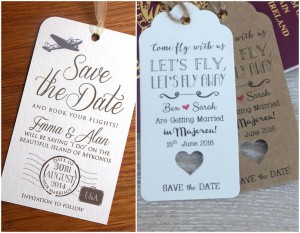 Everyone loves the feeling of going on holidays and while talking about a destination wedding, why not provide your guests with Boarding Passes, indicating where you will celebrate your wedding?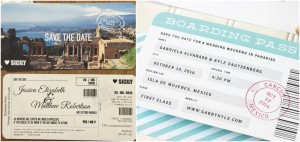 Whether you are planning on getting married abroad or simply have guests that need to travel to the location, save the date cards in the form of Bookmarks are cute and handy at the same time for everyone who will need to travel to your wedding and are sure to be reading to pass the journey!
For all film lovers the perfect idea. Movie Parody cards are very popular at the moment and adjustable to your favourite movie. Your guests are sure to smile at your adaption.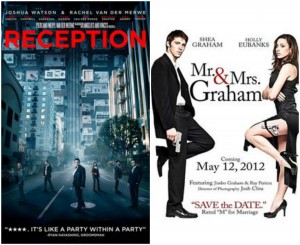 If you are having a Floral theme or simply love flowers you cannot go wrong with cards decorated with some. They are available with prints in lots of colours & a huge variety of flowers, you are sure to find a Save the Date you and your guests will love.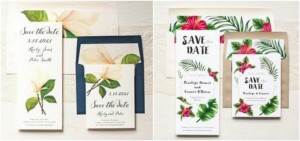 If you would like to add a rustic touch to your wedding celebrations, Wooden Carved Boards are the perfect Save the Dates. They come in all shapes and sizes and you can decide what to write on to them. There is no limit to your imagination.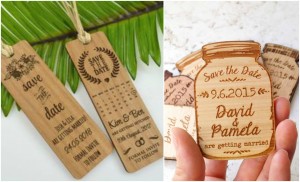 Another current trend is save the date cards with Watercolour effects. Pick your favourite colours or your wedding palette to give a vibrant or soft touch to the cards. Let the Save the Date cards tell your guests your Wedding Day Colour Palette.

If you enjoy boat trips, got engaged on a cruise liner or are having a coastal haven wedding, Nautical cards are always gorgeous to look at. With all the accessories a boat has to offer, you are sure to find the perfect way to display your happiness.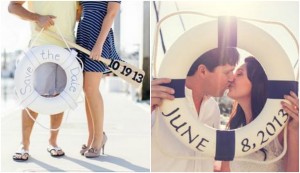 The very modern trend shows cards with a Picture of the future Mr & Mrs. These can be taken where you first met or at your favourite place in the world. An engagement photoshoot is always great to have and can provide stunning images for your Save the Dates Cards. It also allows you to spend even more quality time together.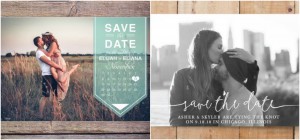 Pencil us in – literally taken. This very creative idea leaves the guests with no other option, but to write down your wedding date immediately. Printing the date on the pencil as well, ensures that the date cannot be forgotten.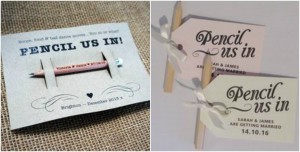 For more inspiration, check out our Pinterest Board 'Save The Date Ideas'