As warm weather and sun are coming, it's time for us to share some summer wedding inspiration! Whether you decide to have an outdoor or indoor wedding, summer can be part of your theme, from the colour palette, to the flowers to signature cocktails to the cake and all in between…
SUMMER COLOUR PALETTE
There are so many colours you can incorporate into your wedding palette… Today we share our top 3 for a summer wedding.
Peach

,

 A

pricot

, and

Salmon
Peach, apricot and salmon are three colours you could combine to have a bright, beautiful and romantic colour palette.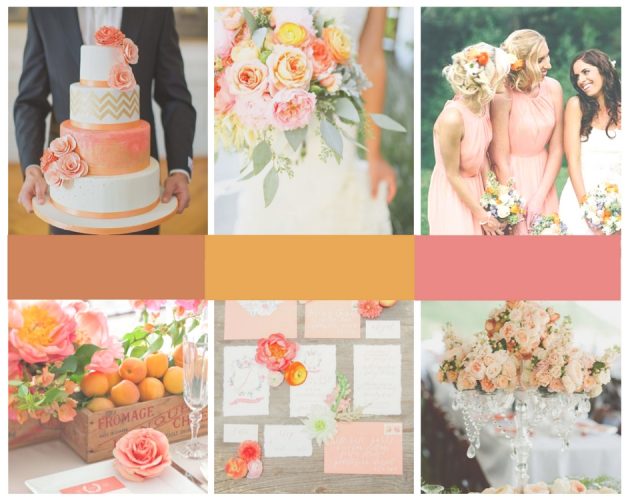 Lavender

and 

Blush
We love this blush and lavender palette, ideal for an elegant, classic wedding with beautiful soft hues that will remind everyone of summer.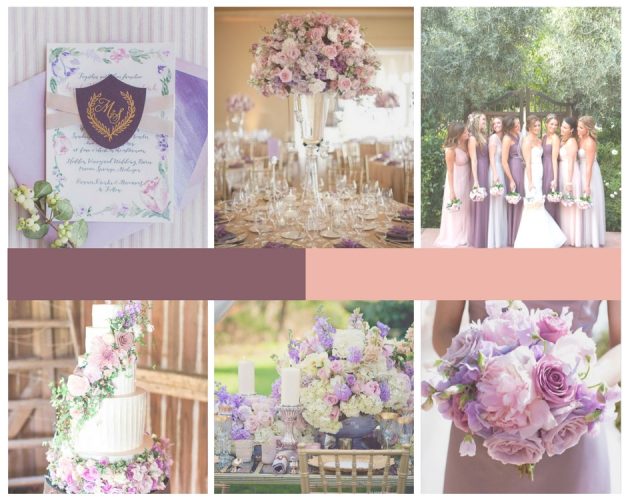 R

a

i

n

b

o

w
If you are a fan of multicolours it can be very difficult to choose a limited palette. You can  have a wild rainbow colour palette!!
SUMMER FLOWERS
Your flowers play a key role in your summer wedding & with such a large variety of flowers available in the summer you will have lots of options to choose from.
From the bridal bouquet to the bridesmaids' and flower girls' bouquets to centrepieces, opportunities to use flowers in your wedding are numerous. Summer flowers matching our colour palettes include Poppy, Stock, Freesia, Green Trick, Green Rose, Hydrangea… In summer, you are sure to find the flowers to match your theme!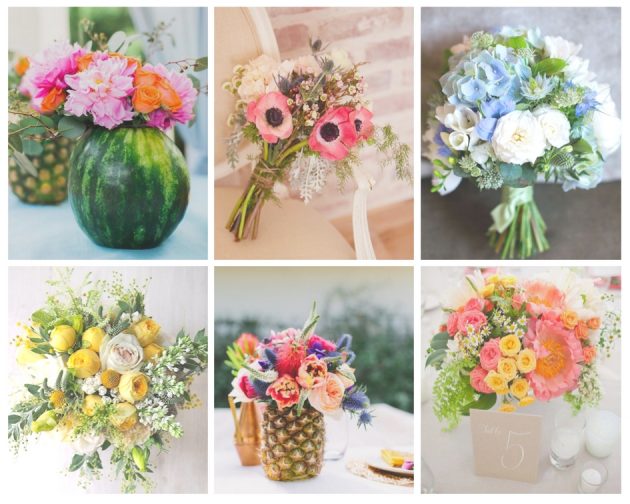 Tips: Make your centrepieces creative by incorporating some summer fruits in your colours into them such as pineapples or watermelon.
A flower wall will be a FAB backdrop for your wedding photos and a wonderful opportunity to incorporate your summer colour palette.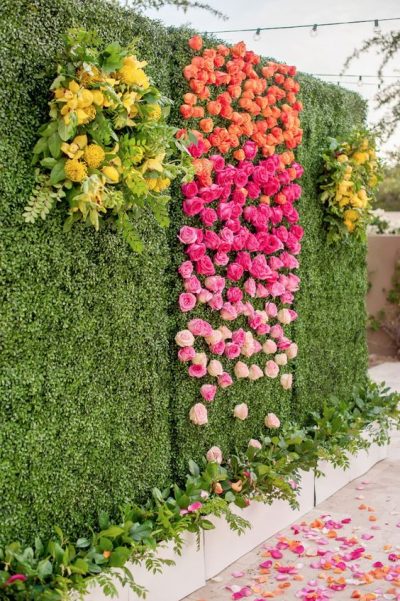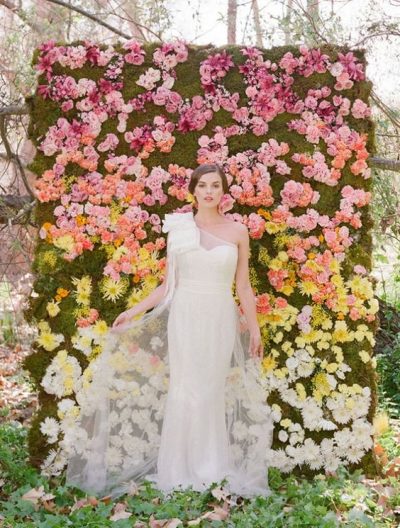 SUMMER SIGNATURE COCKTAIL
Refresh your guests as well as incorporating great colours and flavours to your wedding reception with a summer signature cocktail. Revisit your favourite recipe!
Passion fruit and strawberry mojito ideal for your rainbow colour palette …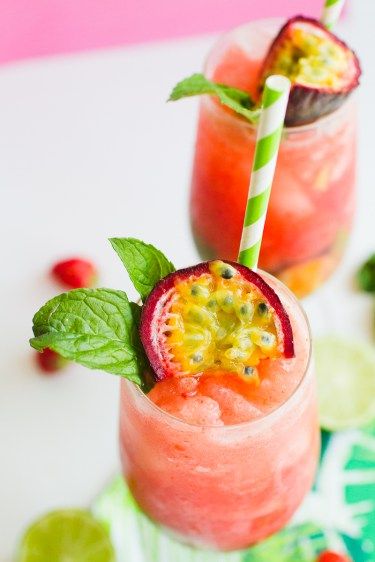 …pineapple mango punch for your peach, apricot and salmon colour palette …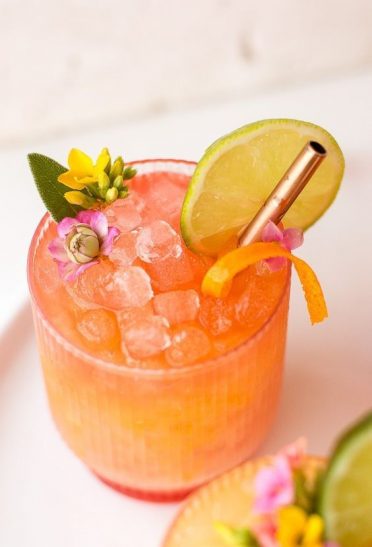 While pink champagne margaritas are so in keeping with your lavender & blush palette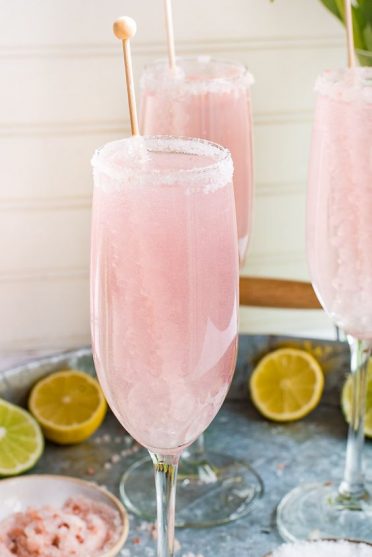 FOR OUTDOOR WEDDINGS
If you are having an outdoor wedding, add some unique elements to entertain your guests so they can enjoy the warm weather.
For your wedding at home or catered venue you can think about hiring a food truck. It will be a very novel way of dining and create a fun atmosphere.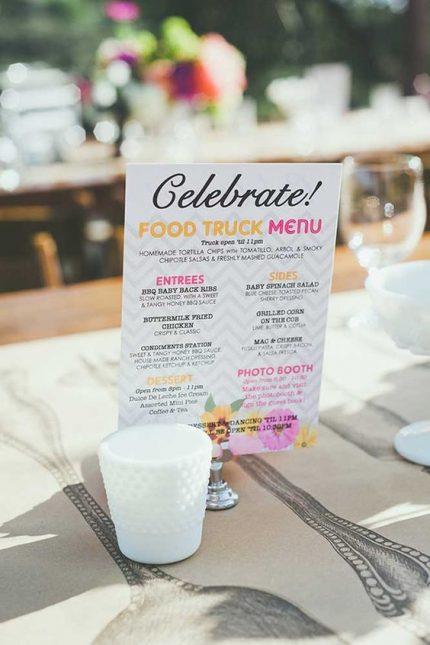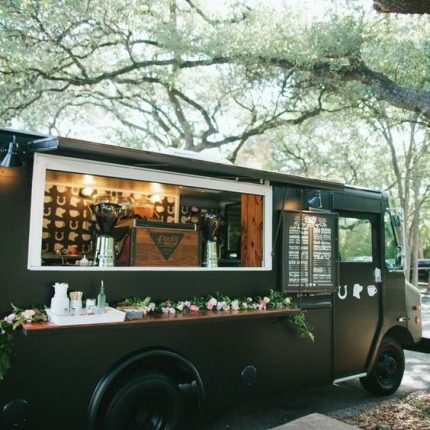 What better way to celebrate summer than having an ice cream served from an ice cream cart or van?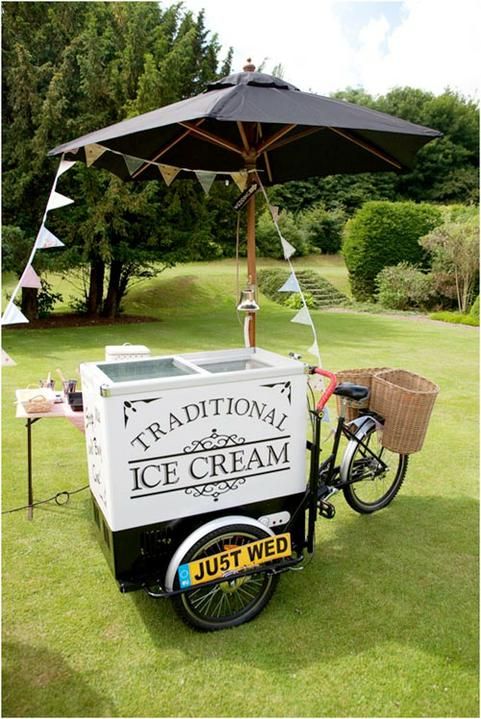 For your outdoor summer wedding, you should definitely hire some lawn games. Little and bigger kids will have such fun!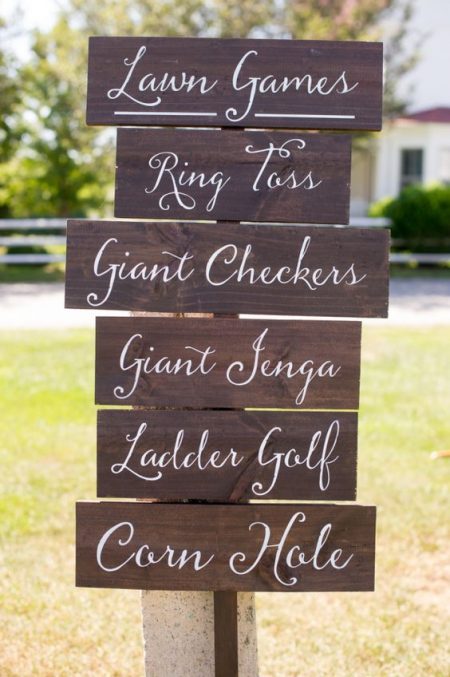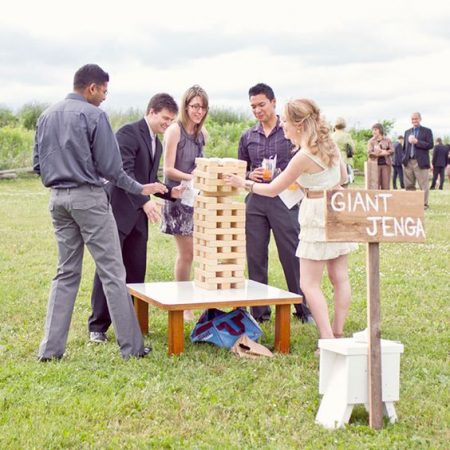 We hope this Blog gave you some great tips for your summer wedding. We will be delighted to share with you other ideas and wedding trends 2018 to make your dream wedding happen. Get in touch with us now to begin planning  your Summer Wedding in Ireland!!