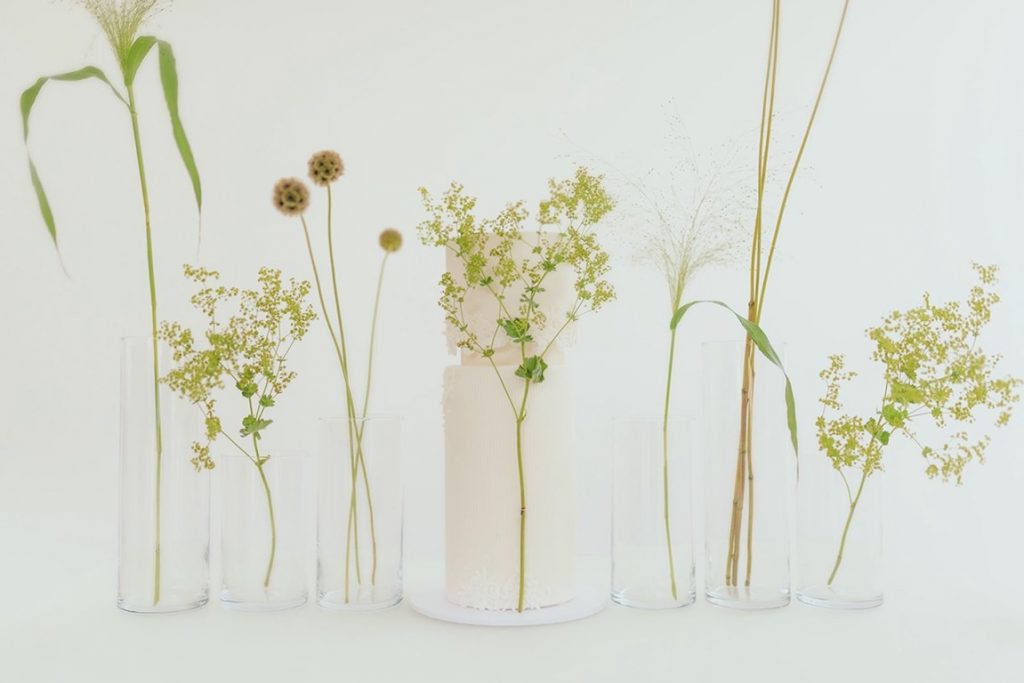 Welcome back to our wedding blog, the perfect place for inspiration and advice for your big day! Last week we shared sustainable air travel and transportation tips when travelling to Ireland for your sustainable destination wedding. Did you love them as much as we did? If you did then get ready for some more as we share sustainable venues, florals, cakes, and stationery this week! Get inspired with these incredible environmentally friendly wedding tips to make your special day magical and sustainable!
Sustainable Wedding Venues in Ireland
Check into your fabulous green wedding venue and start your happily ever after in Ireland! Finding the perfect venue is always an important decision when planning your wedding. Luckily for you Ireland is filled with a rich variety of magical venues, perfect for your destination wedding! To help you find the perfect venue we share some of the most sustainable venues in Ireland in 2022. Choosing the right venue has just become easier with this blog so go check them out! For your convenience, we rated every wedding venue out of 10 to show their sustainability score.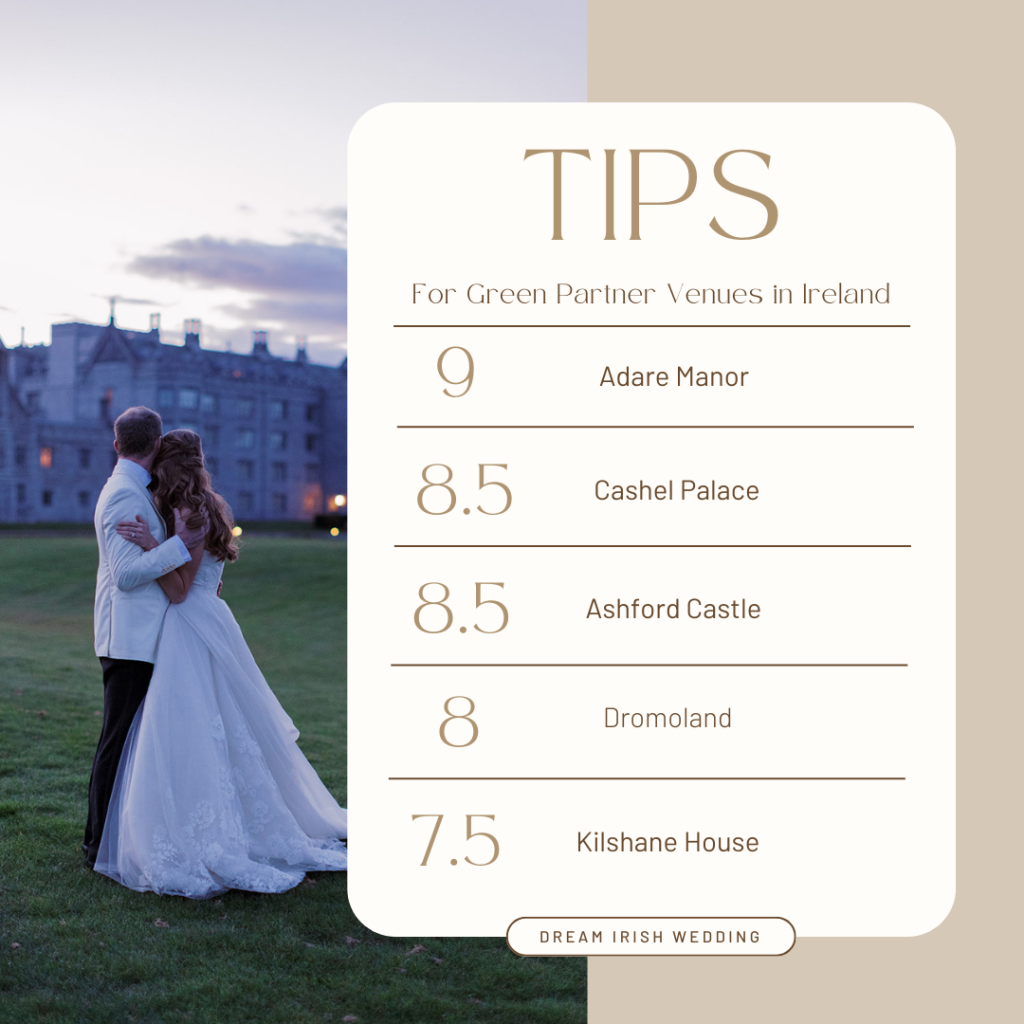 Got curious about one of these green venues but don't know what they look like? Don't worry as we have found these amazing images of the fabulous green venues mentioned in this blog! May these images spark your inspiration to find the right green wedding venue for your sustainable destination wedding in Ireland.
Sustainable Wedding Stationary
Sending out invites for your big day takes a lot of paper, energy and a lot more. What if we told you there are more sustainable and easier options! We listed some great sustainable alternatives for wedding stationary that still looks elegant and perfect for a wedding.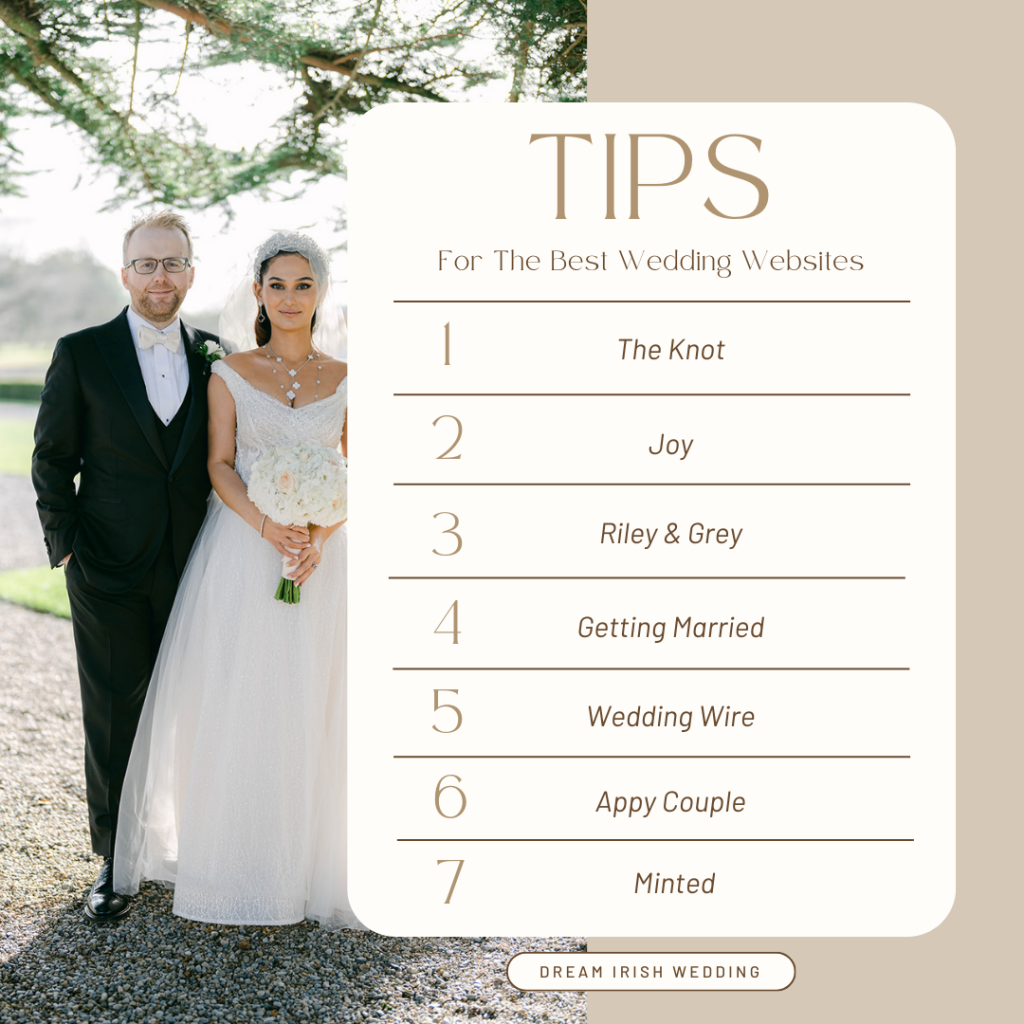 Wedding Websites
Wedding websites are quite popular among couples and a great way to save paper wastage! Wedding websites can be used for information about the wedding, destination or to RSVP, isn't that great?! To make it a bit easier for you we have listed some of the best wedding website services to use.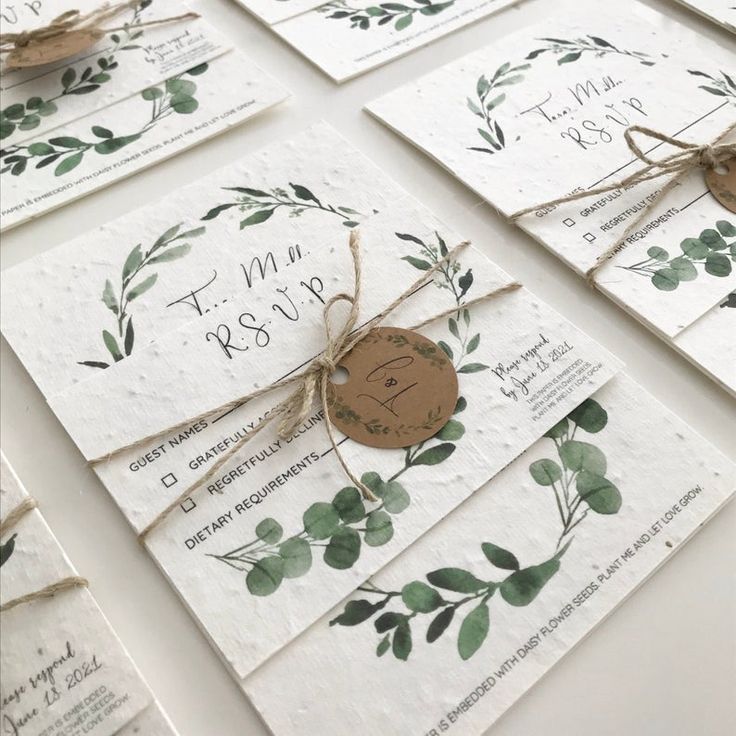 Organic & Recycled Invitations
Another great alternative if you prefer printed stationary is organic and recycled invites with embedded seeds. These lovely cards are embedded with seeds to create new live with each card, just water them! It is great for the environment and gives your guests a lovely keepsake from your wedding.
E-Invites
Living in the digital age means endless possibilities such as E-invites! This sustainable alternative to wedding stationary can be personalized and send through email to each guest. Prevent unnecessary paper wastage and consider sending E-invites for you Save the Date!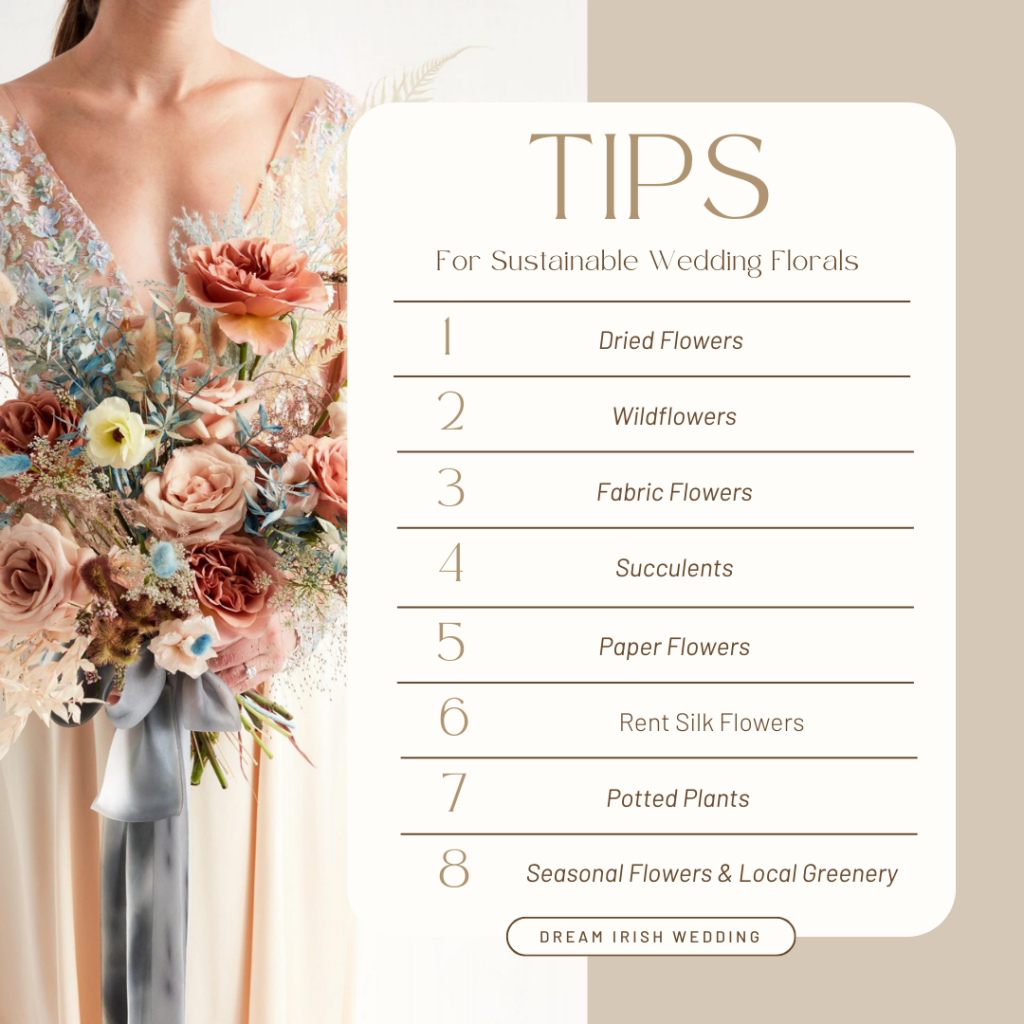 Sustainable Wedding Florals
Who doesn't love flowers at their wedding?! Having flowers at your wedding is great and will look absolutely gorgeous however it's not always great for the environment. Don't worry, we are here to help make your destination wedding sustainable without having to sacrifice on elegance and luxury. We share some sustainable floral options to ensure you can still have the flowers of your dreams!

Of course, there are also alternatives on what to do with your florals after the big day. You can decide to donate or replant your flowers, giving them a second life instead of disposing of them. Finding local vendors who don't work with harsh chemicals can also make a huge impact towards being more sustainable. Did you know that floral foam makes your florals look great but is bad for the environment? Stay clear of the floral foam and go for glass vases instead!
Sustainable Wedding Cake
Wedding cakes, by far the most delicious part of every wedding, wouldn't you agree?! Choosing the right cake is important but so is choosing the right vendor. Especially for you we found the 4 most sustainable cake vendors in Ireland who make delicious and environmentally friendly cakes using the freshest ingredients and decorated with edible flowers!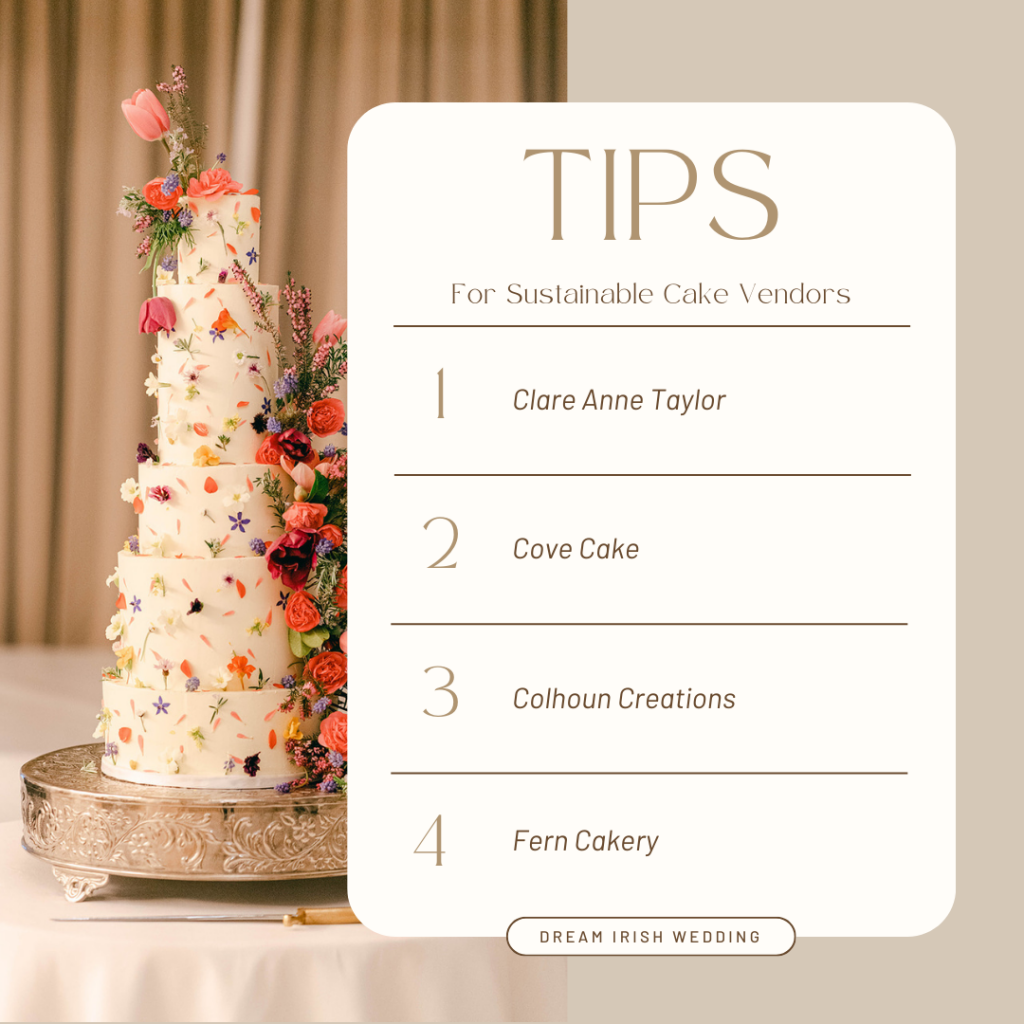 What did you think of our sustainable tips and advice for your destination wedding in Ireland?! We hope we were able to spark your inspiration and help you make more sustainable choices for your wedding in Ireland. The wedding industry is becoming more sustainable every day and we can't wait to see how it continues to grow. Will you be part of the sustainable change in the wedding industry?