It's finally happening, the day you have waited for your entire life! To get the perfect wedding, that you deserve, we share some of the worst wedding faux pas to avoid. Keep in mind when planning your wedding that avoiding faux pas entirely might prove to be challenging. To help you and your finance enjoy a stress-free wedding we share some faux pas to avoid for you, the lovely couple, and your guests! That's right keep reading to learn how you and your guests can make your special day perfect!
Faux Pas For The Couples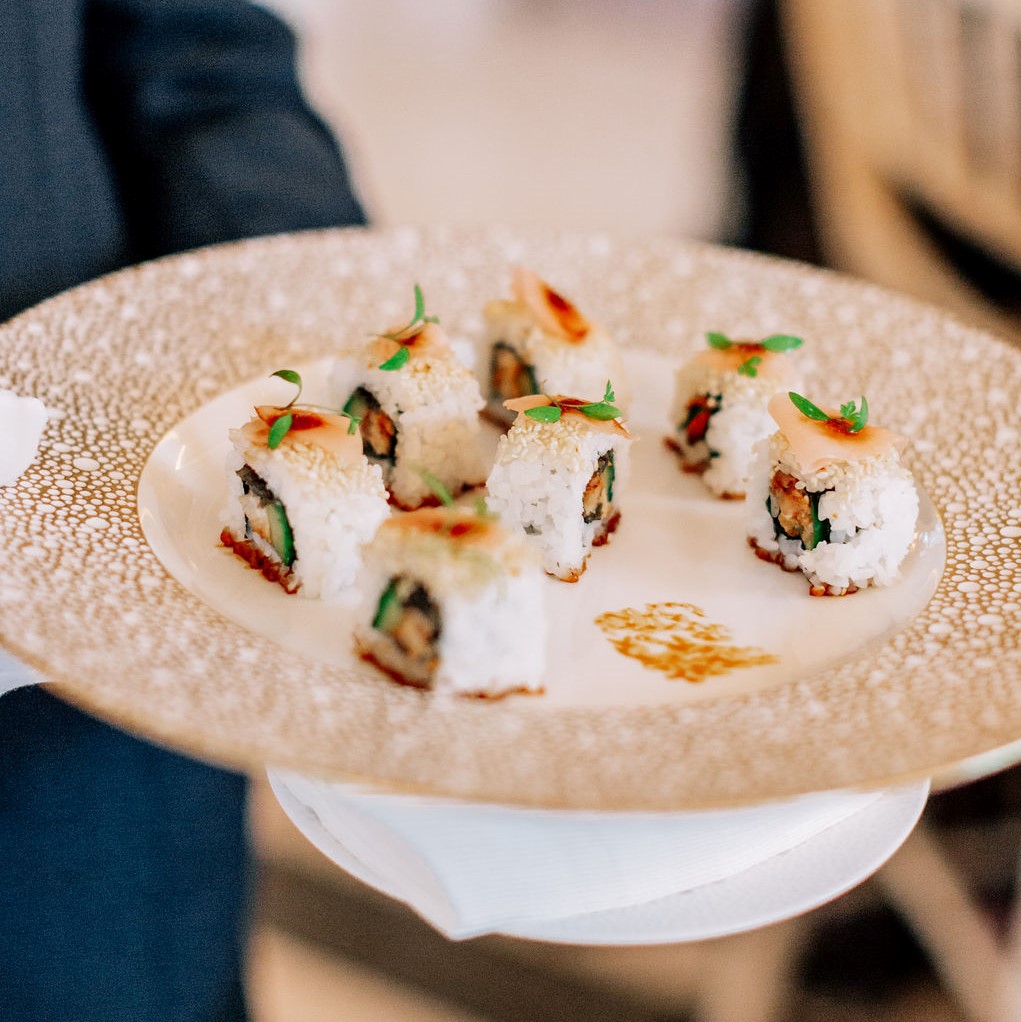 1. Forgetting Your Vendors
During your special day your photographer and other vendors are working their magic to make everything perfect for you and your finance. Forgetting to provide meals for them is therefore considered a major faux pas! This faux pas may be one you weren't aware of but it's certainly an important one. While you are enjoying your special day, as you should, your vendors are working 10-15 hours. Providing meals for your vendors will show them your gratitude and will be greatly appreciated!

Photographer: Studio Brown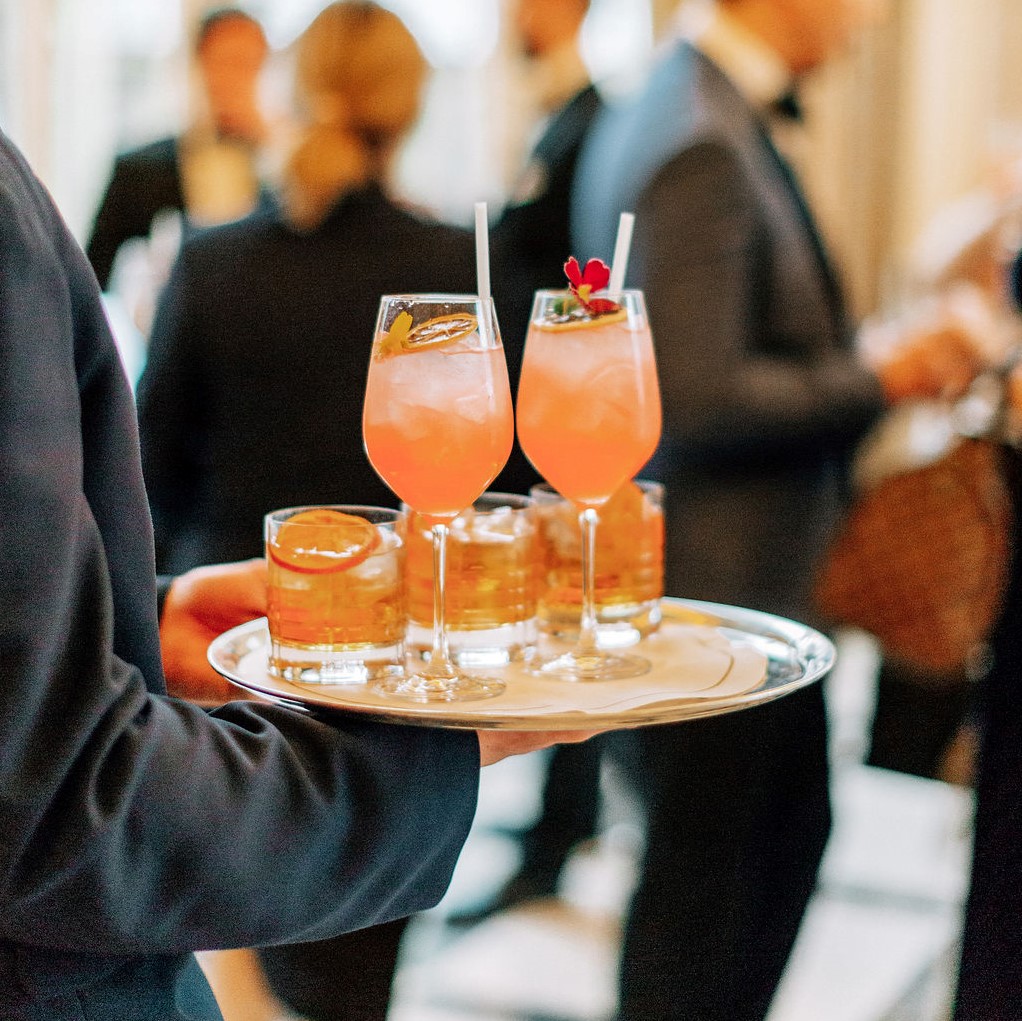 2. The Wedding Gap
The wedding gap is definitely a faux pas you want to avoid. With the wedding gap we refer to the time between the ceremony and reception also known as the cocktail reception. During this time the couple and their bridal party get their photos taken while the guests enjoy some lovely appetizers and bubbles. To avoid having a wedding gap we suggest that your cocktail reception lasts for about 60-90 minutes. Stay within this timeframe and you are sure to avoid this wedding faux pas!

Photographer: Studio Brown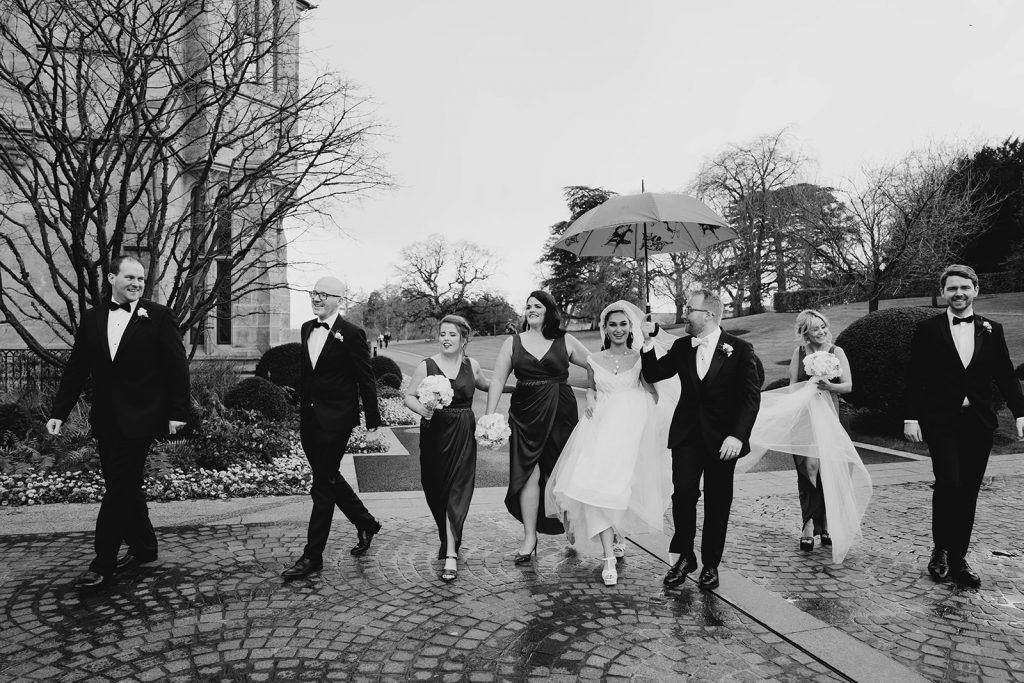 3. No Weather Preparations
Unfortunately, we can't control the weather but something we can control is how we prepare for it! Avoid this faux pas by preparing for all weather on your big day. Discuss options for an indoor and outdoor ceremony as well as reception with your chosen venue to be fully prepared. If you hired a wedding planner they will help you through this process and ensure that every scenario is covered. Being prepared for any scenario will not only help you avoid this faux pas but also impress your guests with the impeccable planning!

Photographer: Story of Eve
4. The Singles Table
Whenever the singles table is considered a faux pas remains unclear. It might be the perfect choice for your wedding, but it may not be for everyone. While we have seen weddings where a singles table was the perfect choice, we believe the choice is entirely up to the couple. You know your guests best after all! If you think it's not the perfect choice for you and consider this to be a faux pas, we suggest spreading your single friends and family to avoid uncomfortable situations.

Photographer: Stelle Yang Photography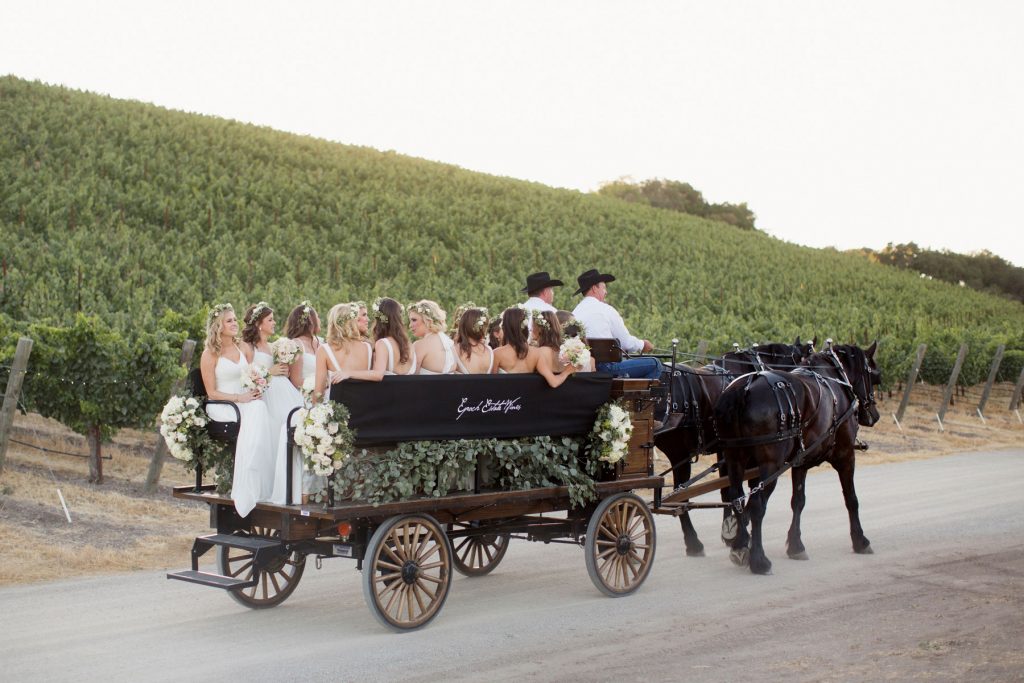 5. No Arranges Transportation
When planning a (destination) wedding, not arranging transportation for your guests can be considered a faux pas. Your guests enter unfamiliar territory to celebrate your special day and might be confused finding their own transportation. Helping your guests, as a thank you for coming to your (destination) wedding, by arranging transportation to the venue will be greatly appreciated! We suggest it might help to reach out to your guests and offer your assistance to whomever desires it. Need professional assistance to avoid this faux pas? We would be delighted to guide you in the right direction together!
Photographer: Lanny Ziering
Faux Pas For Guests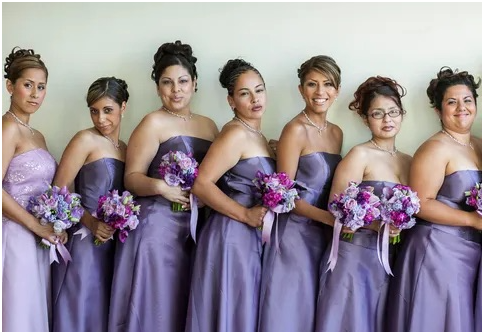 1. Imposter Bridesmaid
This wedding faux pas might be challenging to avoid but not impossible! Choosing your bridal party always comes with the decision of who to include and sometimes you unintendedly hurt someone by leaving them out. You might like to be selective of who you tell your colour palette for the bridesmaid's dresses, or you might find yourself with an 'imposter bridesmaid'. You never know if someone shows up in a similar dress to match your bridal party or if it is just a coincidence!

Photographer: Lanny Ziering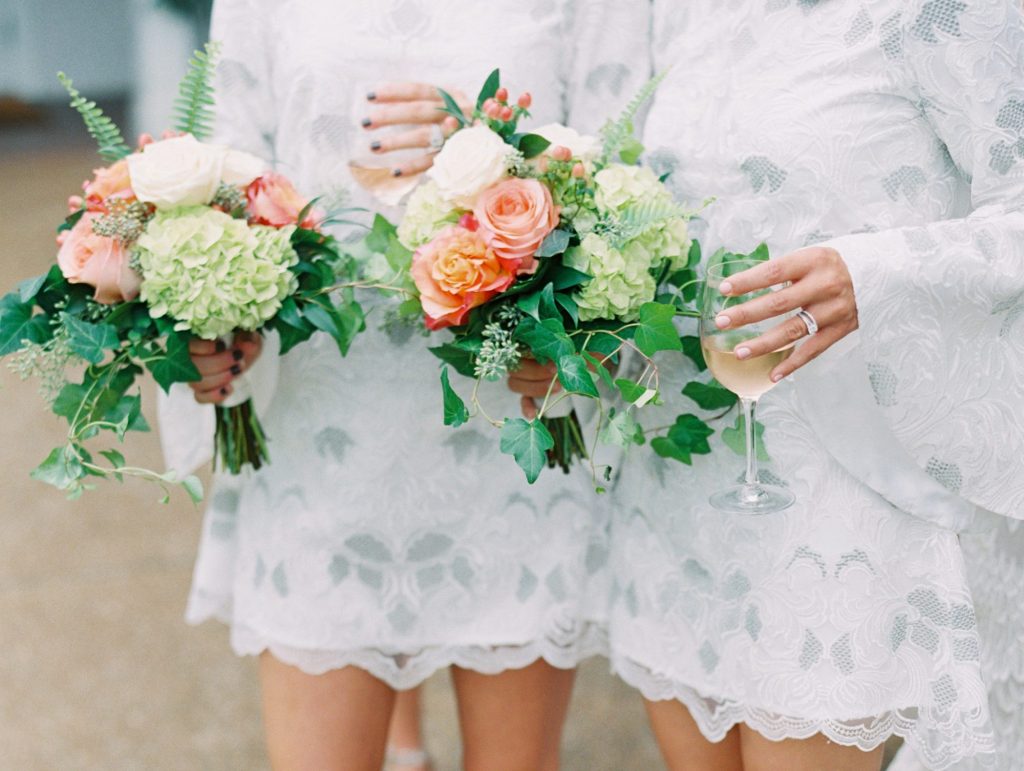 2. Dress Code Error
Can you wear white to someone's wedding yes, or no? If you ask us, we believe it is entirely the couple's decision whenever or not guests can wear white. The best thing to do to avoid this faux pas is to ask the couple about their dress code and stick to their choice, they have one for a reason! Some couples don't mind if guests wear white but that is rare and usually only happens if the bride wears a different colour. Probably best to be a respectable guest and avoid this faux pas by sticking to the couples desired dress code.

Photographer: Clary Pfeiffer Photography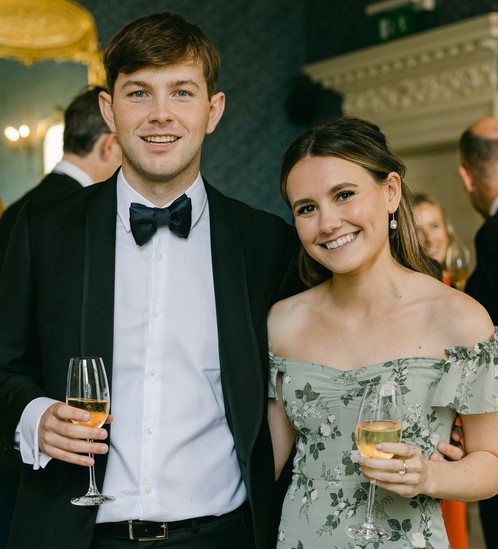 3. Surprise Plus One
Surprises are great unless it's a surprise plus one that you did not mention on your RSVP. This is a big faux pas as it can cause the bride and groom unnecessary stress on what is supposed to be the happiest day of their lives. Bringing a plus one to a wedding is great and to ensure they have a seat assigned at a table it is proper etiquette to RSVP 'plus one'. The couple will greatly appreciate this gesture and will welcome you and your plus one with open arms to celebrate their special day together. To avoid this faux pas and RSVP accordingly within the given timeframe you can make a note in your calendar so you will not forget!

Photographer: Story of Eve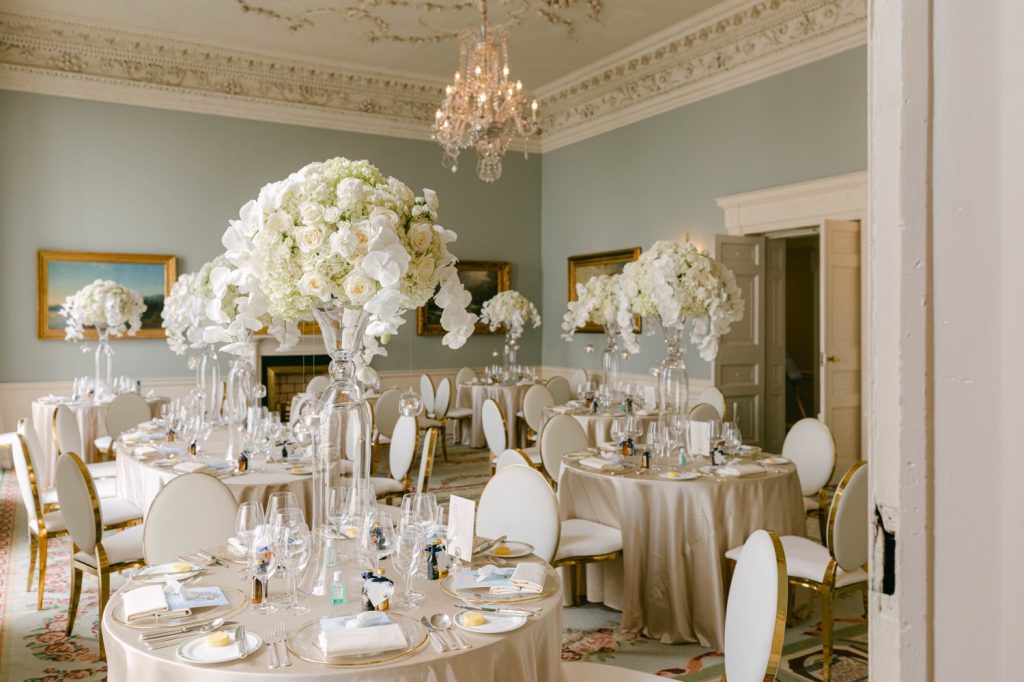 4. The Price Is Right
A faux pas you definitely want to avoid is trying to guess how much is invested into the wedding. This faux pas is considered disrespectful towards the happy couple which is why we gently encourage you to not express this curiosity. It is okay to be curious, who wouldn't be, but try to keep it to yourself as it will make the wedding much more enjoyable for everyone. As a guest you only have one task and that is to enjoy the lovely celebration you were invited to be part of!

Photographer: Story of Eve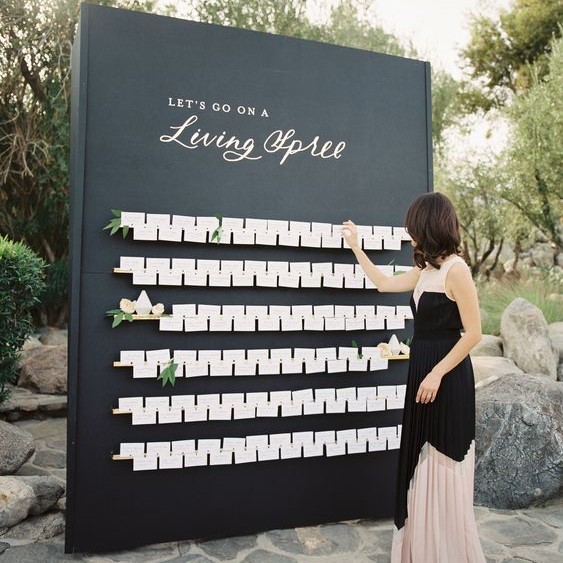 5. 'Improve' The Table Plan
This faux pas might be the worst and stressful one a guest could do! During the planning process the bride and groom spend a lot of time creating their table plan. Matching the right guests is not always easy and when guests start to 'improve' the table plan it causes serious frustration. While an escort table or table plan looks spectacular some guests think it's the perfect opportunity to change their seat to a more desirable table, changing the entire table plan for other guests! Be a good guest for the lovely couple and leave the table plan as is.

Photographer: Abby Jiu Photography
What did you think of these wedding faux pas? Did you know them already or did you learn something new? Either way we are delighted that we got to share them with our lovely audience. We wish you the best of luck on your journey down the aisle!!
Thinking about a destination wedding in Ireland or would like to hire our services? Don't hesitate and contact us to start your happily ever after together!