With a breathtakingly stunning backdrop weddings at Dromoland Castle are very special . Let us take you on a journey through Dromoland Castle and show you why Dromoland Castle could be the wedding venue for you!
Overview of Dromoland Castle
Dromoland Castle has been welcoming guests since the 16th century the ideal wedding venue for the couple looking for an Irish royal wedding, with wonderful heritage and luxury!!
Looking for a venue where you feel at home? Our past couples loved Dromoland's lavish décor, delicious food, fabulous surroundings,magnificent bedrooms and all felt right at home there.
Behind their warm Irish welcome is the belief that every guest is royalty. There is so much for your guests to do in the lead up to the wedding including a stroll on the 450-acre estate, play golf on the world class course, take afternoon tea by a roaring fire, relax in the intimate spa and enjoy some falconry.
Weddings at Dromoland
At Dromoland Castle they know that your wedding is your once-in-a-lifetime moment…Your happy ever after.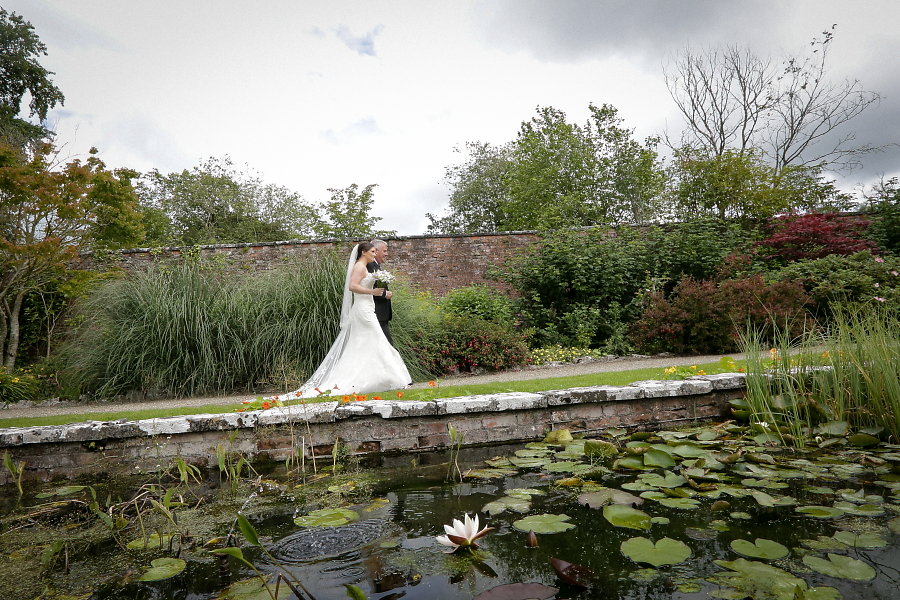 Here at Dream Irish Wedding we love working with one of Ireland's most magical address, Dromoland Castle as it promises history, grandeur and luxury all wrapped up in a truly bespoke experience. With the help of the wedding team at Dromoland Castle we're here to help you plan the most beautiful of wedding celebrations. Together we are a team of dream weavers… romantics… perfectionists.
What does Dromoland have to offer you on your wedding day?
Wedding Feast
Noted for sensational cuisine, your Dromoland Castle wedding feast will be complemented by unparalleled service, luxurious accommodation, gorgeous views and the dreamiest settings for your photos.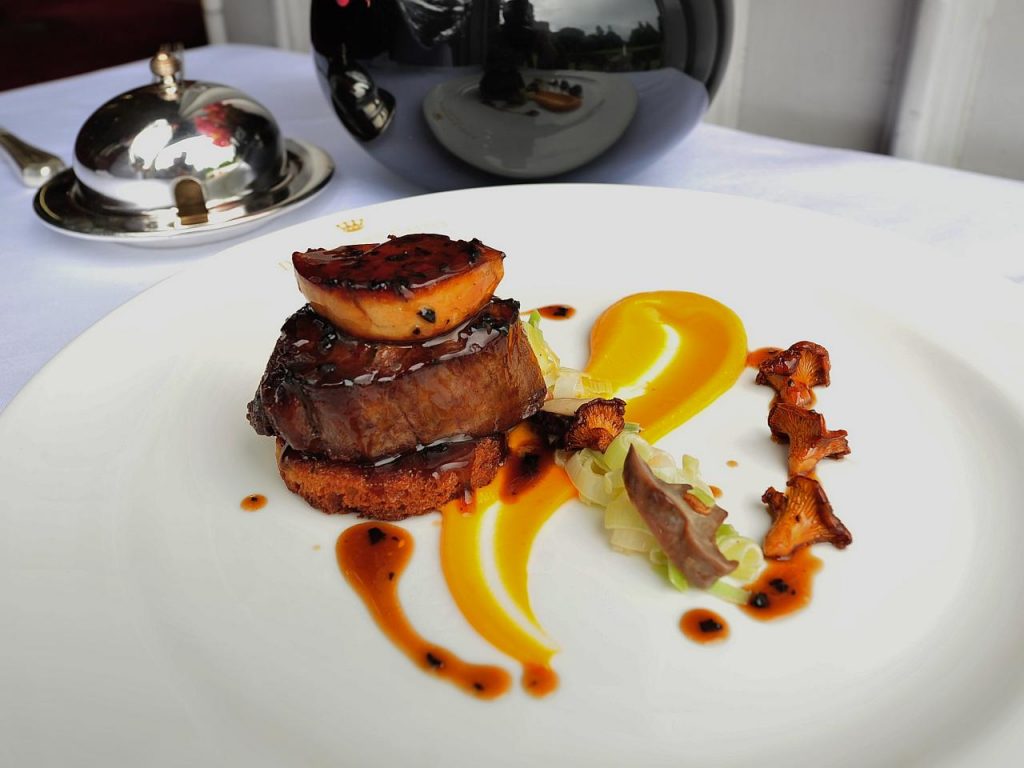 Sustainability / Gardens
Looking for ways to counteract travel miles created at your destination wedding? Dromoland can help by creating moments of happiness in harmony with nature: woodland trails and walks, beautiful vegetable and walled gardens, tree planting program, chefs sources regionally grown ingredients for the kitchen, the unique natural SPA or numerous activities for the outdoor enthusiasts.
On the Estate, Dromoland also has their own Honeybees. These bees have several environmental benefits & also provide the Hotel with Fresh Honey . Here at Dream Irish Wedding we know that "honey is sweet but love is sweeter" so why not consider giving our wedding guests a pot of honey as a wedding favour!
Amenities at Dromoland Castle
Golf
Many of our destination couples here at Dream Irish Wedding look for activities they can partake in with their wedding guests on the days coming up to the wedding if golf is your thing Dromoland has one of the finest parkland courses in Ireland and a club house ideal for welcome /rehearsal dinners .
Spa
For the bridal party & guests looking for something a little more relaxing a visit to The Spa at Dromoland Castle is a must. Taking some time away from the stresses of wedding life as you surrender to the pleasures of the Dromoland soothing and luxurious treatments.
Wedding Day Set Up at Dromoland Castle
The majestic Brian Boru Hall offers a regal, impressive and elegant location.
Vaulted ceilings, floor-to-ceiling windows and a sweeping staircase, the Kincora Gallery sets the tone for a seriously special wedding ceremony .
A private patio is the perfect spot for al fresco cocktail reception, or perhaps you'll prefer the grandeur of the Brian Boru balcony for champagne and canapés.
Looking for an outdoor wedding ceremony? Why not Declare your love in the most romantic of settings, the beautiful Walled Garden? The intimate Walled Garden is an enchanted choice for spring and summer ceremonies.
At Dromoland Castle the team help their couples have a fairytale wedding in a luxury castle full of heritage and splendour surrounded by their family & friends from far and near.
We hope on reading our blog you figure out everything you need to know to plan a destination wedding in Ireland at one of our preferred castles.
Don't hesitate to contact Michelle with your queries!
Contact Us: info@dreamirishwedding.com
Other Blogs you may be interested in
Top 8 Ways To Offset Travel Miles Created At Your Destination Wedding