Wedding season is in full swing, which means you may be looking at wearing more formal attire than normal. If you have received an invitation to a wedding and the dress code is "Black Tie" you might ask yourself what should I wear? You've come to the right place for help. In today's blog Black Tie Attire Explained: What You Need To Know we are using our expertise to ensure you are best dressed!
Men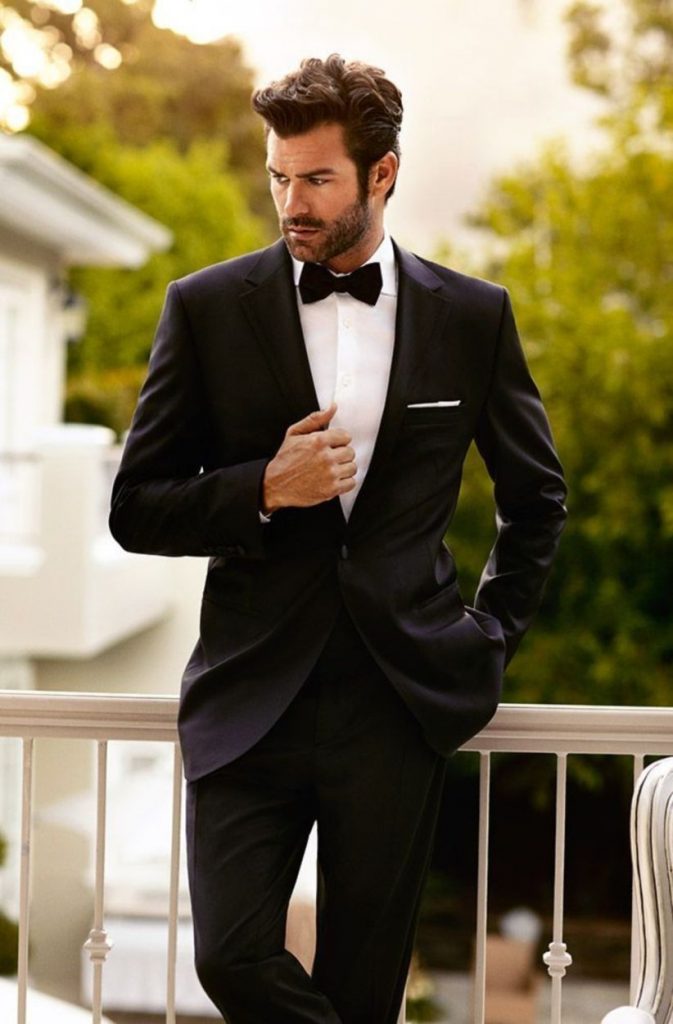 Questions that pop up in your head: Do I need a cummerbund? What kind of socks should I wear? How do I wear my hair? What even is a cummerbund? It might seem overwhelming at first but you can never go wrong with classic elegance. The combination of slim-cut black suit, white shirt and perfectly tied bow tie is eternally chic and so simple.
The Suit
There's really nothing as sophisticated as a man in classic black tie. He should wear a dark dinner jacket (also known as a tuxedo jacket) and matching trousers. The jacket should be single-breasted or double-breasted with no vents, silk peaked lapels (or a shawl collar) and covered buttons. A fitted suit is always the way to go but avoid anything that clings anywhere.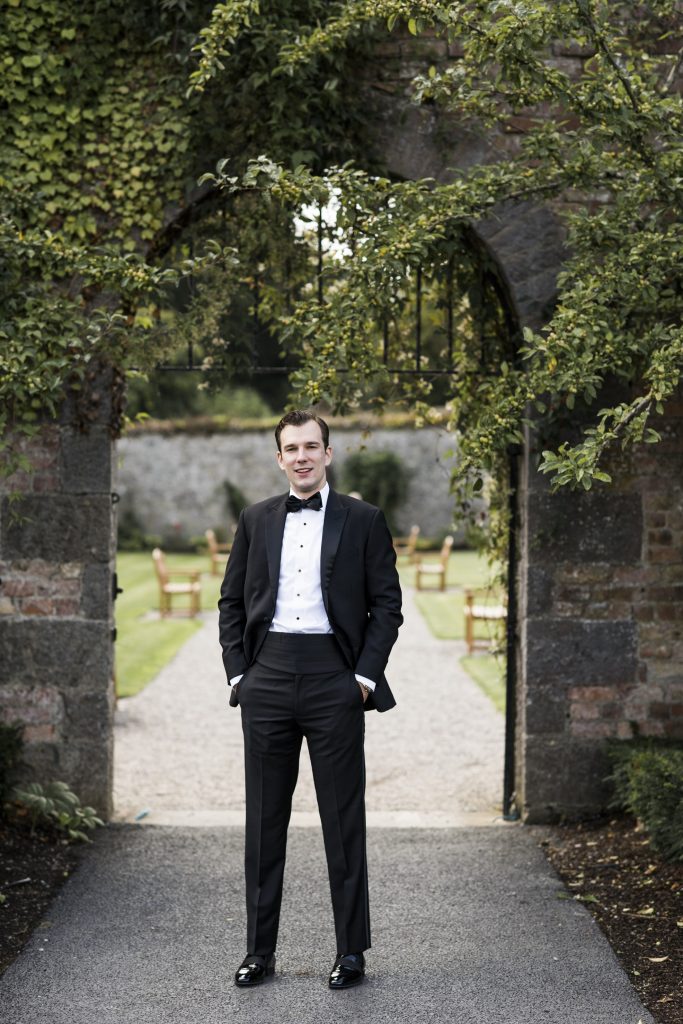 The shirt
A black tie shirt, also known as a dress shirt, one that's traditionally pleated and takes cuff links on the sleeve.
Shoes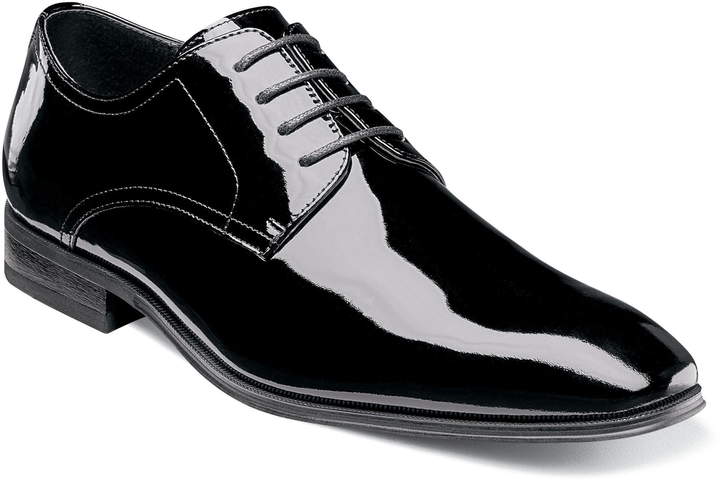 The look needs to be a step up from the smart every day. Something black and patent is classic and comes off well against the formality of the suit. Velvet slippers are fine too.
Bow tie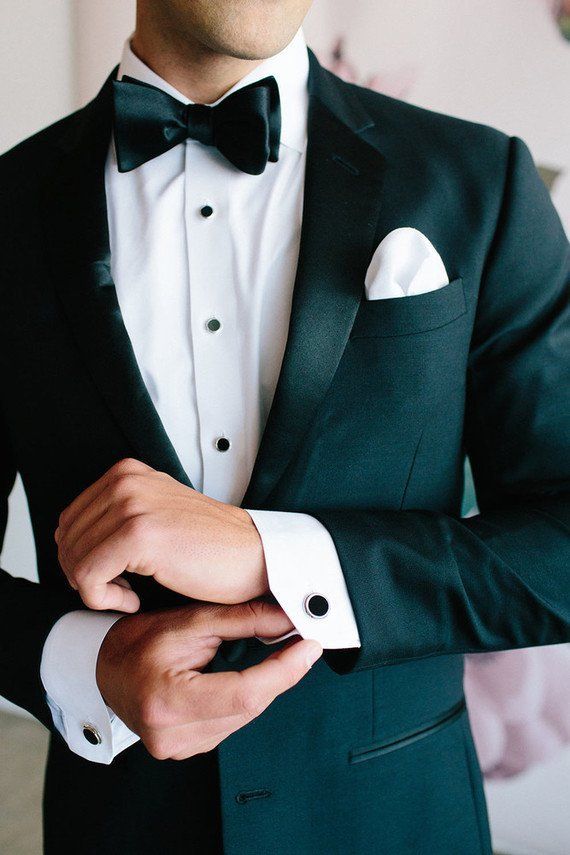 Colour deviation is accepted, if it works. Never can it be white which is saved for the white-tie event. Nevertheless, it should be hand-tied but don't leave it until the day to try tie the hand tied tie practice and or have your best man practice in advance of the day !
Cummerbund and Waistcoat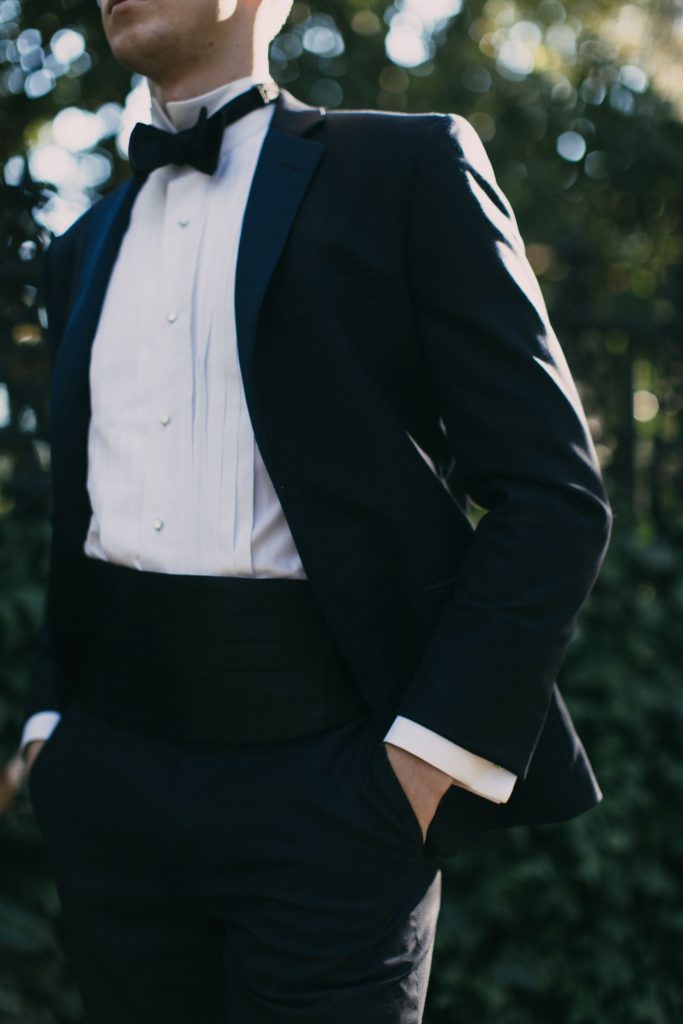 It's not a staple, but it does show you respect the dress code and have done your research. One of the forgotten most important rules of black tie is hiding the waist. A cummerbund is not the only solution, as a waistcoat keeps things sophisticated while providing the same.
Accessories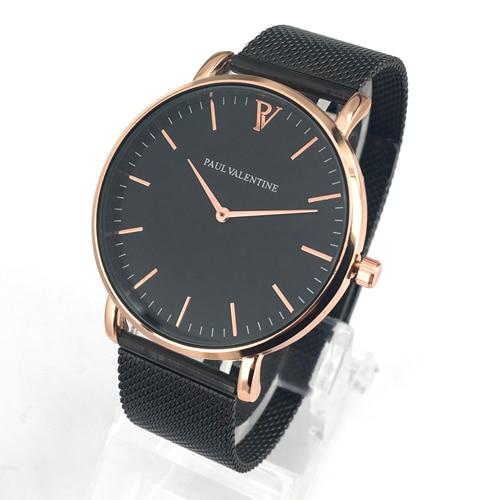 Ideally you should have a watch which is slim, gold ideally, and on a black alligator strap. Socks are considered a must have. Make sure your shoe fits and always go black – unless you can handle the controversy that comes with wearing a coloured sock. The same simplicity applies to cufflinks and pocket squares: nothing fancy.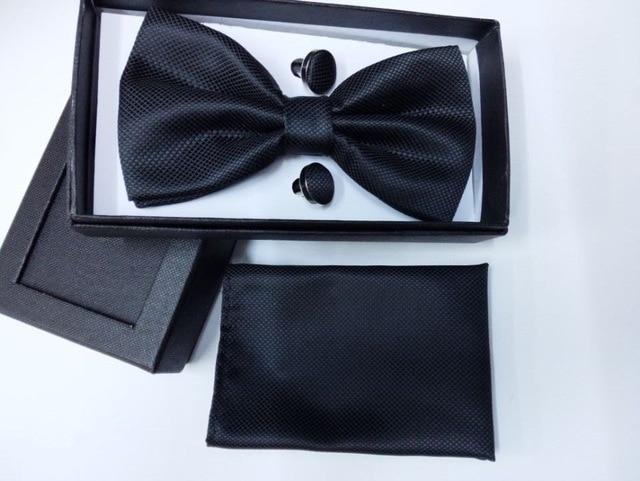 Hair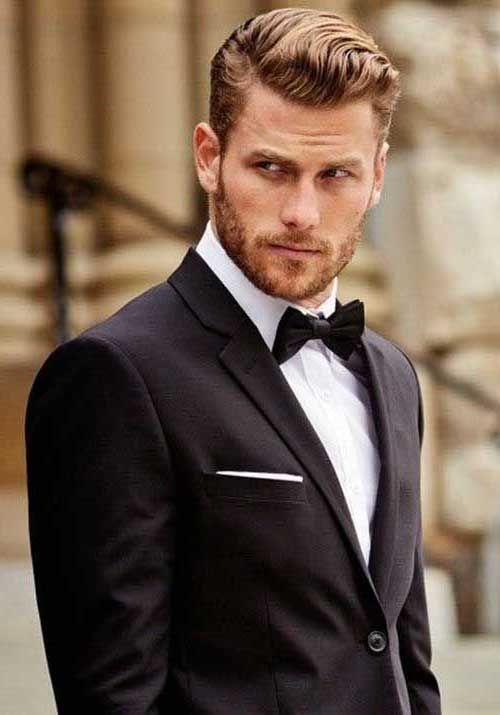 Your hair should be off the face and more precised than you'd normally wear it so either swept back or to the side.
Women
The famous "Black Tie" invitation arrives at your door and you might get all excited about adding new outfits to your wardrobe. This is the opportunity for you to look your most gorgeous and feel like a princess!
The dress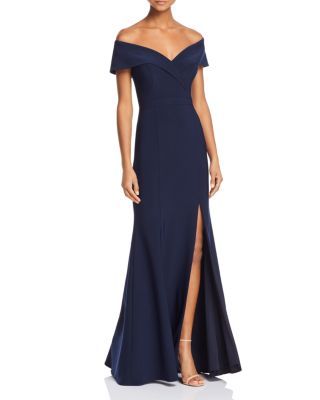 A dress can be full length or knee-length, but no shorter, and should only reveal a little décolletage. The colour palette consists of dark rich shades like jewel tones, metallics, black or brown. Another option for black-tie affairs: Chic separates, such as a silk blouse with a full satin skirt.
Fabrics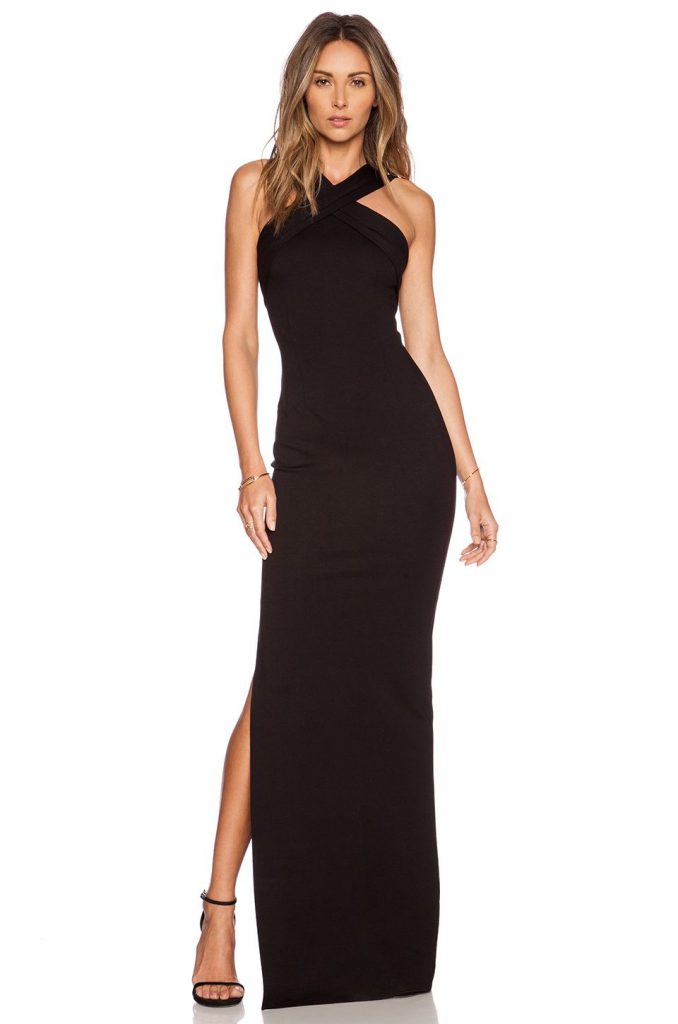 What applies to the colours goes for the fabric as well: opt for rich silky fabrics like chiffon or organza, as opposed to shiny satin or anything too stretchy, and always keep embellishments to a minimum.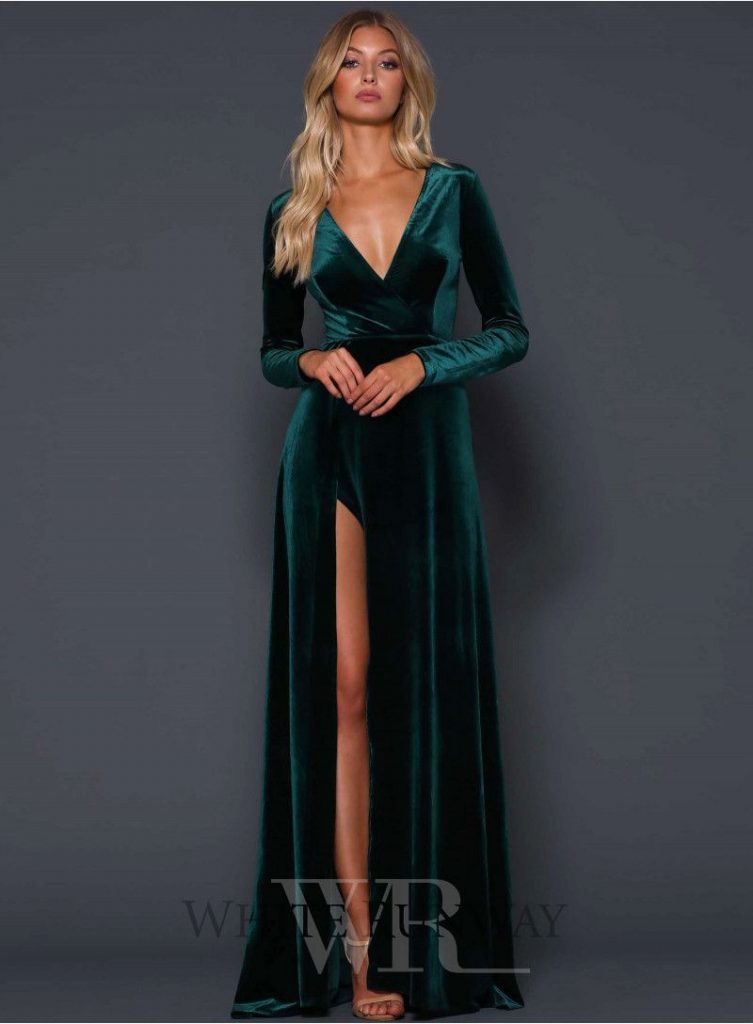 Shoes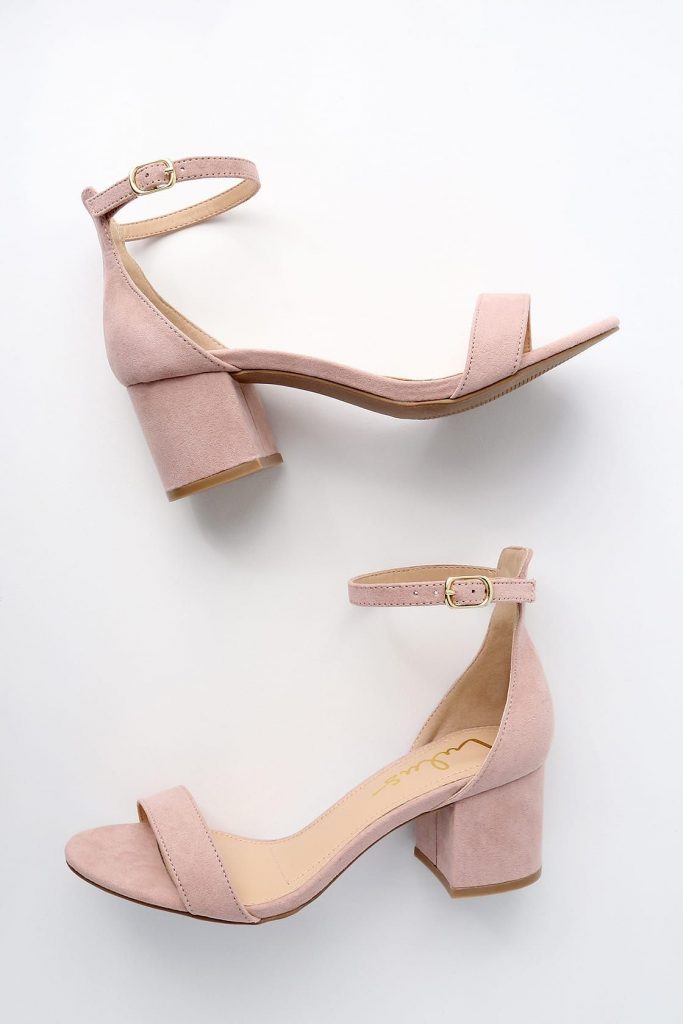 Since most women tend towards a full-length gown worrying about the shoes is not necessary. Make sure you're able to walk in them all day and look for colours that match your dress or outfit.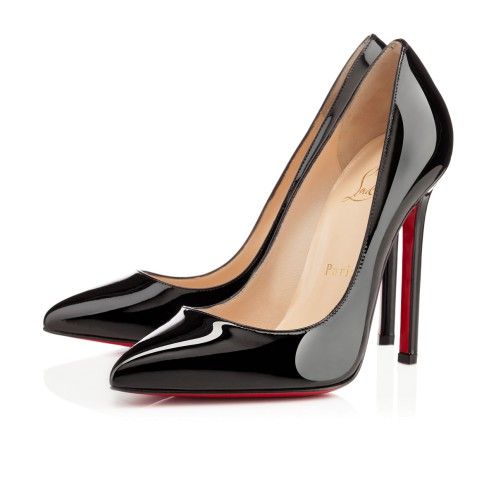 Jewellery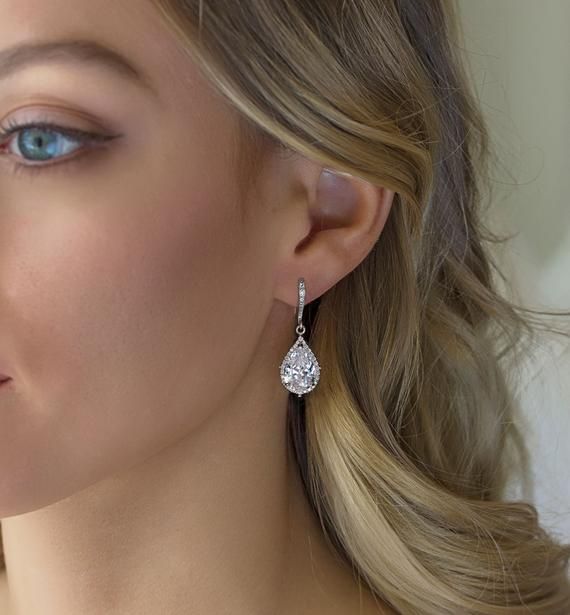 Costume jewellery or simple bracelets and necklaces are most appropriate, instead of anything too bling. Here goes: less is more.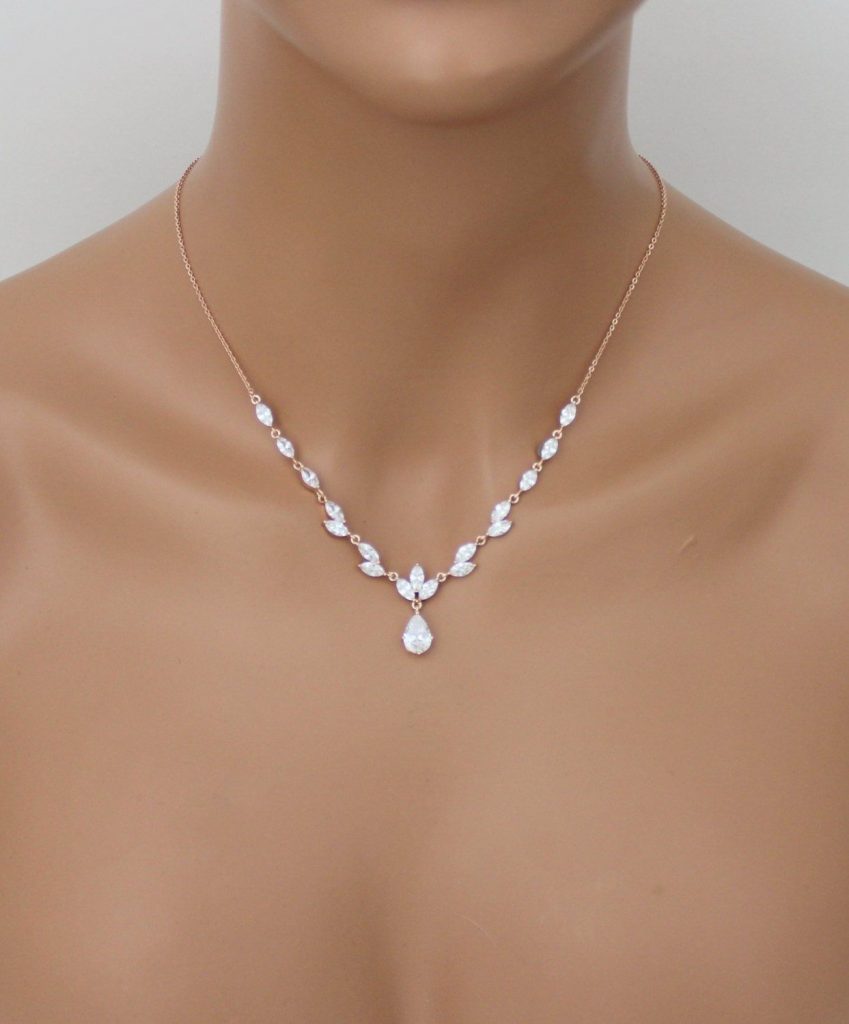 Hair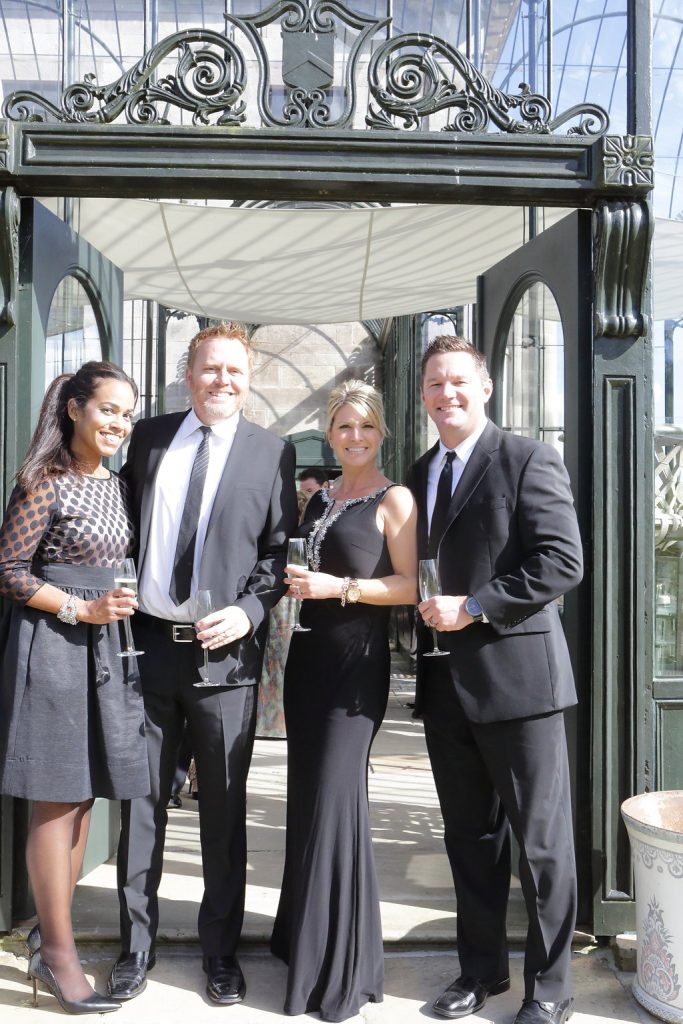 While most go with a polished and elegant look of an up do wearing your hair down in soft curls or a side swept is also an option.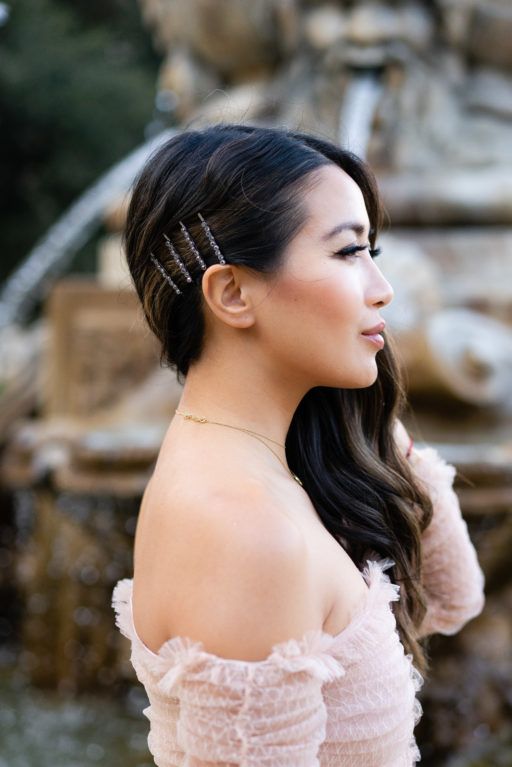 During Colder Seasons
In colder months go for a classic black or charcoal-grey overcoat and pass on the parka. Sadly, your down jacket, regardless of how cold it is outside, just does not fit the occasion. Women should feel free to mix in pastel hues, especially for summer weddings. Top it off with a chic shawl or cashmere wrap and you're good to go.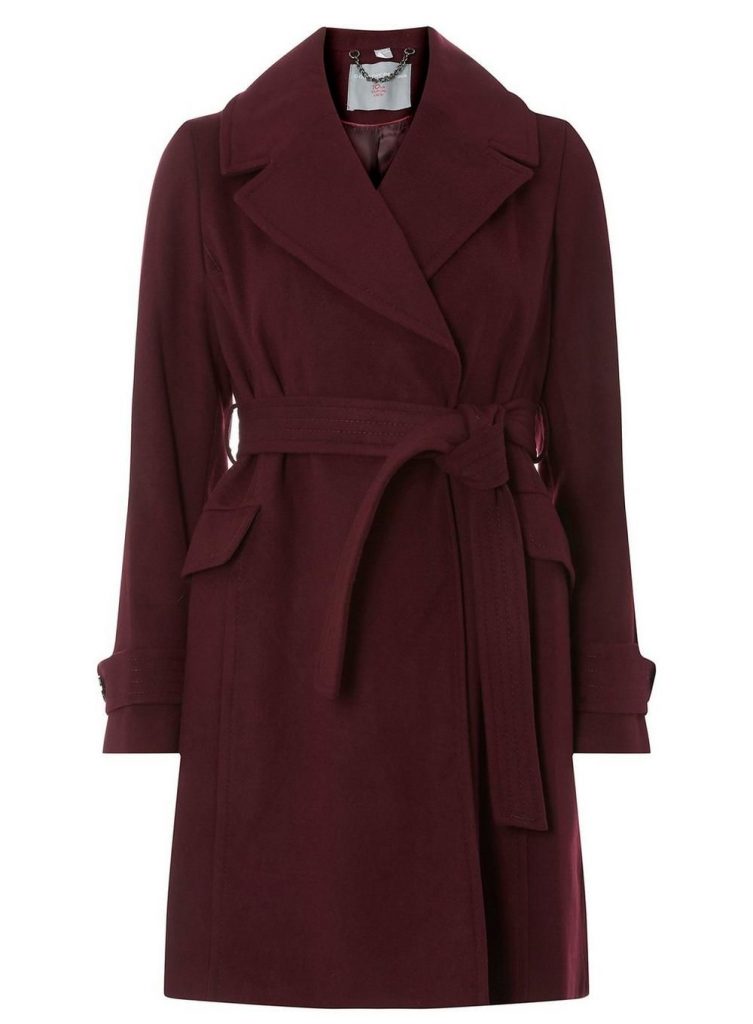 If you're tying a bow tie for the first time and need some guidance than click here for a step by step video!
We hope our post Black Tie Attire Explained: What You Need To Know helped you. Get in touch with us today – we have many other fashionable ideas to make your dream wedding unique!