If you are you are having a wedding in Ireland and would like to have some Celtic traditions as part of it todays BLOG is sure to give you lots of ideas " Top Tips for a Wonderful Celtic Themed Wedding in Ireland".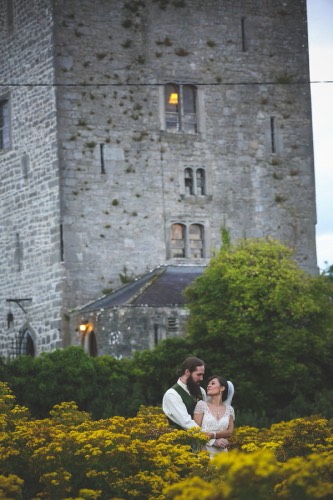 HISTORY OF A CELTIC WEDDING
Celtic weddings were simple and meaningful. Their weddings often took place outside with nature to bless the union. Nature was very important to the Celts.
Modern couples can take some of these meaningful beliefs and incorporate them into their wedding ceremony by using some of the old Celtic rituals, traditions and symbols.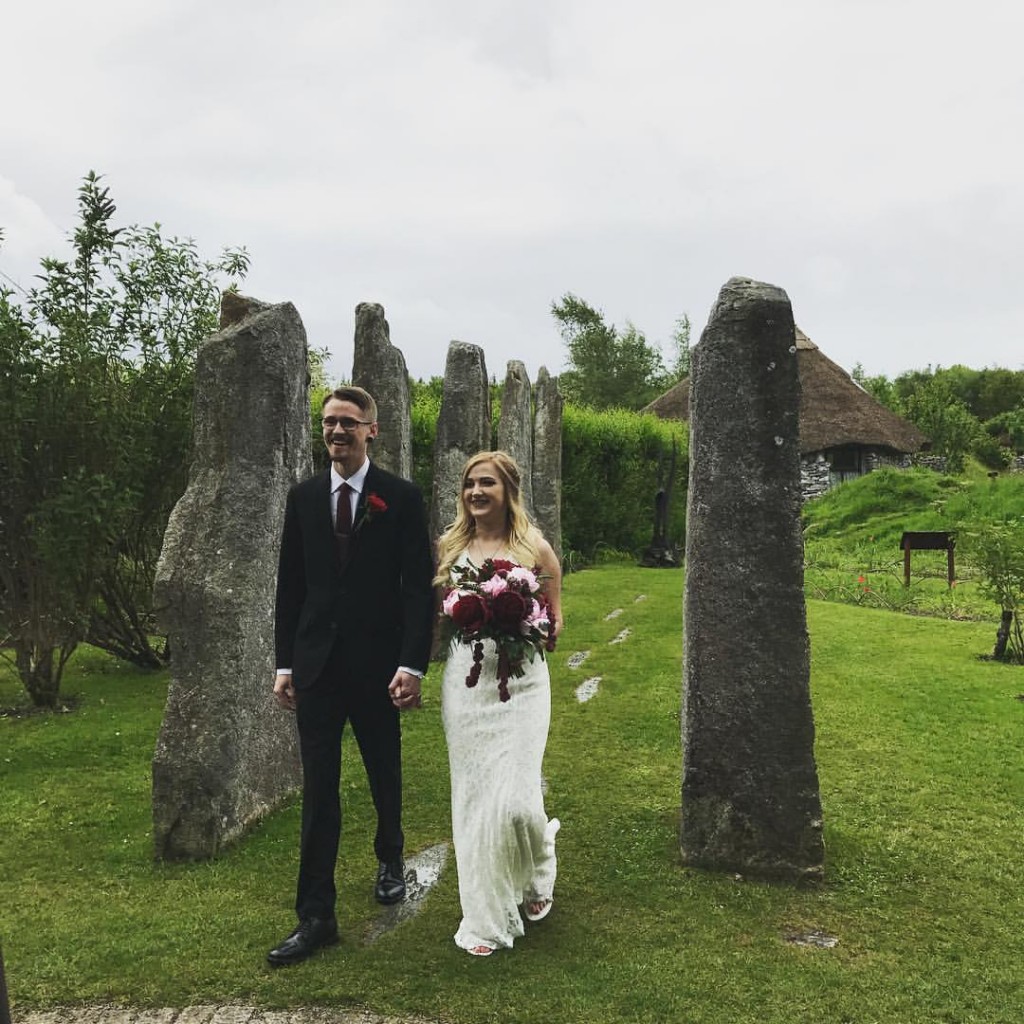 TRADITIONS, SUPERSTITIONS & FOLKLORE
Did you know the word bride is celtic? The term bride is Celtic in origin and refers to Brigid, an exalted goddess of Celtic lore.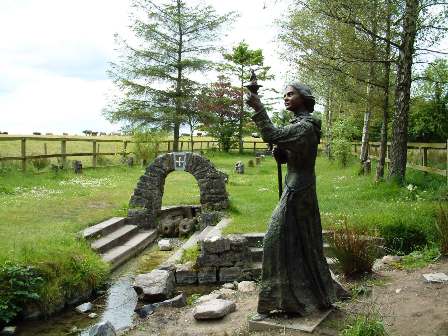 Something old, something new, something borrowed, something blue and a sixpence in your shoe…
The Victorian rhyme and wedding tradition is popular in Ireland. Blue is considered a lucky color in Ireland, something borrowed from a good friend to symbolize friendship, a bridal handkerchief is usually something new for good luck, something old is the connection to family, and the sixpence so you will always be well off financially in your marriage.
Bridal Bouquet
Tuck a sprig of shamrock into an Irish bouquet thought to bring good luck.
Flowers can include wild from the local terrain as well as more cultured, example: Bells of Ireland, Heather and Hydrangea.
Irish wedding coin
During the marriage ceremony, the groom presents his bride with a silver coin and says, "I give you this as a token of all I possess." The coin symbolizes his willingness to share all that he has and will have in the future.

Why the brides stands to the left of the groom?
Did you ever wonder why the bride in modern weddings stands to the left of the groom? Many marriages in ancient times were by capture, not consent. Taken by force, the reluctant bride would be held by her groom to be with his left hand so he could fight off the bride's family as well as other warriors with his strong right arm.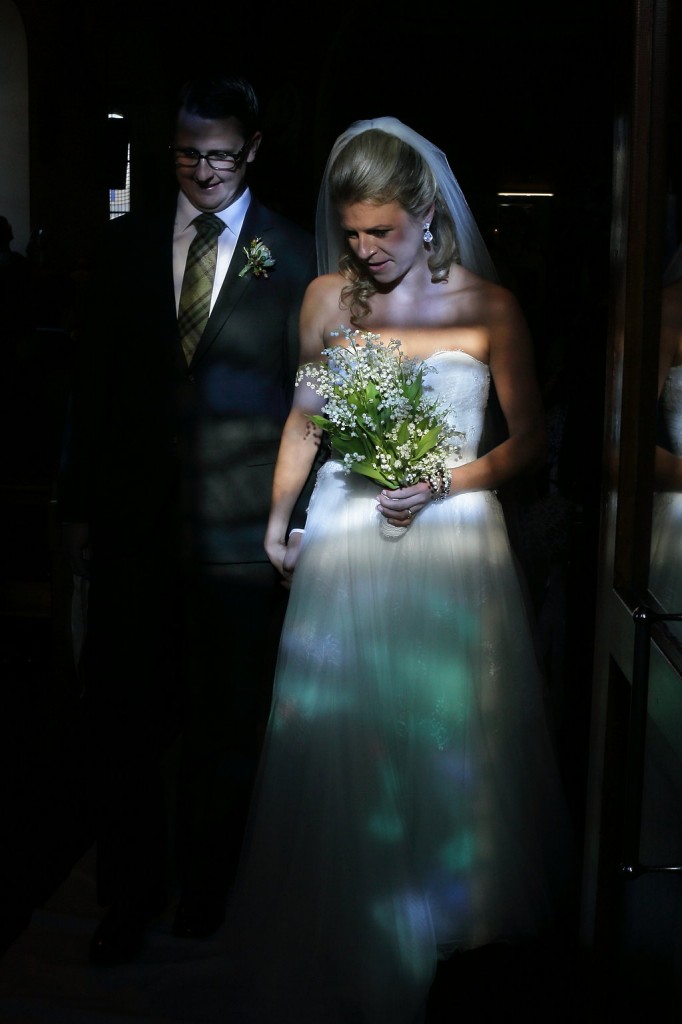 Wedding veils
A bride would be veiled to hide her away from evil spirits and from fairies who would steal her for her fine dress. A veil was also thought to represent purity and chastity.
The veil is a very old tradition. Before the bride is veiled she is a maiden. When she wears her veil she becomes a goddess in her own right, she takes on her mystery and feminine powers. When she is unveiled by her groom she returns to this world changed as her old life has ended and a new one begins.
Wedding attire
Coloured bridal dresses were popular, and many men wore kilts in past weddings. For the man not accustomed to this practice, he may be more comfortable in a tuxedo vest in plaid. Bridesmaids dresses can even be found in plaid. A plaid wedding often looks nice outdoors, in light shades of greens and other pastels. For a winter wedding, deep hunter greens, burgundies, and navies make a nice colour palette for a plaid-themed wedding.
The Last Stitch
From Co. Cork, comes the tradition of making the last stitch on the bride's gown on the day of her wedding for good luck.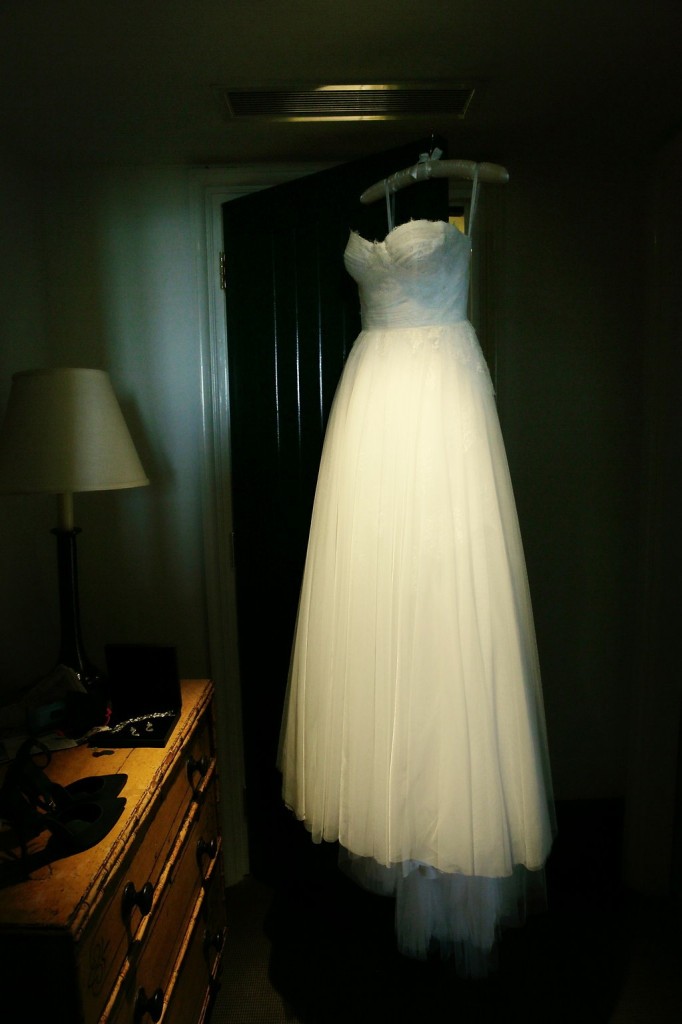 Carrying a horseshoe
A  horseshoe for good luck has also been associated with Celtic weddings. Since a heavy horseshoe can be a bit awkward, you might want to consider stitching a horseshoe to the hand fasting wrap or the inside of your dress. This charming tradition is based on the resemblance of the horseshoe to the crescent moon, an ancient symbol of fertility.

CELTIC SYMBOLS & THEIR MEANINGS
Celtic Harp
Based on the ancient lyre, the Irish harp is one the world's oldest instruments. The ancient Irish Kings employed harpists to entertain them. At one sad point in Irish history conquering invaders made it illegal to possess an Irish harp in an attempt to kill the "Irish spirit". Greatly honored, the harp is the national emblem of Ireland.
Celtic Knots
The interlacing lines of the Celtic knot stands for "no beginning, no ending, the continuity of everlasting love" and "binding together or intertwining of two souls or spirits". As the Celts believed in reincarnation, some interpret Celtic knots as various lives of one soul woven together on its path to light.
The Claddagh Ring
In the early 16th century, an Irish man by the name of Richard Joyce was fishing off the coast of Galway a week before he was to be married when his boat capsized. Richard was captured by pirates, taken to West Africa and sold into slavery to a Moorish goldsmith.
Richard escaped and returned home to Ireland to find that the girl he loved had never married. Richard shapes a unique ring for the girl he left behind. The ring represented three symbols: the hands signifying: friendship, holding a heart signifying: love, topped with a crown for loyalty.
Richard and his love married and settled in the Village of Claddagh.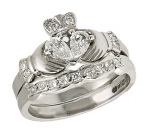 The custom is if single you wear the ring on the right hand facing out, you wear it facing in if spoken for. On the left hand you wear the ring outward meaning you are engaged. During the wedding ceremony the ring is then turned inward to signify the final devotion of the heart in marriage. The Claddagh symbol can be incorporated into your modern wedding on invitations, decorations, etc.
Now that you are equipped with lots of TIPS for your Celtic Wedding time to contact us to begin planning your #Wedding in #Ireland!
Contact Us Now : info@dreamirishwedding.com