I think we can all agree that brides want to look fabulous on their special day. Especially for you, our lovely brides, we share the newest bridal trends for 2022/2023! This week we focus on the haute couture wedding gowns straight from the runway. Inspired by the 2023 Bridal Fashion Week, we listed some of our personal favourites and gorgeous bridal shoes to match! Check out these gorgeous designer gowns and shoes, fall in love and tell us your favourite!
Bridal Gowns – 2023
Blue Hues
Aren't they mesmerizing? The soft blue tones complement your beauty in a unique and elegant way. As seen in the 2023 Bridal Fashion Week, blue toned dresses are leaving their mark and we are loving it! Designer Ines Di Santo has been creating blue designer gowns straight out of a fantasy, wouldn't you agree?! Of course, every bridal designer is incredibly talented, and more are joining this trend every day. Getting married in 2023 and looking for a unique dress? This trend may be the perfect choice for you to find your perfect dream dress!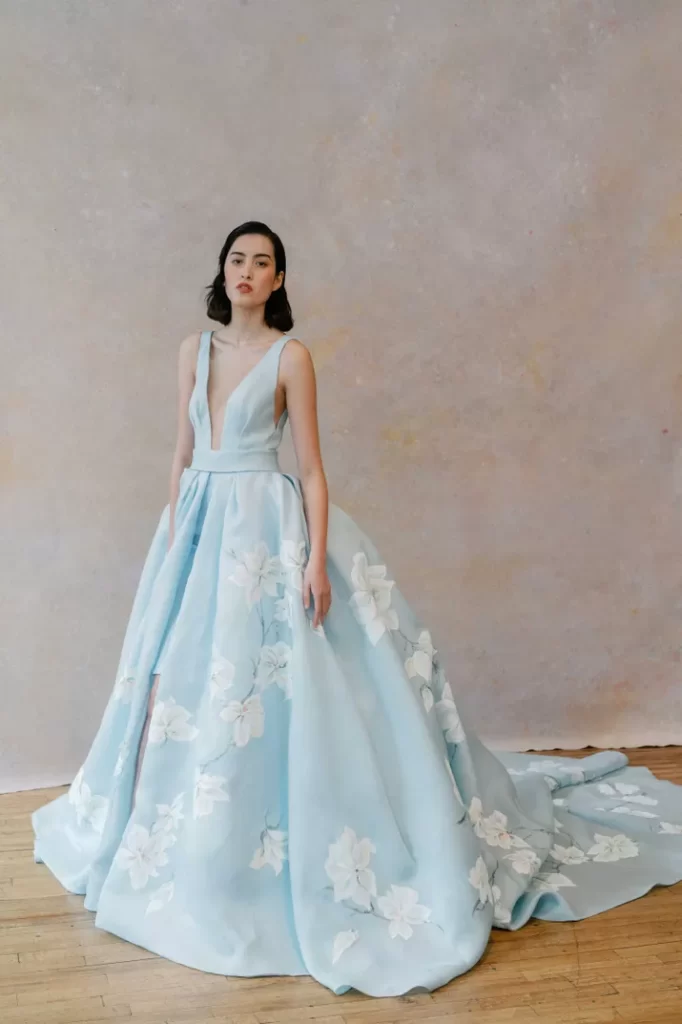 Incredible Florals
Who doesn't love floral details on your special day! These designers took it to a whole new level with this incredible floral trend. A beautiful floral print, 3D flowers or even flower petals, nothing is impossible with this trend. Designers are getting more creative with the possibilities, and we absolutely love it. These gorgeous gowns made quite the impression on the runway, and we can't wait to see them on our brides! What do you think, could this be the bridal trend for you?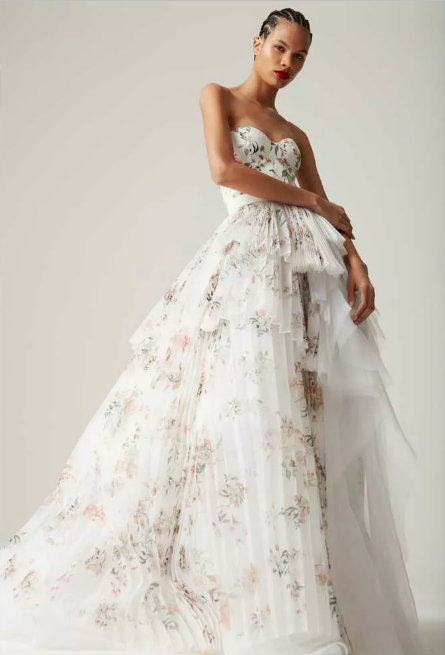 Party Dress
Ceremony, reception, or both, it doesn't matter with this incredible bridal trend! The party dress is the new thing in 2023 for brides who don't want to wear a traditional long gown. The dresses vary in colour, length and style making this trend perfect to show your personality as a stunning bride. If you are planning a destination wedding in the spring/summer, you may want to consider this trend! In addition to these dresses being are stunning, they are also perfect to stay cool on your wedding day!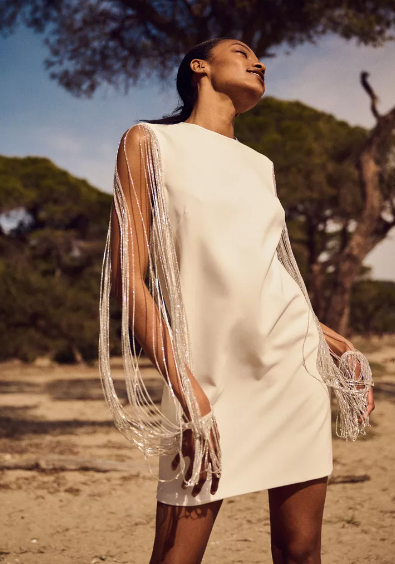 Veil Alternative
Also making their way into the wedding market are the veil alternatives. Instead of the traditional veil, which we love, bridal fashion is changing with these incredible capes! We believe this trend to be the perfect addition to an already fabulous wedding market. The wedding capes can be customized to your liking and add a touch of luxury to your wedding attire. Feel like royalty walking down the aisle with this incredible bridal trend for 2023!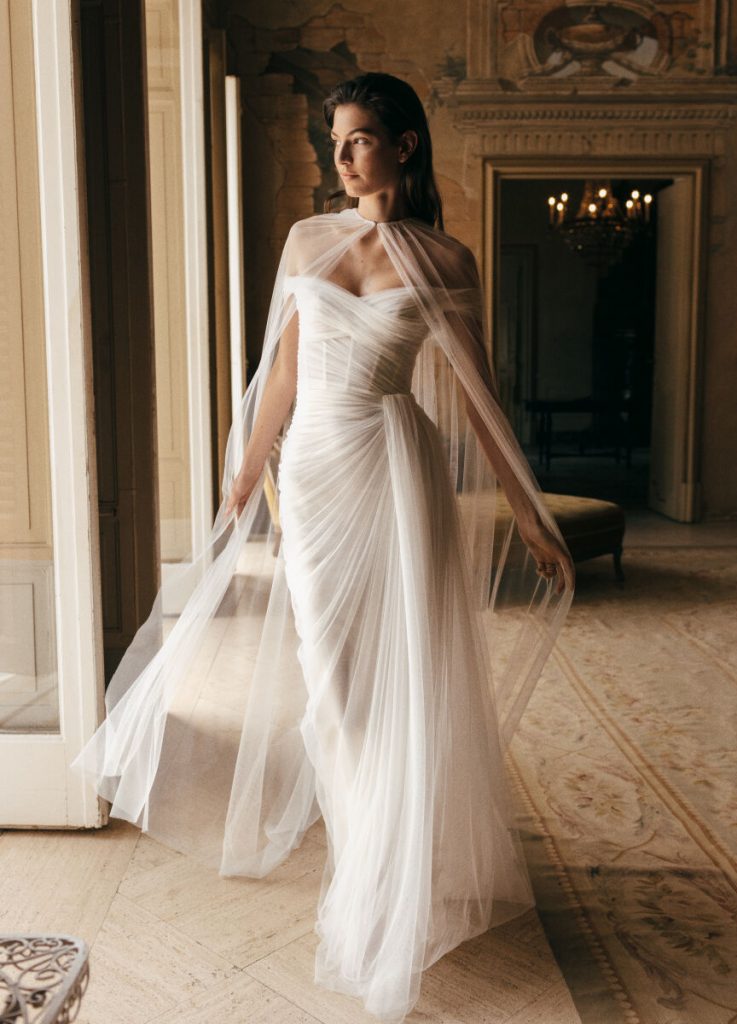 Sheer
During the 2023 Bridal Fashion week sheer dresses seemed to be included in almost every collection. Designers are getting bold with their designs and are taking sheer gowns to a whole new level. The gowns vary in the level of sheer, depending on the designer, giving brides a large range of options. Sheer dresses are becoming bolder and more creative in 2023 enchanting brides around the world. How will we ever pick a favourite when they are all absolutely fabulous?!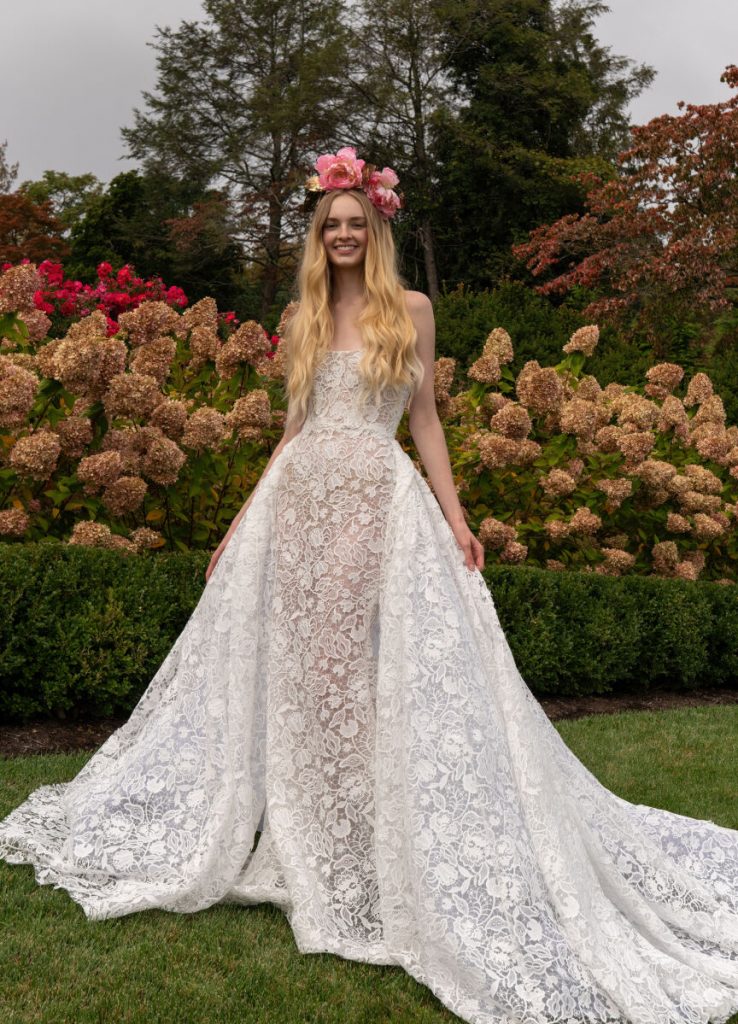 Bridal Suiting
Every bride is unique and not every bride wants to wear a gown. Wearing a suit has mostly been seen with same sex couples however this trend might change that. These incredible designers created gorgeous suits for brides to wear on their special day. Every day more brides are considering wearing jumpsuits instead of a gown and now suits may be the next step! With suits this fabulous who wouldn't want to wear them on their special day, it will certainly make a statement! We can't wait to see how this trend will evolve in 2023, what about you?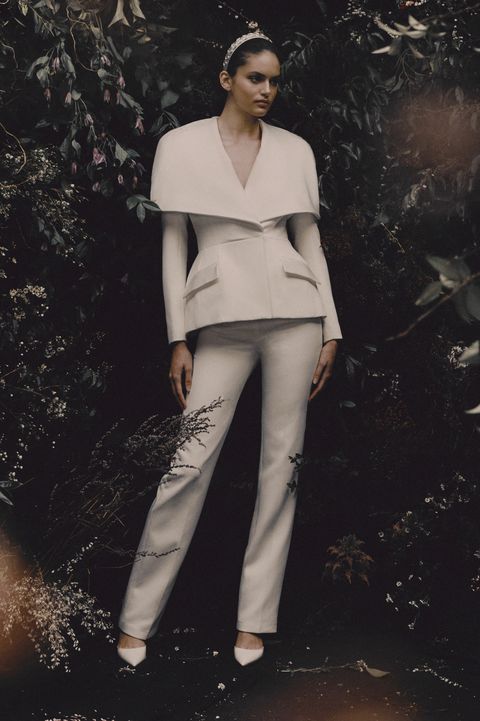 Less is More
Less is more in 2023, this trend has been around for a long time but is making a comeback! Designers have gotten more creative and talented, if that's even possible, by creating unique yet elegant gowns. Playing around with necklines, a high slit or layering can elevate a simple dress to an elegant and luxurious gown. Using just one type of fabric the designers keep it simple and draw the focus to the blushing bride.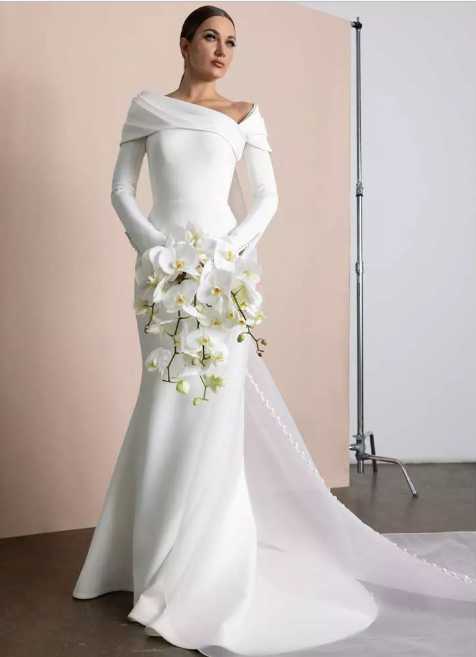 Bridal Shoes – 2022
Wedding Boots
Wedding shoes are evolving, and we love it! On your special day you want to look fabulous but also be comfortable dancing the night away. Did you ever consider wearing wedding boots, that's right boots instead of heels! They provide more support and with the right heel they can be comfortable too. There are endless possibilities to choose from, but we selected these three to get you started.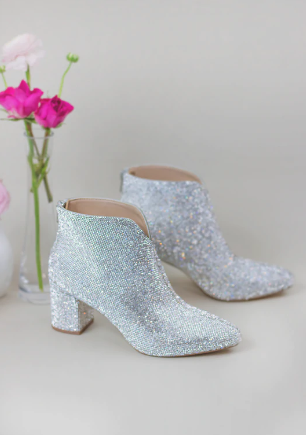 Blush & Nude
Blush and nude tones are very popular for weddings and in 2022 bridal shoes also shine in these colours! These soft colours are the perfect addition to any wedding dress and will look absolutely stunning on you. For the brides who don't like bright and bold colours these soft tones can be the perfect choice. Can you see yourself walk down the aisle in one of these gorgeous wedding shoes?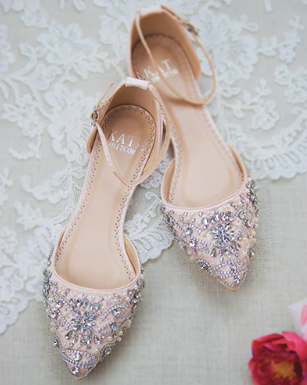 Rose-Gold
Want a little extra glam on your wedding day, then these rose-gold shoes might be perfect for you?! Add an elegant and luxurious touch to your wedding attire with these gorgeous bridal shoes. Rose-gold is the perfect colour to represent love and romance on your special day. For this reason, rose-gold is a very popular colour for weddings, and we totally understand why! We absolutely adore these stunning bridal shoes, how about you?!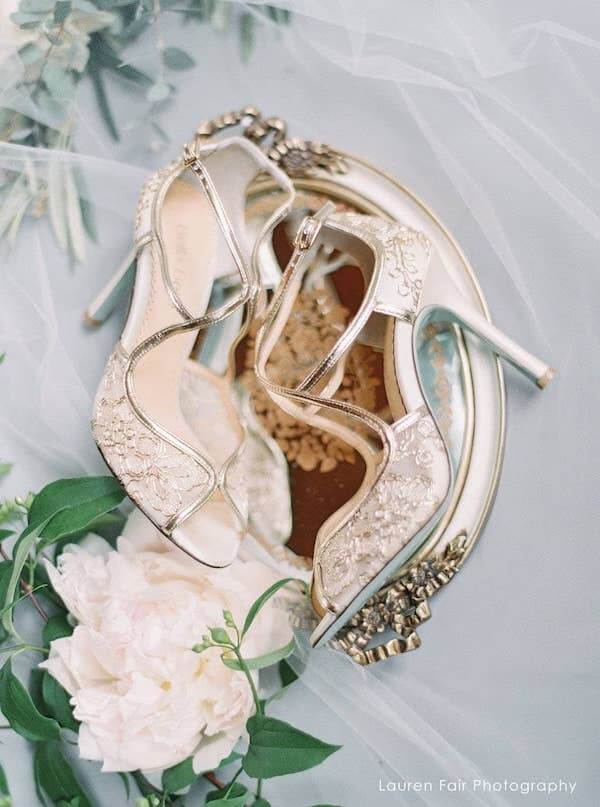 Bejewelled shoes
Sparkle on your wedding day with these gorgeous wedding shoes! Bejewelled shoes are very popular among brides in 2022 especially from designers such as Jimmy Choo and Manolo Blahnik. Walking down the aisle in Jimmy Choo's is a unique experience and feels like being kissed by luxury. Bejewelled bridal shoes are the perfect finishing touch to your radiant bridal look and will make you feel like royalty!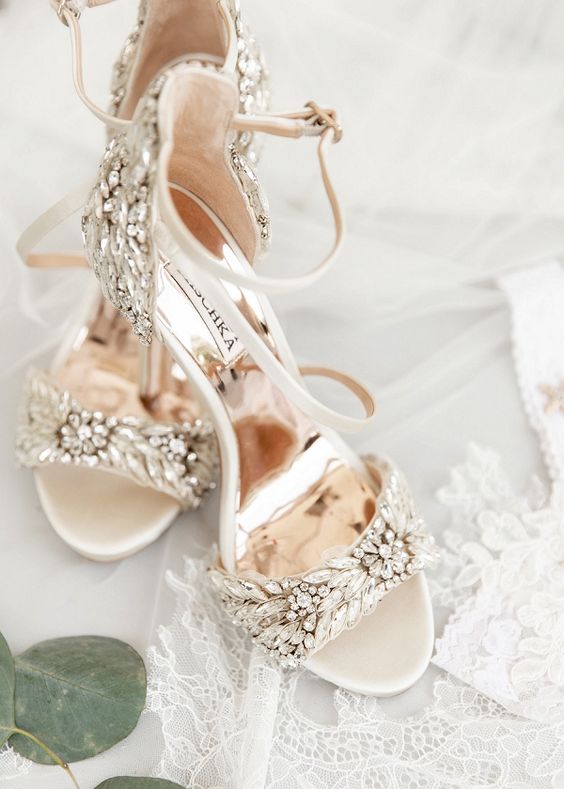 Hopefully these bridal trends for 2022-2023 inspired you on your journey down the aisle! If you can't get enough, we have good news for you. Next week ''How to look Fabulous on your special day! – The newest bridal trends for 2022/2023 (part 2)'' will launch! Keep tuned and don't miss out on the latest hair, make-up and wedding accessories trends!