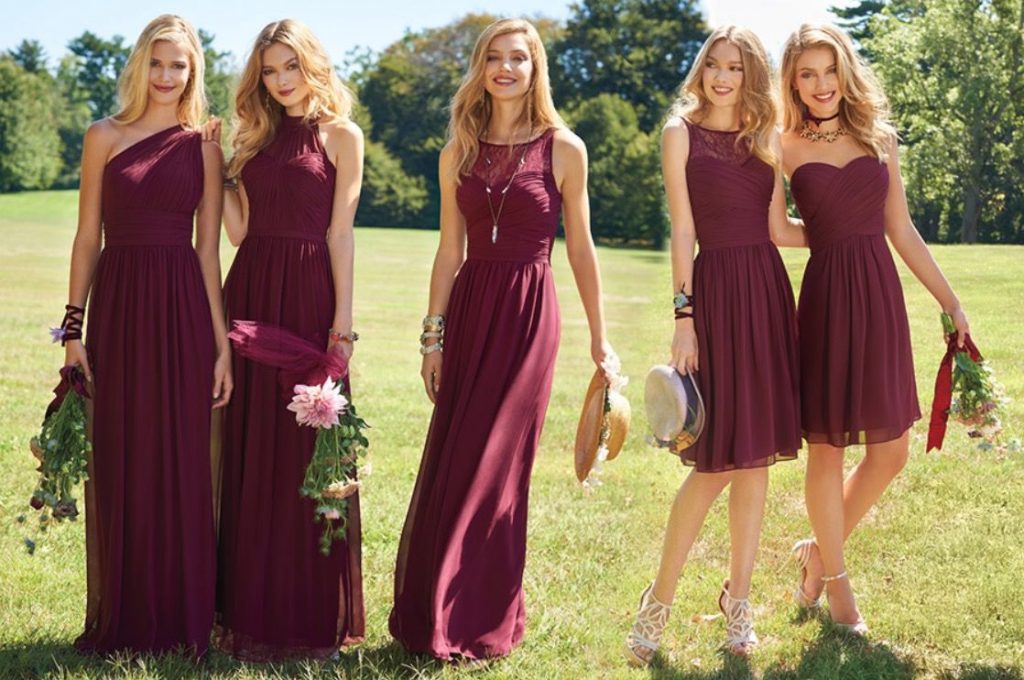 Wedding season is just around the corner and today we will be sharing with you the Stunning Bridesmaids Dress Trends You Are Sure To See In 2019! Take a look at radiant colours, awe-inspiring styles and beautiful necklines for your bridal squad to wear in 2019!
Coral Dresses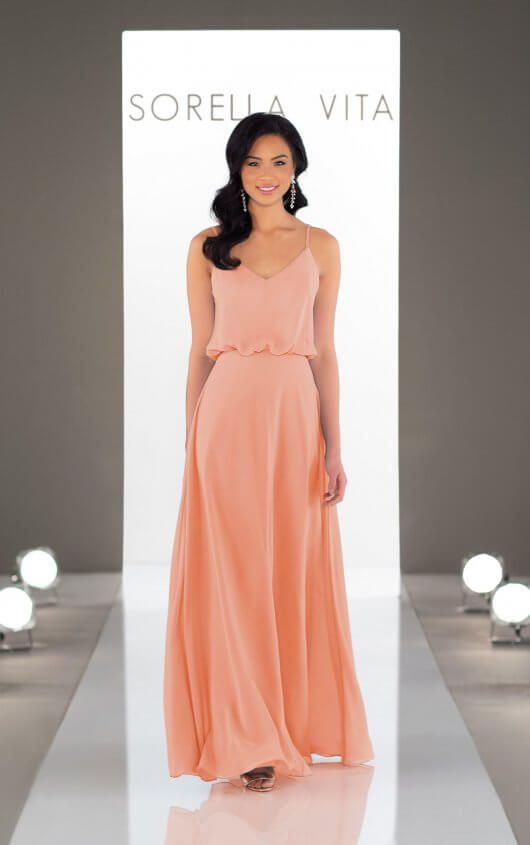 Considered the 'Colour of the Year for 2019' by Pantone, coral is going to be everywhere this year. It is a vibrant and lively color radiating an invigorating energy and is perfect for a destination wedding in the summer. Coral looks great with every skin tone and combined with gold glowing bronzer and delicate natural make up your girls will feel and look stunning in this luscious shade.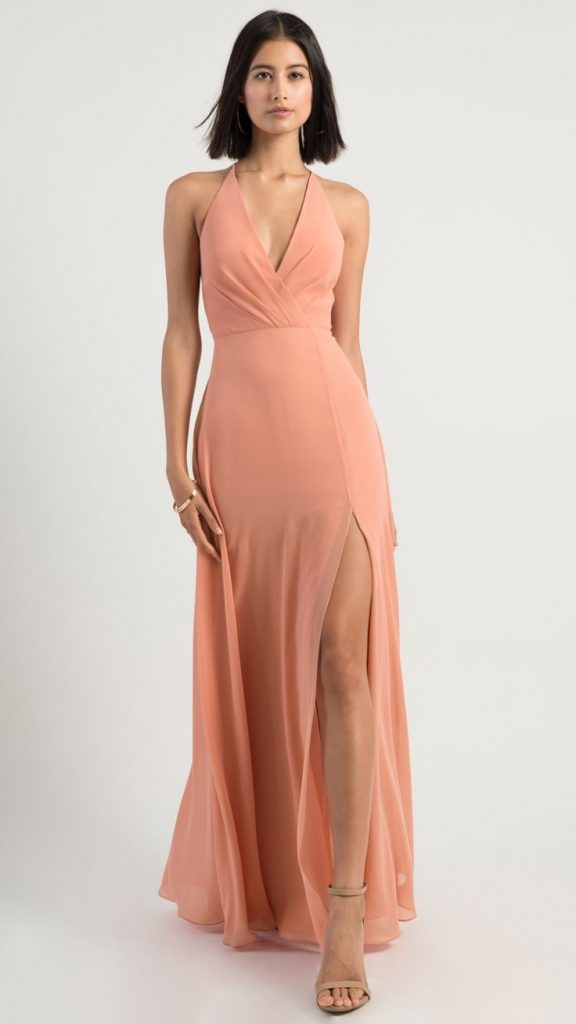 Halterneck Dresses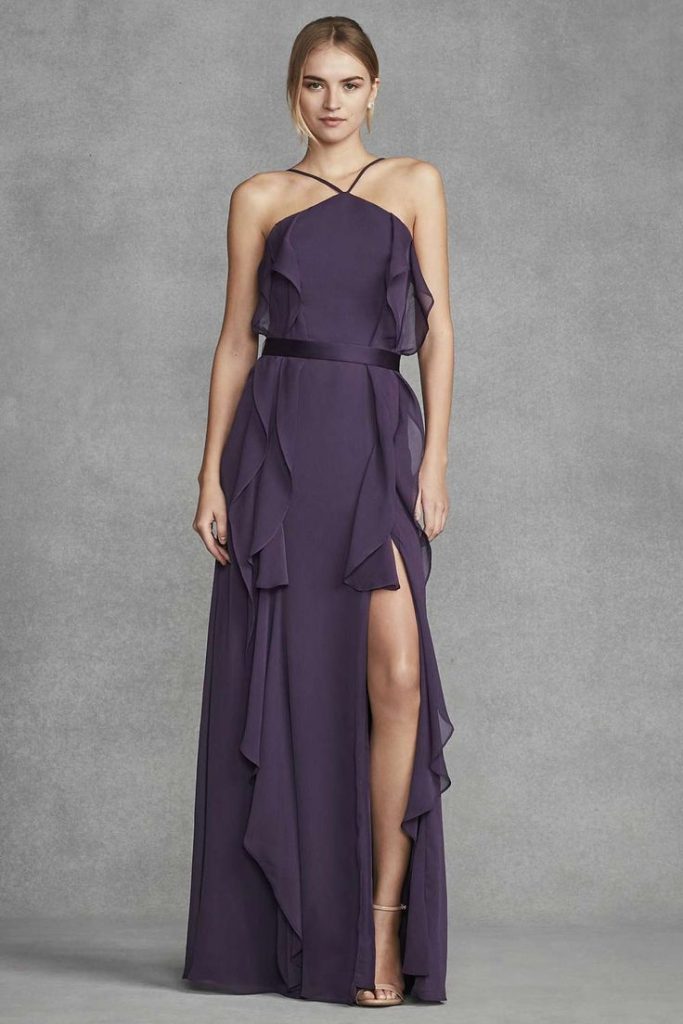 Halter neck necklines have been around for a while, but since the Royal wedding of Prince Harry and Meghan Markle they are back in vogue. The Duchess of Sussex wore an elegant and sexy Stella McCartney halter neck dress for her wedding reception in May. And it is no surprise that bridesmaids don't want to miss out on this trend.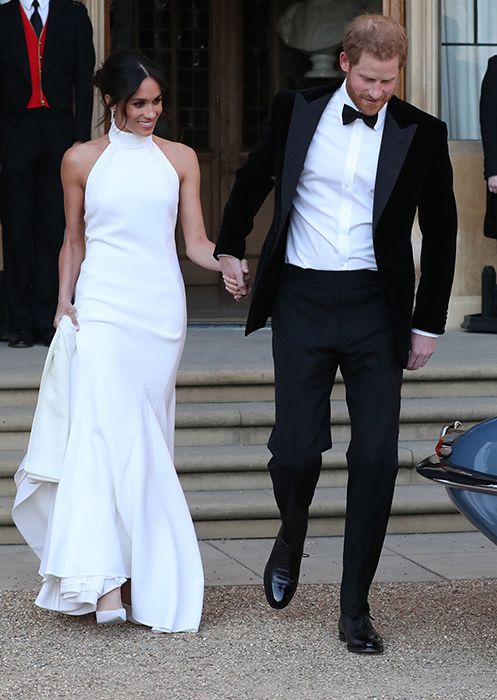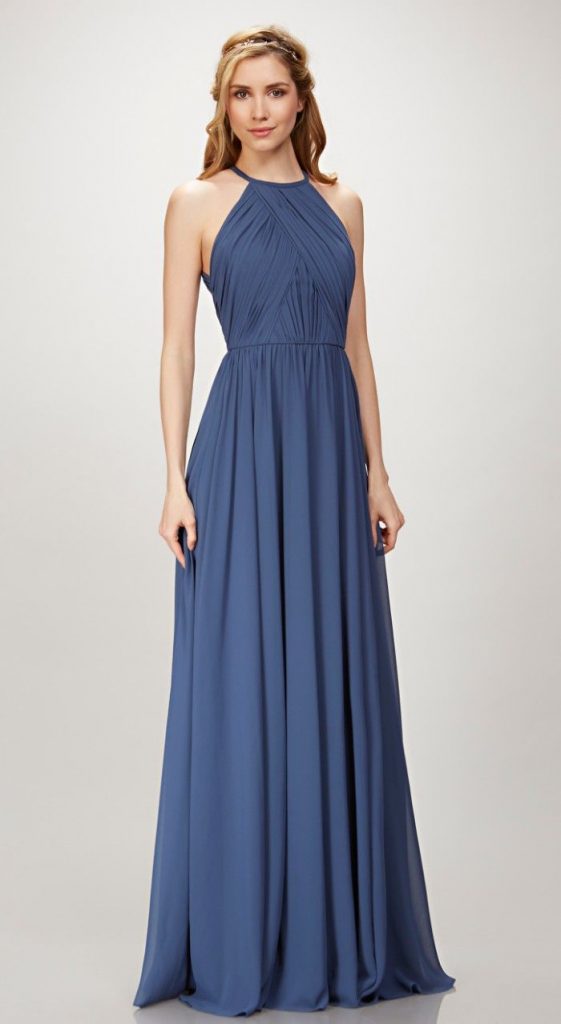 Wrap dresses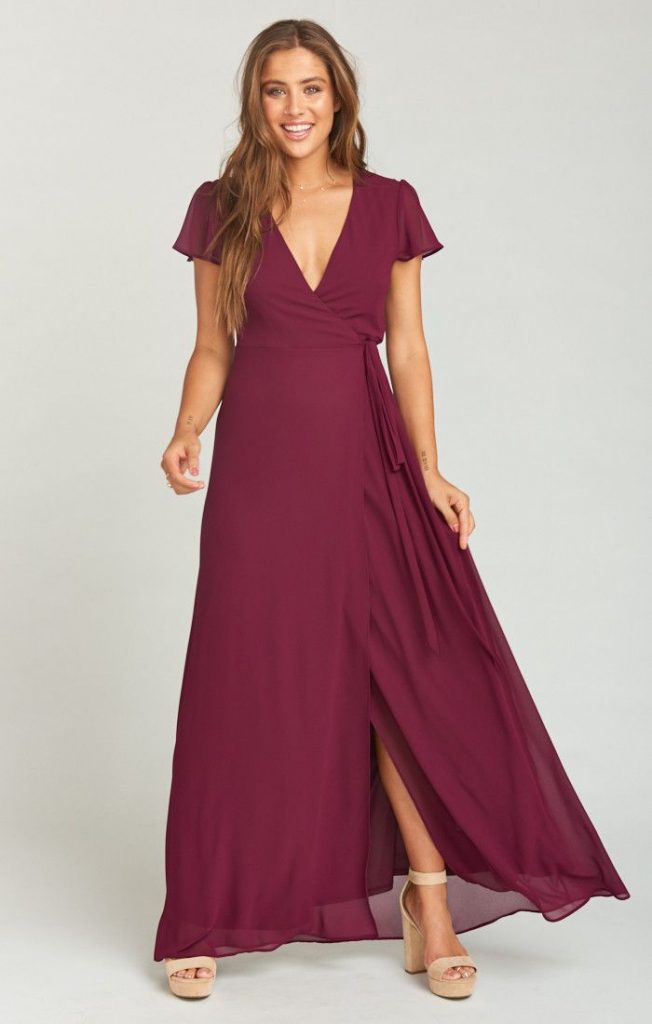 This year we're experiencing a tendency towards classic and elegant styles and the wrap dress is the perfect option for your entire bridal party. Offering utmost comfort and simplicity these dresses are great alternatives if you are looking for something humble and elegant. They are also extremely flattering on a multitude of figures and your bridesmaids will no doubt want to wear them again after the wedding.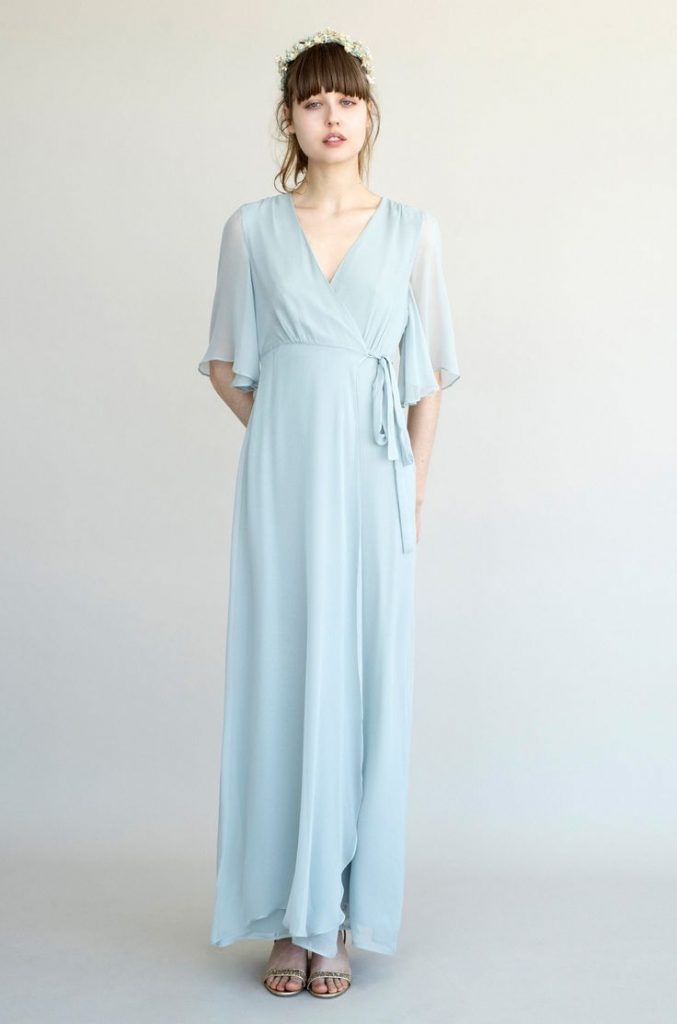 Royal Shades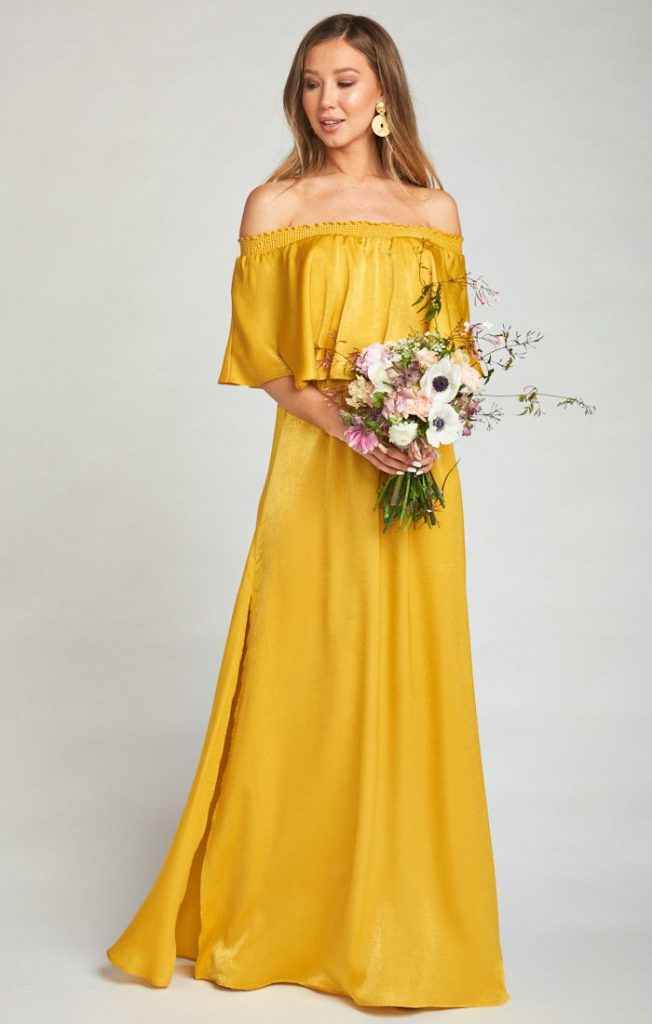 Light and soft colours set the tone for bridesmaids dresses during the last years and while coral is perfect for a tropical summer wedding there are lots of on trend colours suitable all year through and made for the more traditional theme. These include rich and vibrant shades such as mustard yellow, emerald green, ruby red or navy blue all of which are going to be
major this wedding season. You will spot the popping colours in a lot of 2019 collections including Lulus and Hayley Paige.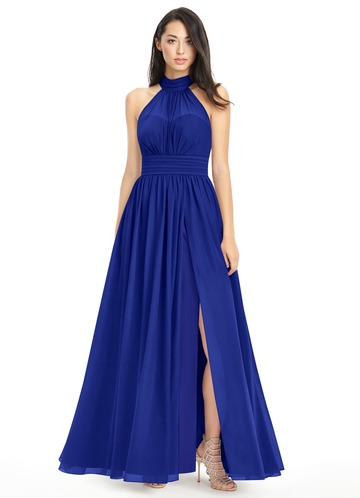 Flutter sleeves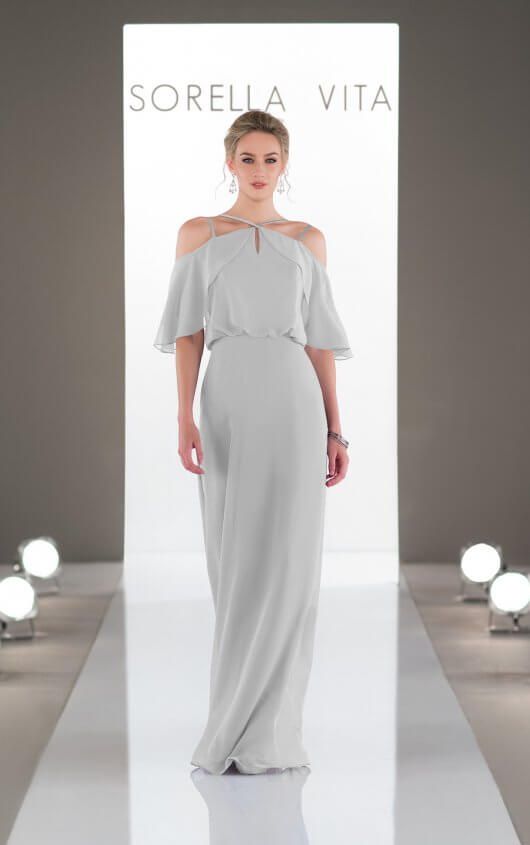 Beautiful and romantic – no matter the style or shape playful flutter sleeves will add a dreamy vintage feel to your dress. Be prepared to see this delicate style in various bridesmaid collections like Jenny Yoo or Kelsey Rose. Other styles like tie or cap sleeves are still popular as well, but the delicate appearance of flutter sleeves is just so pretty! Soft colors are perfect to complement the feminine silhouette these sleeves create.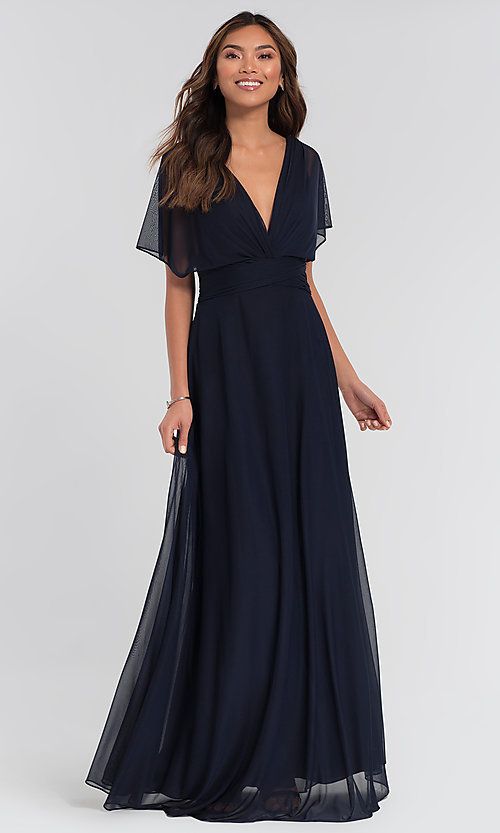 2 Piece sets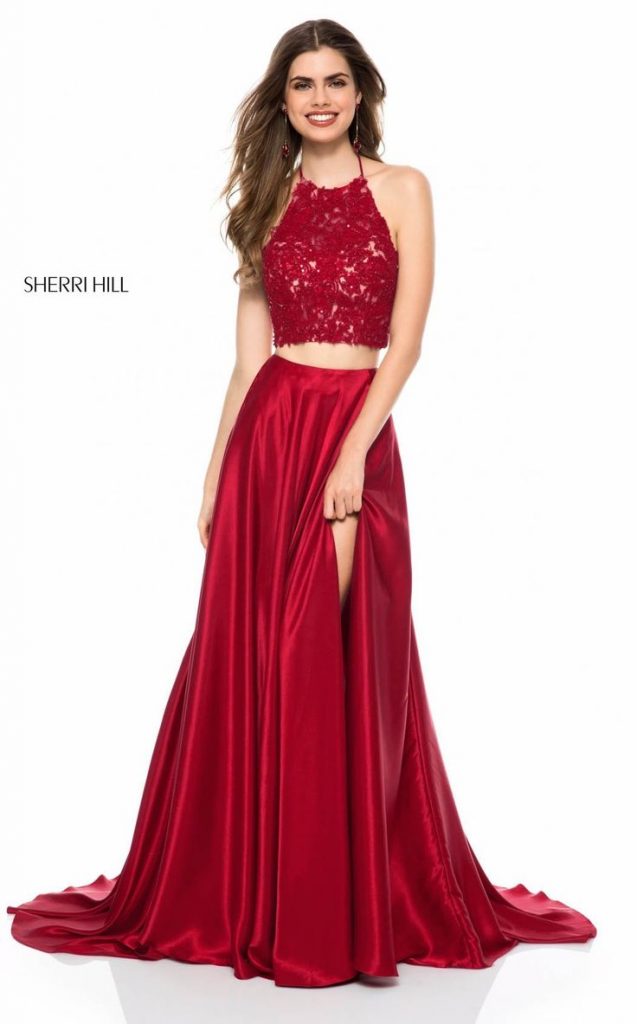 Looking for something less traditional and more daring? Then a two-piece bridesmaid dress is your way to go. It may be an unusual style, but it is the perfect choice if you want to add a fun, mod and playful twist to your bridal party. Separates allow you to mix and match to create unique looks for every single one of your bridesmaids. Whether it's an enchanting combination of lace and tulle or a bold outfit showing some skin.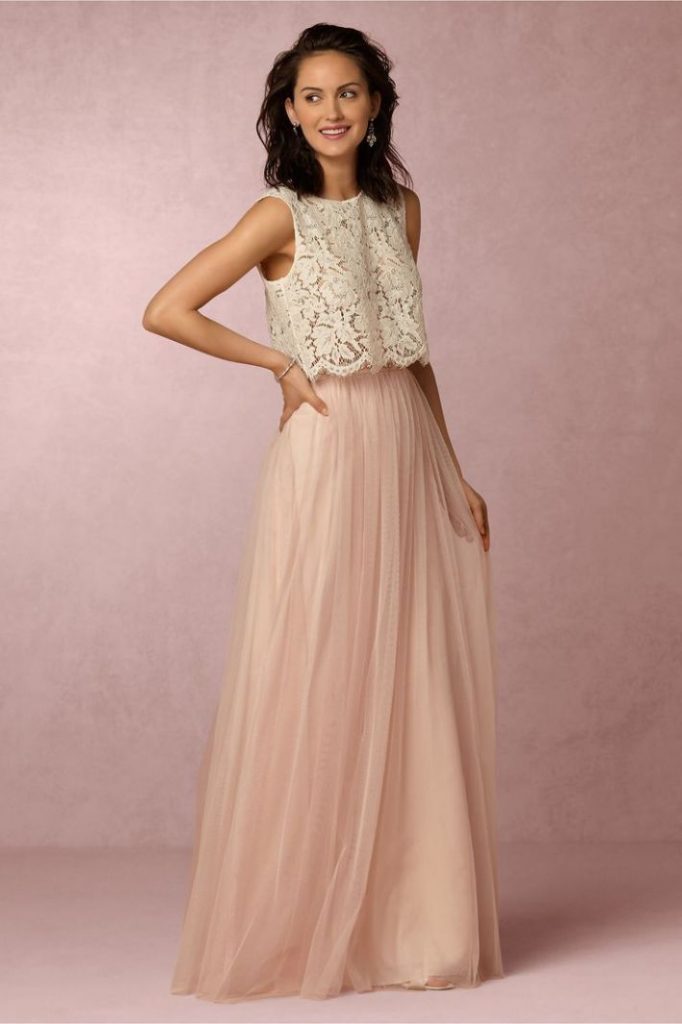 Embellishments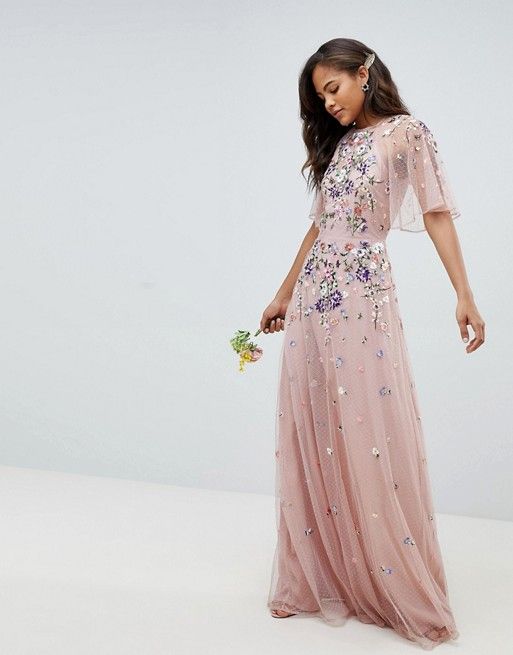 Even if you are going with traditional and classic styles you don't need to miss out on the glam and sparkle as we are happy to say there will be plenty of it this year! The use of various textures through embellishments and embroidery is a creative way to spice the dresses up and make your bridesmaids look even more gorgeous and stunning. Embellishments are still found in pretty much every collection so it'll be easy for you to find the perfect dresses for your girls.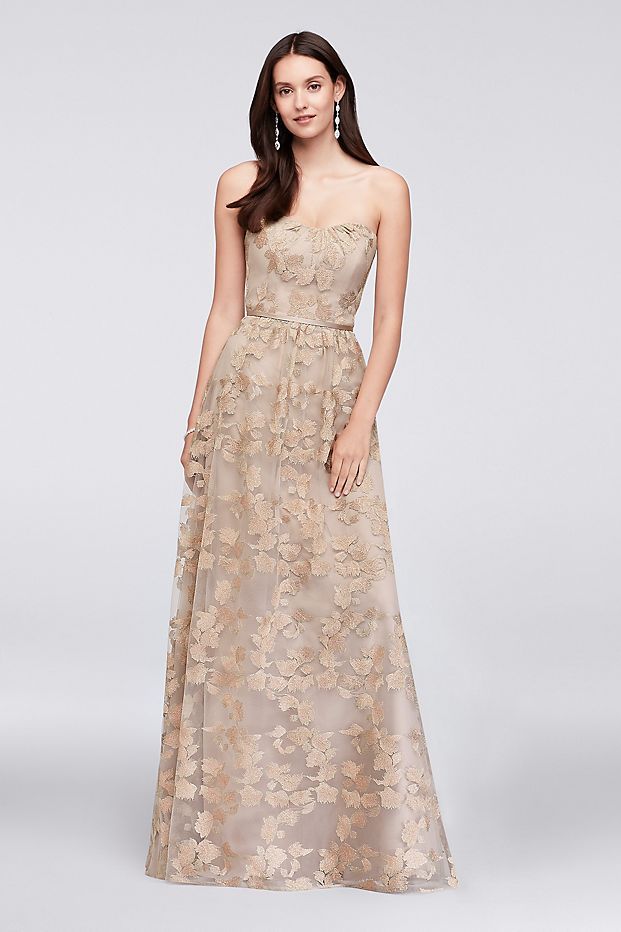 Brides, we hope our post gives you great inspiration for choosing stunning dresses for your bridal squad. Get in touch with us today – we have many other fashionable ideas to make your dream wedding unique!