Finding a dress for the Mother of the Bride can be as difficult as finding the perfect wedding gown for the bride. For some inspiration, in today's blog we share some Stunning Mother Of The Bride Dresses For Every Wedding.
Dress Colours
Which shade works best for you, depends on your skin colour. If you are darker skinned, you might like to go for lighter shades and neutrals/cream; if you have a lighter skin, rich pastel colours will work well for you. Whether you stick with just one colour or mix it with other pastel colours or neutrals, make sure not to overdo it.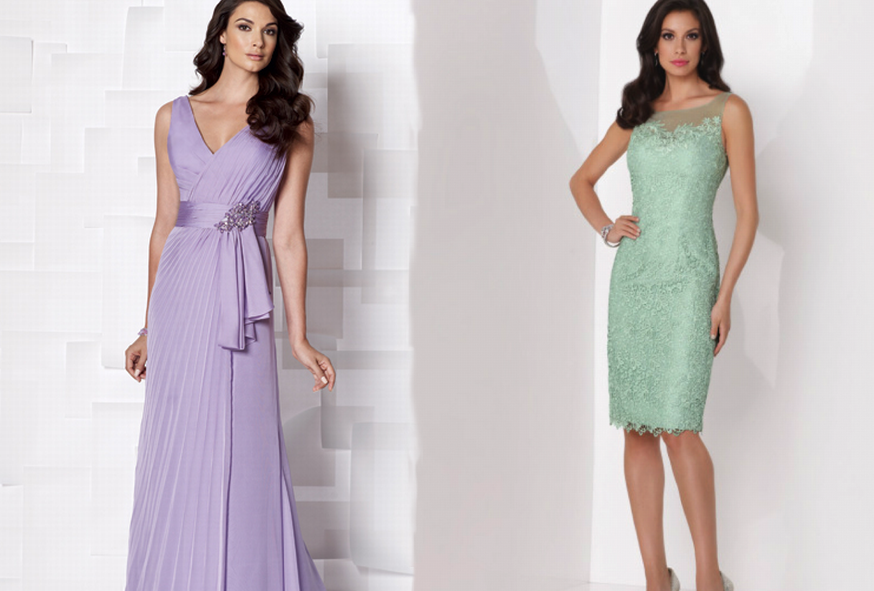 Cape Dresses
Cape dresses look creative and original on everyone. It is a returning trend and many celebrities wore it in 2016. No matter what size you are, cape dresses look chic, sophisticated and timeless.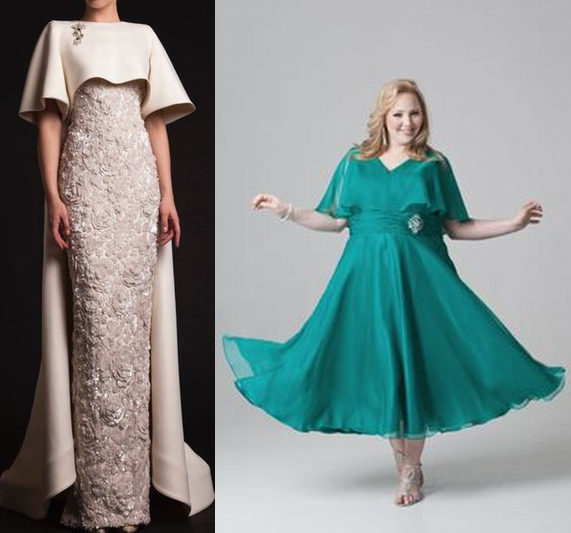 Lace Dresses
Lace is an extremely feminine fabric that will flaunt curves by defining the silhouette like no other fabric can. If you would like to keep your look simple, you should consider a lace dress – you won't need a lot of jewellery or time-consuming hair styles.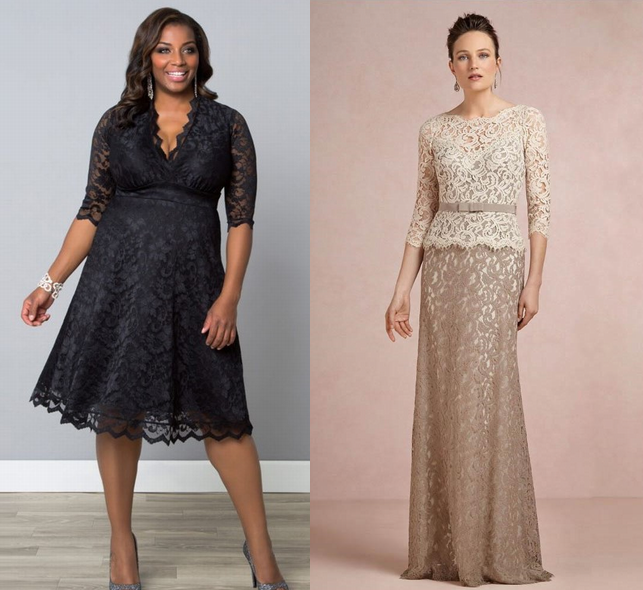 Tiered Skirt Dresses
Tiered skirts can create a sleek and elegant look. But choose carefully as layers can visually add extra weight. Wider straps on this style of dress, look better on a mature ladies than spaghetti straps.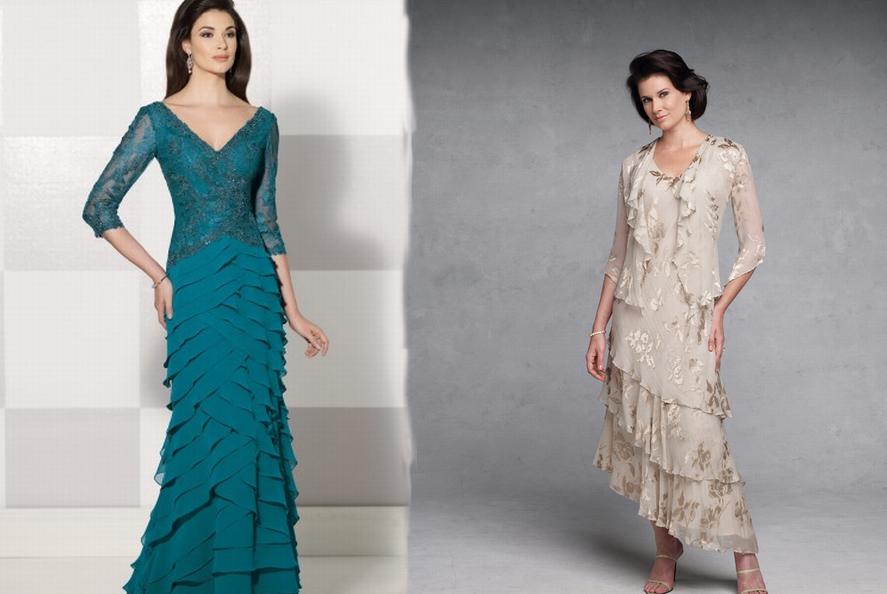 Sheer Sleeves Dresses
Sheer sleeves can create a youthful look, as they give the dress a more modern style and show toned arms. The sheer sleeves can be the focal point of your outfit. Accessorise this look with simple cuff bracelets and stilettos, which will create a very ladylike outfit.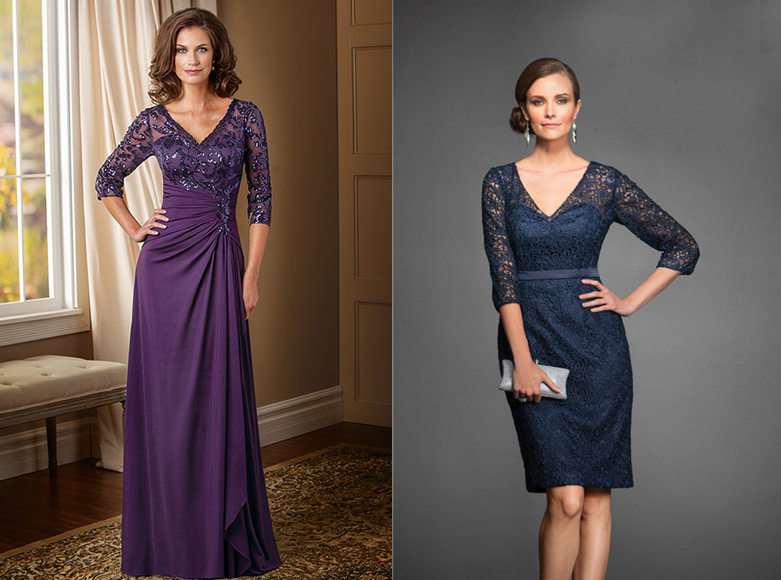 Bateau Neckline Dresses
Bateau necklines are great for every woman with wider hips, as this neckline tends to make the shoulders visually wider. It can also shorten long necks and enhance the chest area. Depending on the height of the neckline, a collar necklace that dangles slightly lower than the neckline is the best choice for this outfit.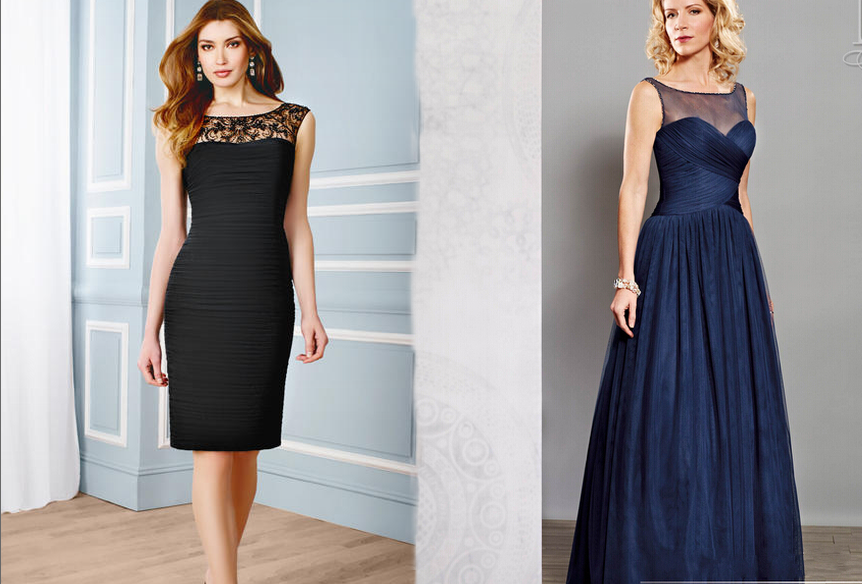 Cap Sleeve Dresses
Dresses with cap sleeves hit most arms near or at their widest point, which can enhance the arm as it hides the wider part and it draws the eye right away from the chest area. With the right mix of accessories, you can transform any dress with cap sleeves into a Mother of the Bride dress.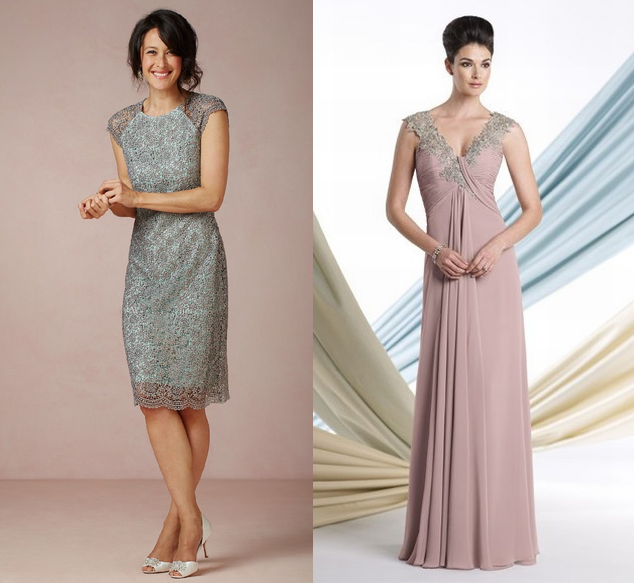 Some of our favourite Mother of the Bride Outfitters & Milliners (on our doorstep)
Isobel, Adare, Co. Limerick (http://www.isobel.ie/)
Aisling Maher, Adare, Co. Limerick (http://aislingmaher.com/)
Hattitute, Kinsale, Co. Cork (http://www.hattitude.ie/)