After finding the love of your life it is time to find the perfect dress. Searching for your dream dress can be quite tough but it is always a great idea to do some research before you start shopping. Keep on reading for the 'Ultimate Guide On How To Find The Right Wedding Dress Silhouette'!
Empire Silhouette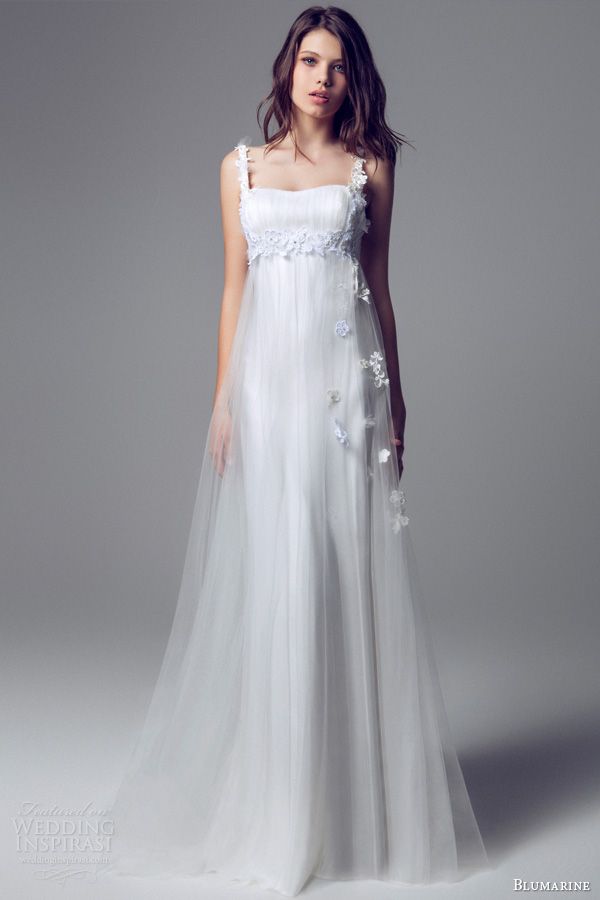 This style is defined by the raised waistline just below the bust from which the rest of the dress flows down to the hem. Skimming over the rest of the body, this design is perfect for covering unwanted features like an undefined waists or larger hips. Therefore, it also suits pregnant brides since the fluidity of the dress can accommodate a growing belly.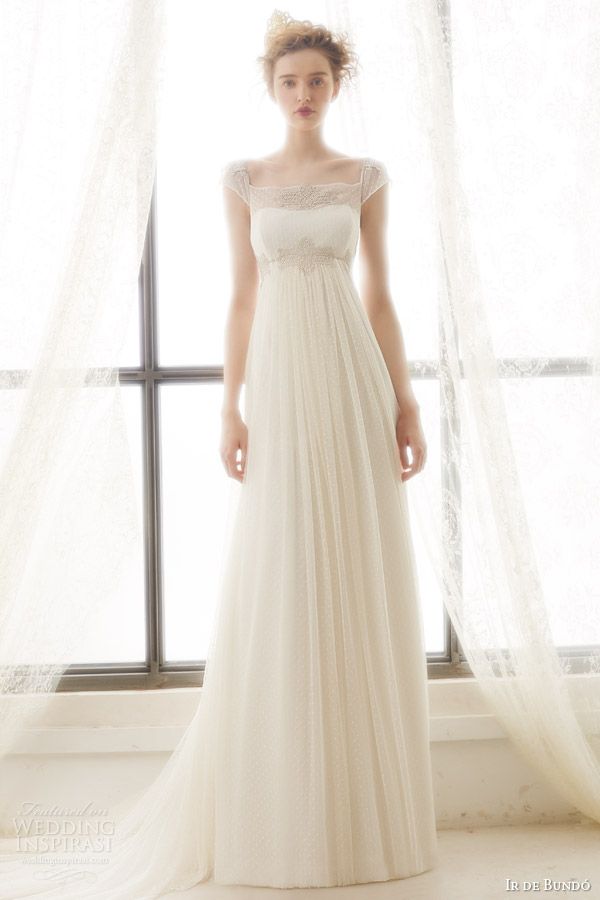 Ball gown Silhouette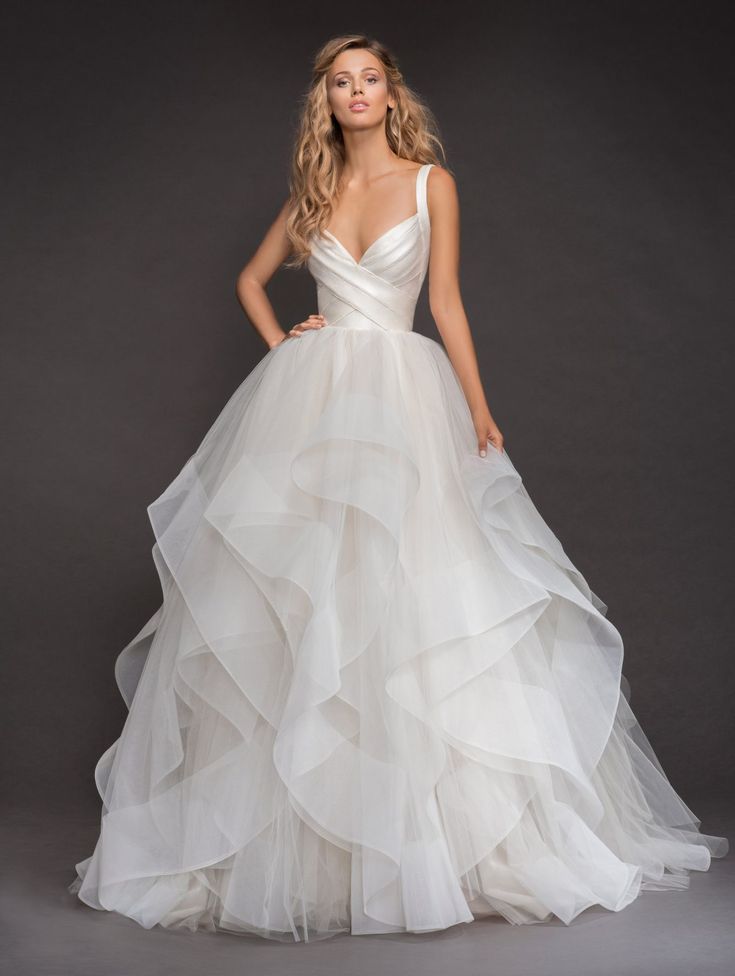 The most traditional of the wedding dresses and fit for a fairytale princess. The ball gown features a fitted bodice and poufs at the waist with a dramatic full skirt. It is ideal for most body types but can be overwhelming on petite frames. If you have a fuller bust, this style will help to create the illusion of a smaller waist and more balanced proportions.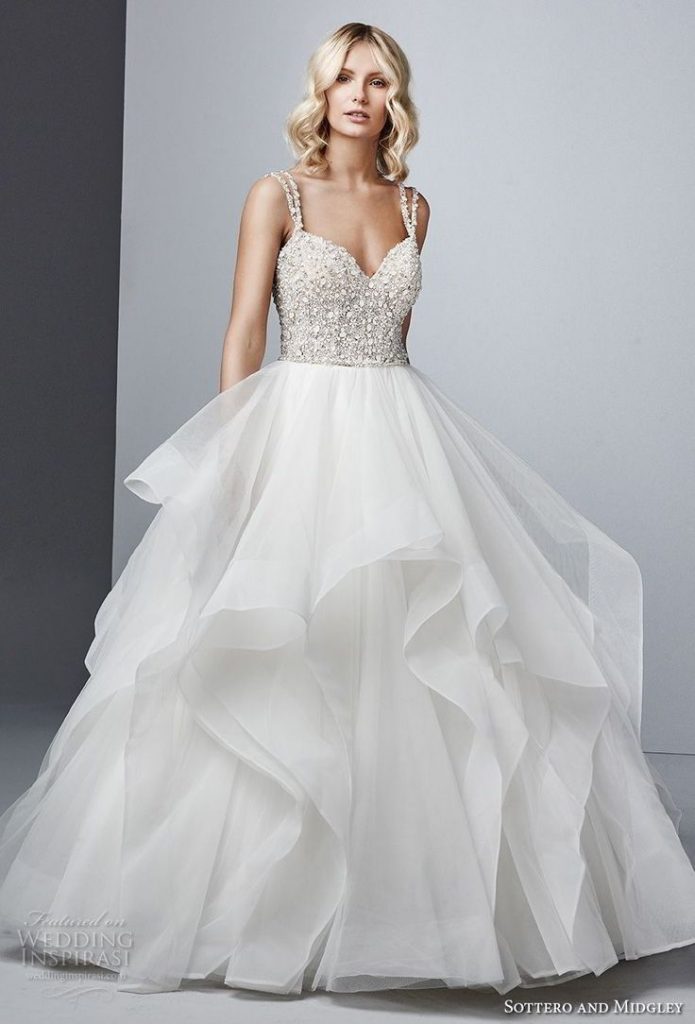 A-line Silhouette

This is a tamed down and slightly more flowy version of the ball gown. The A-Line silhouette resembles an uppercase A as it hugs the torso and cascades out towards the ground. Due to its classic style, the A-line dress is perfect for any occasion whether it's an intimate outdoor wedding or a traditional church ceremony. A great and flattering choice for all body types.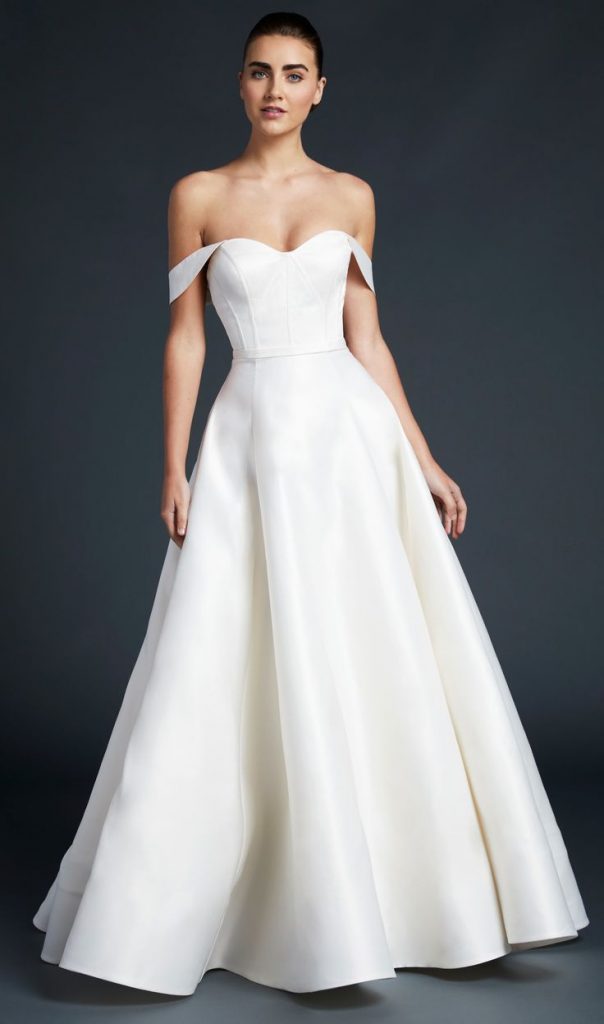 Sheath Silhouette/Column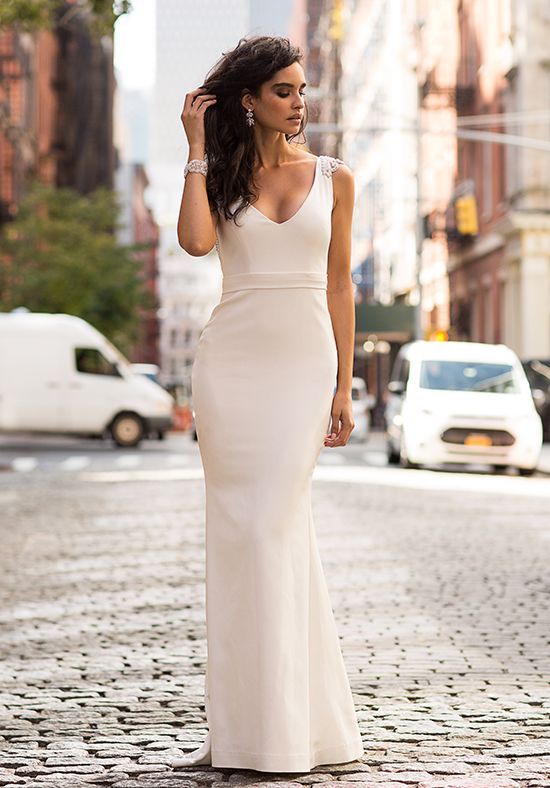 A Sheath gown has a narrow shape that fits very closely to the contours of your body. It's best worn by lean figures, both tall and short as it elongates your appearance to appear taller. It can conceal minor flaws but is unforgiving about problem areas. The soft fitting is great for a minimalistic and more casual approach but can be dressed up easily with gorgeous embellishments or jewellery.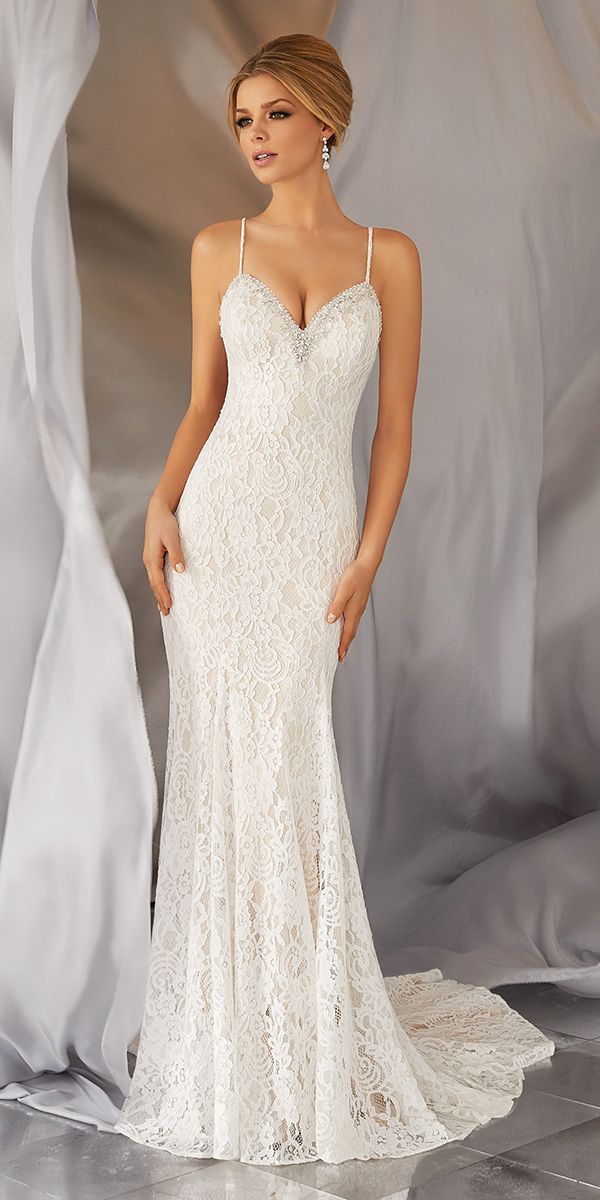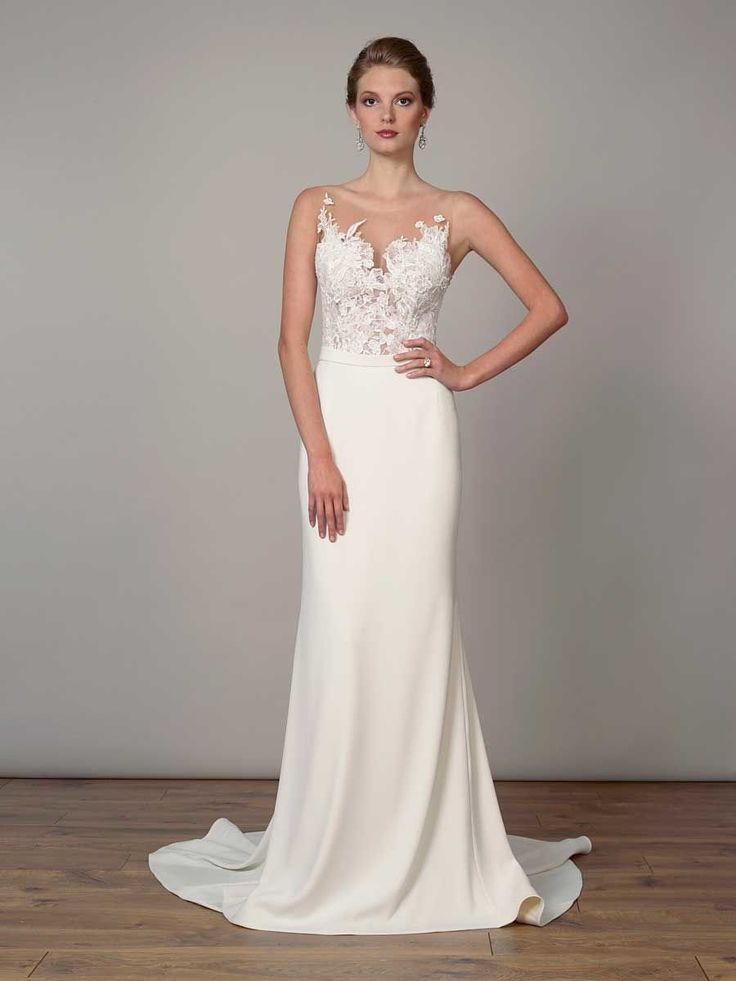 Mermaid Silhouette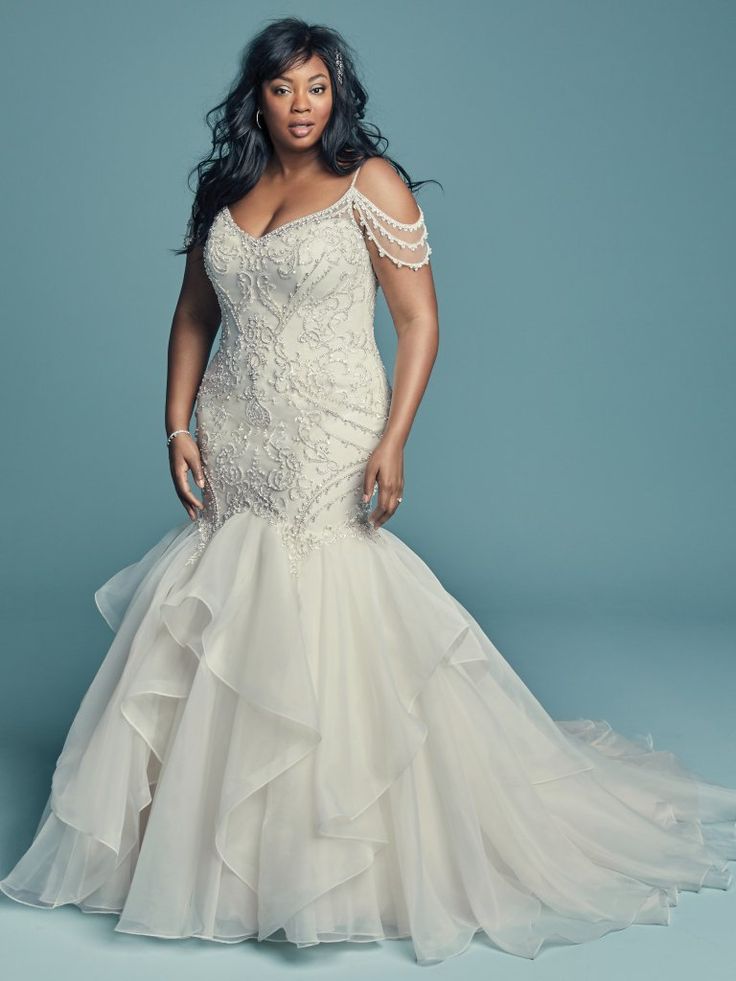 Contouring the body this dress is fitted all the way to the knee (or lower) and then flares out to the hem resembling a 'fishtail'. The elongated bodice creates a glamorous silhouette for a sexy look. It's a daring style that's perfect for brides looking for a design to show off their curves.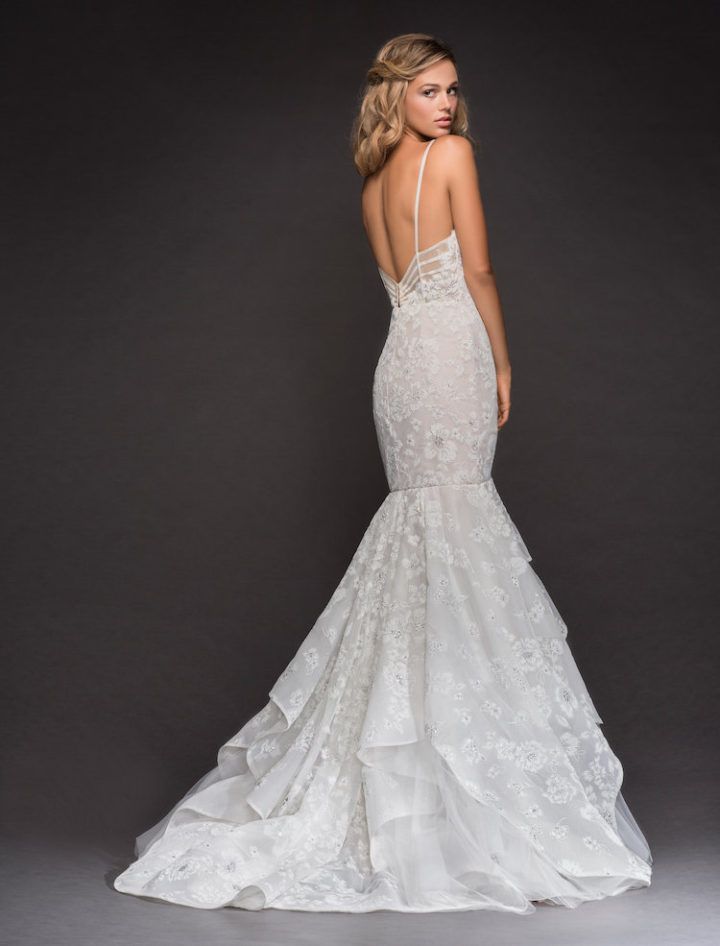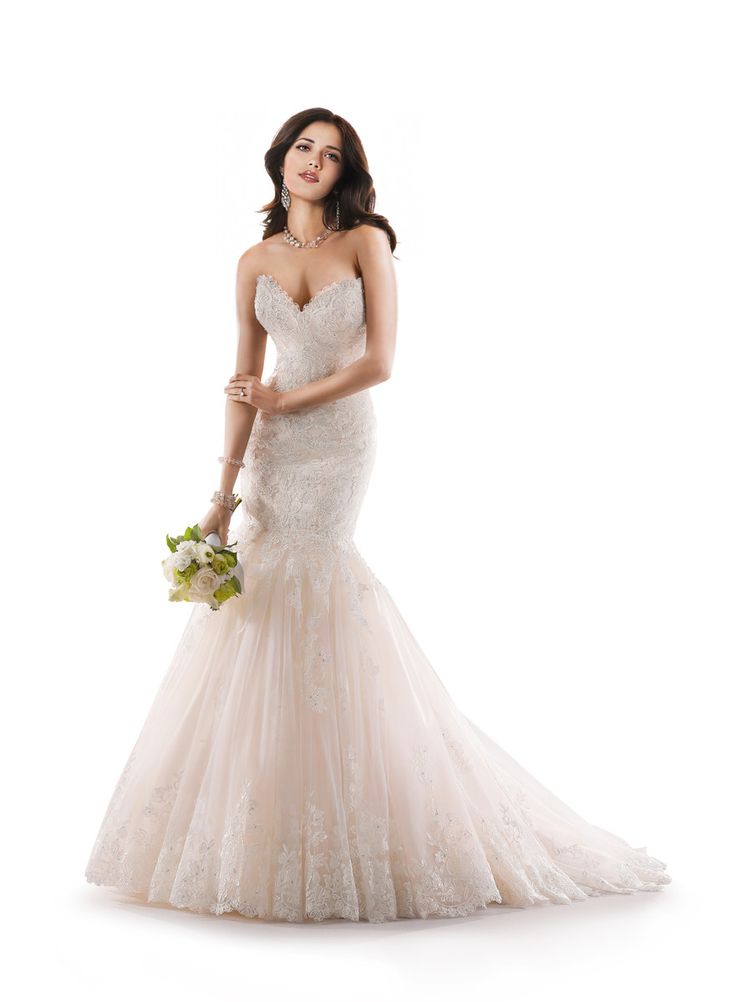 Trumpet Silhouette/ Fit and Flare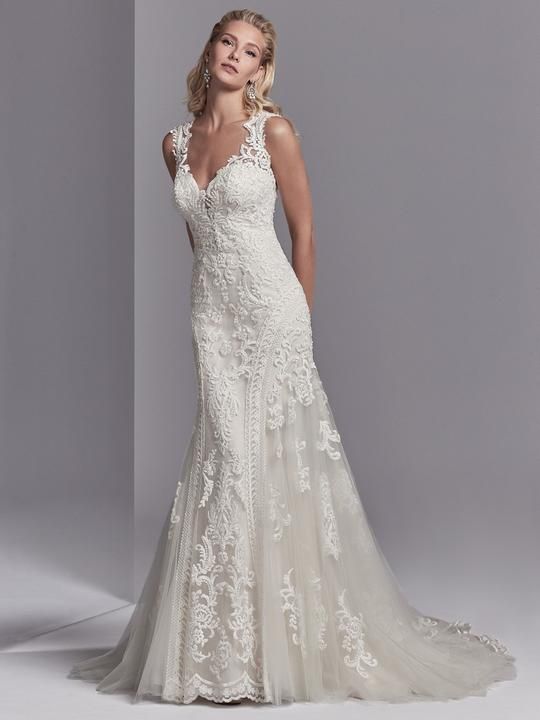 Literally "fit-and-flare:" this is a looser version of the mermaid silhouette. It's fitted through the body and flairs out just below the hips, creating a semi-full skirt (shaped like the bell of a trumpet). This silhouette is the perfect mix of a modified A-line and a mermaid cut. Ideal for brides with an hourglass figure and petites.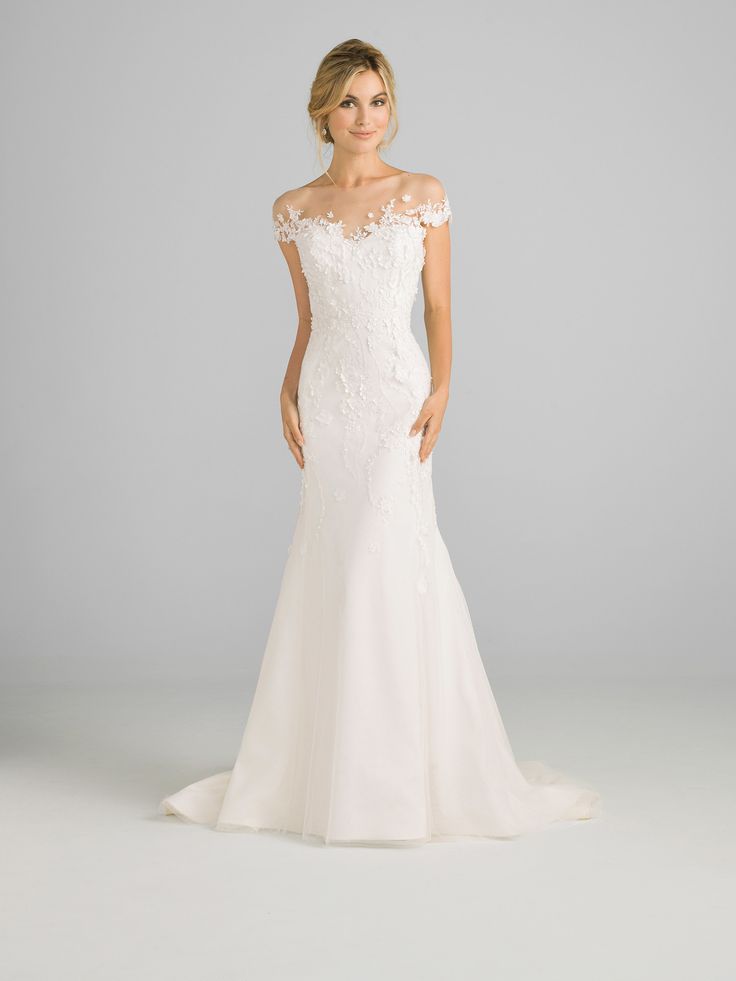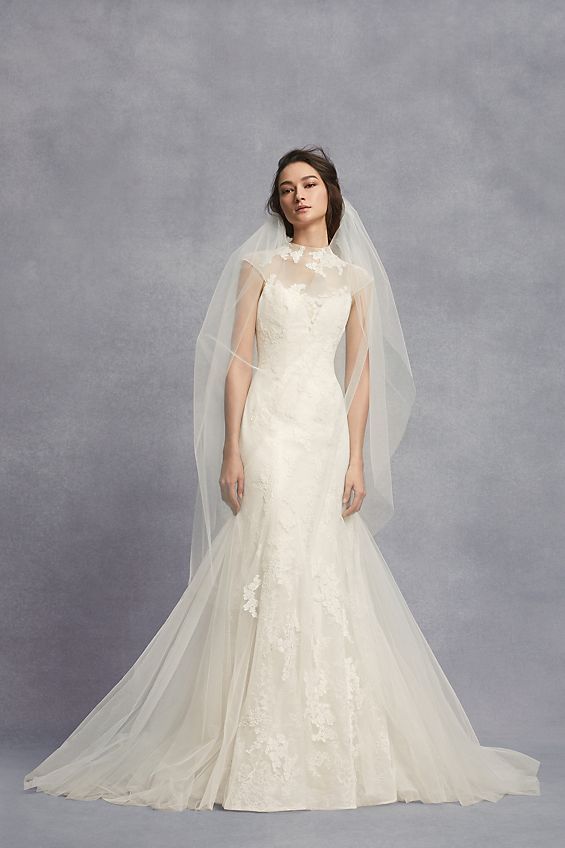 But most important…

Listen to your heart. No two people will wear a wedding gown the same. Don't limit your preference and try on different styles to find the perfect one. And regardless of your choice: You will look stunning on your big day because of your radiant smile and happiness!
Brides, we hope our post was the 'Ultimate Guide On How To Find The Right Wedding Dress Silhouette'. Get in touch with us today – we have many other fashionable ideas to make your dream wedding perfect!