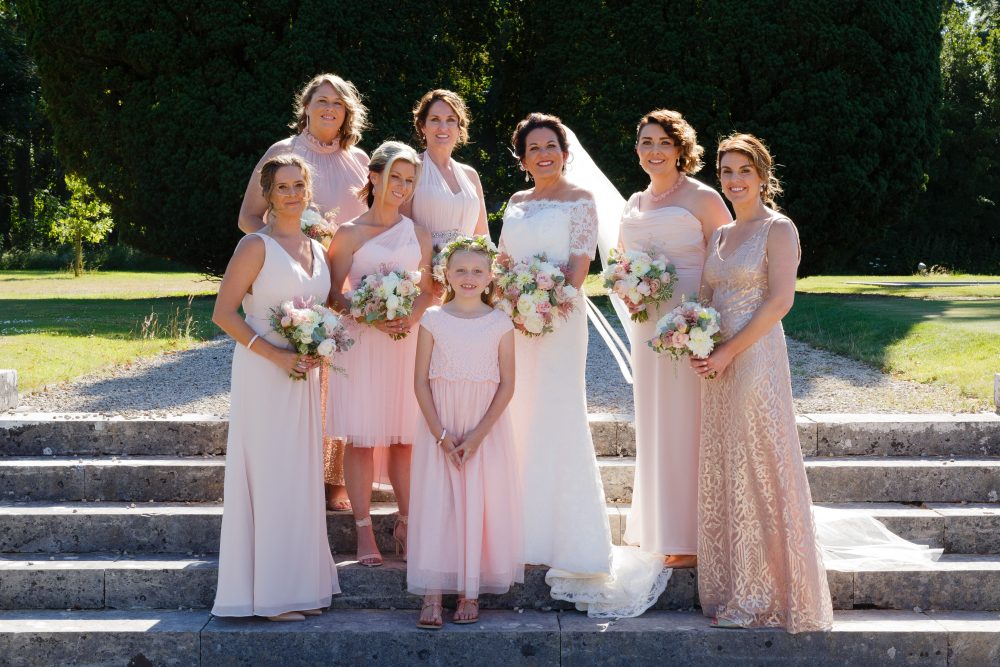 You want to show your bridesmaids how much it means to you that they are a part of your big day, but you are unsure of how to ? Today's blog is all about Unique And Thoughtful Gifts For Your Bridesmaids.
Gifts That Are Wedding-Related
'One of my favourite parts of being a maid, aside from the hand-holding, dress-fluffing and the lip-gloss-applying is the dress-up part'
To cut back on costs for your bridesmaids, you may decide to:
– Cover the price of the dress and shoes, so that the girls are not out of pocket for your wedding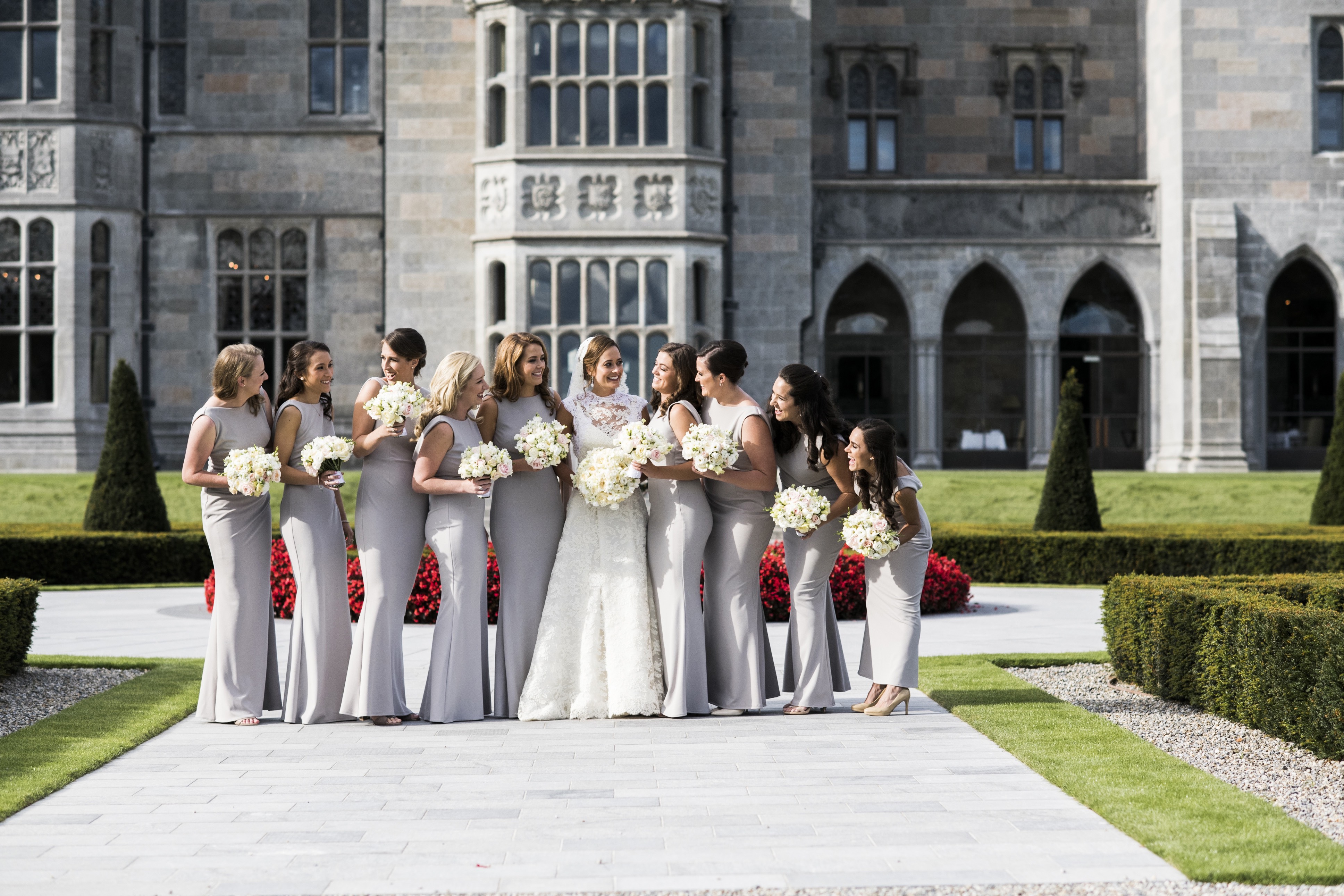 – Give them a gift certificate to get manicures before your wedding day or perhaps you will all go together for a pamper hour;
– Paying for their hair and make-up on the big day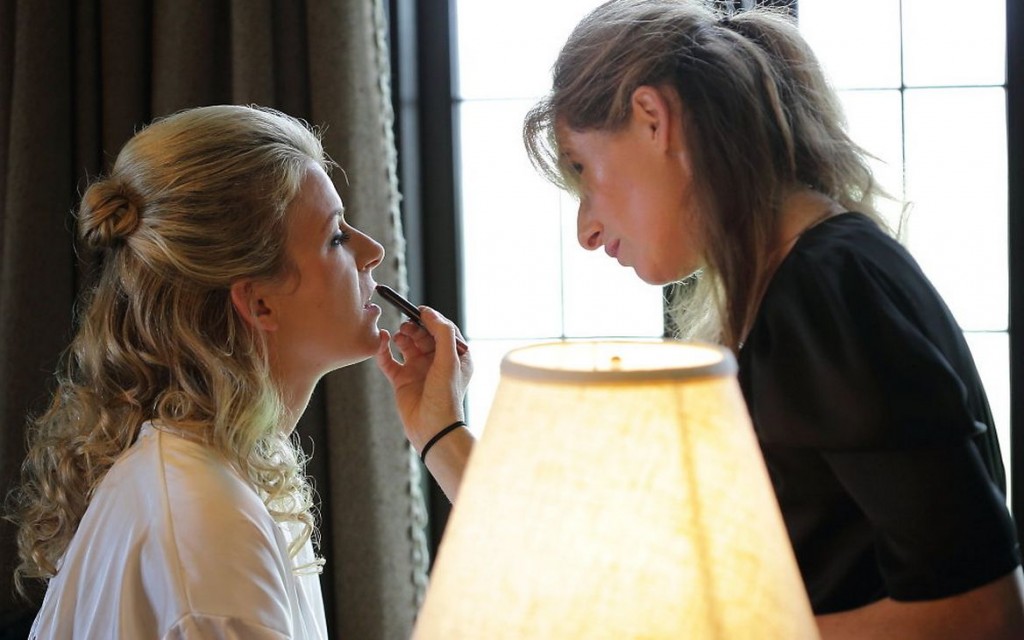 Gifts for Destination Weddings
'It doesn't matter where you're going, it's who you have beside you'
Having your girls with you for your destination wedding is important, why not give them:
– Personalised travel blankets for the journey and lovely keepsakes to remember the wedding by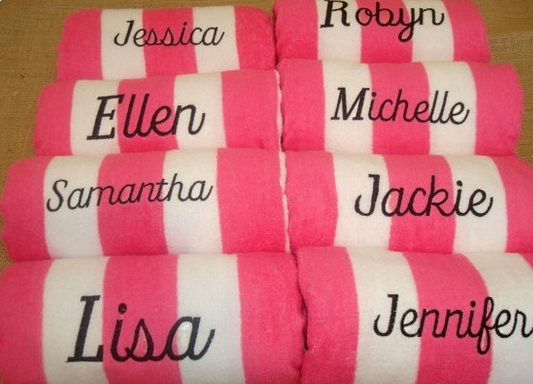 –  Vouchers to attractions and activities for them to enjoy pre or post your wedding day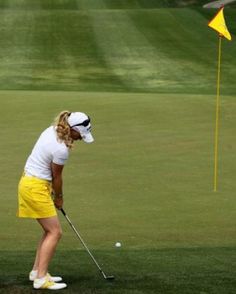 – A mini version of the wedding album to remind them of the wonderful experiences had
Personalised Gifts For Your Girls
'Friendship isn't a big thing – it's a million little things'
Gifts don't have to be expensive to be meaningful. You can opt for:
– Compact mirrors engraved with their names or initials, ideal to carry in their bags for a lifetime afterwards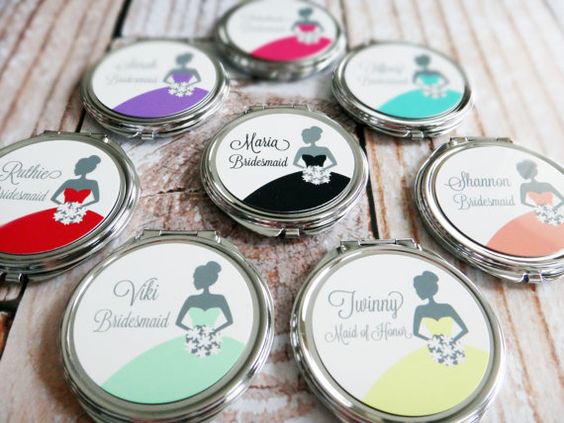 – A collage of your best moments together – from the first time you met to this day
– An elegant frame with a photo and a personal message for each of your bridesmaids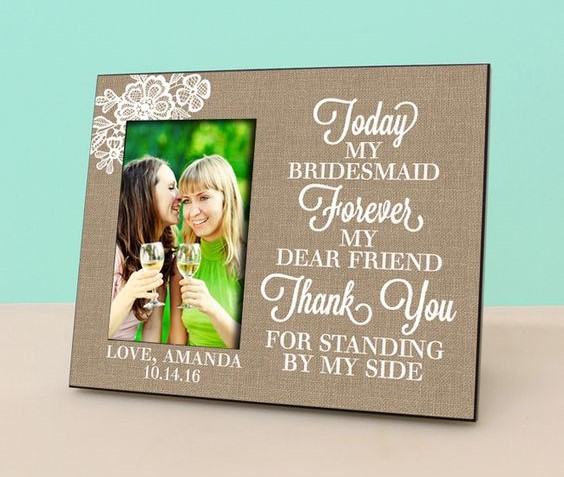 – A notebook with a photo of the two of you on the cover
– A scented candle, which works really well, if you know each girl's favourite smell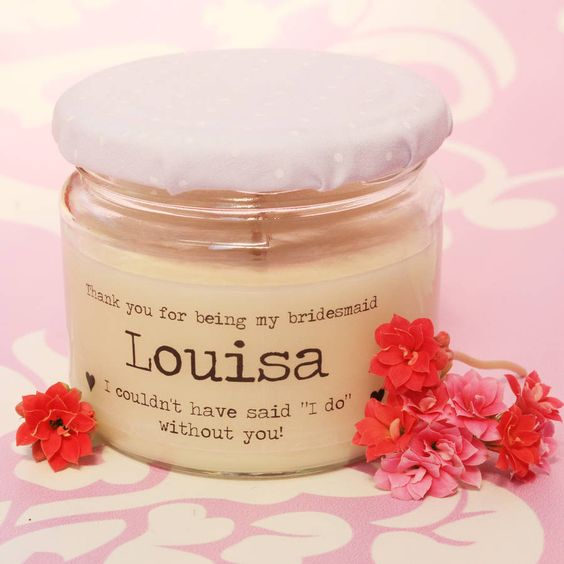 – Necklaces with initials which can be worn on the day and will be a great reminder of their role in the wedding. The colour of the metal can be changed to suit each of your bridesmaids colouring.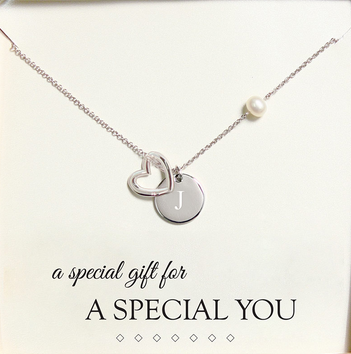 Gifts like Sweets and Eats
'Dreams taste like cotton candy'
Whether your girls are foodies or simply enjoy a little snack, these are great options:
– A tea set, including a selection of teas
– A gift basket full of candy, chocolate, bottles of bubbly and little beauty treats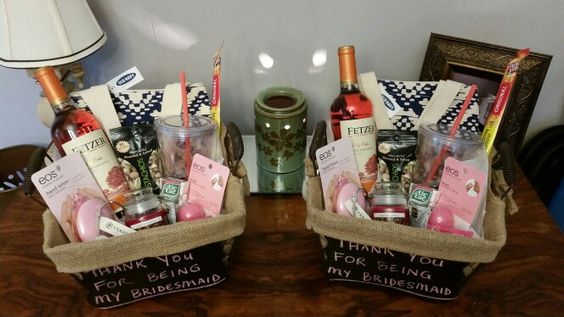 – A Book with cocktail recipes
– Sushi-making supplies for the secret cook among the girls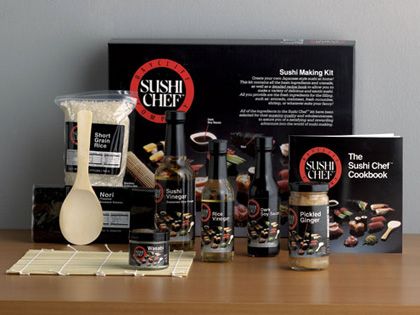 Gifts That Pamper Your Girls
'You smell like pine needles and have a face like sunshine'
Want your girls to feel as relaxed before your wedding day as you are? Go for these ideas:
– A gift certificate for a massage or a spa treatment to get them in top form for the wedding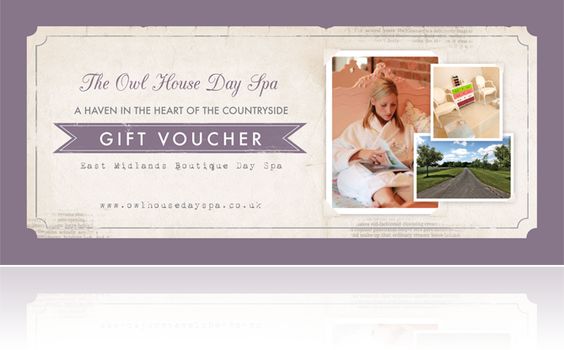 – A luxurious collection of soaps and lotions for the perfect spa day at home
– A comfortable robe and slippers, maybe with their names stitched on it & can be worn while you are getting ready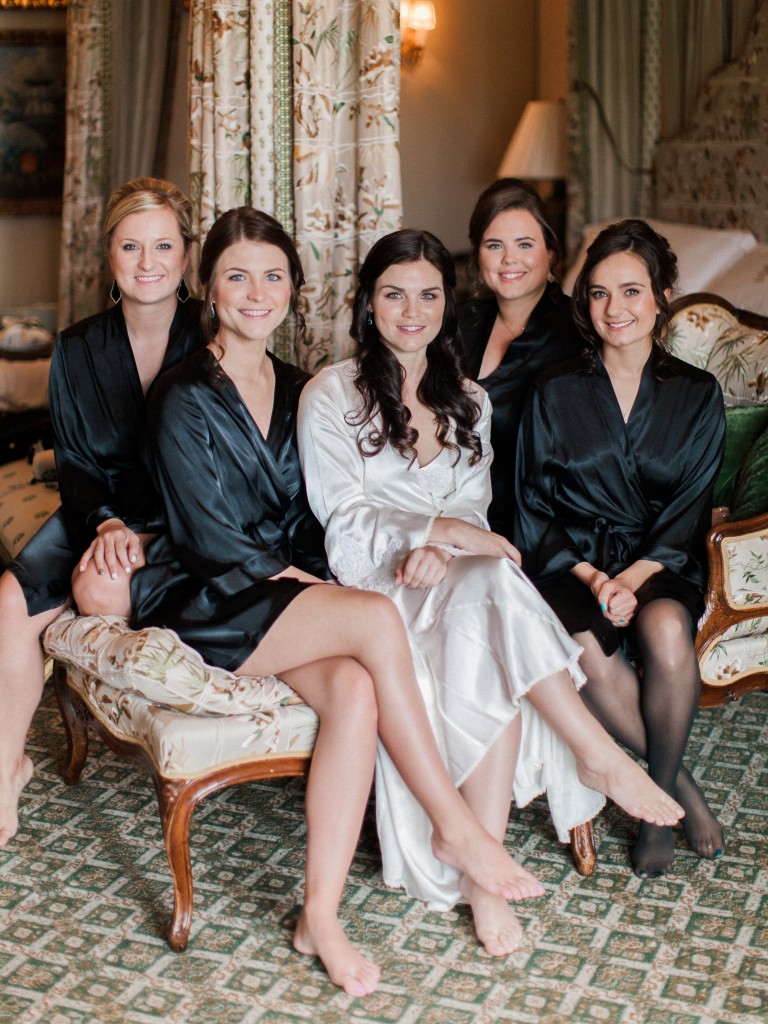 Gifts The Girls Can Enjoy After The Wedding
'They say nothing lasts forever, but friendship never goes out of style'
Just because your wedding is over, it doesn't mean you can't enjoy time together anymore:
– A gift certificate to watch the movie the girls were talking about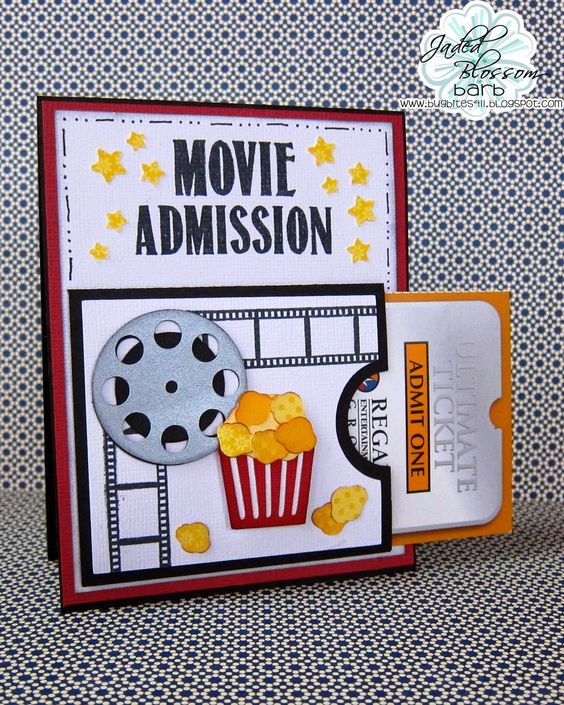 – Headphones to listen to her favourite music and block out the world for a while
– The latest best-selling book(s) for a relaxing afternoon at home
– A bottle of her wine to make up for all the stress of the past while
– Very special Jo Malone Perfume or Candle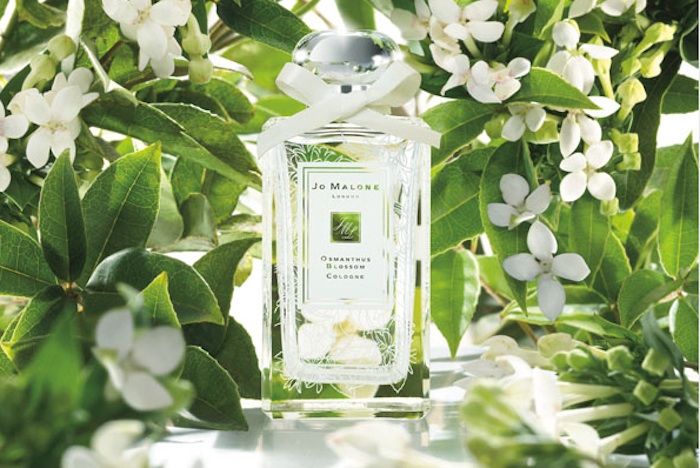 Gifts That Will Meet Enhance Girls Hobbies
'Feel the power that comes from focusing on what excites you'
Your girls like different activities, so why not  give them:
– A gift certificate for ballroom or salsa dance classes to shake off their stress
– Gardening tools or a gift certificate for the local gardening centre, if they have green fingers
– Workout gear they can use before or after the wedding, which will always remind them of your day