Stuck for ideas on how to ask your girls to be your bridesmaids? Look no further, because we are sharing the most creative ideas on today's blog.
Something About Surprises
If you want to ask your girls during your engagement party, change their normal wine glasses to these ones. No telling how long it will take for them to see your question.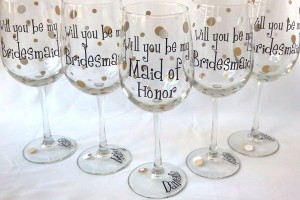 Something For A New Beginning
Seeing and opening the box will definitely do more to your girls than just crack a smile. This beautiful egg is almost too nice to break.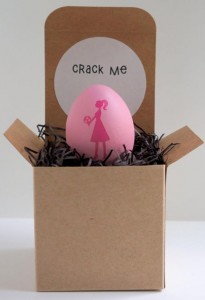 Something For Coffee Lovers
Whether you like to meet up in a café or just enjoy having a coffee during a shopping trip, changing the well-known logo to this one will give your girls an adrenalin kick they are sure to enjoy.
Something For The Foodies
Know your girls have a sweet tooth? Ask them with macaroons, brownies or something else they like. The options are endless and you might end up having a real feast eating all of the treats together.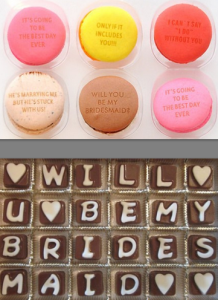 Something For The Ones That Have A Clue
Are your girls known for doing every crossword they can find? Why not make it a challenge for them to figure out your question. They will be very happy with the answer.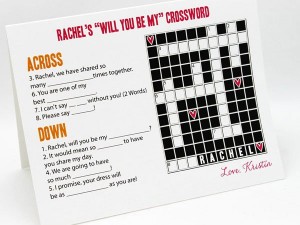 Something For Ladies Nights
Whether you are college friends or new friends who enjoy having food together, popping the question to your girls, hidden in fortune cookies, is sure to make it a night to remember.
Something To Cry Into
Are you and your girls wondering how old you've got since you started making your first wedding plans or are you simply loving everything vintage? With this handkerchief no eye will stay dry.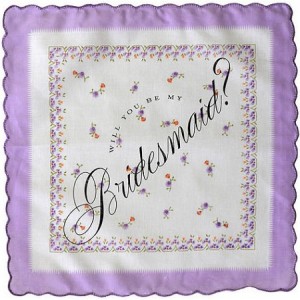 Something To Stop The Stereotypes
The style & colour of a dress can be a big positive or negative for your bridesmaids. Ask them to be your bridesmaids with a reassuring card, indicating that you're not planning on making them wear something dowdy.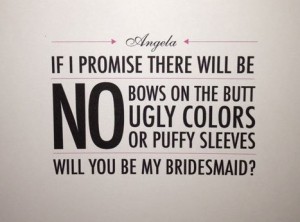 Something For Good Memories
It doesn't matter if you're childhood friends or just met a while ago, you are sure to have a picture with each of your chosen girls. Putting them onto a card or into a frame, remembering the old times, will make them shed tears of happiness.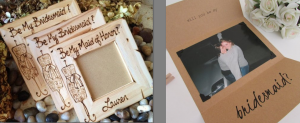 Something Out Of A Gift Box
It's not a box from Tiffany's, but your girls will love this one just as much. The excitement of not knowing exactly what might come, will be second to none for all of you.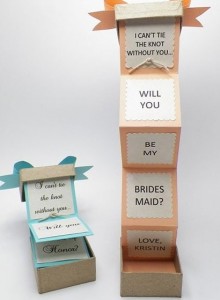 Something To Keep The Traditions Going
Your bridesmaids-to-be will all know the phrase 'Something old, something new, something borrowed, something blue', but they will be amazed by your little add-on.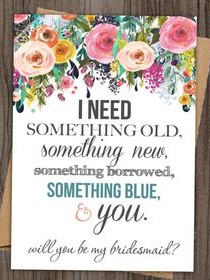 Something For The DIY Fan
You want to literally pop the question to your girls? Make them pop the balloon filled with confetti and a note with your request to join you on your big day.
For gift inspirations for your bridesmaids and groomsmen, check out our Pinterest board Bridesmaids & groomsmen gift ideas!