When it comes to your wedding, guests expect to have an amazing time celebrating your special day. Their happiness is an important part to the success of your wedding so important to ensure they feel good!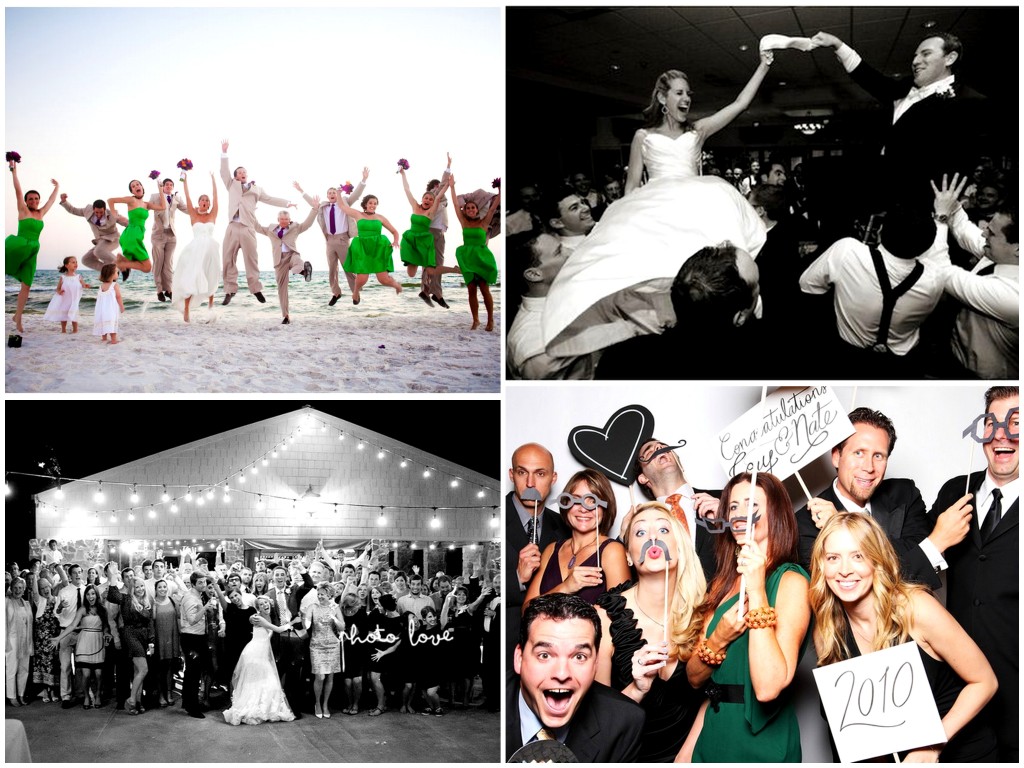 Fun Ideas for your Wedding :
Finger print guest book
Surprise entertainment: Irish Dance Troupe who will also get the guests involved /Singing Waiters/Electric violinist
Novel entertainment: Caricature, magician
Dessert & candy stations/Ice cream vendor
Guests make own cocktails
Novel favors
Keep your guests fed
Never leave your guests hungry or thirsty! The open bar for a period is a great solution as your guests do not have to pay for their drinks!
Keep their tastes in mind & check at RSVP stage if there are any food allergies.
Keep all the activities short & don't make them wait
Generally, there is a gap separating the ceremony and the reception, good to have some entertainment & activities to occupy your guests.
Ensure they can sit down and relax with the others guests, hire musicians, find activities like a caricature, the photo booth, which works very well to entertain people!
Make your wedding personal
Add a personal touches to your special day, do not hesitate to thank you your guests with personalized thank you card.
For a destination wedding, offer them a welcome bag on arrival with some drinks, snacks and information on the local area. Your guests will feel very welcome!
Provide guests with affordable options for attending your wedding
Consider the comfort of your guests who are travelling for your destination wedding.
Give them few options for the accommodation(if venue permits), information on flights & an overview of the area. You can also provide them with an order of the day. It will give a breakdown of what to expect!