What is a first look?
The first look is when couple break with the old tradition of not seeing each other until the bride is coming down the aisle. It takes place before the wedding ceremony allowing the couple to share some private time together.
The modern idea of doing a first look is becoming more popular and trendier these days, especially with our American clients with 50% now choosing it.
In today's blog we will help you figure it out if you should do a first look wedding.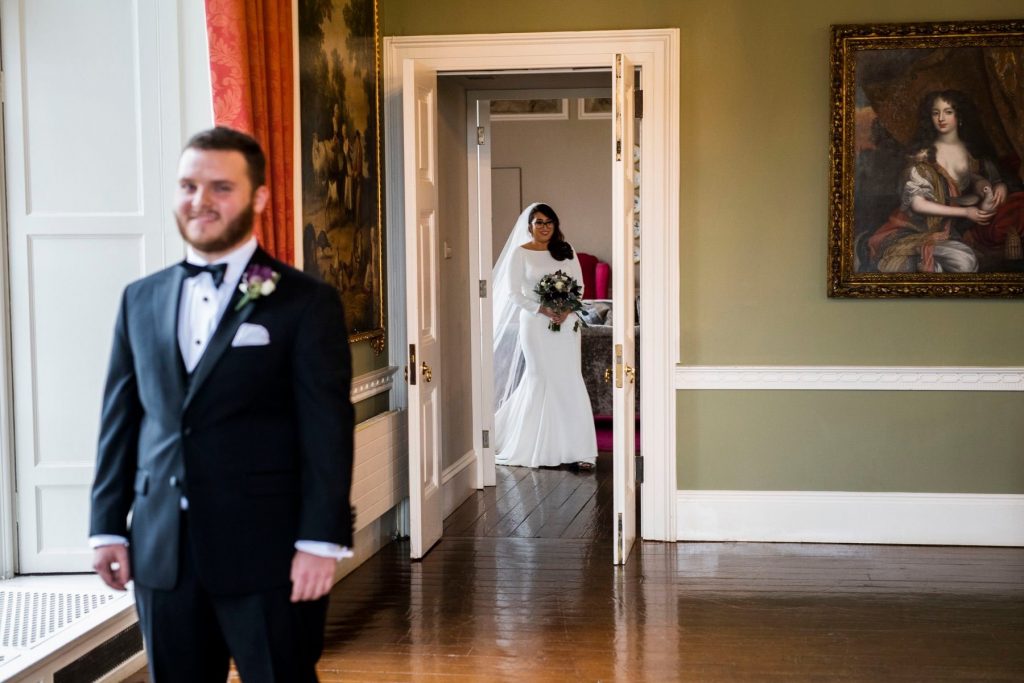 Pros first look
Having a first look is an opportunity and perfect time to share an intimate moment with your partner.
Doing a first look can be less stressful. In fact, having the time to see and talk to your bride/groom before the ceremony relieves any stress and the pressure you may feel when meeting at the aisle.
It is also a question of timing. By sharing a first look moment you can continue with your wedding photoshoot before the ceremony. Thus, you have more time to enjoy with your guests at the cocktail hour and more time for photos with your friends and family.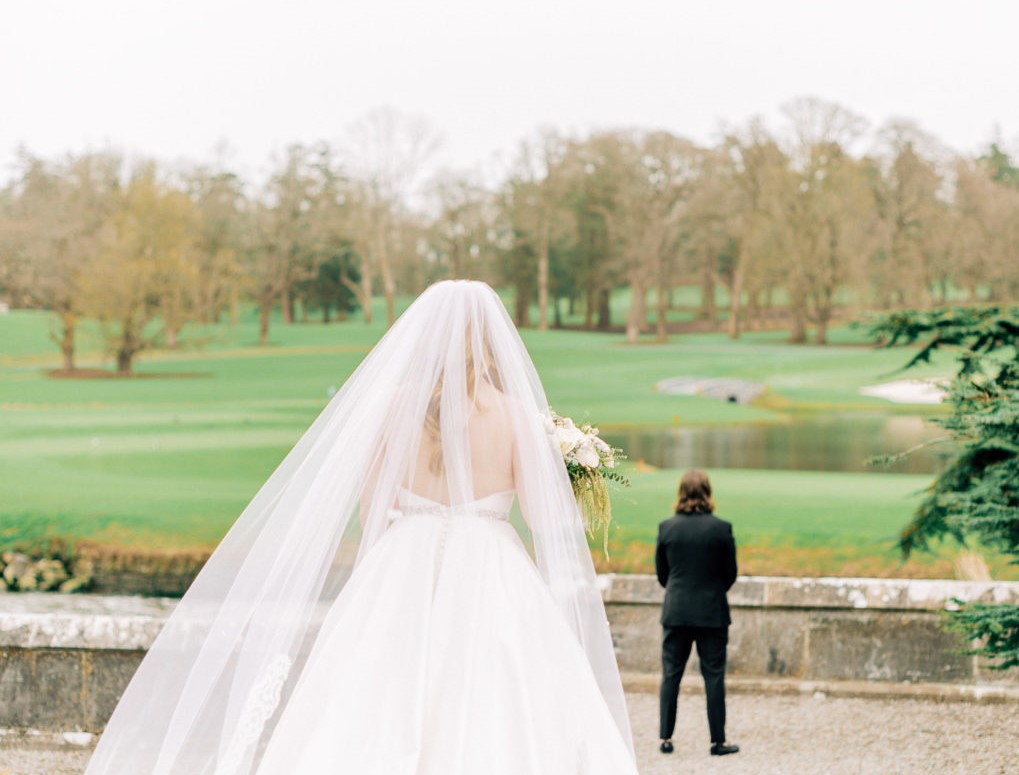 Cons first look
Taking pictures before the ceremony means that you and your wedding party must be ready earlier and so an earlier morning rise as well. If your schedule is already busy it can be a little complicated.
You will lose the fairytale and "special moment" first look at the altar where the groom/bride only see the bride/groom for the first time at the ceremony. If this moment at the beginning of the ceremony is really important for you, your wedding planner will ensure the itinerary has amble time after the ceremony for the wedding party and family photos . If you are not using a planner work with your photographer to make sure there is enough time after "I do" to take portraits.
Some couples may find it a little awkward. Having the photographer and videographer around you just waiting for you to react may be uncomfortable.
If doing the first look shoot you do need to be careful of your dress/shoes don't get dirty and may require a touch up for hair and make up. Ensure to check with your florist that the bouquet and boutonnieres won't dry out particularly if doing photo shoot outdoor.
If after reading this article you are still unsure if you would like to do a first look wedding perhaps think of alternatives which are not quite full first looks.
How about a first touch?
A first touch is when you have a time for yourselves before the ceremony, but the groom doesn't actually see you. You can simply stand on opposite's sides of door, touch hands or stand back-to-back. And perhaps read a sweet note to each other.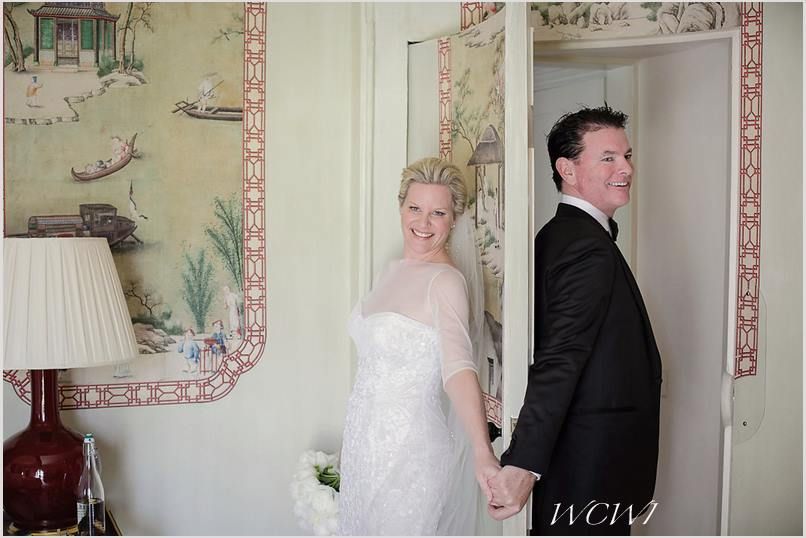 Another alternative is to actually have a first look but not with your partner. First look can also be with your parents, your bridal party, your siblings etc. Such special moments you will cherish forever!
The most important thing is: FOLLOW YOUR INSTINCT!
To read our previous blog post click here.
To start planning your wedding with Dream Irish Wedding or if you want more information just drop us an email. We look forward to hearing from you, xx.